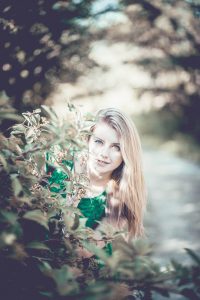 Dear Art Person ,
My name is Anna, but here I am simply Your Art Bud 🙂 
I come from a family where Art was always considered a job for homeless and poor people, however, it never stopped me from feeling that I need to have it in my life in order to be happy. And so I went and studied for Illustration Major in a university. Did it make me happy? Hell yes! Will Art always be a part of my life? Definitely! Can I help you out with tips, ideas, thoughts or at least inspire you on daily bases? I promise to try my best and keep you motivated, inspired and informed on all the best contemporary stuff!
   Here at YourArtPath.com I promise You to deliver:
Weekly Inspirational Artist's Interviews.
Monthly Top Hot-seller Supplies to Purchase so you can experiment within your craft.
Art Inspirations based on top popular new artworks created by the best artists from different platforms.
Best Step-by-Step tutorials from a variety of different artists!
DIY Art projects;
and much much more !
Your Art Path is not only for your Art side of things, but it's also your path to financial and blogging success!
Learn how I personally make money on a side, while spending all my other time on what I love the most – making art for the pure sake of it!
 If you are here and still reading this, that means you are a part of a group either passionately in love with following artists and their creations, or maybe you are an artist yourself or you just randomly appeared on this page and now you can't leave because of how awesome and colourful it is 😉
Whatever the case is, I just wanted to thank you. I hope you enjoy what you find in here and subscribe to our email list to get a little of Awesomeness in your inbox each week <3
Without ART Earth is just Eh… So then let You and I live on the bright side of things 🙂