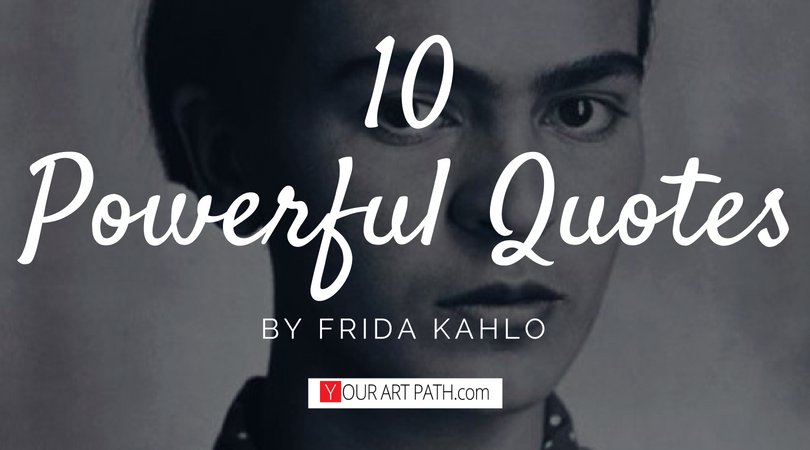 Frida Kahlo is a famous Mexican artist known worldwide. She has been through many physical as well as emotional sufferings in her life.
After a terrible accident that happened to her, she focused on her paintings while recovering (with about 30 operations). This strong woman often depicted her both emotional and physical pain on canvas.
Frida was also married to Diego Rivera twice, who was one of the biggest reasons for many of her sufferings.
Top 10 Most Powerful Frida Kahlo Quotes: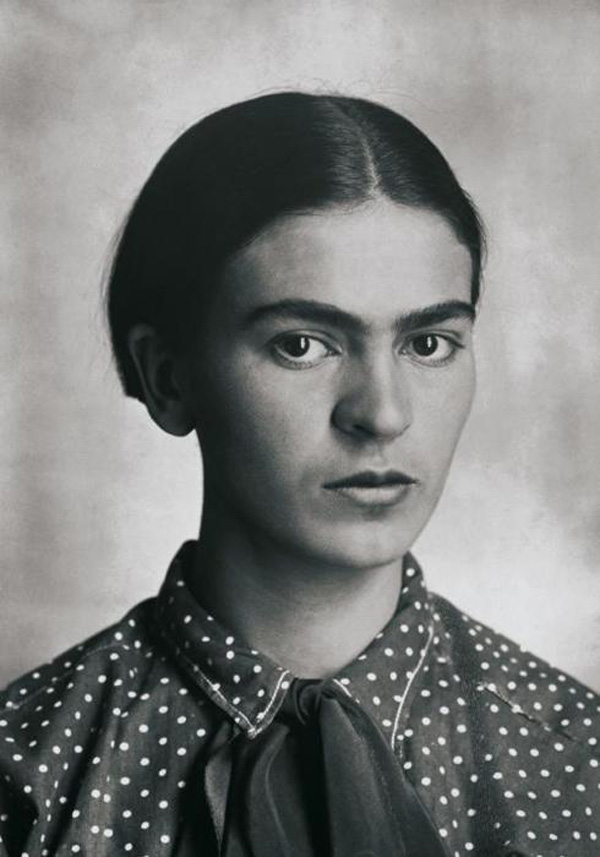 " There have been two great accidents in my life. One was the trolley, and the other was Diego. Diego was by far the worst. "
– Frida Kahlo
Frida and Diego's love story is filled with great passion and great pain. Their relationship is marked by multiple affairs on both sides. Diego really broke her heart when he cheated on Frida with her younger sister Christina…
" I love you more than my own skin. "
– Frida Kahlo
Despite all of their differences and a divorce (in 1939), they got back together and remarried in a year.
" I never paint dreams or nightmares. I paint my own reality. "
– Frida Kahlo
Going through all the sufferings she has been through – one doesn't need to look for ideas in their dreams or other people, but to look deep inside and spill everything out on a canvas.
" I paint self-portraits because I am so often alone, because I am the person I know best. "
– Frida Kahlo
After her accident Frida was stuck in bed for a while. So, she asked for supplies and a mirror.
That's when she started learning more about herself (the way she looks) and then integrating her feelings with her self-portraits.
[optin-cat id=2063]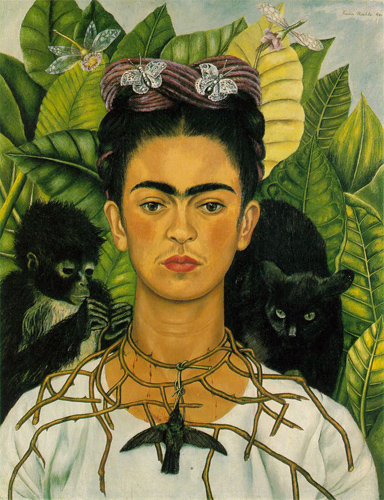 " The only thing I know is that I paint because I need to, and I paint whatever passes through my head without any other consideration."
– Frida Kahlo
Figuring out what people want to see and then painting it in order to get famous – is one way of creating art. The other – is to look at your own life and then share that reality with others.
" Nothing is worth more than laughter. It is strength to laugh and to abandon oneself, to be light. Tragedy is the most ridiculous thing. "
― Frida Kahlo
Even though Frida suffered more than anyone deserves – she believed that laughter can make it worthwhile!
" Feet, what do I need you for when I have wings to fly? "
– Frida Kahlo
While not being able to leave her bed, all Frida had was was her mind. And with it – she could fly anywhere she pleases.
" I used to think I was the strangest person in the world but then I thought there are so many people in the world, there must be someone just like me who feels bizarre and flawed in the same ways I do. I would imagine her, and imagine that she must be out there thinking of me too. Well, I hope that if you are out there and read this and know that, yes, it's true I'm here, and I'm just as strange as you."
– Frida Kahlo
We often believe that we are the only ones going through our troubles, and no one else knows what it feels like. Sounds familiar? Sometimes I have these thoughts too.
The one thing we can do is to know that there is someone out there who knows what it's like. Someone out there who understands
 " Hope the exit is joyful and i hope never to return. "
– Frida Kahlo
How hard ones' life must be in order to look forward to it's ending?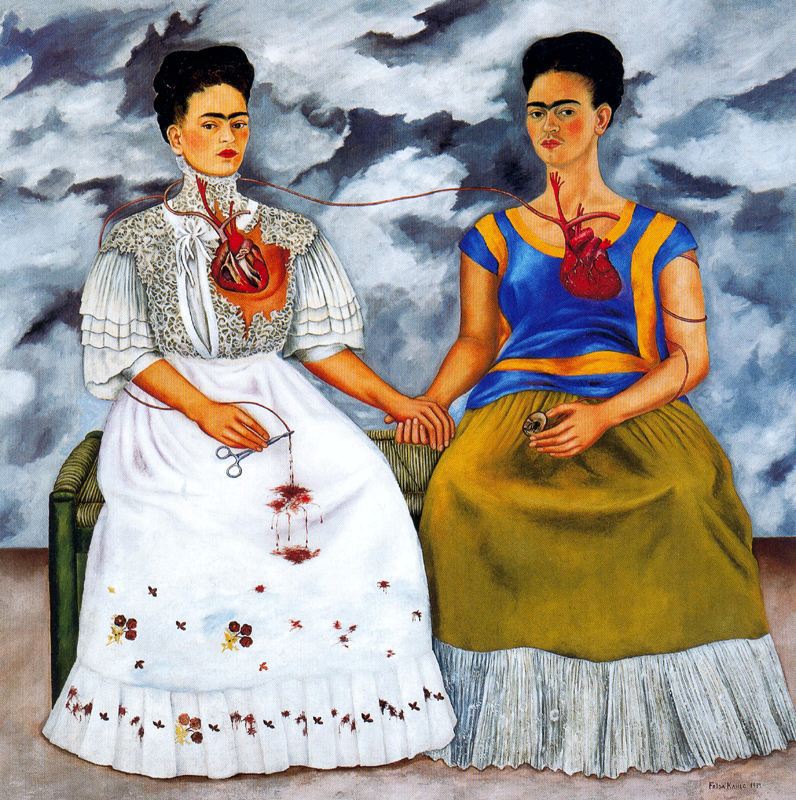 " Painting completed my life. "
– Frida Kahlo
And so it can yours. With Frida, it was through pain, but you can also make it happen through love, joy, compassion, and hope.
Don't let your dreams get wasted and keep it up on Your Art Path. We are all here for you!
Which quote do you resonate with the most? What is the quote you live your life by?
As always – Good luck on Your Art Path,
– Your Art Bud!  😉

–
Check out these posts for more Art Tips, Inspiration and Motivation:
*  " How to Art – 7 Beginner Steps to Improve Your Drawings " for some more tips on how to get started on Your Art Path!
*  " 15 Leonardo Da Vinci Quotes " to learn from the master's ideas!
*  " Art Inspiration Weekly #1 " to get inspired by awesome contemporary artworks published every Thursday!
*  " Top Oil Painting Tutorials on YouTube or 8 Steps to Learning How To Paint in Olis" to master oil painting in no time!
*  "Artist Interview #1 – Featuring Kevin Hong".   where he shares his art story, tips,  and inspirations with us 🙂