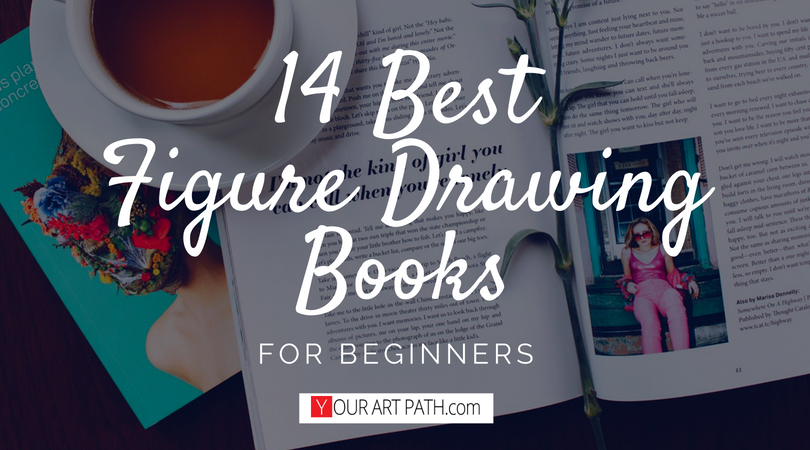 Why bother with figure drawing books?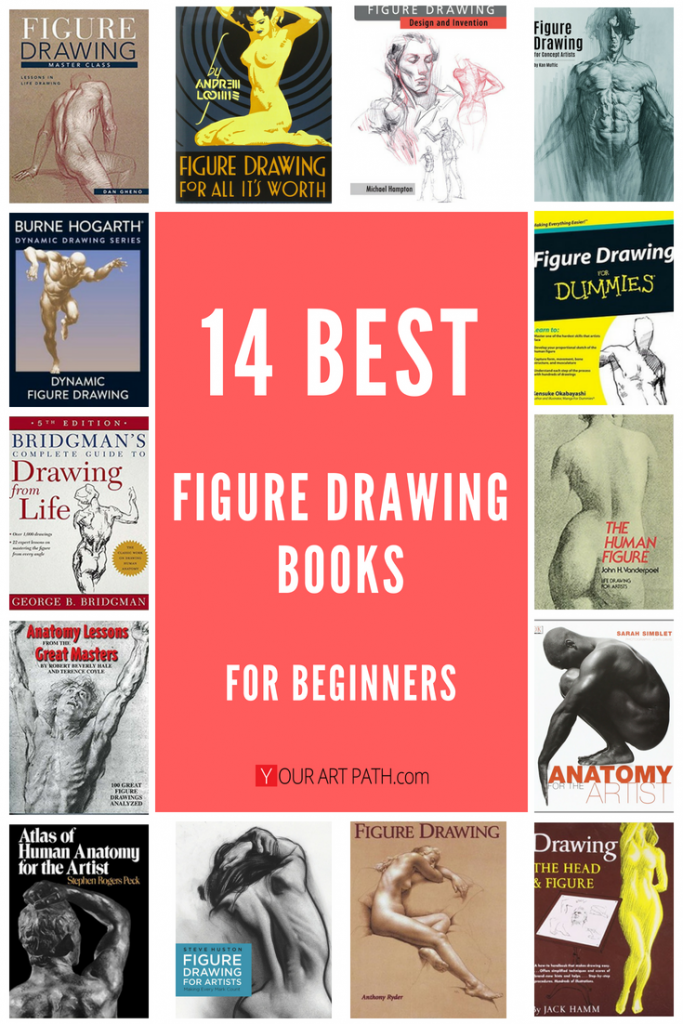 Whether you are a beginner artist or a professional, figure drawing is essential in your art practices!
It's a very straightforward process which you can only enrich and improve by trying out a variety of different techniques and tips.
So, here is a list of TOP 14 books to read for anyone who is just starting out on this path or looking to improve their skills.
Is there one perfect book that you can learn from everything right away?
Probably not.
Art is a constant learning process and any of these will help your art improve so fast, that your friends won't believe you when you say "Of course I drew that!!"
Note: If you are serious about learning Figure Drawing – I highly recommend checking out Proko and their "Figure Drawing  Fundamentals Course". It's 15 hours and 30 minutes long and covers everything you need to know about figure drawing with assignments, lessons, demos and critique videos.
Check Out FREE Gift I prepared For You at the end of this article ♥
List of The Top 14 Figure Drawing Books
To Help You Learn Faster:
( Hardcover – May 31, 2011 ) 
One of the most talked about book among the figure drawing artists by the illustrator Andrew Loomis (1892-1959). He is praised by many famous artists for his clean-looking realistic style and the knowledge that he shared in this must-have art book. This is not a quick tips book, but rather a lot of theory and knowledge that will be learned through a couple of months, but give you an understanding of everything you should now in order to improve your art into the right direction! Give it a shot if you are up for the challenge!
( Please notice that there are some bad reviews about the book that refer specifically to the Kindle version of it, as it is apparently hard to read. However, the hardcover version is absolutely fine and will become your go-to guide for many years when you need to refresh your memory on how to understand and draw from life or your head. )
Link to this product on Amazon here.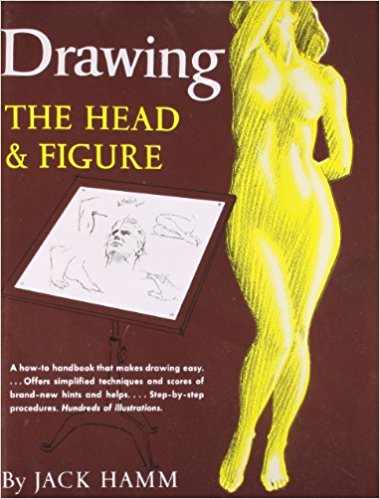 ( Paperback – January 15, 1983 )
Old Book – Golden Rules!
Don't look at the date of publishing and decide that you are looking for newer tips because this book has got it all! It's a complete 128-page guide of every tip you need to know about figure, features, proportions and so on. This book is filled with step-by-step process shots that allow you to follow along and understand every feature in great detail.
Reading it and practicing by those rules will help you understand the human figure you see in front of yourself, as well as later on your path it will allow you to draw from imagination while keeping correct proportions.
Link to this product on Amazon here.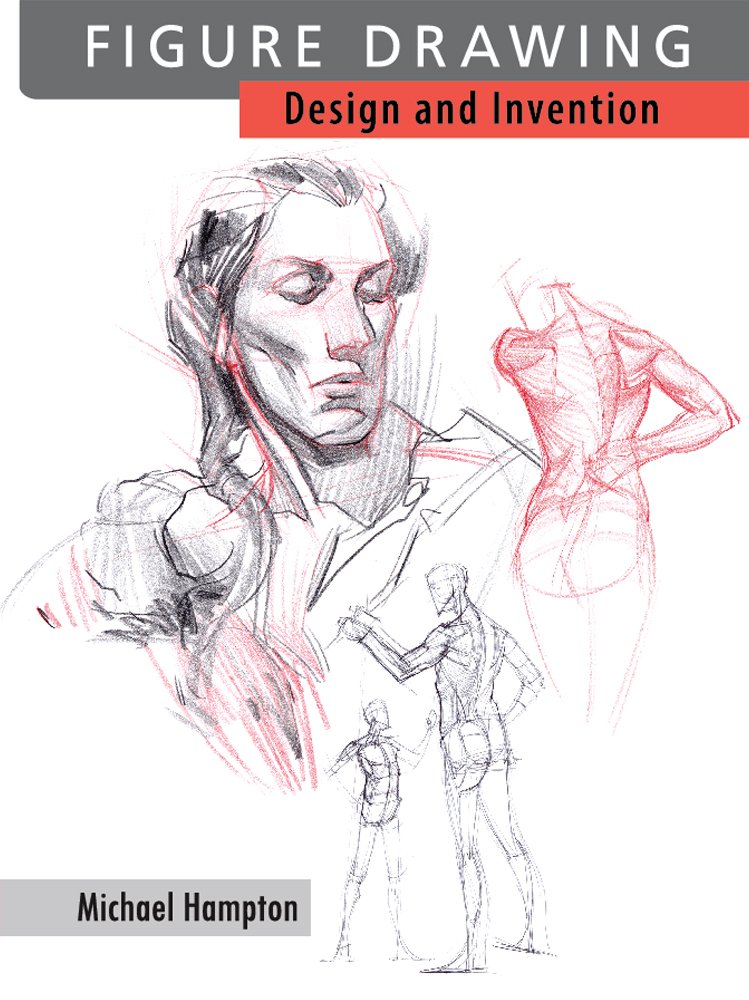 ( Perfect Paperback – August 31, 2009 )
Arguably one of the most famous books on figure drawing right now!
A book that doesn't teach shading, expression or contour drawing. However, this guide focuses on the ability of a reader to follow along, on a simplified approach to understanding anatomy and on the use of lines.
Overall, teaching us to  UNDERSTAND How everything works and Why is the main goal of this book delivered to you in 240 pages of great content!
Link to this product on Amazon here.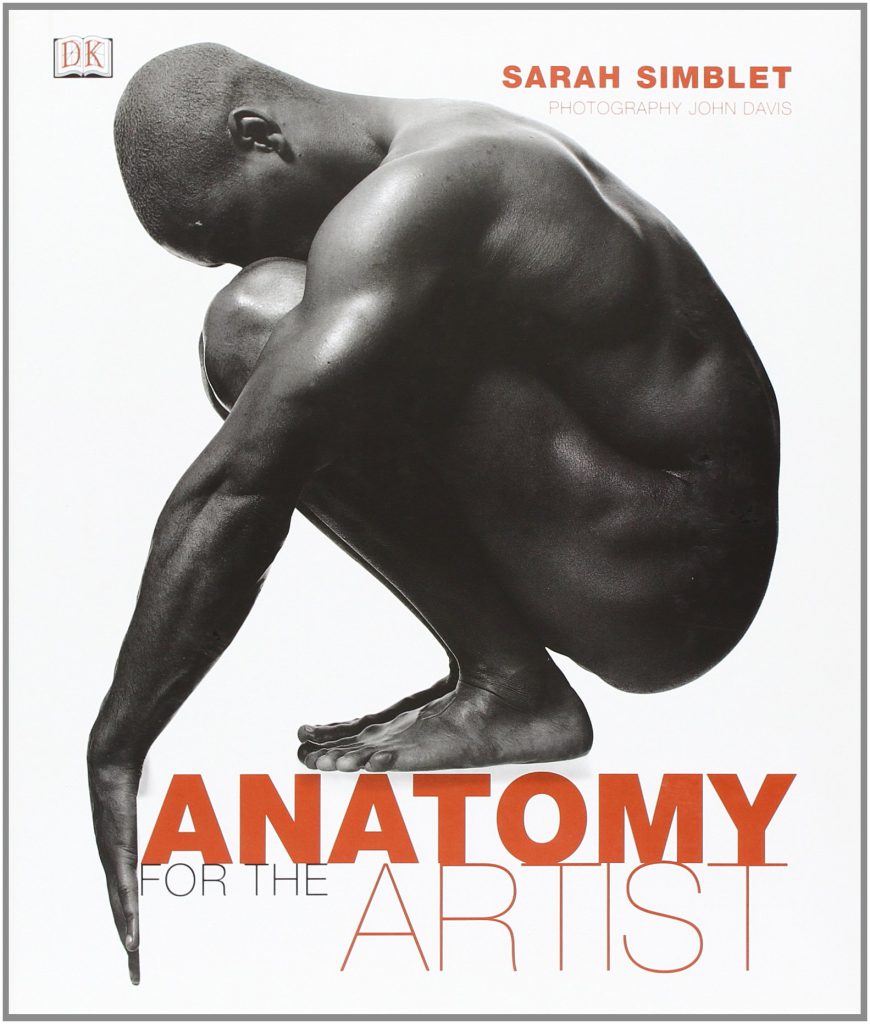 ( Hardcover – October 3, 2001 )
An astonishing visual guide that leads you through the anatomy of even the smallest bones.
The books' length is 255 pages and about half of that is filled with beautifully taken images with transparent paper in the middle. This way you can still see the photo behind while understanding how the bones fit in place ( since they are drawn on the transparent paper and correspond with the image next to it).
It's a next- level book that requires a lot of time studying, but can really help you step up your art game 🙂
Link to this product on Amazon here.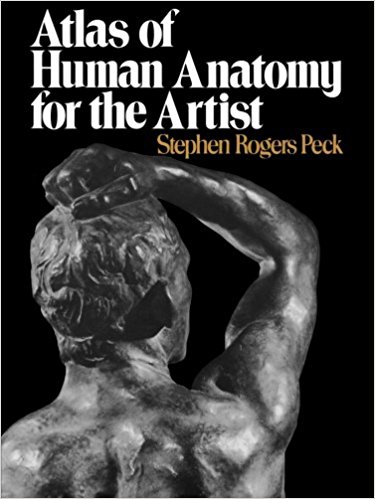 ( 1st edition – February 18, 1982 )
The Classical study of everything you need to know about bones, muscles, surface anatomy, proportion, equilibrium, locomotion, expressions, and distinctions of age, sex, and race.
This 272 pages long book is filled with photographs, drawings, graphs and text that supports and explains how everything works.
It is very well ordered for you from the start of your learning until the end of the book with multiple three-dimensional rendered drawings.
Link to this product on Amazon here.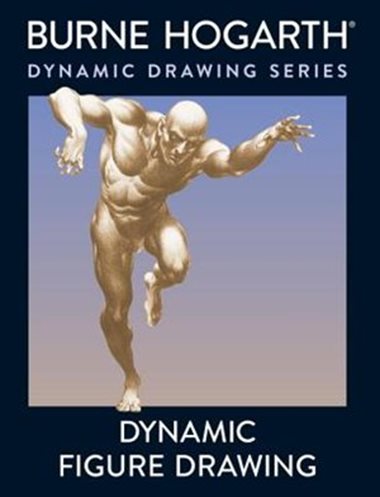 ( Paperback – August 1, 1996 )
A book with beautiful figure drawings from Burne Hogarth (1911–1996) sometimes called "Michaelangelo of the comic strip," since he was the one who started combining classicism, realism, and expressionism in comic strips in a very powerful way.
It reminds every artist that no matter what style you prefer working in, knowing the anatomy is very important!
This is a 176 page book that will teach you basic as well as complex anatomy. Author exaggerates many of his drawings in order to prove his point and provide you with knowledge about even the most complex foreshortened positions.
Link to this product on Amazon here.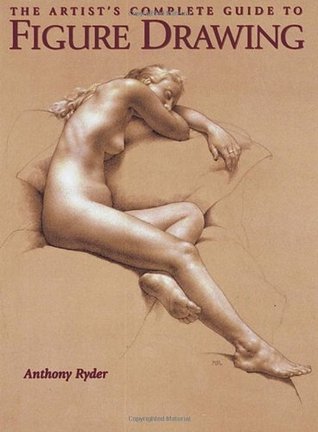 ( Paperback – June 1, 1999 )
This book's main objective is to teach you to understand what is actually happening with every muscle and bone in the human body, rather than what we think we see by following a three-step drawing method taught in here.
Starting from basic correct shapes, moving into refined contour line and working inside those lines.
There are also separate chapters for gestures, light, and form; as well as multiple tips and tricks along the way in this 160-page long guide.
Link to this product on Amazon here.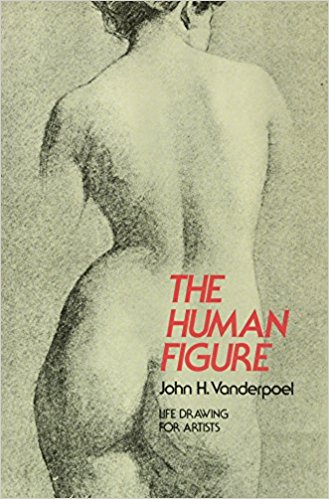 ( June 1, 1958 )
Referred to as a " bible of figure drawing" my multiple students all around the world, this book is a careful detailed examination of all the different features that together combine a correctly drawn human form.
A lot of the book is text, which can get overwhelming at first, but the theory is as important as practice.
It's 144 page long and features 430 masterful drawings that you can learn from.
Link to this product on Amazon here.

( Paperback – April 7, 2009 )
This newly redesigned book is special in a way that it combines 6 books by George B. Bridgman who was an artist and lecturer at New York City's Art Students League for many years.
It is filled with many illustrations of human anatomy in a variety of mediums with more than 200 (!!) drawings of hands alone.
In this 352 page book, you get references and text describing them on the side.
Link to this product on Amazon here.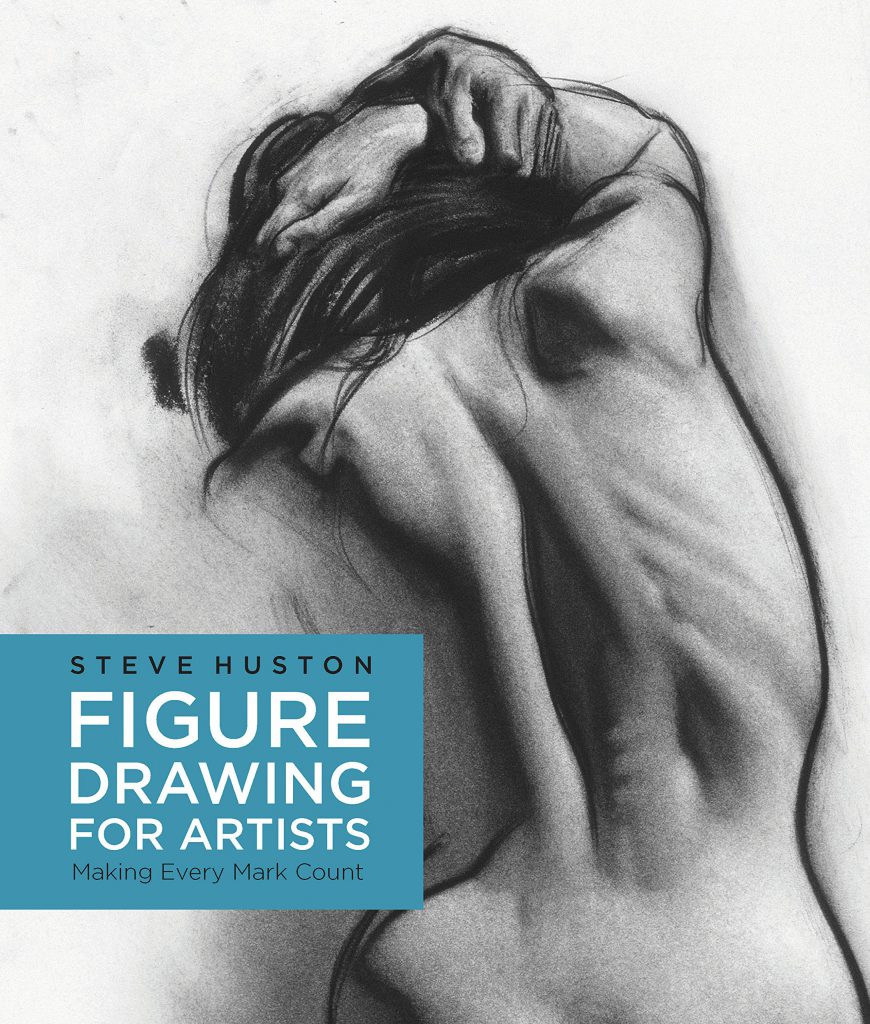 ( Flexibound – June 1, 2016 )
This 192-page book on figure drawing covers everything from how to hold your tools properly to the last finishing strokes of an amazingly "alive" drawing – no more of the stiffness!
Something to admire is the boldness of the lines in the sketches as well as how well the form is portrayed!
In order to truly learn from the book, don't just flip through, but practice along the way and you will definitely see results soon!
Link to this product on Amazon here.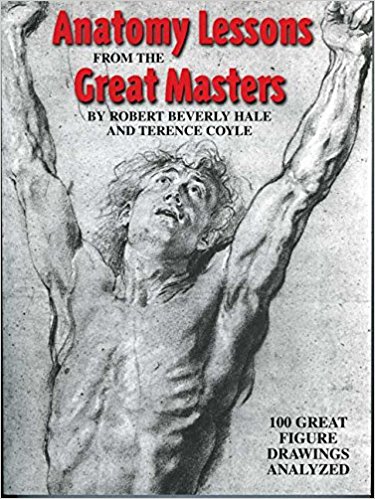 ( Paperback – October 1, 2000 )
A classic 272-page book was written by one of the best masters in drawing in the 20th century.
It is filled with a lot of examples from multiple art geniuses, such as : Leonardo Da Vinci, Michelangelo, Rembrandt and many others!
Each part of the body is well explained and presented with a couple of different stylistic approaches to how you may draw it.
Robert Baverly Hale believes that one must know how everything works, but still be able to skip a few details here and there in order to focus on the most important aspect of your drawing – the spirit of it 🙂
Link to this product on Amazon here.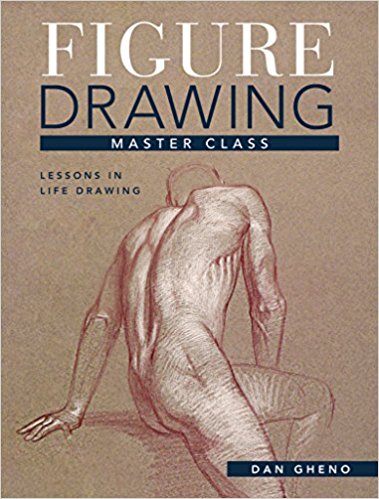 ( Hardcover – June 4, 2015 )
Dan Gheo is a New York artist and teaches figure drawing and painting at the Art Students League and the National Academy School of Fine Arts (New York City) and is a professor at the Lyme Academy College of Fine Arts (Connecticut).
This book also has many drawings (120) by the old masters mentioned above, as well as Dan Gheno's own beautiful pieces.
Inside you can find 5 step-by-step illustrations to help you understand the process in even greater detail (176 pages altogether).
Link to this product on Amazon here.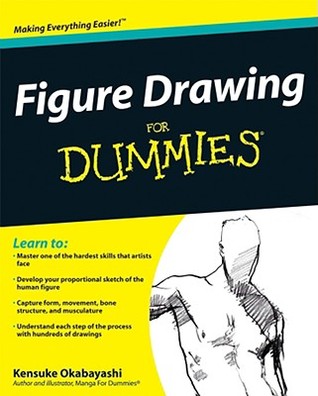 ( Paperback – January 9, 2009 )
It's a great investment for those who are just starting out and still not sure if figure drawing is something they want to truly learn and use in their art.
This book features multiple parts focused on tools, head, facial features, hair, emotions, body, muscles, figure in motion and overall tips.
As you can see it slowly and thoroughly step-by-step leads you towards figuring out the whole figure within the 384 pages.
Link to this product on Amazon here.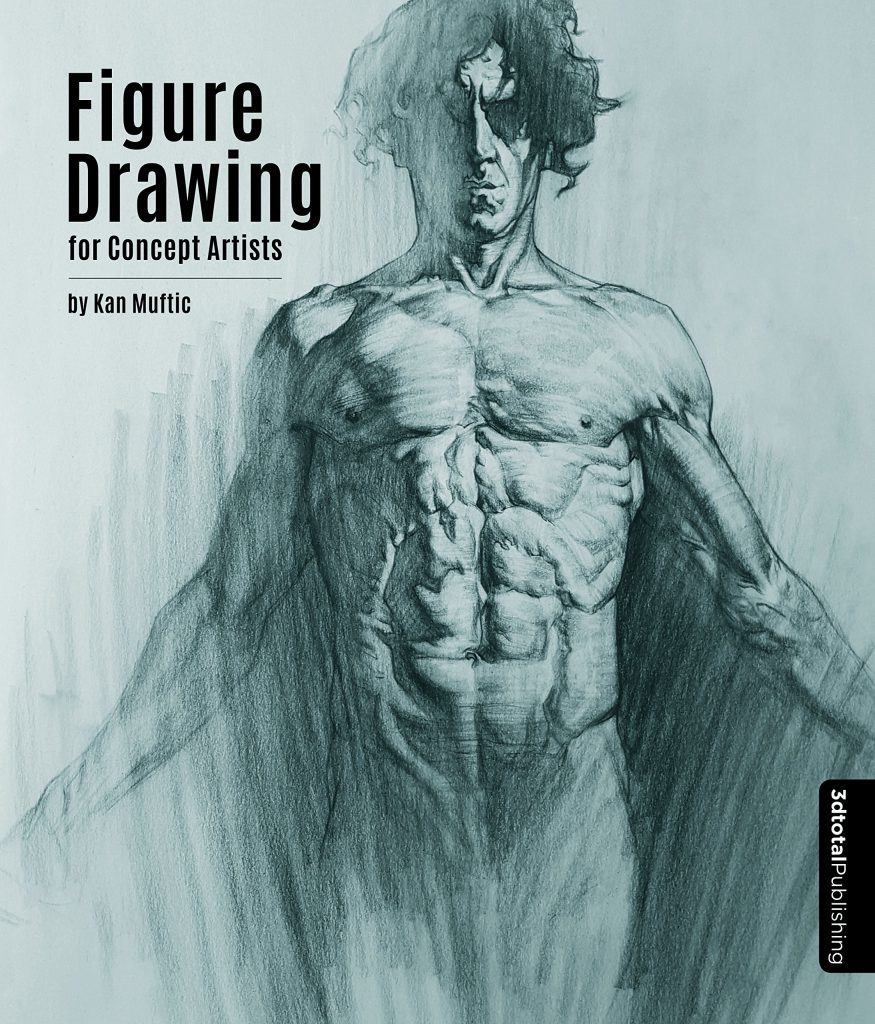 ( Paperback May 23, 2017 )
The newest book on the entire list, but is no less helpful than others!
This book is a little different from others, as it's the main goal is to teach one figure drawing while keeping in mind artist's main goal – concept.
Beautiful illustrations and easy to follow explanations are both present in this 192-page long guide.
Link to this product on Amazon here.
Final Words
Hope you enjoyed this short list and found a guide that you are interested in!
Let me know which one it is and how you are liking it!
Also, take some time to check out Proko site I mentioned before 🙂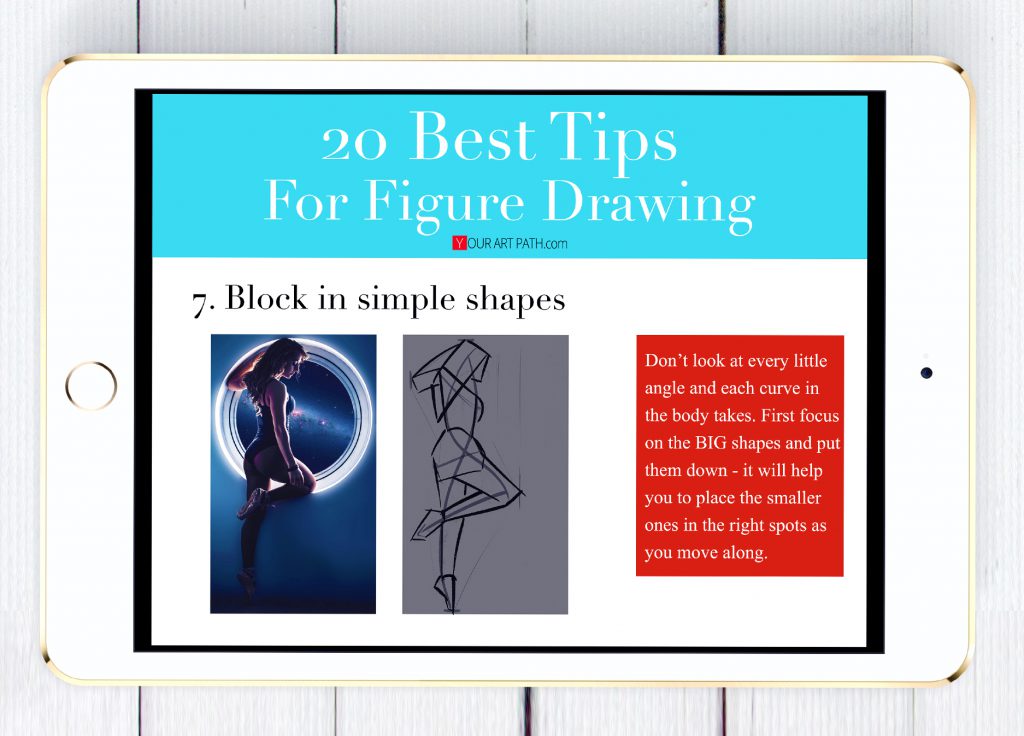 It's a 23-page PDF that you can print out, or just read on your device!
After reading this guide, you'll be able to:
✓ Think like a true artist who has a lot of practice with figure drawings
✓ Draw better and professional-looking figure drawings
Don't forget to subscribe to our email list and follow us on social media!
Facebook, Twitter, Pinterest, Instagram.
Also, check out these posts for more Art Tips, Inspiration and Motivation: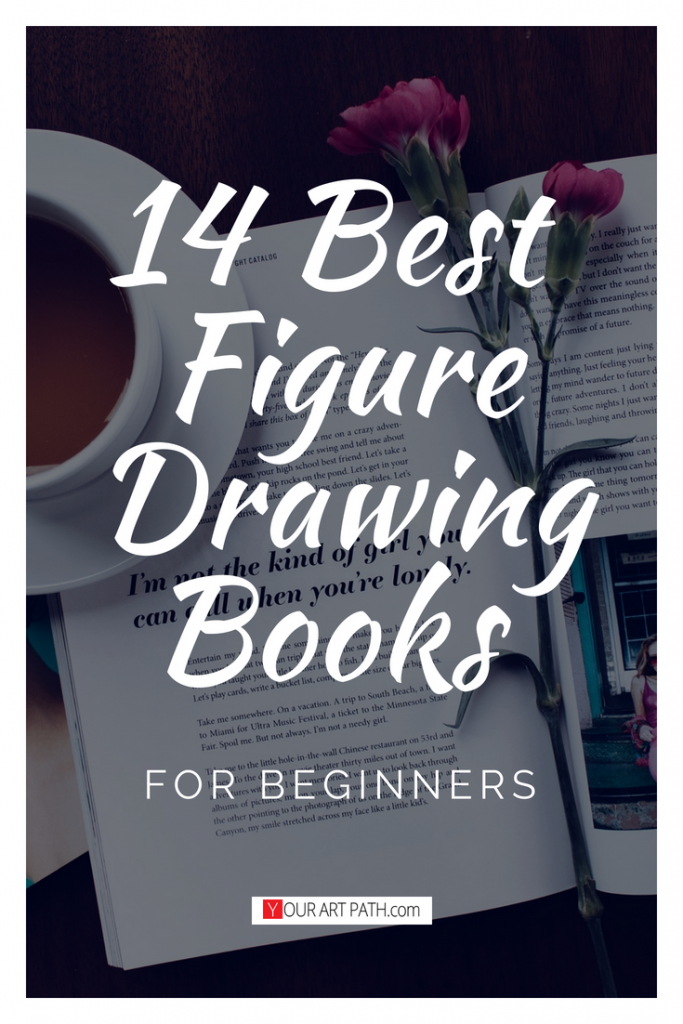 *  " Artist Interview #1 – Featuring Kevin Hong "   where he shares his art story, tips,  and inspirations with us 🙂
*  " Artist Interview #2 – Featuring B. Blue " for her story and colorful paintings!
*  " How to Art – 7 Beginner Steps to Improve Your Drawings " for some more tips on how to get started on Your Art Path!
*  " 15 Leonardo Da Vinci Quotes " to learn from the master's ideas!
*  " Art Inspiration Weekly #1 " to get inspired by awesome contemporary artworks published every Thursday!
*  " Top Oil Painting Tutorials on YouTube or 8 Steps to Learning How To Paint in Olis " to master oil painting in no time!
Good luck on Your Art Path,
– Your Art Bud!  😉
Blog Posts to check out next →  "Best Resources For Artists"
and → "How To Draw A Dragon 7 Awesome Books"