If you are looking for amazing and memorable gifts for graffiti lovers, we got you!
It's not as complicated as you might think, they just need to be artsy, fun and cool 😉
We have prepared some ideas for you to get inspired by.
It doesn't matter if the graffiti lover you are searching a present for prefers brighter colors or something dichromatic, if they prefer graffiti-related items or simply something useful – we have contemplated all of the options that can make graffiti lovers happier.
And make you feel like a better person for getting them something special 😉
Note: If You want to search for more cool stuff for street artists, you can also check out Spray Planet.
15 Unique Gifts For Graffiti Lovers
A good spacious backpack is a great gift for basically anyone. And this one has a very nice eye-catching graffiti design and can be used for carrying anything: from obvious sketchbooks, spray cans and laptop to any other things.
Pros:
+ Shoulder straps and back are padded for extra comfort and easy carrying of heavier things;
+ The main compartment is designed to fit most of laptop models;
+ Two size pockets are perfect for water bottles or spray cans;
+ Water-resistant if the water is splashed or poured;
Cons:
– It's not completely waterproof, so the books and devices inside will need extra protection in case of very heavy rain;
– The zipper is a bit weak and might break pretty soon if used roughly;
– Might not fit all clothing styles because of its bright colors (though the colors are exactly what makes it cool).
Leggings are believed to be the most comfortable clothing items ever invented.
They are perfectly suitable for sports activities as well as laying down and doing nothing.
But what's even more important is that they are also comfortable for graffiti artists to work in!
This item consists of 92% polyester and 8% spandex, which makes high-quality, durable and very soft fabric, that feels really good to wear for a long time.
They will fit perfectly and comfortably for every size or height, and their design and vivid colors will melt any graffiti lover's heart.
As any artist, graffiti lovers also appreciate if their environment is beautifully designed.
And this bedding set will surely bring them colorful, inspiring dreams.
It's very easy to use and put on with a hassle-free hidden zipper on the duvet cover and envelope closures on the pillows.
It feels extremely soft and comfortable, being made of 100% brushed microfiber fabric.
The fact that it's printed might scare you off, but don't worry: the technology it was printed with assures that the colors of the print will not wash off or fade out.
Thus, it's safe to wash this bedding set in the washing machine.
Speaking of design – this item is another wonderful eye candy for any graffiti lover out there.
It combines the sophistication of a three-piece canvas and bright untamed wildness of graffiti art.
This high-quality printed canvas is hand stretched and reliably stapled to shrink-resistant durable frames that are 1.50" thick. This makes the canvases look like in a real art gallery and would look really cool on any wall.
The print will not fade with time, because of its quality. The hanging accessory kit is already included in the package for your convenience, and it will all be nicely packed to avoid scratching.
Lots of artists actually combine graffiti with skateboarding, and this would be a perfect buy for people with such combination of interests.
This high bounce fully assembled classically styled plastic cruiser has an amazing colorful graffiti design and can support the weight up to 85 kg or 187 lbs.
The PU wheels are super smooth, work and spin really good and will not let anyone down, neither will the high-quality durable aluminum axles.
It is very lightweight, suitable for stunts and simple cruising, and is great for both beginners and skilled riders.
What is the most important about sports gear – its durability and quality make it absolutely safe to use!
[optin-cat id="2063″]
What is the simplest, but probably most useful gift idea for a graffiti artist? Spray paint. Lots of it.
And what colors are needed the most? Montana Black have chosen them specifically for this set. It contains twelve most popular and frequently used colors in 400 ml cans.
The high-pressure paint is designed for graffiti, street art and murals. With its great coverage, high quality and fast drying it becomes almost perfect.
And there's more! These paints are winter-proof, and the paintings will stay for a long time, not only making the artist happier but also being an eye candy for anyone who sees the artwork.
Designed for 6/6S iPhone models, this silicone case is perfectly fitting, durable and very thin and lightweight: it will not make your beautiful phone look thick and bulky.
This particular design is really fashionable, colorful, good-looking and graffiti-styled.
The cutouts for speakers and ports are exactly where they should be and don't mess with any wires (like it sometimes happens to some mobile phone cases).
There's also one cool bonus: the case is luminous, which means it can absorb energy after being exposed to strong white light for some time, and then it will glow in the dark.
Isn't that awesome?
Another combination of hobbies can be both graffiti and gamers.
So, if anyone owns a PS4 and also appreciates graffiti art, this would be a great gift for this person.
It's a high-quality, durable and bright vinyl sticker – that is also scratch-resistant, anti-slip (for extra safety of the controller) and will not peel off by itself.
The stickers are precisely made for PS4 and two Dualshock 4 controllers, and they will fit perfectly and won't block any access to the buttons. They are very easy to put on (the only thing you'll need to do is to clean the surface thoroughly) and also will not leave any disgusting sticky residue when removed.
Music and graffiti? It's a perfect match!
With this beautiful guitar strap's design, any achievement is possible.
It has a unique look with stars drawn in graffiti style, which looks really good and fashionable, especially for rock and punk guitarists' style.
The design is printed in a very durable way, and the strap will last for a long time. It's adjustable from 35" to 59.5" long and has strong and secure leather ends that are destined to not loosen up quickly at any circumstances.
It would feel great on the shoulder and serve the purpose really well due to its width and the material it's made of.
A perfect mixture of art and style is what this snapback cap is.
It will be deeply loved by both graffiti artists and appreciators because of its design and vivid colors. Moreover, the comfort and style of snapback hats are beyond all expectations.
It's made of 30% cotton and 70% polyester and has an adjustable size that will fit everyone.
The model is unisex and is suitable for a lot of occasions and clothing styles. The cap is custom made and designed to keep the head cool and dry, to fit perfectly, to protect eyes from direct sunlight.
It's also perfectly breathable, therefore turns out to be very good even in hottest weather.
Socks are a clothing item that is very popular among stylish people because they can be a bright noticeable detail of any fashion look.
When chosen correctly and with taste, socks can brighten anyone's day and bring fun not only to their owner but to random passers-by as well.
These particular socks are totally a perfect buy.
Made of 95% polyester, 4% nylon and 1% spandex, they fit very well, and also are soft and comfortable.
The printing technology that was used on these socks allows the graffiti print to be bright, eye-catching and fade-resistant. And they can be easily washed in the washing machine.
This shirt isn't just a regular comfortable printed shirt: it has a witty catchy phrase printed on it "Make Graffiti Great Again".
It is a perfect gift for graffiti lovers that want to share their love of art and spread the message around. And the best thing about clothing is that it is able to spread a message to every person who passes by you.
The shirt itself is made of cotton, classic fit with double-needle sleeve and bottom hem, and will not fade after machine washing. Simple, but great.
What is very necessary for a working artist to progress and prosper? Something to write down or quickly sketch their ideas in.
This compact graffiti sketchbook is a must-have for graffiti artists, since it provides a perfect possibility to plot out designs and to write down all ideas.
It has simple blank pages, graph paper, and vellum inserts inside of it to make every kind of sketching activity easy, pleasant and fun.
The hard and minimalistic black cover makes the sketchbook extremely sturdy, and its size and weight make it easy to carry around anywhere and to use whenever the inspiration kicks in. The paper is suitable for most kinds of pens, liners, pencils and other supplies like that.
Every now and then each graffiti artist (like every other artist) needs to just relax and unwind.
Here's exactly when coloring books can come in handy.  They provide easy, almost meditative activity, without having to focus on anything in particular that much. On the other hand, your hands are still involved, and we all know that they need to be constantly warmed up if you are an artist.
This book offers thirty different original designs that can be colored in any way that you want. It requires no street painting experience and is suitable even for those who just love graffiti but have never attempted to create one themselves.
The so-called PopSockets are small, but convenient phone accessories that let people easily hold big smartphones without them slipping out of their hands, falling on their faces or on the floor, breaking their screens or being completely wrecked.
They also can be used as a convenient phone/tablet stands.
This PopSocket is not only a comfortable accessory but also looks nice and has a bright graffiti-like design, therefore will do a great job for those who love graffiti.
Its collapsible grip provides super easy and comfortable holding, and advanced adhesive will let you remove or reposition it anytime if you would want to.
Final Thoughts
As with every gift for every occasion in the universe, it's not just the gift itself that matters the most, it's the thought and idea that the giver has put into it.
If it's chosen carefully and with love, according to the person's tastes and interests, if you want to make a graffiti lover happy with what you chose – follow the call of your heart and you absolutely will not make a mistake.
And don't be too afraid to make the wrong choice, because if picked with love – there is NO WRONG GIFT!
Imagine the person, imagine what could make him or her happy, and you will immediately know what's right.
Good luck!
---
---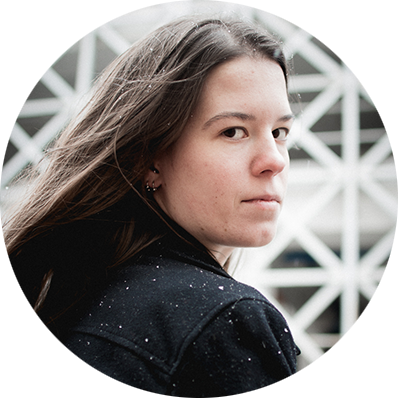 Author: Hanna Martsynkevich
Hanna is an artist, poet and musician who lives in Minsk, Belarus. She loves food, cats, gigs and esoteric stuff. She posts the things she does on Instagram and sometimes appears on FB.
---
---