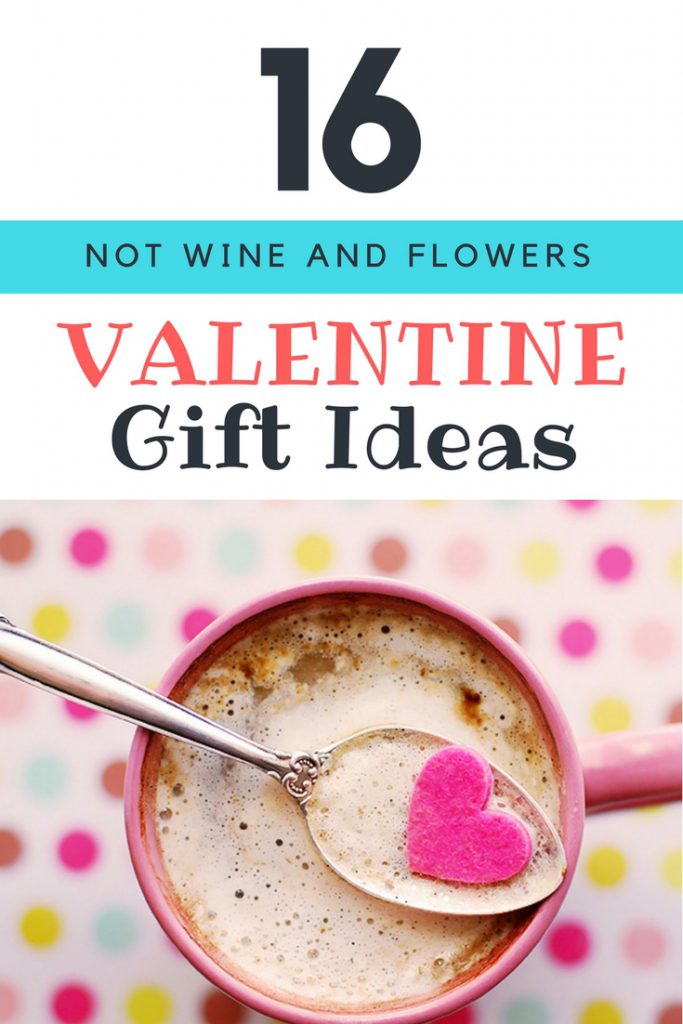 Unique Valentine Gift Ideas For Your Artsy Soul is not just a list of art supplies for your Art Bud (a list like that you can find here).
This is a creative art gifts list that will surprise your loved one, your best friend or even a family member!
Wine and Flowers?
Nope.
Guess again…
The Creative 16:
1. Hand Stamped Wallet Inserter Card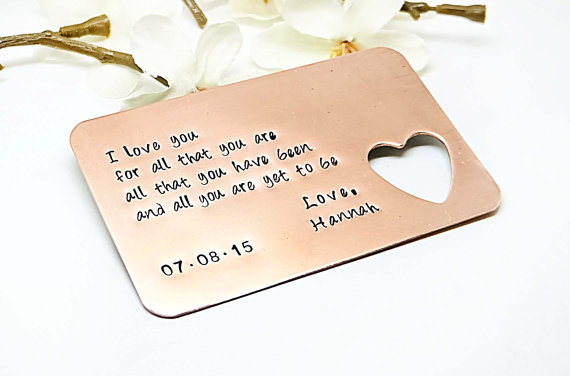 Get your loved one a piece of your kind words to carry with them wherever they go! This is a super special gift that so many miss out on.
The best part – you get to customize the saying on it completely! (and you get to pick a font too which is such a cool feature!)
So, write on it something special for the two of you. It could even be something silly or an inside joke only the two of you will get 🙂
Have fun!
2.  Personalized Linked Circle Neckless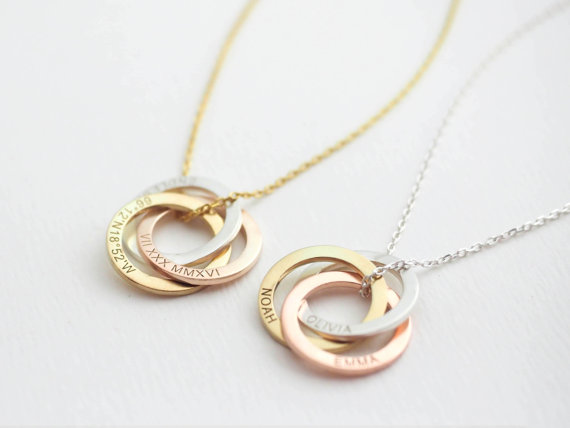 Your beautiful girlfriend, best friend or mom will love this dainty piece! It's made of high quality solid 925 sterling silver, and the finish is in sterling silver, 18K Gold and Rose Gold.
You get to customize the writing completely!
For example " Your Name, Your Loved Ones' Name and Your Dogs Name" Ha-ha :)) Or your names and a date, a spot where you first met or any other meaningful words for the two of you. She will love this!
3. Hand Embroidered Custom Couples Portrait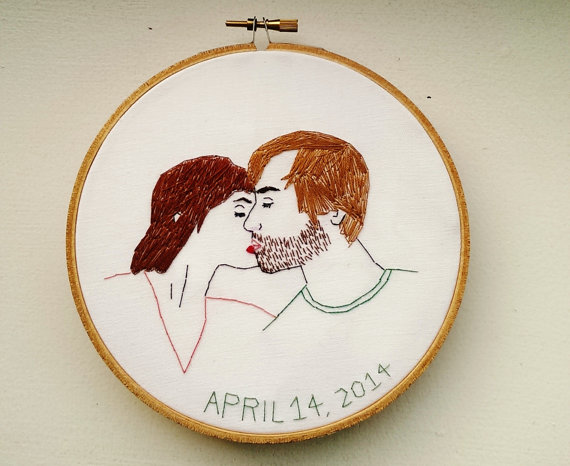 So, pretty much you send a pic of your couple, maybe some words and letters – and you get yourself a beautiful piece of art hanging on your wall for everyone to see and for centuries to come.
Your special someone will treasure this gift forever! You can hang it nicely on the kitchen and look back at it 50 years from now 😉
4. Special Valentines Card With A Surprise Inside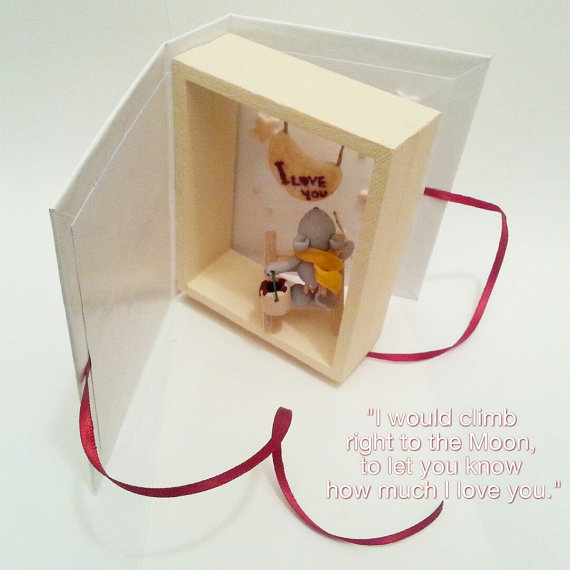 Pull on the ribbon, and reveal to yourself a little cute mouse that climbed all the way to the moon just to write on it " I LOVE YOU".
It's made from cardboard, glossy paper with the inner frame made out of painted wood.
The moon and the stars actually glow in the dark! ( they are phosphorescent)
The default message on the inside of this card is "I would climb right to the Moon, to let you know how much I love you". BUT you can customize the writing!
If that's not special enough, then what is?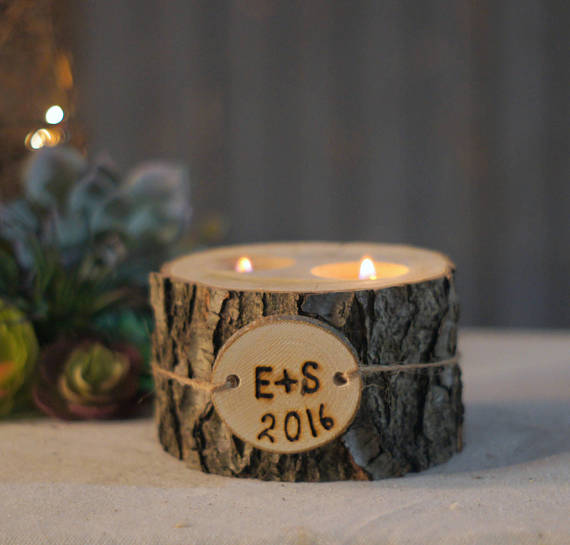 Romantic dinner at a candlelight – cliche?
Not if the candles are sitting inside a PERSONALIZED candle holder made just for you two! This takes your romantic dinner to some other level 😉
6. Personalized Ceramic Ring Dish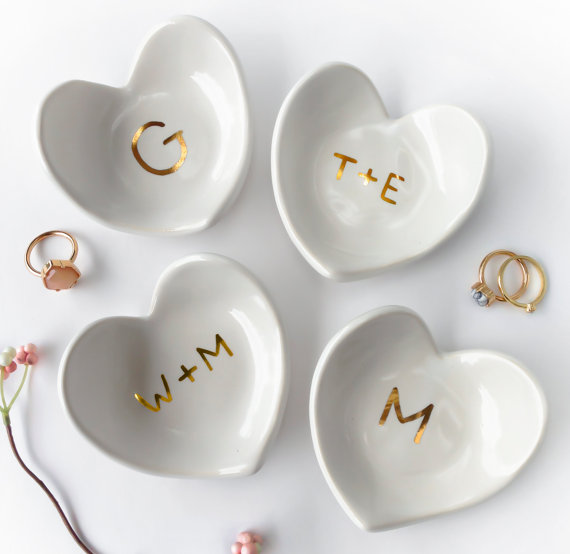 Thinking of getting your loved one a cute jewelry piece? Sweet!
Make it even sweeter with this cute gift, and every time he/she will be putting the jewelry on they will think of you and your thoughtfulness <3
Doesn't sound super romantic?
Think again!
What if you use it and create a heart, or a flower or a pizza for your loved one and give it to them together with this gift?
Not so bad now, huh?
Get it here.
( I actually own one and it's a super fun thing to play around with!)
8. Personalized Apron for Painting or Cooking
If your loved one is an artist, you already know that there are NEVER enough aprons! Also, we spend so much time wearing it, that I believe it would be a super cute and unique gift (that is actually being used on daily bases).
If not that kind of artist – no problem! It can be used for cooking or even roleplaying if you know what I mean 😉 (for kids that don't know – that means pretending that you are cooking in order to get some appreciation).
Get it here.
9. Personalized Box Of Chocolate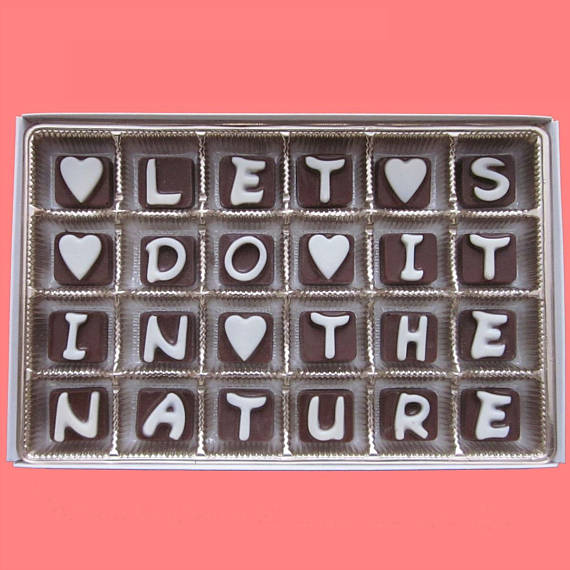 Chocolate for Valentines is like socks for Christmas. Never gets old, but is also not a gift that shows preparation and thinking.
But not these chocolates!
You can write your deepest desires, ask someone to marry you, tell them how much you love them or even let someone know they will become a dad soon!!
These are truly a sweet gift for Valentines!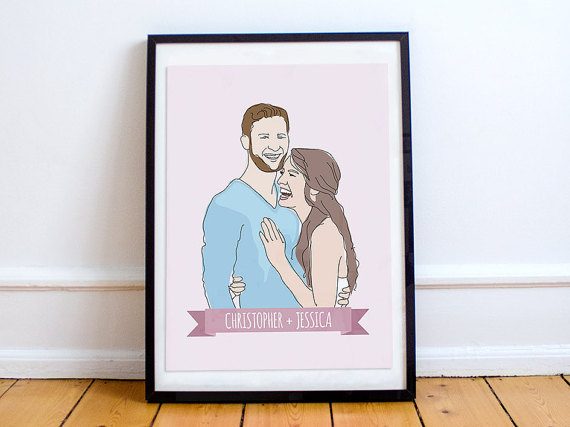 A digital print that will make any living space more personal and beautiful!
A truly personal gift for your love <3
11. Artist Black Leather Watch

Silver-tone stainless steel watch artsy watch.
Your loved one will always keep it by their side because it's so personal to them, and as they look at it you will always be popping in their head.
I say it's a win-win 😉
Get it here.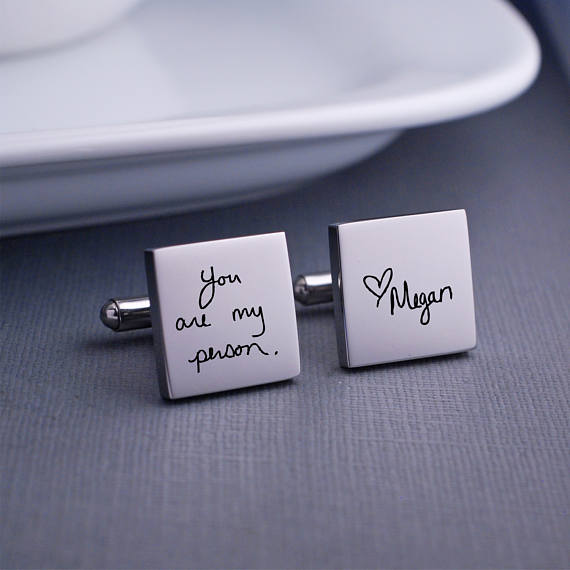 Cuff Links are an awesome gift for Him or Her and a personal engraving with the handwriting of your choice makes the gifts so much beter!
You also get to pick between circle and square, as well as you get to decide if you want the writing to be on the front, the back or both.
Stylish, unique and personalized.
13. Puzzle Neckless With An Engraved Letter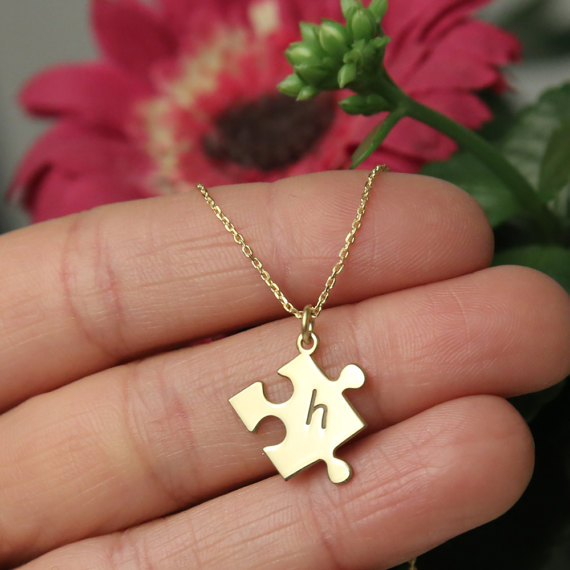 Pick your letter, material and neckless length.
And let your loved one know that they are the perfect puzzle piece for you <3
14. Personalized Leather Wallet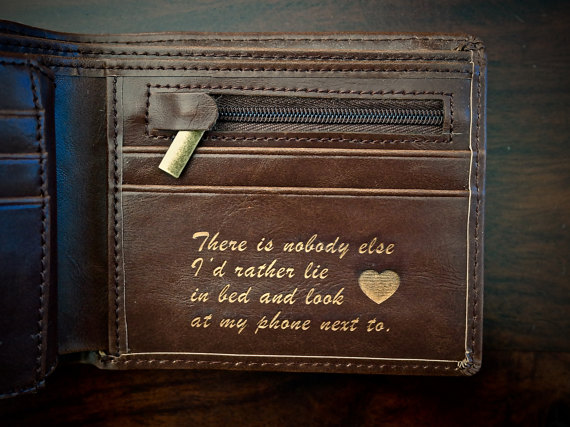 A picture inside someone's wallet- great.
A customized saying from you to them – even better!
Write from your heart, make it personal and they will treasure it forever!
A prop that any artist would want to have by hand!
Nothing romantic about this gift except that it's super flipping awesome!!
Watch her/his face light up when they open this box;)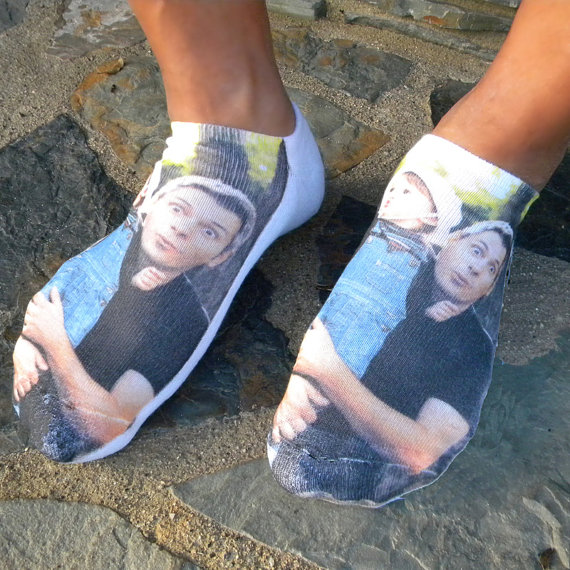 A pair of awesome printed socks.
Wherever they go – you are always by their side, and all of your love's buddies will see your funny face at all times!!
Let's keep your loved one warm! 😉
That's all!
Which gift did you find the most interesting?
Do you have any other cool ideas you would like to share with us in the comments?
P.S. Here are some more blog posts that might give you gift ideas for your Art Bud !
Have fun on your Valentine's day! <3
– Anna, Your Art Bud 🙂