Hair is known to be one of the hardest things to draw/paint, but I think that it's also one of the most satisfying!!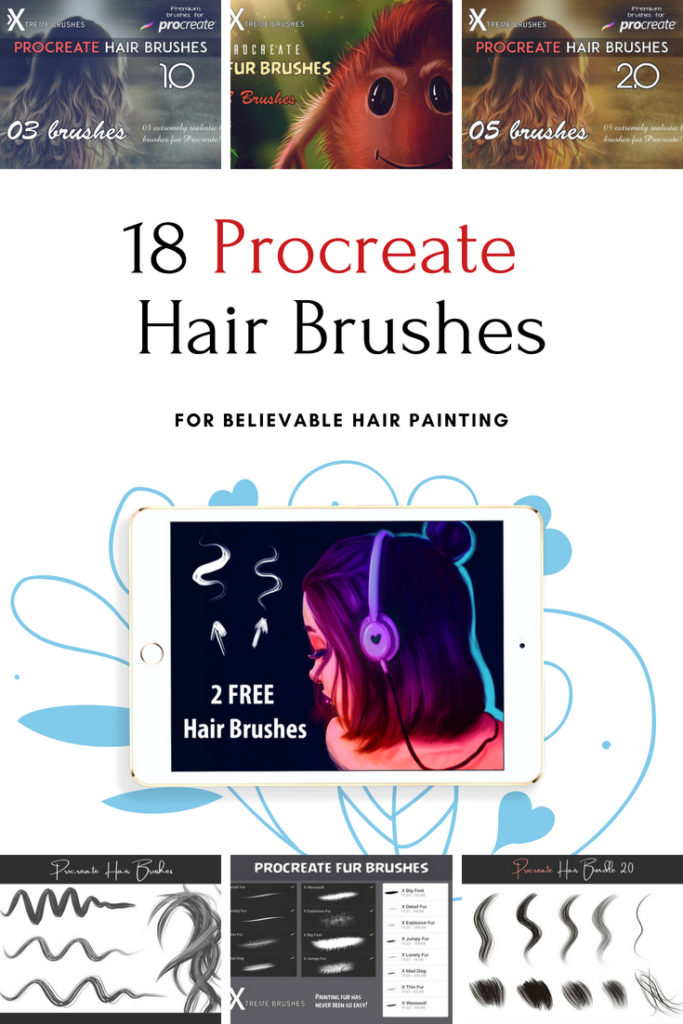 So I've searched all around for some awesome Hair Brushes for Procreate – and only found about 3 cool packs 🙂
I want to share them with you in this post! They are all paid versions, and I understand that it might not be for everyone!
So, I've decided to take some time and develop 2 Procreate Hair Brush that fit my needs and my style.
And I want to give them today to you for FREE!
Yea, no biggie 😉
So, if you would like to get them – make sure to opt-in below!
Now, if you would like to see some more Procreate Hair Brushes – here are the 3 cool packs I've found:
#1. Procreate Hair Brushes 1.0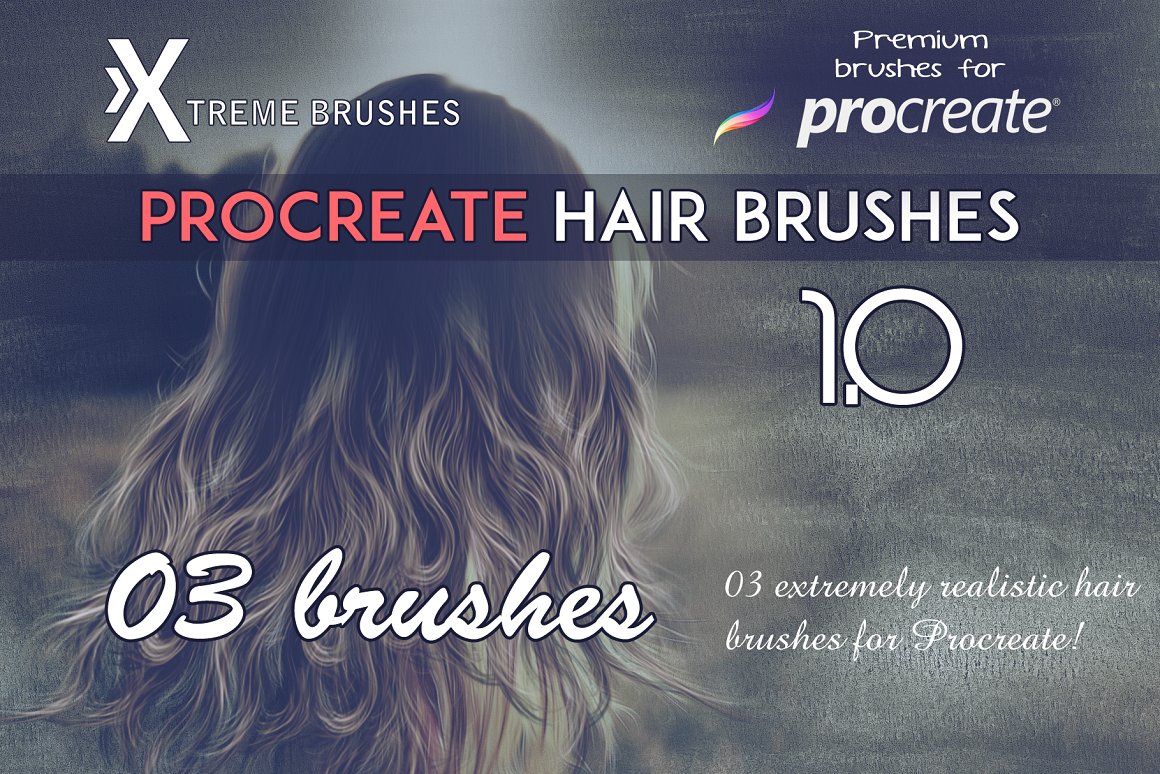 Price: $2
This one is kind of a mini-pack!
It only includes 3 hair brushes, but for the price it's understandable.
What I like about this pack, is that the 3 hair brushes are done for different consistencies of hair: thick blobs of hair, medium hair strings and pretty thin hair strings.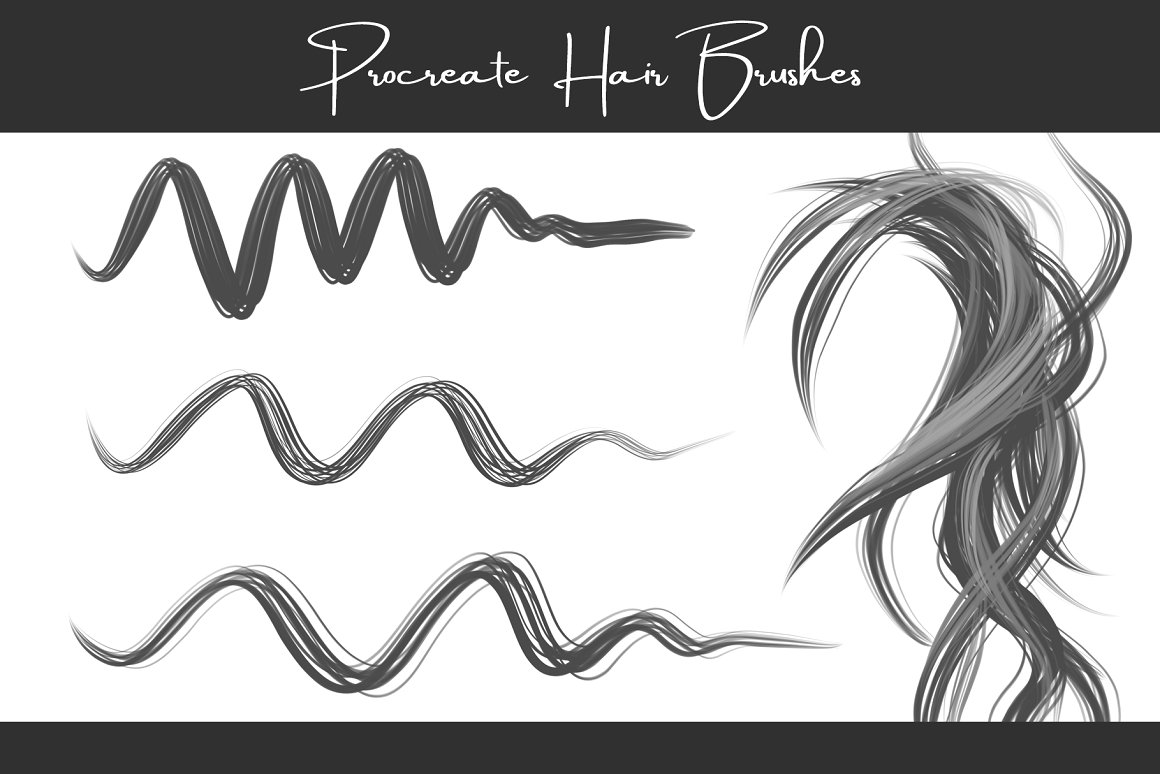 If someone were to use all of them in one artwork they would end up with a pretty believable result!
(Note: They are delivered in a ZIP file, so make sure you have an app that will allow you to actually extract the files)
You can read more and download the pack HERE.
#2. Procreate Hair Brushes 2.0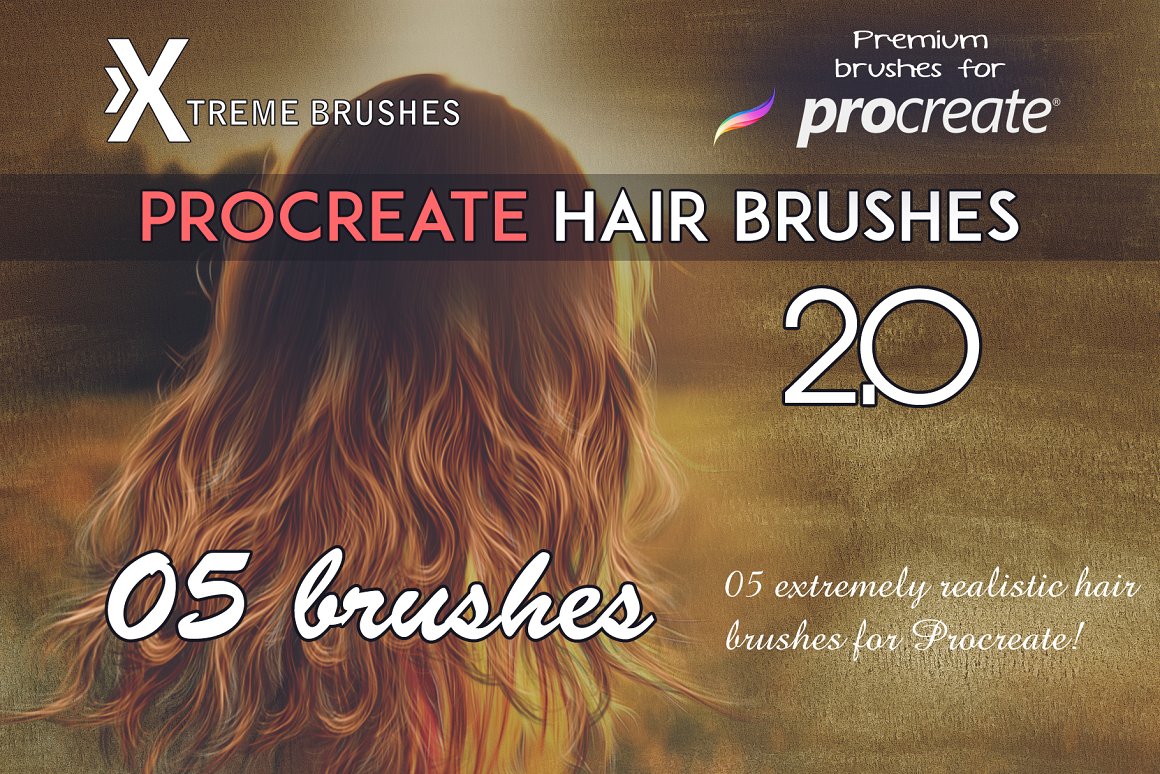 Price: $4
Yup, you've guessed it! This is a second version of the previous brush pack. And looking at what the brushes have to offer – I think it's a better version too!
You know, like in the movies where the sequel is better than the original? Doesn't happen too often, does it?
Well, in this case I think it's an improved version.
This time, you are offered 5 different hair brushes.
They also go from big patches of hair to tiny strings, but in this pack they are even more extreme!
Also, what I really like is that the big patches of hair also have a texture to them (which might not be for everyone's style, but I do find textures to be pretty awesome!)
And there is a brush that represents very tiny hair string! Those are great for adding to the very end of your painting process to add believably to your work.
Overall, if you have the choice between #1 and #2, I suggest going with the second!
You can read more and download the pack HERE.
Related Article:  "10 Procreate Tips and Tricks – Things Every Procreate Artist Needs to Know and Do"
#3 Procreate Fur Brushes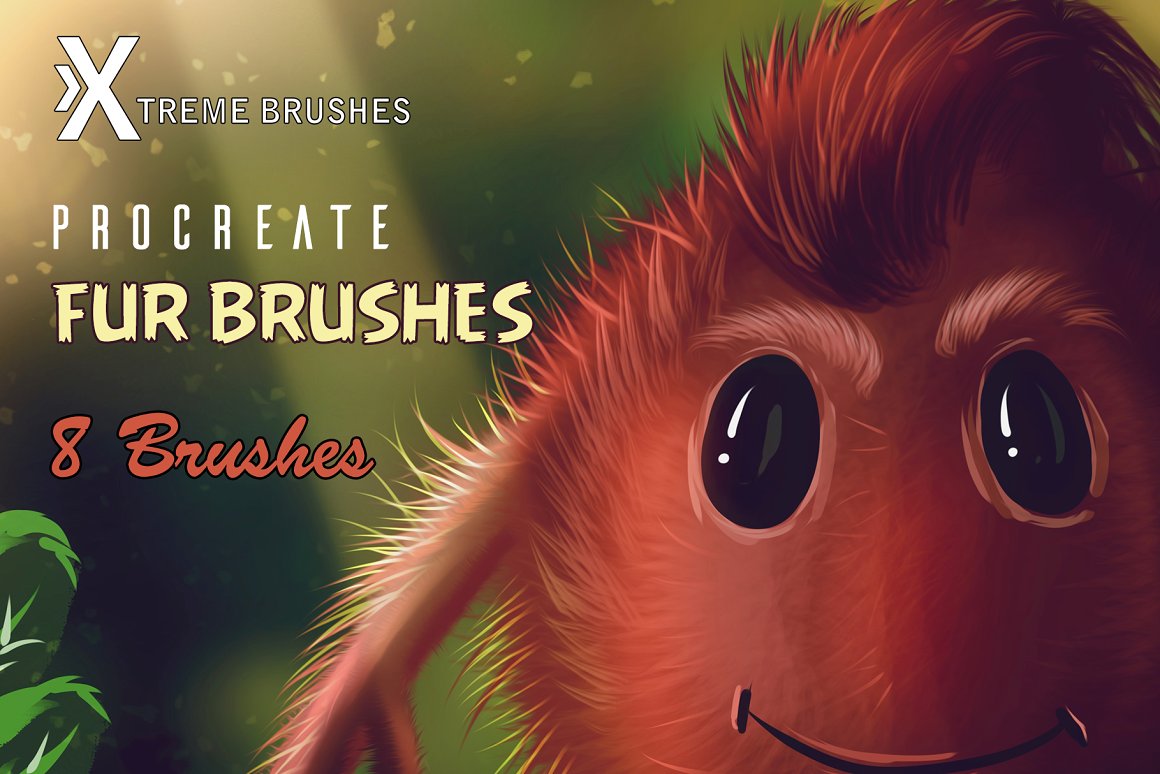 Price: $6
I know, I know. You want to paint beautiful strings of hair and NOT fur!
BUT…
Just look at these brushes, they are definitely awesome for fur, but I find that they are also great for painting hair!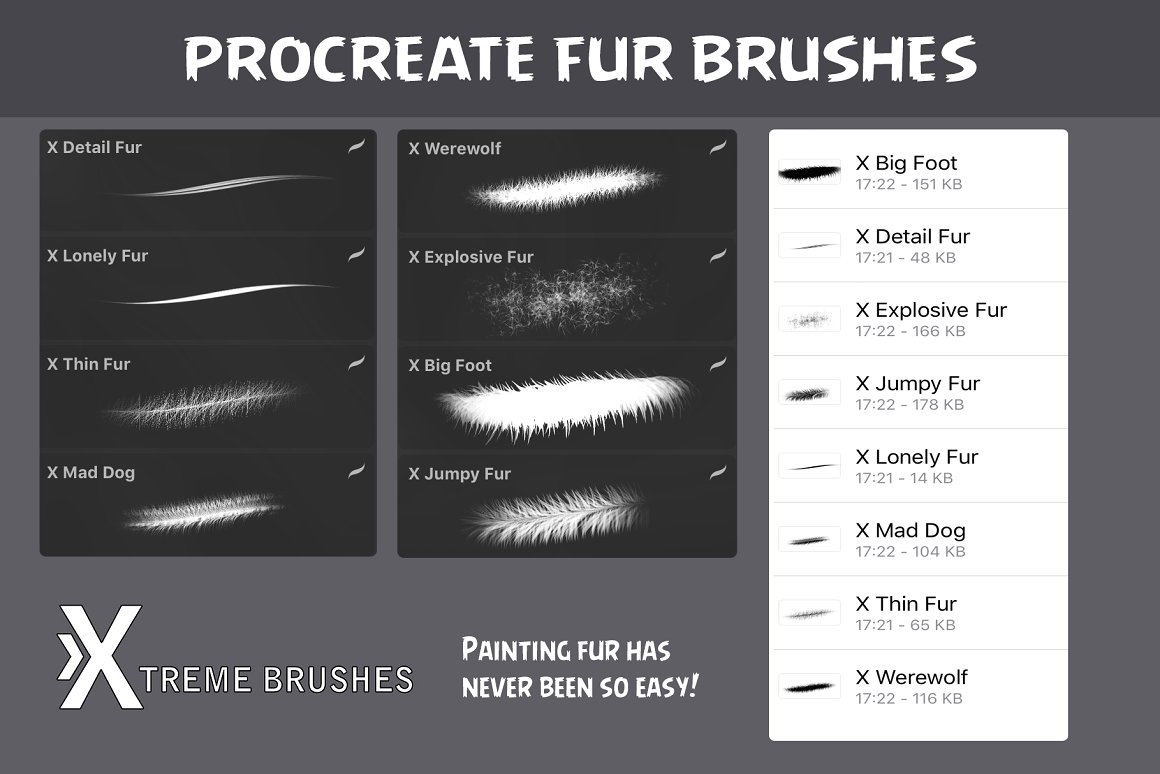 And while as you are not offered a multiple thin strings of hair brushes in here, if you use these + the 2 Free Hair Brushes that I'm giving you today – you can create some stunning results!
Plus, with these brushes you will also be able to create some stunning textures for clothing and environment (like grass, plants, fields and more).
You can read more and download the pack HERE.
Final Thoughts
IMPORTANT: All of these brushes are only compatible with Procreate App for IPad! They won't work in Photoshop or other digital painting software.
Also, if you want to learn how to create Procreate Brushes from scratch by yourself – check out my "Mastering Procreate App For Beginners" Course.
It's full of lessons on the ins and outs of Procreate + I have a 40 minute long lesson that will cover everything you need to know about creating brushes from scratch inside the app!
Do you know any other places with free/premium Procreate hair brushes??
Share them in the comments below!
P.S. if you are not sure how you can import your new Procreate Brushes into the App itself, here is a little video I found on YouTube that explains the process!