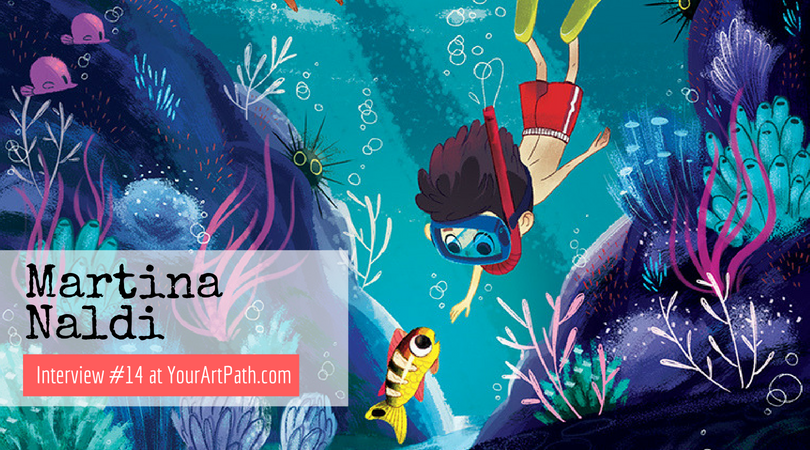 Hi everyone! And welcome to our new blog post interview with a very talented artist Martina Naldi!
She also prepared a special tutorial on how she creates her artworks just for you guys!
You can follow her on social media here:
Instagram, Tumblr, Behance, Etsy.
Anna (Your Art Bud): We are so glad you are here with us today! Tell us a little bit about yourself.
Martina Naldi: HI! My name is Martina Naldi and I'm an illustrator and comic book artist from Italy.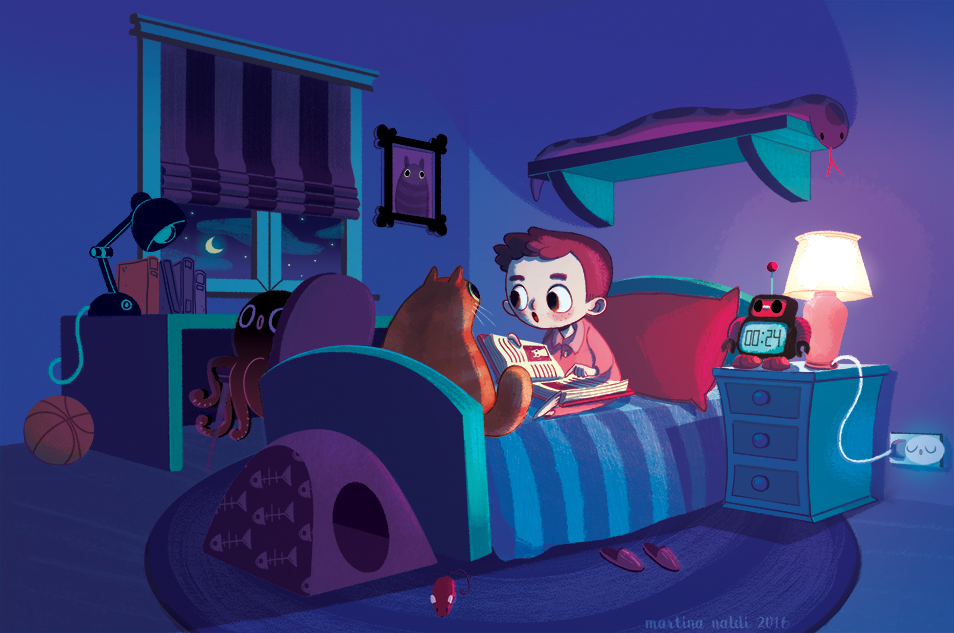 A: Have you studied at an art college/university? How important do you think they are?
M: After high school, I have studied at a comic art school, in Milan. It's been a very important experience for the development of my art skills and for all the people I met there, who are now my colleagues and friends. But I think if you are motivated enough and practice every day, you can do this work without going to an art school. A lot of amazing artists who do this job are self-taught.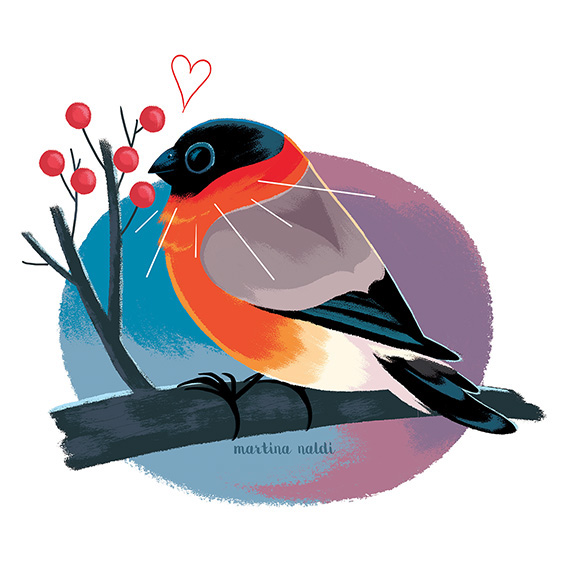 A: Who are your biggest inspirations?
M: I love a lot of amazing artists, but If I have to choose one, I choose Hayao Miyazaki.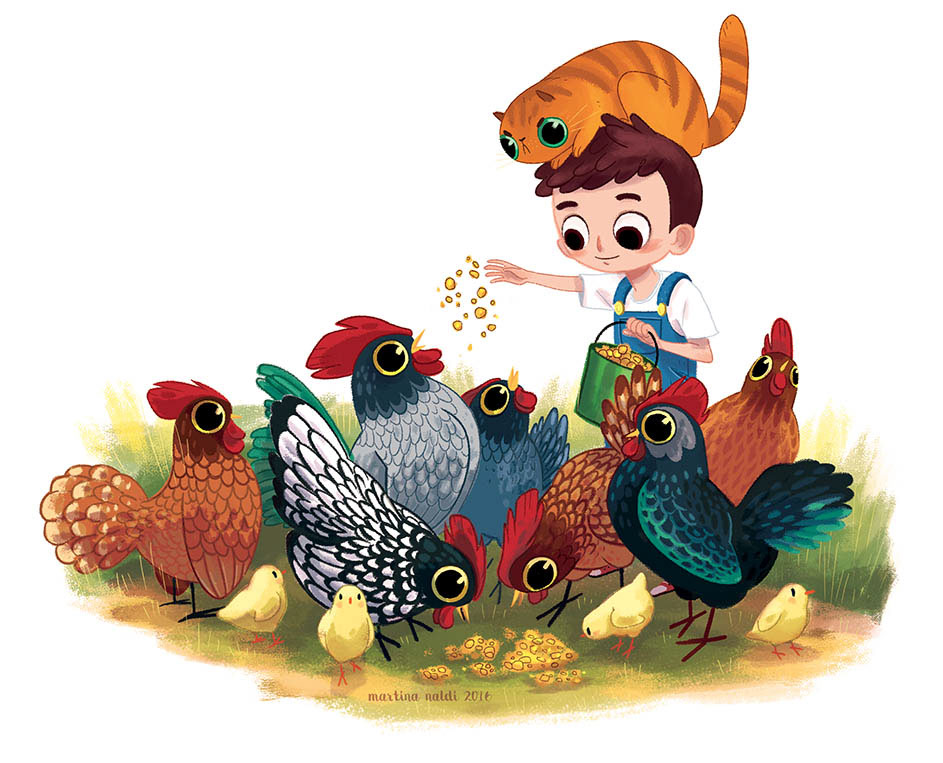 A: I love the colors in your illustrations! Where do you grab the inspiration for them? How do you make these color decisions?
M: I've always been fascinating by colors and light. I have a huge collection of color palette pics, whenever I need inspiration for an illustration I look at my collection. But of course, the real world is the best choice if you need color inspiration.
Also, the color choice is very important for the mood of the scene, so the first step to do is understanding what you want to say with that illustration.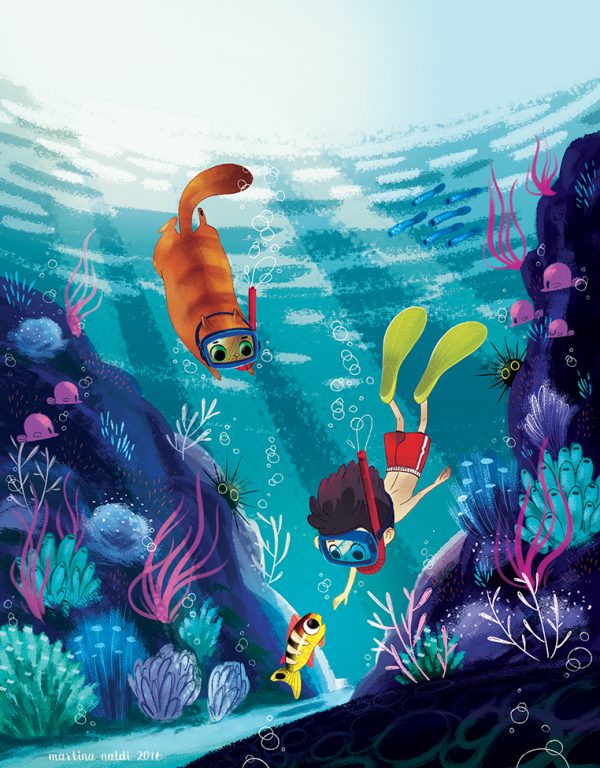 A: What do you find to be the hardest part of being an artist of the 21st century? What about the best thing?
M: I think the best part is how fast you can reach someone: a client, a community, a colleague. Plus there's tons of possibility on the internet if you want to learn a technique or a program. But because of all these tools, there's also a lot of competition.
[optin-cat id=2063]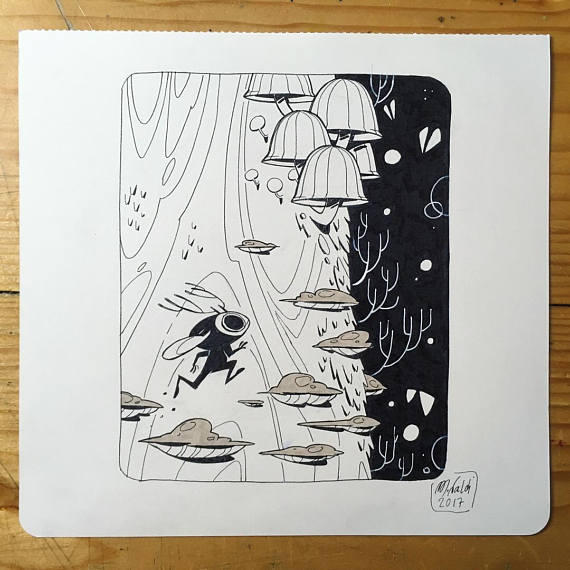 A: What's the process you usually go through when creating a new art piece?
M: It depends on what I'm working on: for a personal illustration the first step is to figure out the subject and the composition. Once I'm satisfied I draw it in pencil, then I do the linework (using traditional ink or Photoshop).
Then I put some rough colors, just to figure out the palette and lights/shadows. Once I found the right atmosphere I can color the illustration, then make some color/lights adjustments as the final step.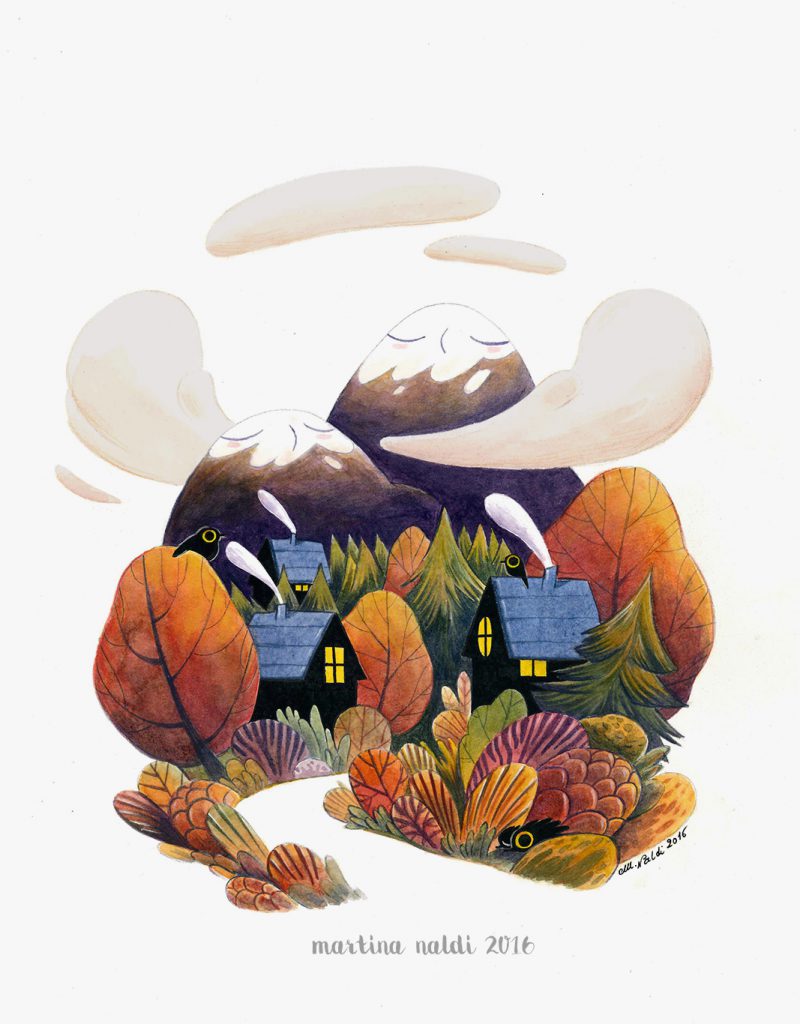 A: What tip would you give to people who want to promote their art and sell it?
M: I think the best advice I can give is to keep it up even if at the beginning you won't see concrete results, it's something that needs time. And put passion in what you do: I know it can sound cheesy but it's the only way to do this job without driving yourself mad.
It's also very important to keep in touch with the art community, so go to the conventions, and meet the artists you want to work with.
Plus use social media and post something very often, they are really valid tools for spreading your art and finding a job.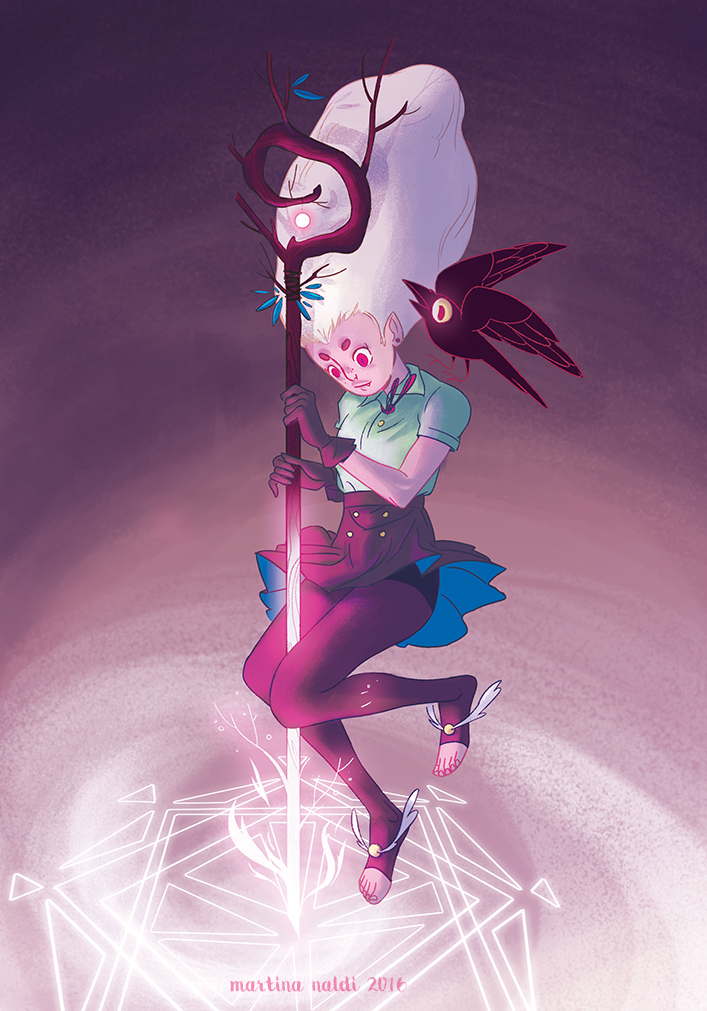 A: What is your biggest Art Goal you are working towards?
M: Just to keep living with my art. Maybe publish my own illustrated book. I'm currently working on my first self-published illustrated zine, and I'm very excited about it!
A: What is the one book you would recommend to read for every artist?
M: Color and Light by James Gurney.

*You can look through this book's pages here.
A: It was a pleasure having you! Do you have any tips or ideas you would like to share with our readers?
M: It was my pleasure!
Another advice I can share is to find something you love to do apart from art, so you can avoid art block. And whenever you feel stuck just go out for a walk or a trip, it's the best way to refind your inspiration.
Speaking of which, I want to share with you this brilliant post by the cartoonist Anthony Holden, it helped me a lot in a moment I felt really stuck:
http://sketchadventure.blogspot.it/2013/05/how-to-get-job-in-animation.html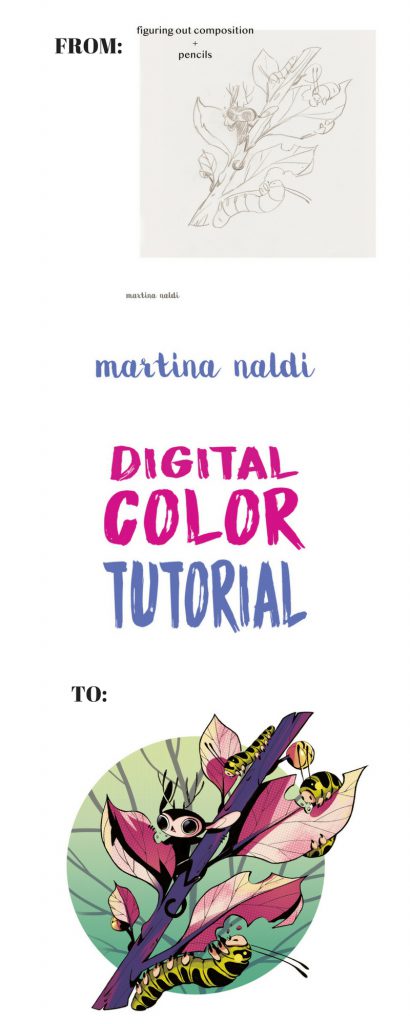 And that was it! Now, go ahead and check out a step by step coloring tutorial that Martina Naldi created for us!
And, don't forget to check out these other amazing inspirational interviews!
* " Artist Interview #13 – Egle Plytnikaite "
* " Artist Interview #12 – Cynthia Xing "
* " Artist Interview #11 – George Varodi "
* " Artist Interview #10 – Charringo "
* " Artist Interview #9 – Alex Dos Diaz "
* " Artist Interview #8 – Penko Gelev "
* " Artist Interview #7 – Featuring Zipcy "
* " Artist Interview #6 – Featuring QU Lan "
* " Artist Interview #5 – Featuring Christian Orrillo "
*  " Artist Interview #4 – Featuring Daria Golab "
*  " Artist Interview #3 – Featuring Agnieszka Nienartowicz "
*  " Artist Interview #2 – Featuring B. Blue "
* " Artist Interview #1 – Featuring Kevin Hong " 
Good luck on Your Art Path,
– Your Art Bud 😉