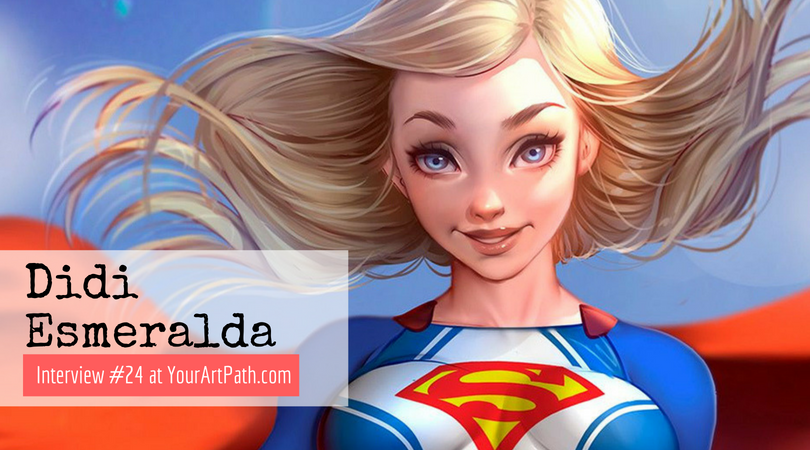 Welcome back to YourArtPath.com Artist Interview series!
Today, it's my pleasure to interview an amazing Illustrator from Colombia – Didi Esmeralda!
She is one of the artists who submitted their work to " The Legend of Zelda Fan Art | 26 Epic Artworks "
Be sure to check out the artist's Instagram for more art!
Now, let's get to it! 🙂
Dear Didi, I'm so glad to have you here with us! It's a pleasure! Tell us a little bit about yourself.
Hello, I am an illustrator of female characters from Colombia. I dedicated myself completely to this work 4 years ago.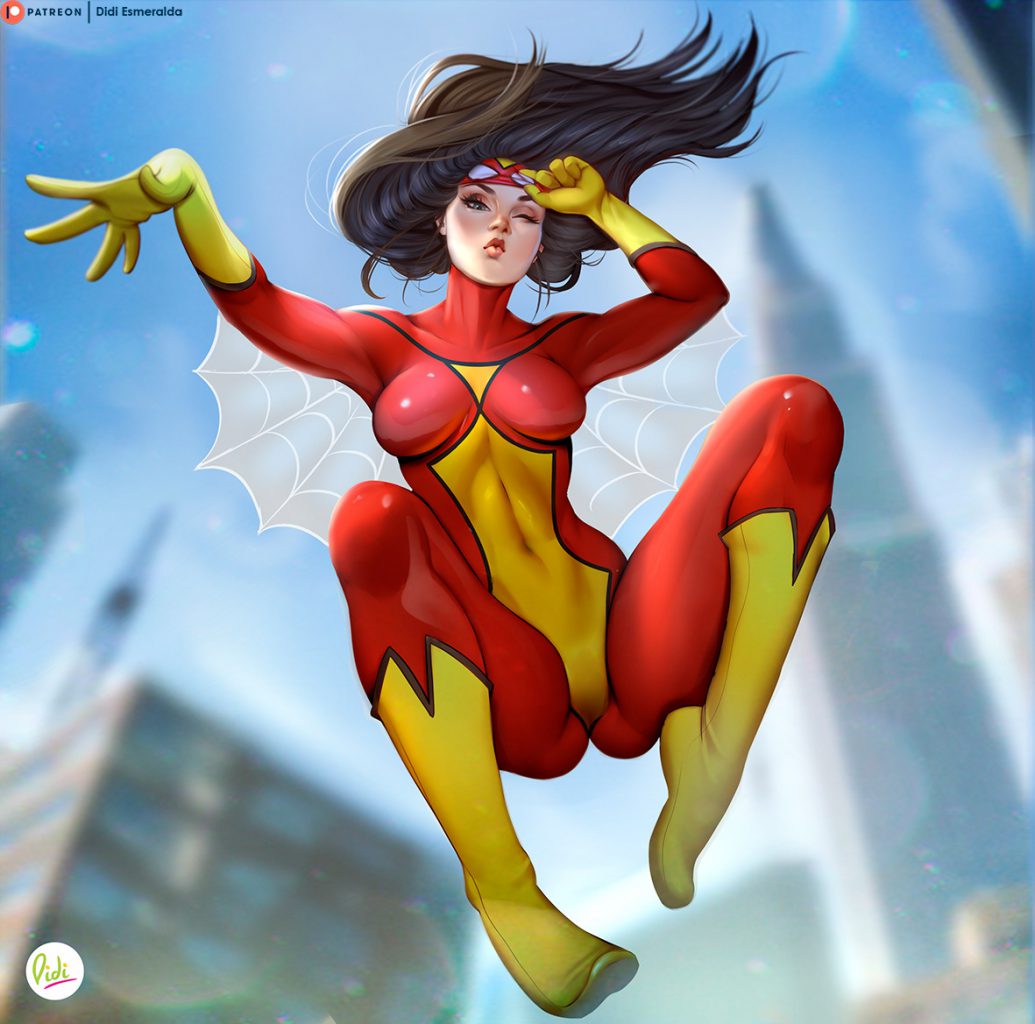 How do you think your youth years impacted your art now?
Since I was a child I liked drawing and my greatest joys was when parents gave me colored pencils. During school, I was very fond of watching cartoons and this influenced my art a lot.
When did you first realize that it is art career you want to pursue?
Since school, I wanted to dedicate myself to drawing but I did not know how I could do it. (In my country I did not know many people who live well of artistic drawings).
And there were times that I left drawing to study accounting but my independent drawing work gave me more pleasure and I decided to devote myself completely to what I liked.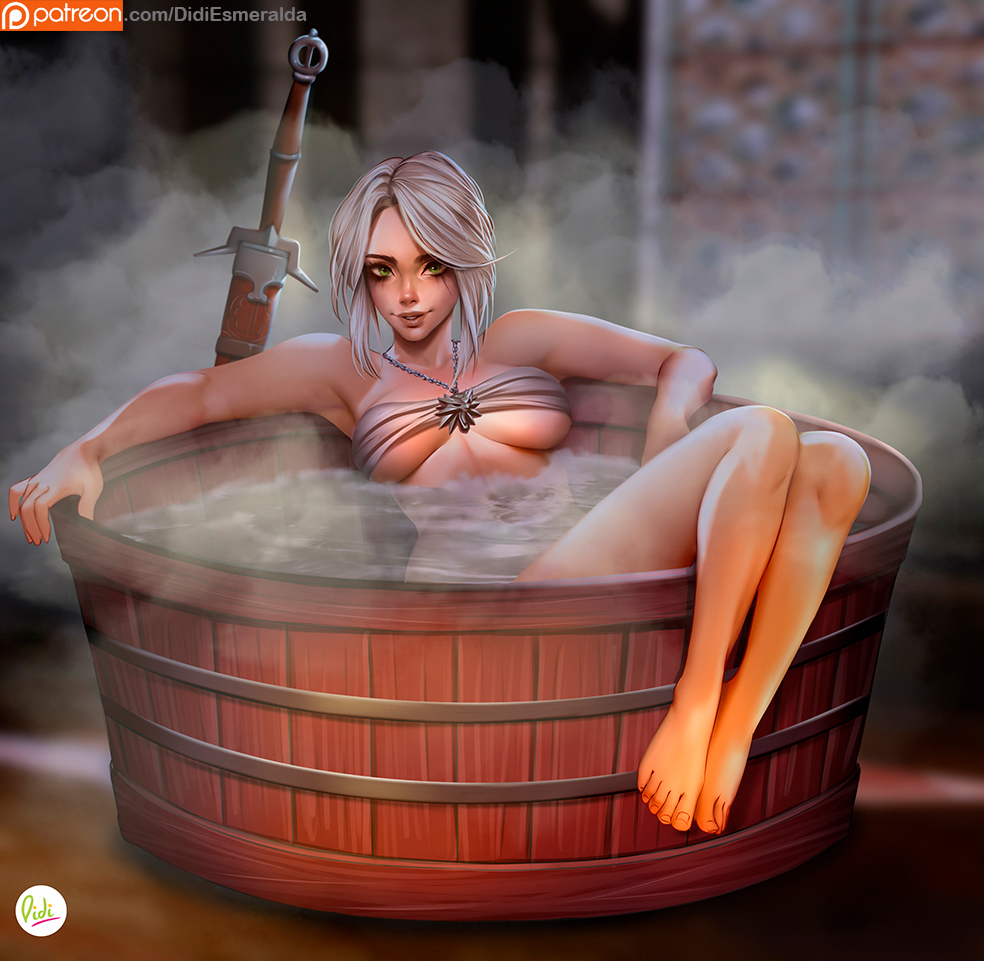 How do you go about creating female characters? What do you focus on?
I create the female characters from emotions that I want the viewer to receive when they see the character.
I focus a lot on the face that expresses an emotion of tranquility, tenderness, eroticism, fun, etc. According to the initial intention.
People divide into two categories – those who believe in talent, and those who believe in hard work. What are your thoughts on this topic and art?
I think it's a mixture of the two, 20% Talent 80% Hard work.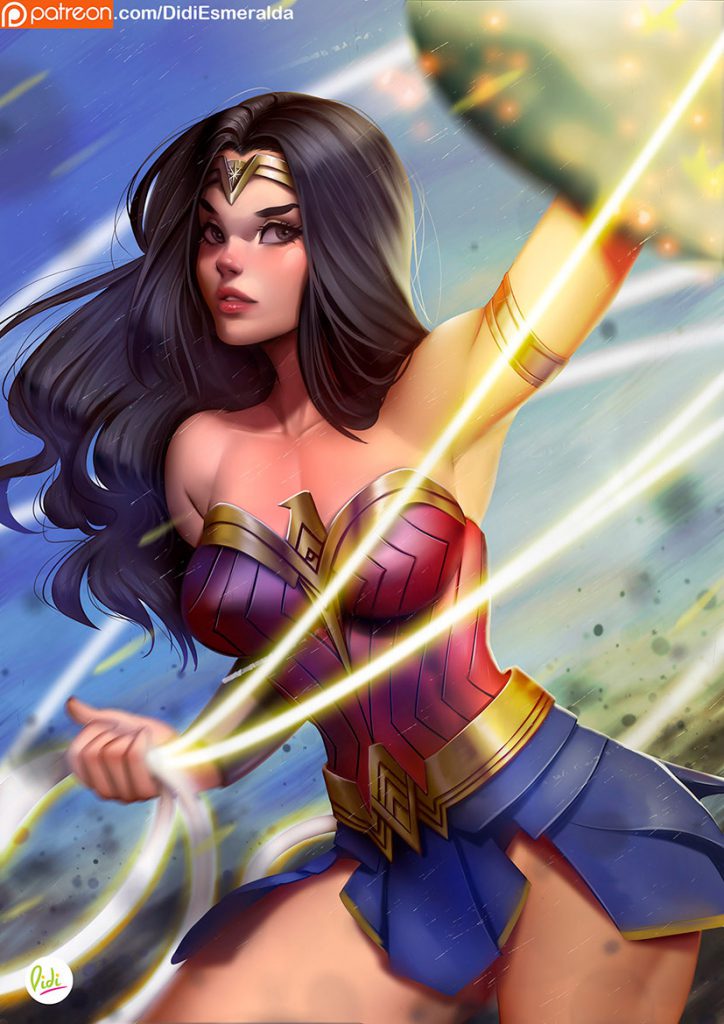 Who are the top artists that have inspired you in the past and continue inspiring you on an everyday basis?
Gil Elvgren, Zoe Mozert
What is your process like for creating your piece? Where do the ideas come from? Where do you start?
Imagination. Then I look up photos of environments and of models.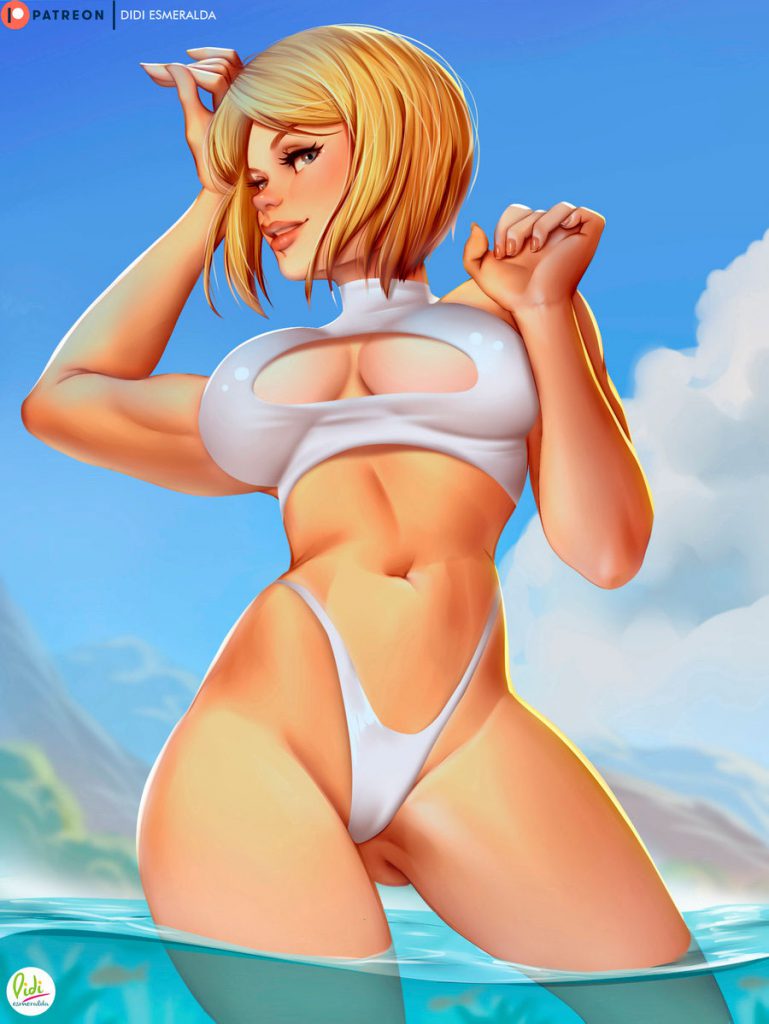 Do you continue learning art from any other sources?
Yes, all the time I'm learning new things. By seeing and analyzing art that I like a lot.
I love the details in your work! What are the tools you use? And how long does it take for you to finish one piece?
I work with Paint tool SAI, Photoshop, Wacom Cintiq.
Time: 5-7 hours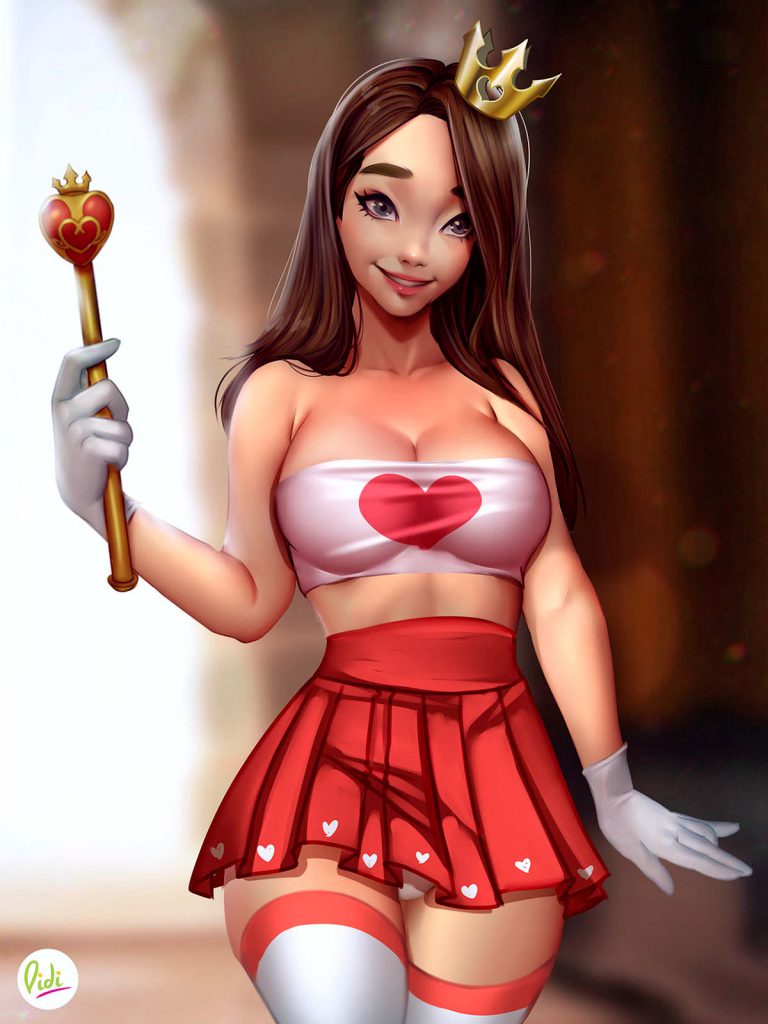 What is it that you find the most challenging in the life of an artist?
Have recognition for a profitable personal brand.
Thank you so much for joining us today! And for the last question – what is your big art dream you are working towards?
I am currently working on construction and consolidation of my personal brand with original recognizable products.
[optin-cat id=2063]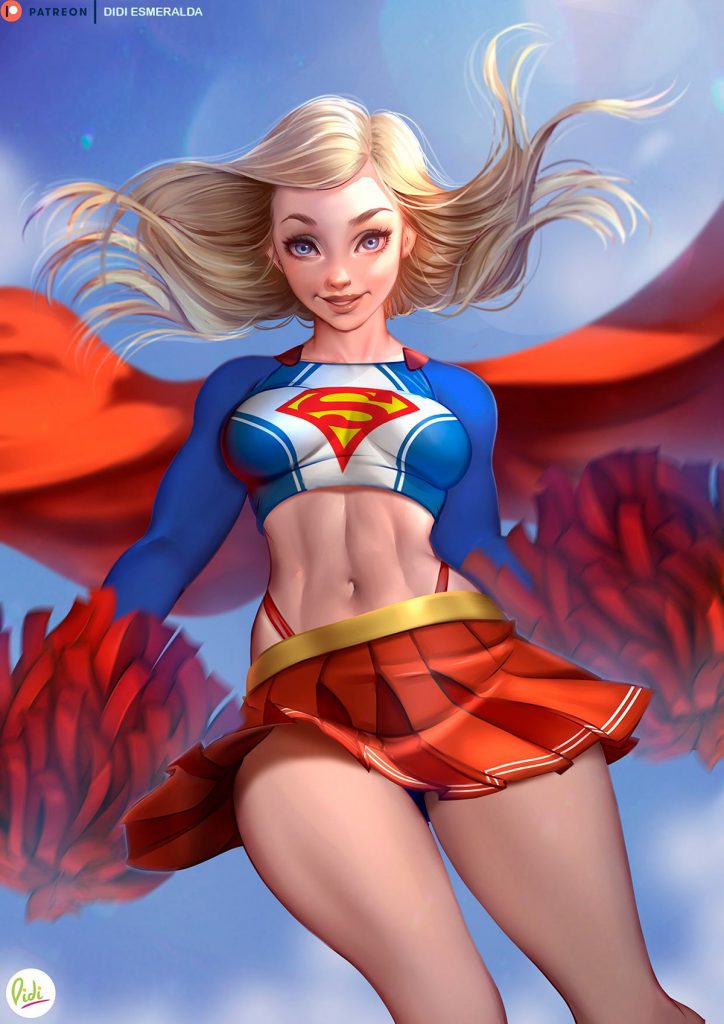 Call To Action
Did you enjoy this interview as much as I did?
I love Jana's story of how she found her style! Also, her goals are totally inspiring (and made me giggle a bit- which is AWESOME)!
And so you can also learn how to become a professional artist with the right tools in hand!
One of the sources used by many artists is Skillshare! And even though it's a paid platform, you can follow my link to grab your first two months for free. 
Because everyone has the right to learn!
OTHER HELPFUL RESOURCES:
Proko – is a website full of tutorials you can choose from!
Figure Drawing Books!

I have a list of Top 14 Figure Drawing Books, that will help you understand human anatomy forms better.

CreativeLive – A platform with 1,500+ creative classes in all artsy fields!

I recommend the first class to take on "Drawing and Illustration" topic – "Color Fundamentals"

PluralSight – a learning platform where they offer you a FREE trial! Which is how you can start learning awesome content for free right away.

They offer courses in these fields: Software Development, IT Ops, Creative Professional, Data Professional, Architecture & Construction, Manufacturing & Design, Business Professional, Information & Cyber Security;
One course's average is about 20 hours!
Becoming a master at art takes time, practice and guidance. And if you don't start today – tomorrow you will wish you started yesterday!
Also, comment down below what's your favorite art piece by Jana Heidersdorf?
Don't forget to subscribe to our email list and follow us on social media:
Facebook, Twitter, Pinterest, Instagram.
And, don't forget to check out these other amazing inspirational interviews!
* " Illustrator's Jana Heidersdorf Fantastical World Of Art (Interview #23) "
* " Giada Gatti | Illustrator from Italy who is still waiting for her Hogwarts Letter (Interview #22) "
* " Freelance Illustrator And College Instructor Samantha Mash (Interview #21) "
* " French Digital and Traditional Artist Ladislas Chachignot (Interview #20) "
* " Illustration Student in New York Xiao Hua Yang (Interview #19) "
* View The Full List Of Participating Artists Here.