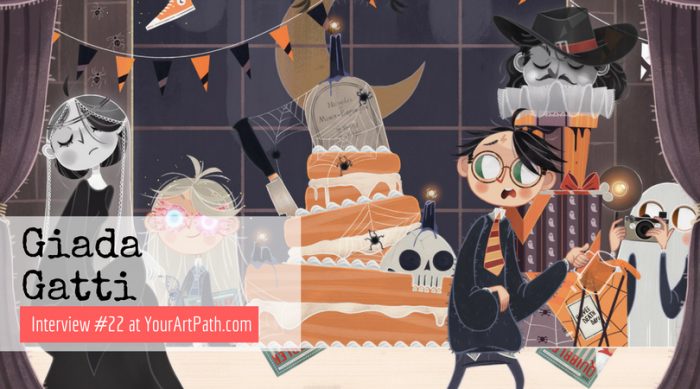 Welcome back to YourArtPath.com Artist Interview series!
Today, it's my pleasure to interview an amazing Illustrator from Italy – Giada Gatti !
Be sure to check out the artist's Instagram for more art!
Now, let's get to it! 🙂
Welcome back, Giada! Can you tell our readers a little bit about yourself?
Hi, everyone! I'm an almost-26 years old kid who's still waiting for her (most likely) lost owl with her own Hogwarts admission letter.
In the meanwhile, I live disguised as a muggle illustrator which just started collaborating with The Bright Agency.
I'm actually from Italy, I like to read; I'm a couch animal, and my favorite sport is binge-watching tv series and dramas.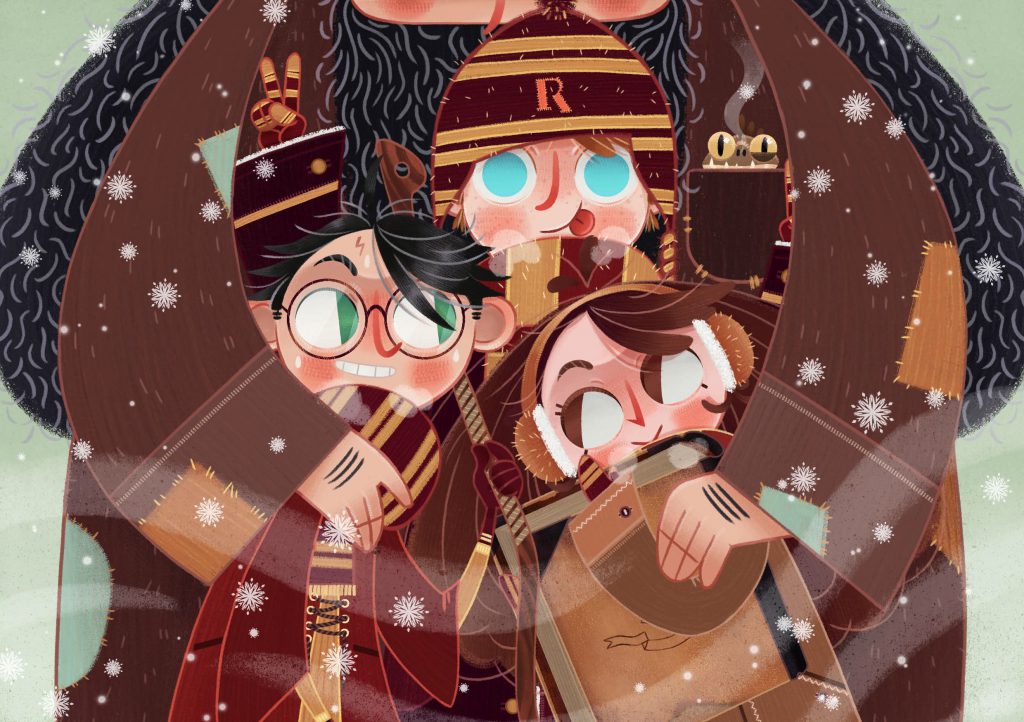 I had the pleasure of collaborating with you on "Harry Potter Fan Art Collection"! And your artworks are absolutely stunning 🙂 What does your creative process look like?
In my mind everything begins with a story; when there is a clear plot and some characters, then I can work comfortably.
My creative process is pretty simple and common: I start with collecting info about the subject I have to draw and then I design various models for the same subject; at this phase, mood boards are very useful. Then I (or the client) have to pick one of the designs, which will be made digital. First
I work on the doodle, then I trace it and make the definitive lineart; and once I have a base I really like, I start with the coloring process.
Easy Peasy.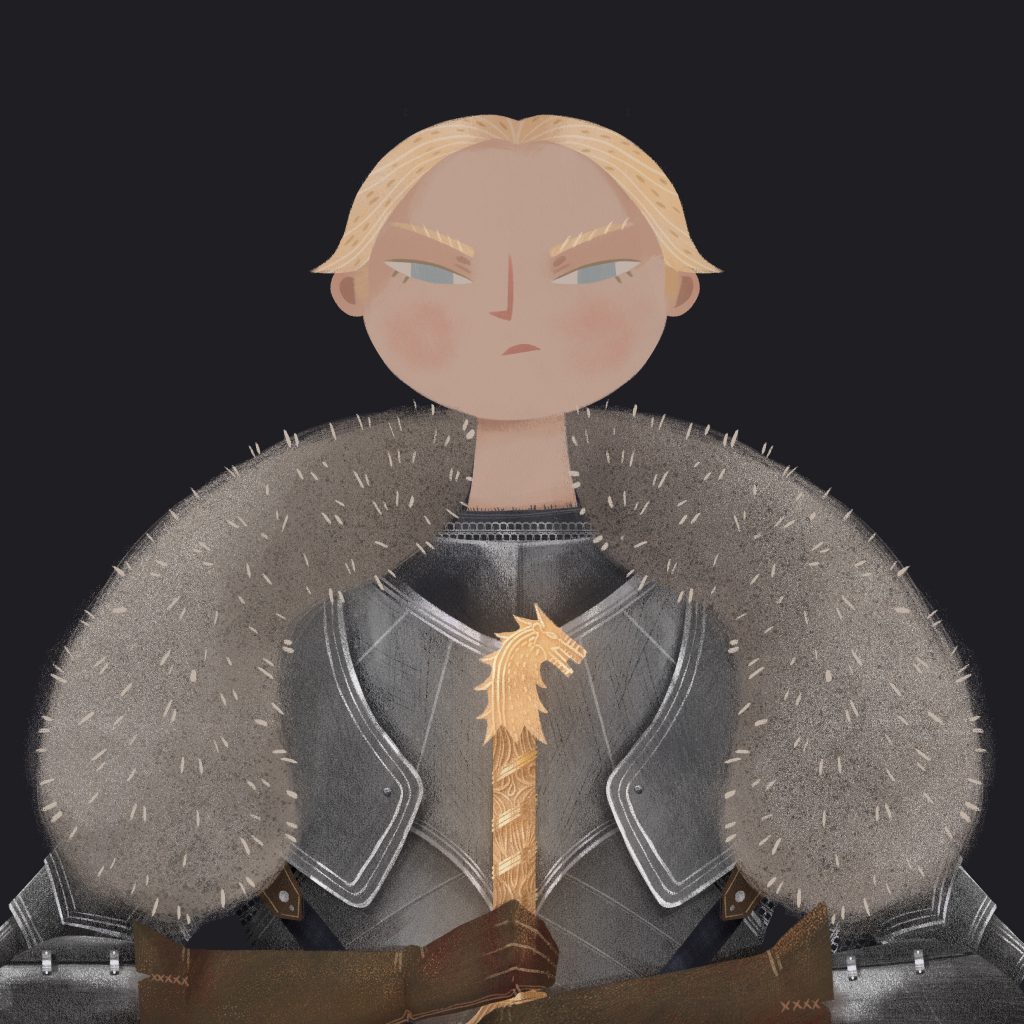 From what I know, your works are mostly done digitally – what is the best part about working digitally? What about the hardest part?
Let's start with easiest part first: everything is simple to modify. You can change proportions, colors and correct your errors (mostly) without consequences.
Ctrl+Z is the first key combo you learn when you're working digitally. A huge perk of working digitally is the power of having almost no limits on what you can do with your hardware.
Personally, I find it hard to create certain traditional effects with my tablet. One of the hardest things to do with a machine is to recreate something traditionally done: the texture of the pen on the paper, for example.
Since you can undo almost everything digitally, you tend to be inattentive with your work. When you're working on a real paper sheet you have to be precise, otherwise, you'll have to redo your work. That's somehow lost in translation through the digital process.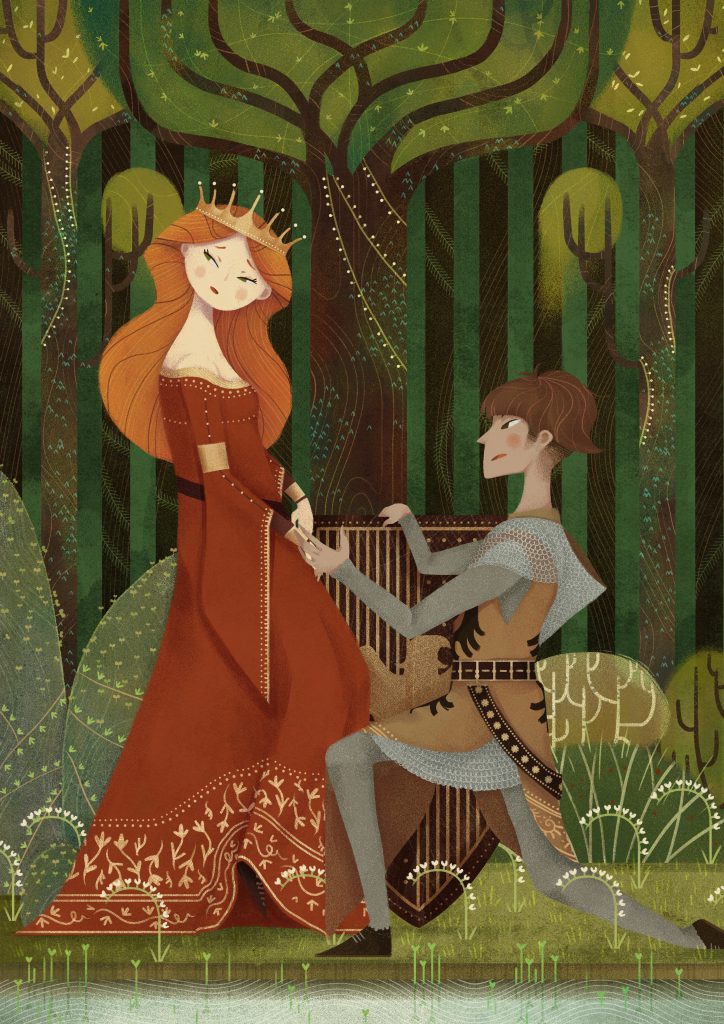 How long have you been drawing for? Was being an artist always your dream job?
I started to draw as a child. I began dreaming of becoming a comic book artist when I was in middle school.
Even though I attended an art high school, my drawing teacher was so bad that I came to hate drawing. I stopped drawing and painting and I didn't even touch a pen for years.
I reconciled with art after I attended illustration classes during university years.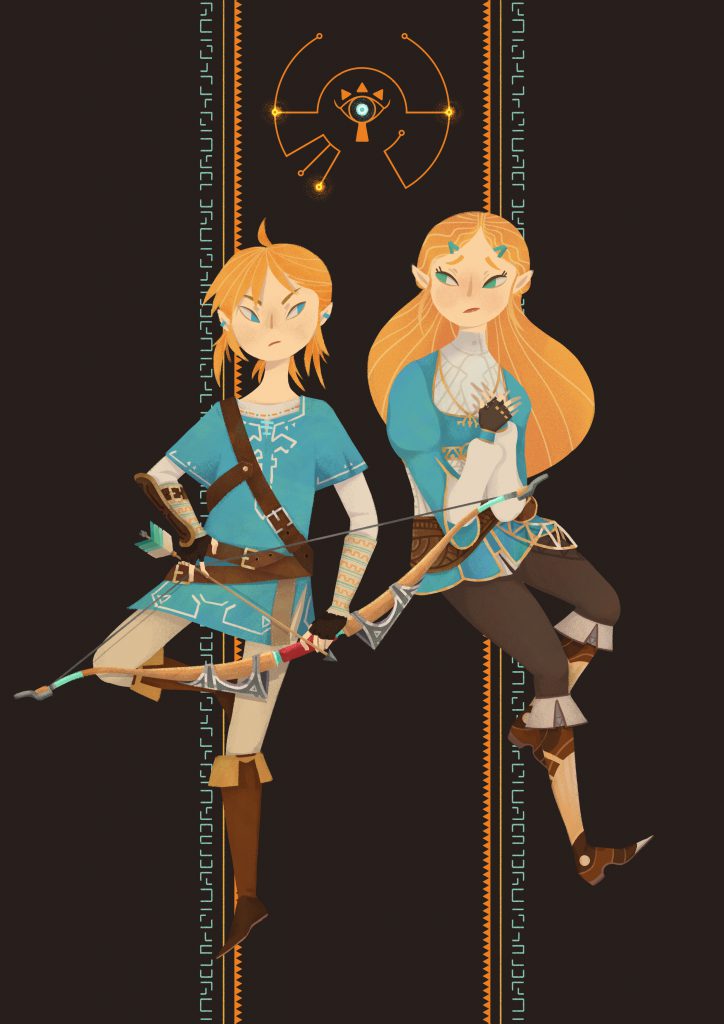 Did you go to an art school? How important do you think they are?
Yes, I studied at an art high school and I attended a fine art university for five years (I graduated in web and graphic design).
From my perspective, schools can give you the base and the technique; they can teach you the fundamentals and the history of the medium you choose to use to express yourself. They are important as it's important to practice and the individuality of the artist.
So: yes, schools are important, but without practice, originality and even and a strong willpower they are pretty unuseful.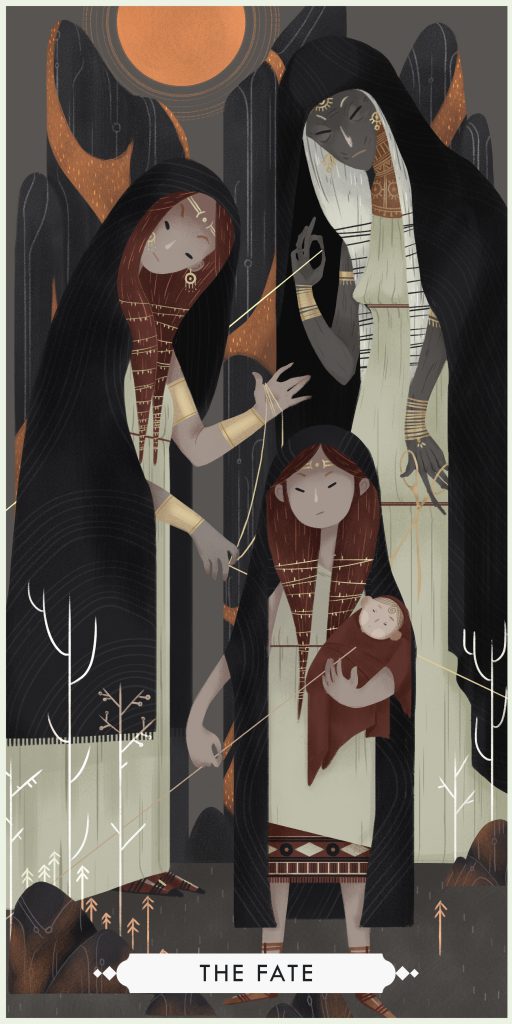 Do you think it's important for an artist to constantly improve their skills? If so, what are the sources you use the most? (platforms, books, websites, courses etc.)
The only way to improve skills is through practice and knowledge.
I tend to use illustration books and artbooks as sources but I don't really know any platform or website that could be useful to a beginner. There are plenty of tutorials out there anyway ( you can choose one of them, I suppose).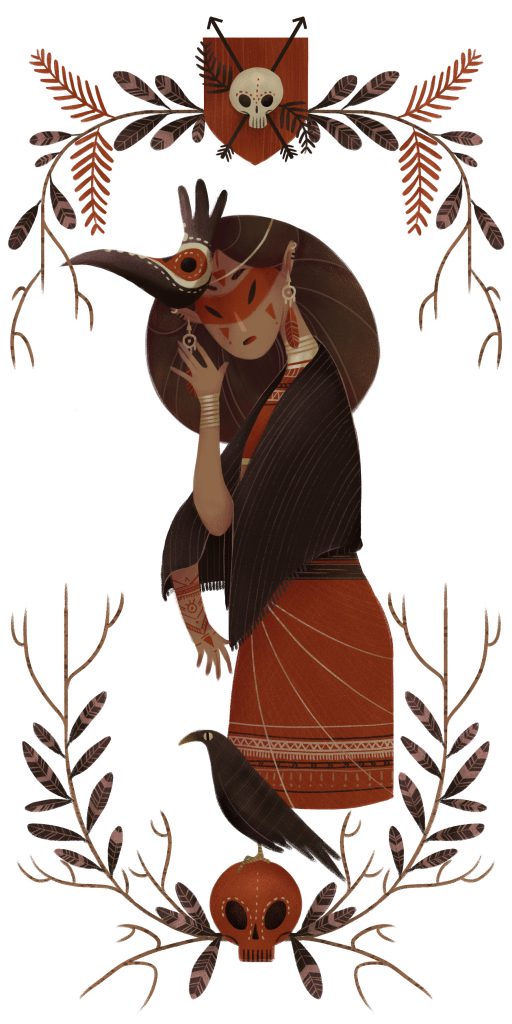 You have a very lovely and distinct style, Giada! How did you develop it?
I worked on it trying different styles and one day it came alive (more or less).
I took inspiration from Cartoon Saloon iconic style and Child of Light's visual design. I kept redoing my artworks till I was satisfied.
I found new artists who inspired me and I tried to incorporate their style into mine.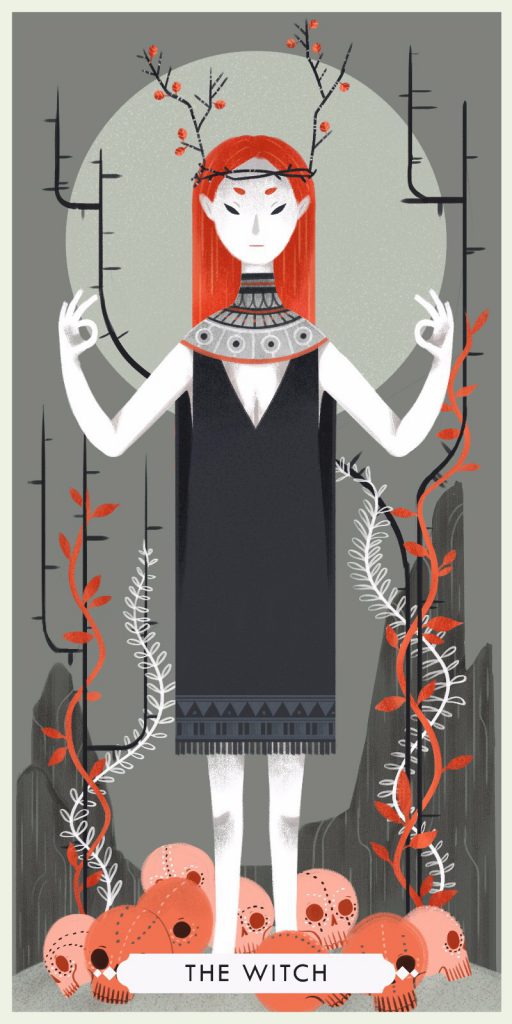 If you had to recommend one book to a beginner artist – what would it be? 🙂
Any artbooks of whatever movie, video games or cartoons you like.
They can be inspirational and usually, they teach you the creation process behind the subject they talk about (Disney artbooks are the best).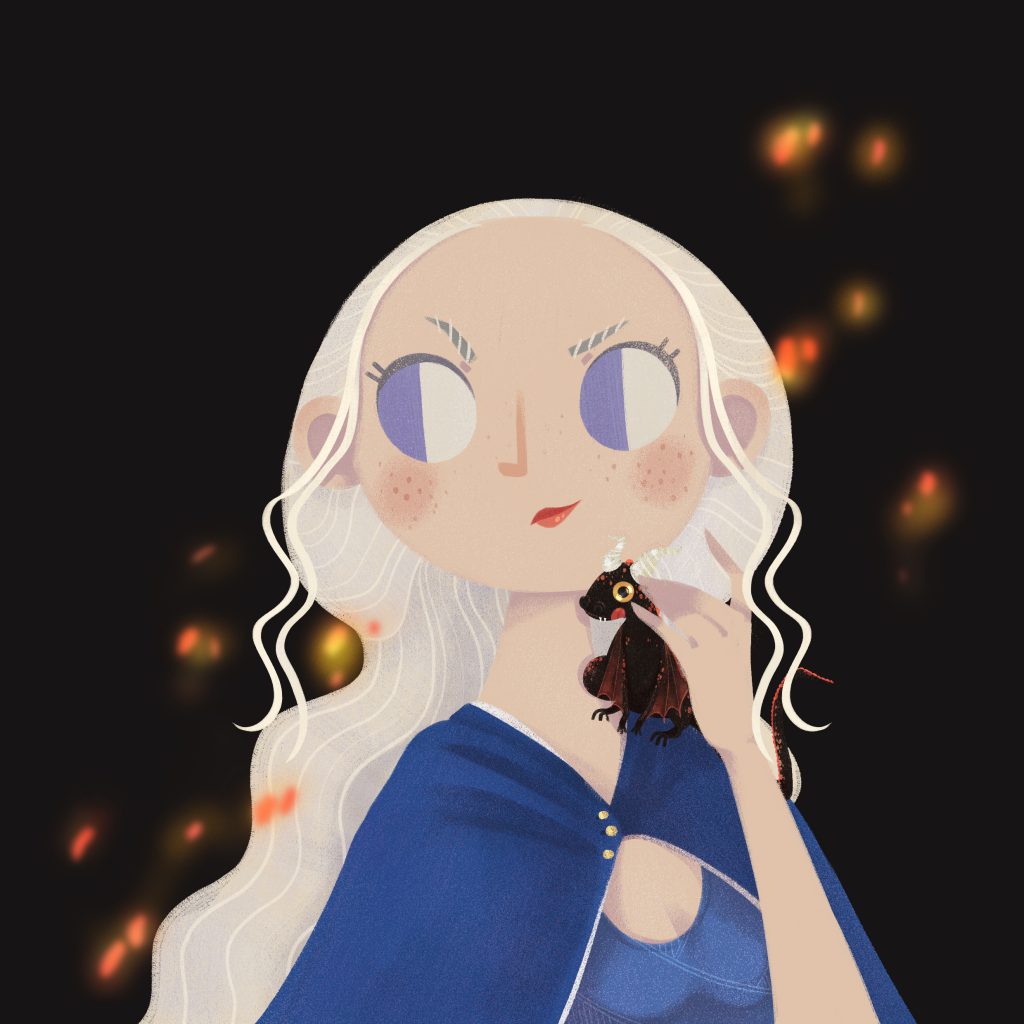 Who are your favorite artists? And what kind of influence do you think they had on your work?
There are many: most of them have a simple-like style which is impossible for me to imitate even if I try my best.
One of the artists I like the most is Amélie Flénchet (she collaborated with Tom Moore while designing the style for Song of the Sea). I also like Rebecca Green and Julia Sarda, of course!
Marco Guadalupi is the Italian artist I look at the most. I love the art style of Over the Garden Wall and Gravity Falls.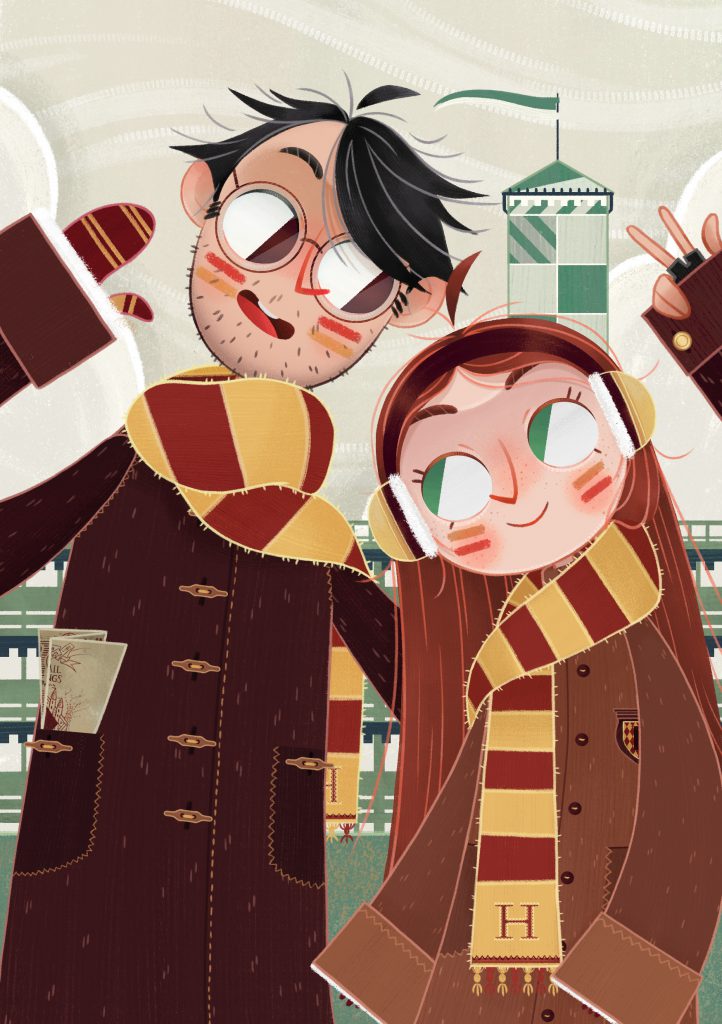 It was my pleasure interviewing you, Giada! I just have one last question for you – What tip or advice you would like to give to a beginner artist?
Keep practice and never give up, and if you're going to pursue an artistic job, keep in mind that it's not an easy road to cross.
Call To Action
Did you enjoy this interview as much as I did?
I love that Giada, after a long break from drawing decided to keep going and fulfill her dream of becoming an artist! It is NEVER too late!
And so you can also learn how to become a professional artist with the right tools in hand!
One of the sources used by many artists is Skillshare! And even though it's a paid platform, you can follow my link to grab your first two months for free. 
Because everyone has the right to learn!
OTHER HELPFUL RESOURCES:
Proko – is a website full of tutorials you can choose from!
Figure Drawing Books!

I have a list of Top 14 Figure Drawing Books, that will help you understand human anatomy forms better.

CreativeLive – A platform with 1,500+ creative classes in all artsy fields!

I recommend the first class to take on "Drawing and Illustration" topic – "Color Fundamentals"

PluralSight – a learning platform where they offer you a FREE trial! Which is how you can start learning awesome content for free right away.

They offer courses in these fields: Software Development, IT Ops, Creative Professional, Data Professional, Architecture & Construction, Manufacturing & Design, Business Professional, Information & Cyber Security;
One course's average is about 20 hours!
Becoming a master at art takes time, practice and guidance. And if you don't start today – tomorrow you will wish you started yesterday!
Also, comment down below what's your favorite art piece by Giada Gatti ?
Don't forget to subscribe to our email list and follow us on social media:
Facebook, Twitter, Pinterest, Instagram.
And, don't forget to check out these other amazing inspirational interviews!
* " Freelance Illustrator And College Instructor Samantha Mash (Interview #21) "
* " French Digital and Traditional Artist Ladislas Chachignot (Interview #20) "
* " Illustration Student in New York Xiao Hua Yang (Interview #19) "
* " Illustrator and Storyteller Anja Sušanj (Interview #18) "
* " Game Artist and Illustrator Moutaz Maudy (Interview #17) "