Have you ever wondered what animals would say to you if they could talk? I know I did!
That's how I came about this short artwork series by Egle Plytnikaite, and it totally gave me goosebumps!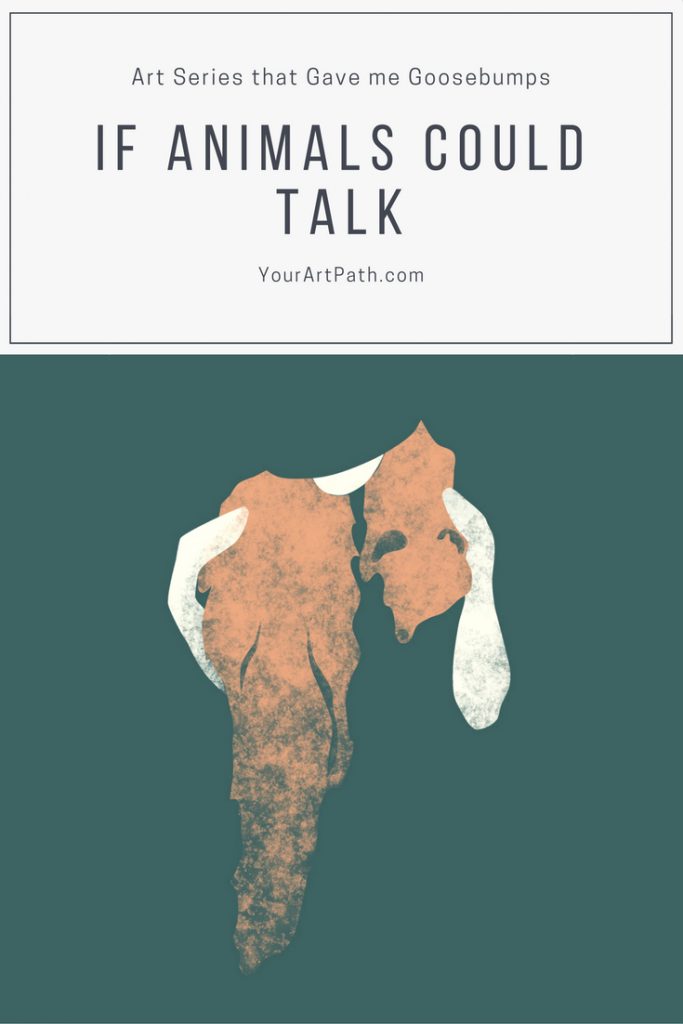 Eglė Plytnikaitė is a freelance illustrator based in Vilnius, Lithuania. She has worked on a number of social and editorial projects with her clever and colorful style. Her goal as an illustrator is to create works that catch your eye and make you think before scrolling down.
You can find out more about the artist on her website, and read our interview with her here.
She definitely made me think… What about you?
If Foxes Could Talk
" I know that my fur is perfectly soft and warm, but so you know that I was skinned alive so that you could have this fur? If you are dying out in the cold and my fur is the only way for you to survive – then maybe I could understand you, but is this true? "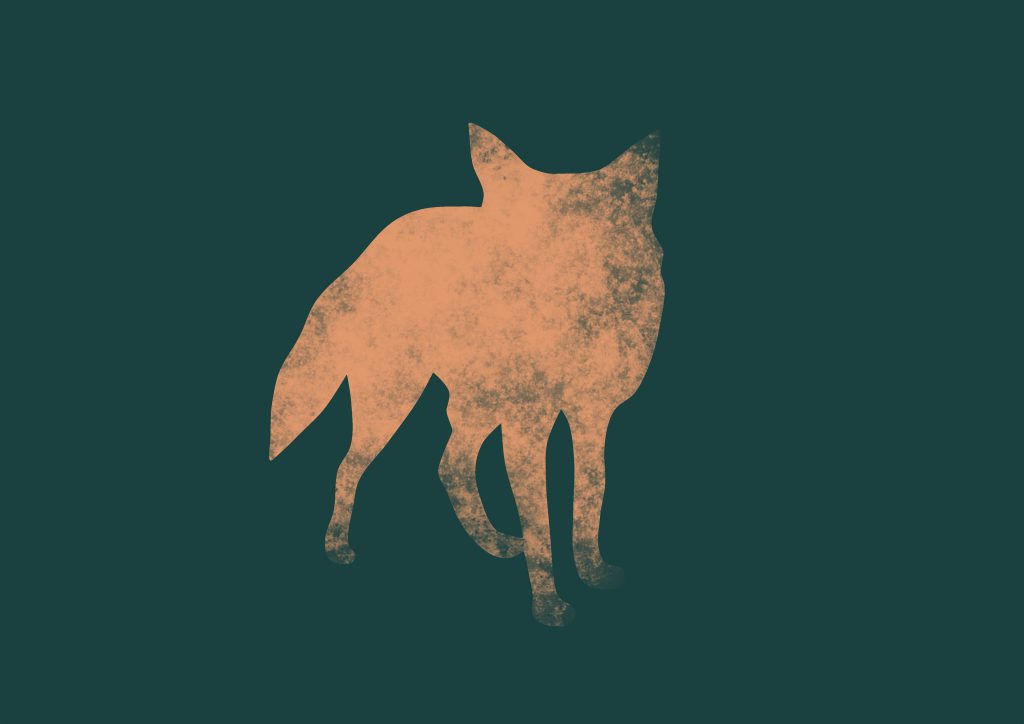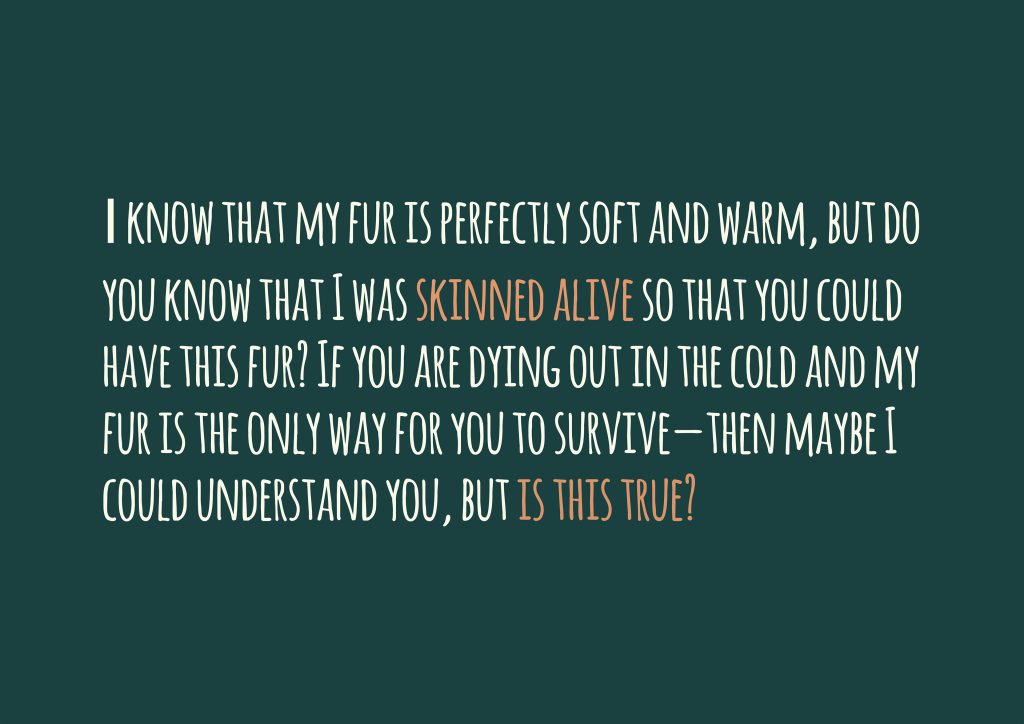 If Pigs Could Talk
" I believe that I'm very tasty, but did you know that I had to suffer and die for you? If you are starving and I'm the only food you can get – then maybe I can understand you, but is this true? "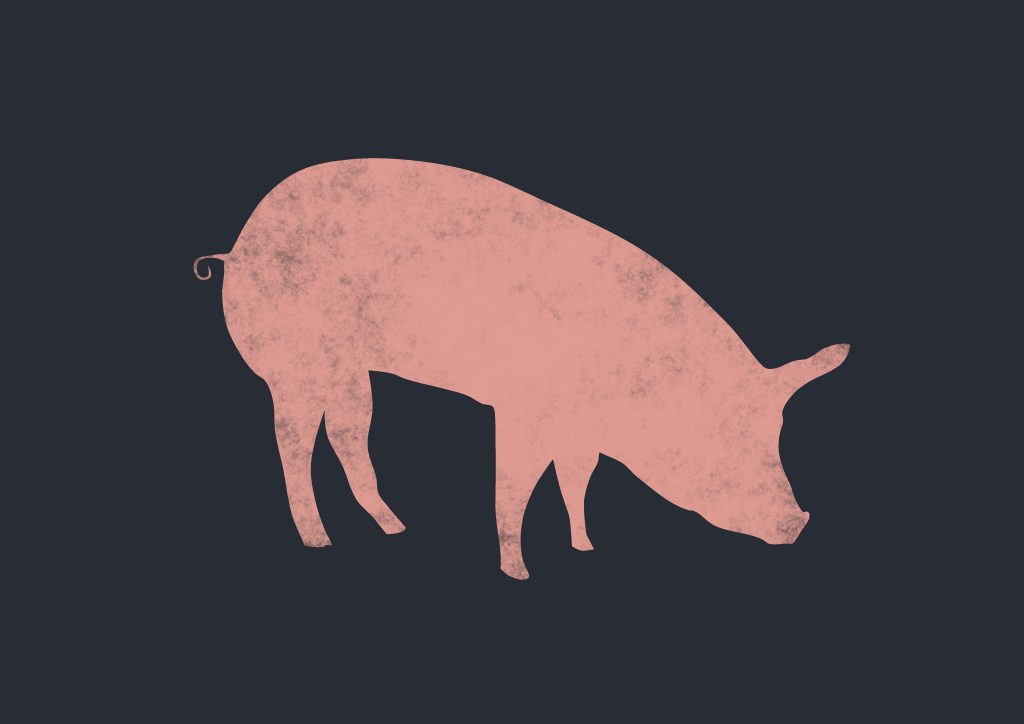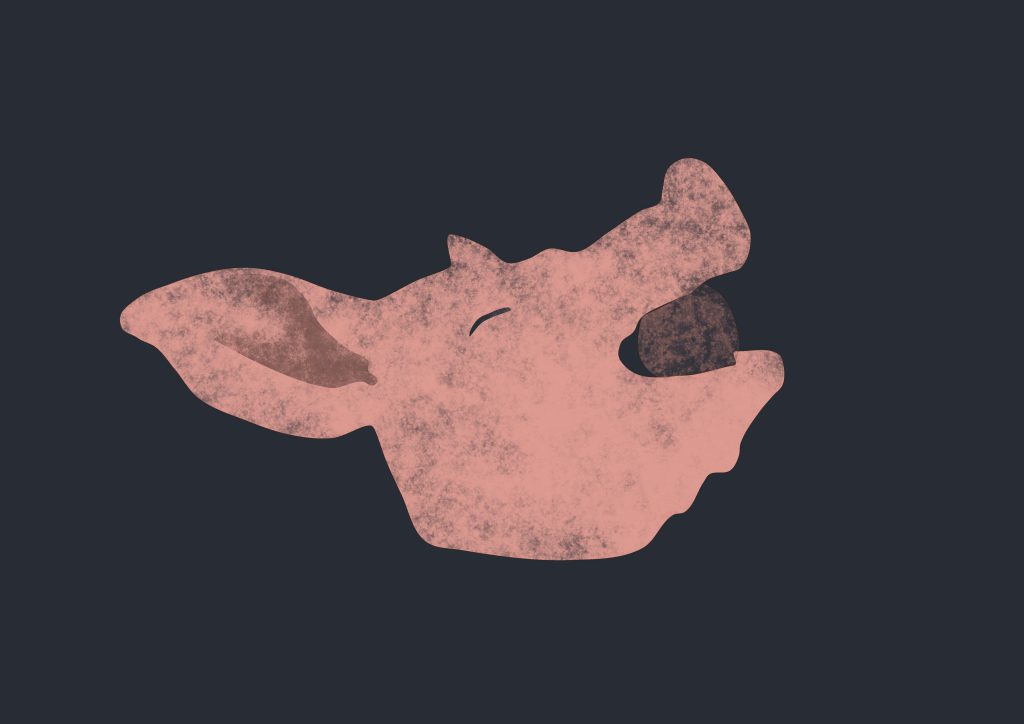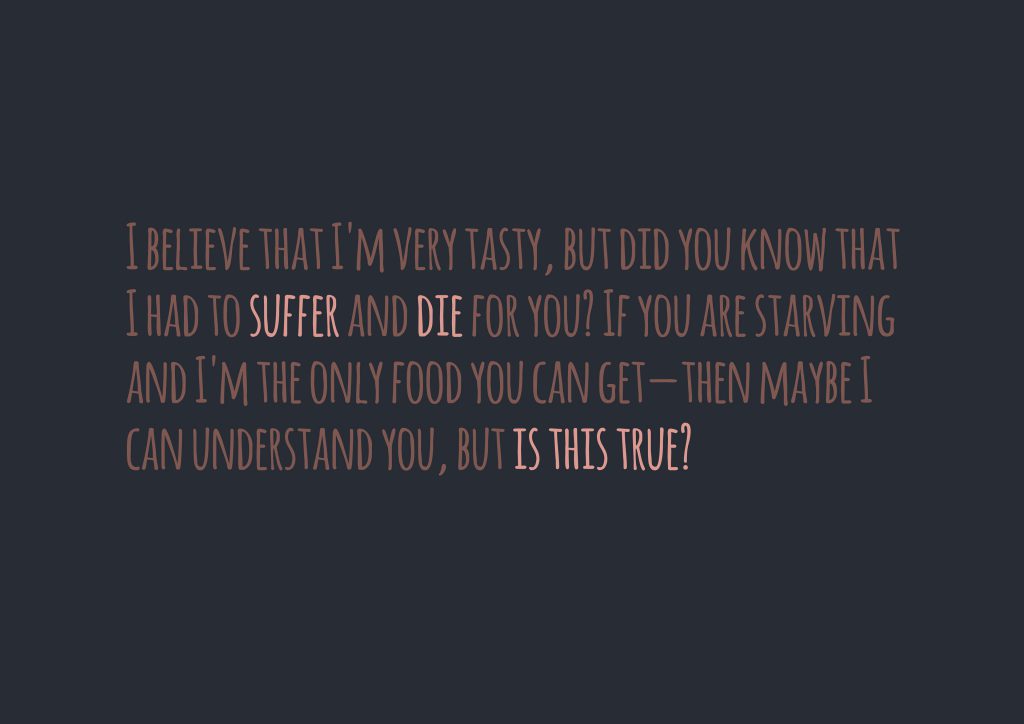 If Elephants Could Talk
" Oh, I know how funny I look while jumping on a ball and I believe that your kids love this trick, but have you told them that I was beaten, tortured and starved to make me do this? If your kids are terribly ill and there is no other way to make them happy – then maybe I can understand you, but is this true? "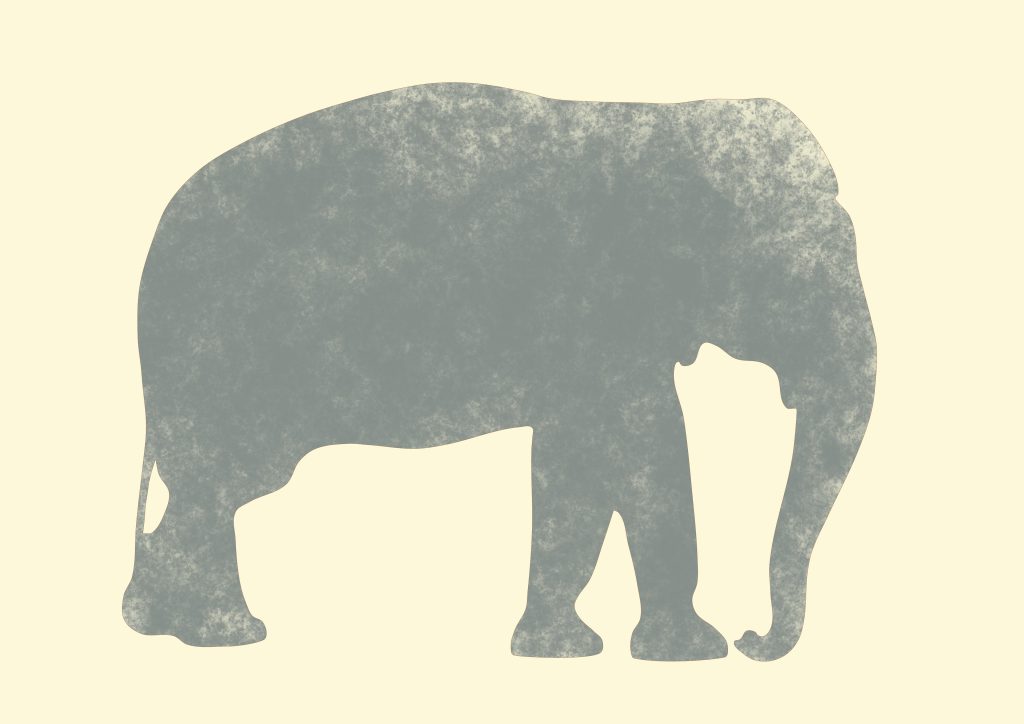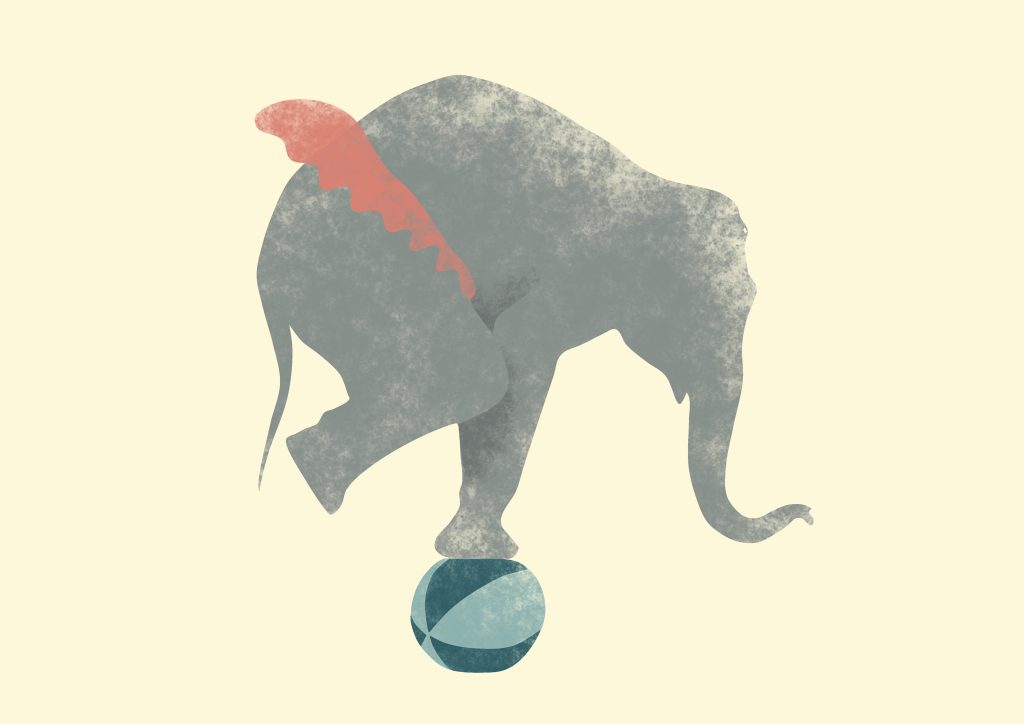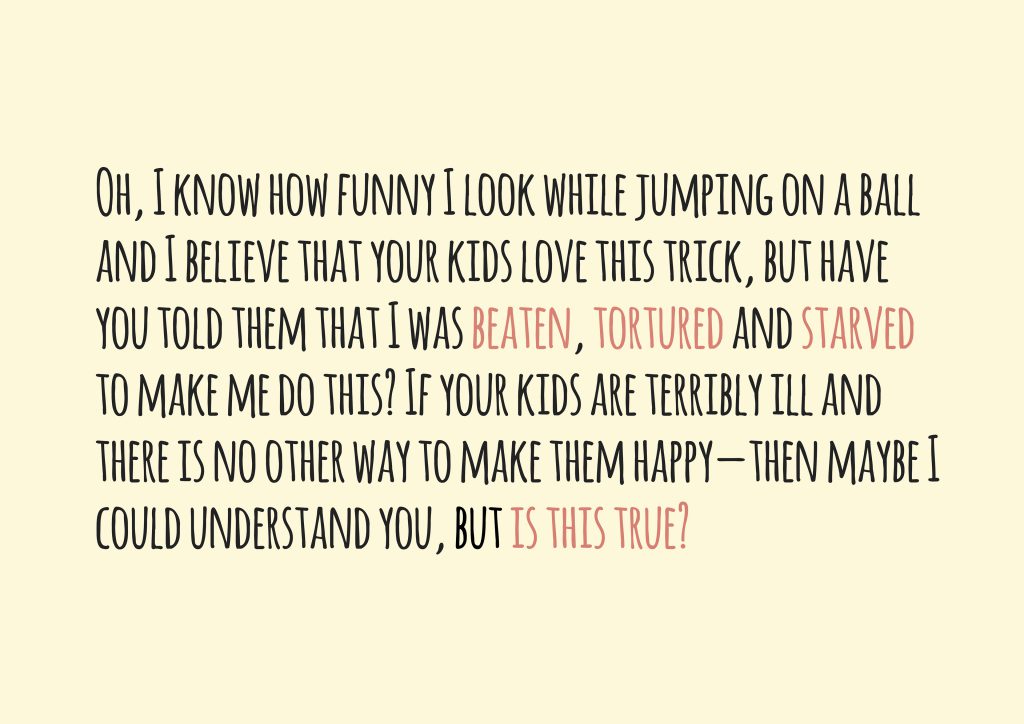 What did you guys think? Let me know in the comments below!
Don't miss out on our upcoming posts by connecting with us on social media: Facebook, Twitter, Pinterest and of course our email list!
Also, check out these awesome art tutorials:
"How To Art – 7 Beginner Steps to Improve Your Drawings"
"Figure Drawing Lessons (3 Steps) – The Secret Course"
"Step-by-Step How to Draw People (stylized)"
"How To Draw Portraits Step by Step"
"Top 13 Oil Painting Supplies List"
Stay Inspired!
-Your Art Bud 😉