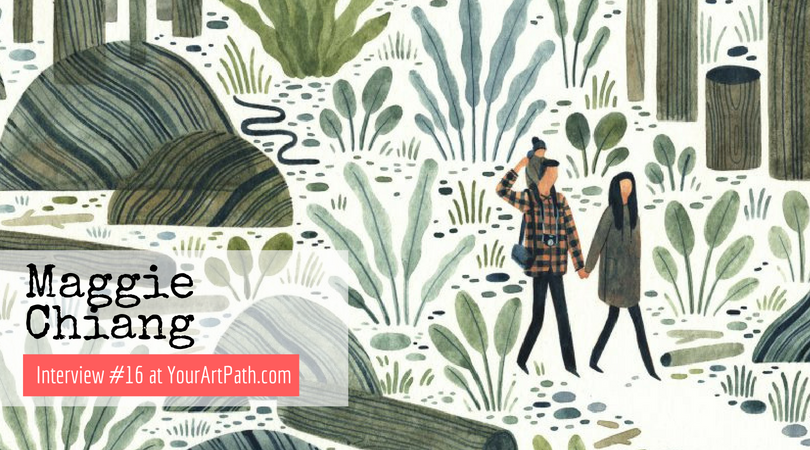 Welcome back to our interview series with artists!
Today we have a very talented contemporary illustrator Maggie Chiang joining us!
Maggie Chiang is a Taiwanese American full-time artist and part-time dreamer. Inspired by both places real and fictitious Maggie's illustrations evoke a longing for adventure and the pursuit of the unknown, exploring impossible landscapes and places unseen.

A central theme of her art is the relationship between humanity and nature, oftentimes the underlying thread that ties together her work and establishes her individual artistic voice.

Clients include The New York Times, Washington Post, John Hopkins, Buzzfeed, and others.
(Source: http://www.hellomaggiec.com/about/ )
Anna: 

We are so glad you are here with us today! Tell us a little bit about yourself.
Maggie: Hi, thanks for having me! I am a Taiwanese-American illustrator, born and raised in Los Angeles. I currently working full-time at a motion graphic studio in Downtown Los Angeles, but before that I was freelancing from home. I freelance on the side, and during my free time I enjoy painting or playing videos games.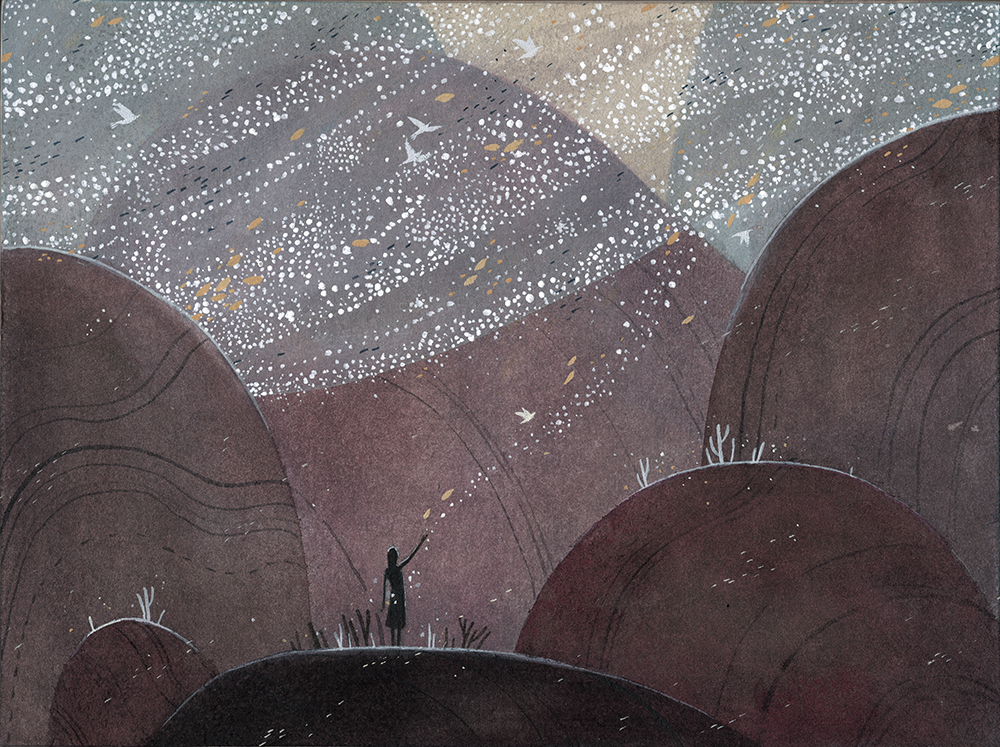 A: Have you studied at an art college/university? How important do you think they are?
M: Yes! I graduated from Art Center College of Design in Spring 2016. Studying at an art college was really important to me, even though I didn't realize it at the time. I later on realized how school helped me push myself and have the motivation to keep making art, and it also taught me a lot of discipline.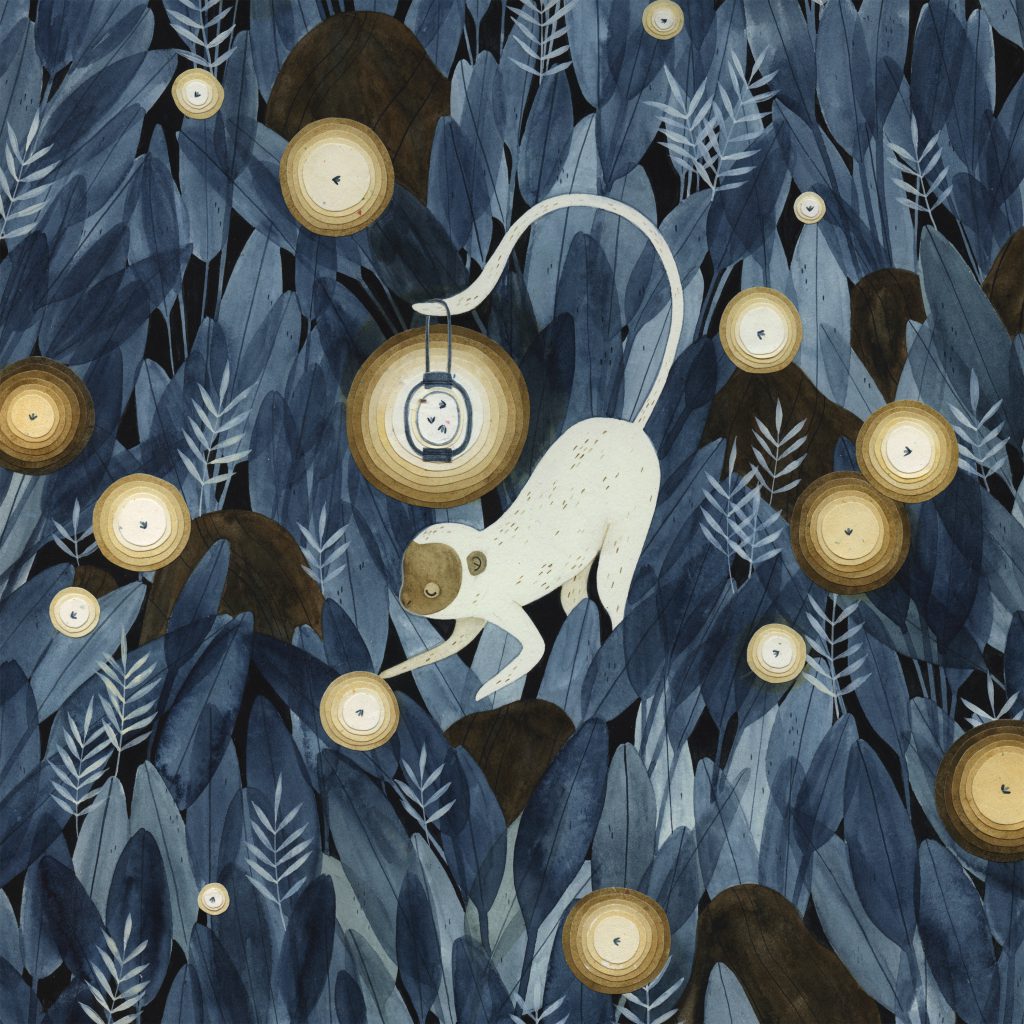 A: Who are your biggest inspirations?
M: Off the top of my head, some of my favorite artists are James Jean, Dadu Shin, and Carson Ellis.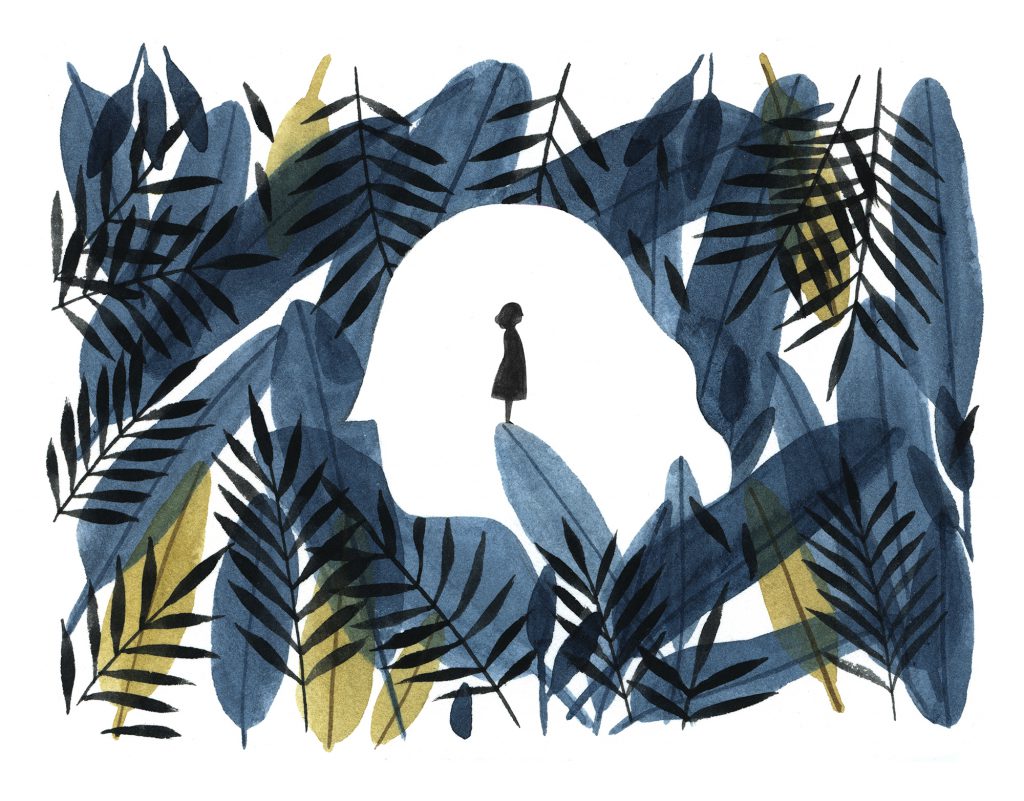 A: I love the colors in your illustrations! Where do you grab the inspiration for them? How do you make these color decisions?
M: I've always loved subtle and desaturated colors. I think throughout my work, I am constantly in search for the perfect shade of blues and colors that would compliment it. In a way, my color choices are led by my experimentation by mixing what I have in my art box, and seeing what works together and what doesn't.  
A: What do you find to be the hardest part of being an artist of the 21st century? What about the best thing?
M: I think the hardest and best thing about being an artist in this time has been the use of social media. I love that I am able to put my work out there for people to enjoy and see, and that it's easily accessible. But it's also the accessibility and social aspect that can become difficult when sharing your work online, and have it not affect the work you want to create.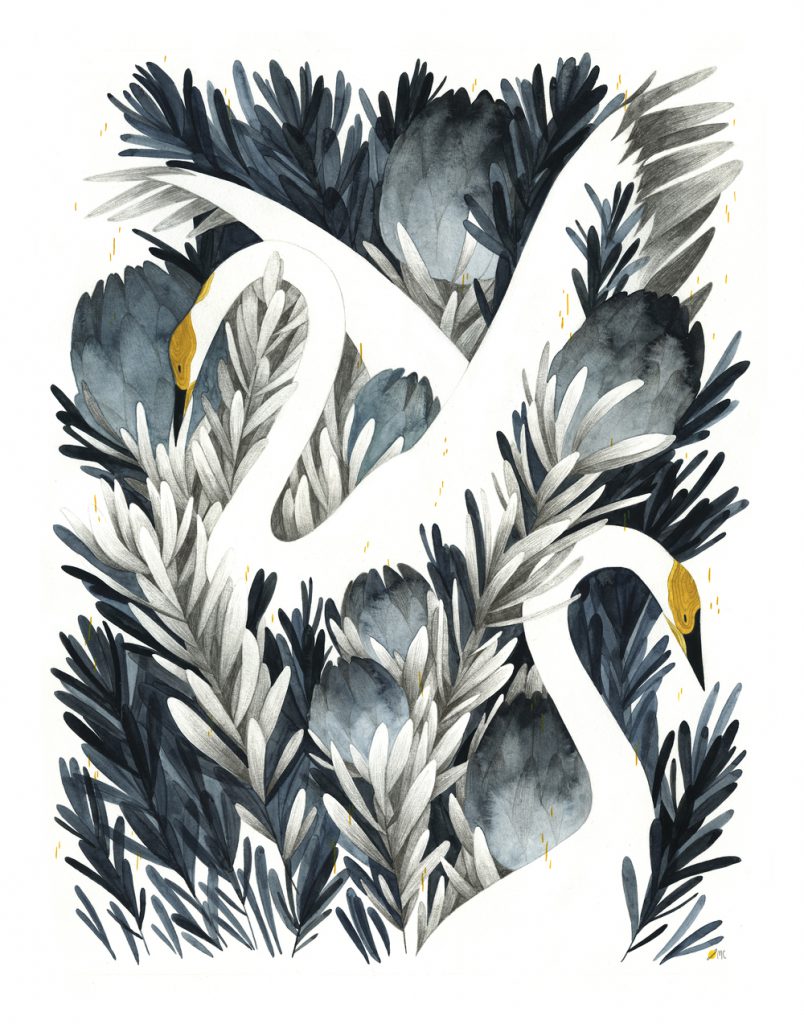 [optin-cat id=2063]
A: What's the process you usually go through when creating a new art piece?
M: Sometimes if I have the urge to paint I'll go straight to paper and see what happens, and let intuition drive the piece. But recently, I don't have a lot of time while being full-time. So I've been drawing more in my sketchbook, starting with little thumbnail sketches and work out the illustration/idea that I have in mind.
Once I feel that the sketch is in a good place, I'll start drawing it out on a larger sheet of paper and paint the piece. While painting I'll start with what I have worked out from the sketch, and add more details as I go along. A lot of times I'm trying to figure out what I want to push back and pull forward to bring the focus in my paintings.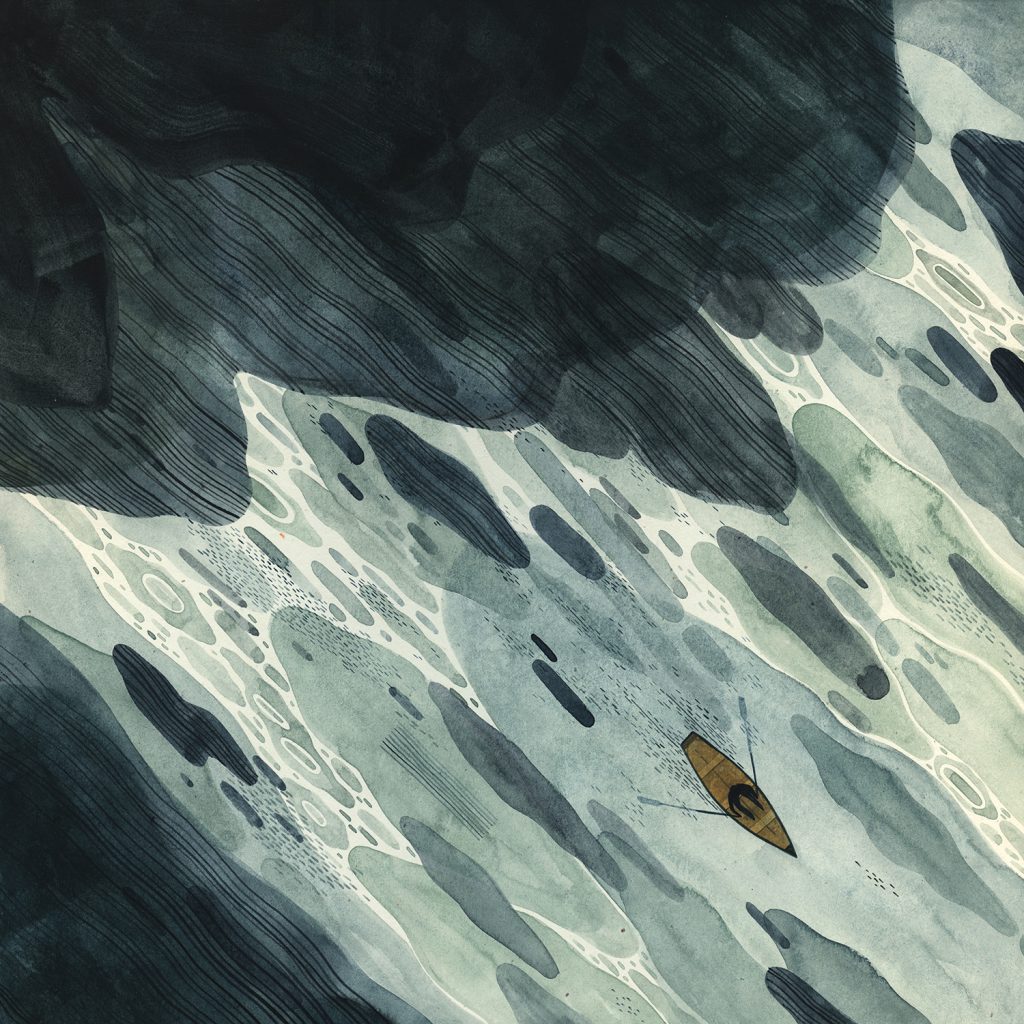 A: What tip would you give to people who want to promote their art and sell it?
M: Work hard, share your work and keep making new work!
A: What is your biggest Art Goal you are working towards?
M: That's a tough question that I've been asking myself for a long time now. I still don't have an answer, but I think in the future when I grow old, I'd like to be a fine artist and get to paint all the time.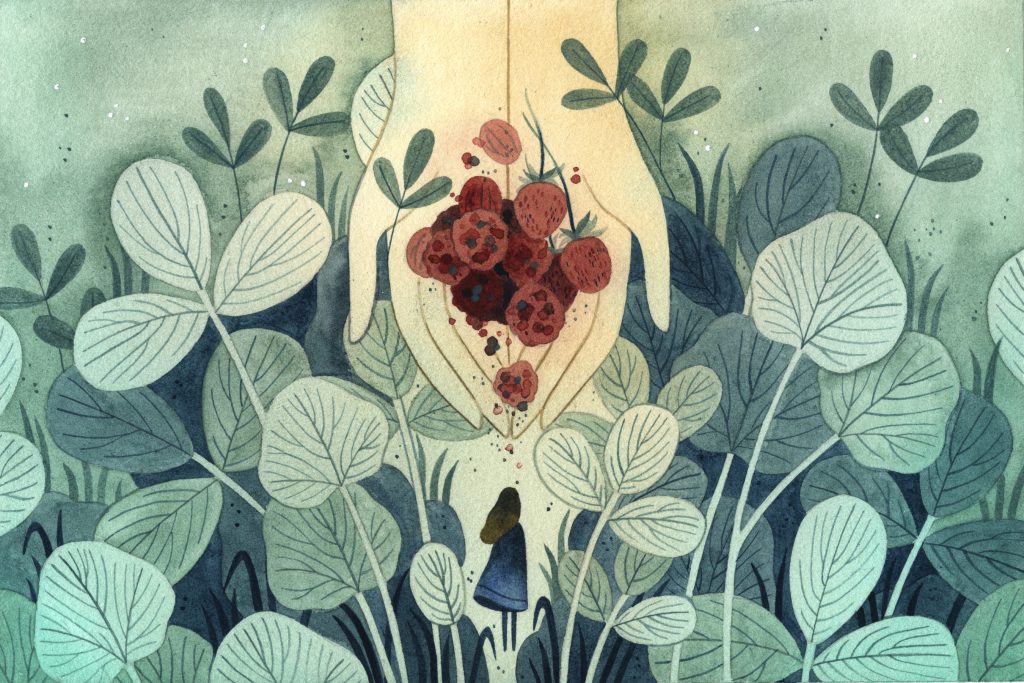 A: What is the one book you would recommend to read for every artist?
M: I'd highly recommend Jillian Tamaki's books, they are so beautifully illustrated and so inspirational. I always want to draw after reading a few pages. My favorites are 'This one Summer', and for a fun read I'd recommend 'SuperMutant Magic Academy.'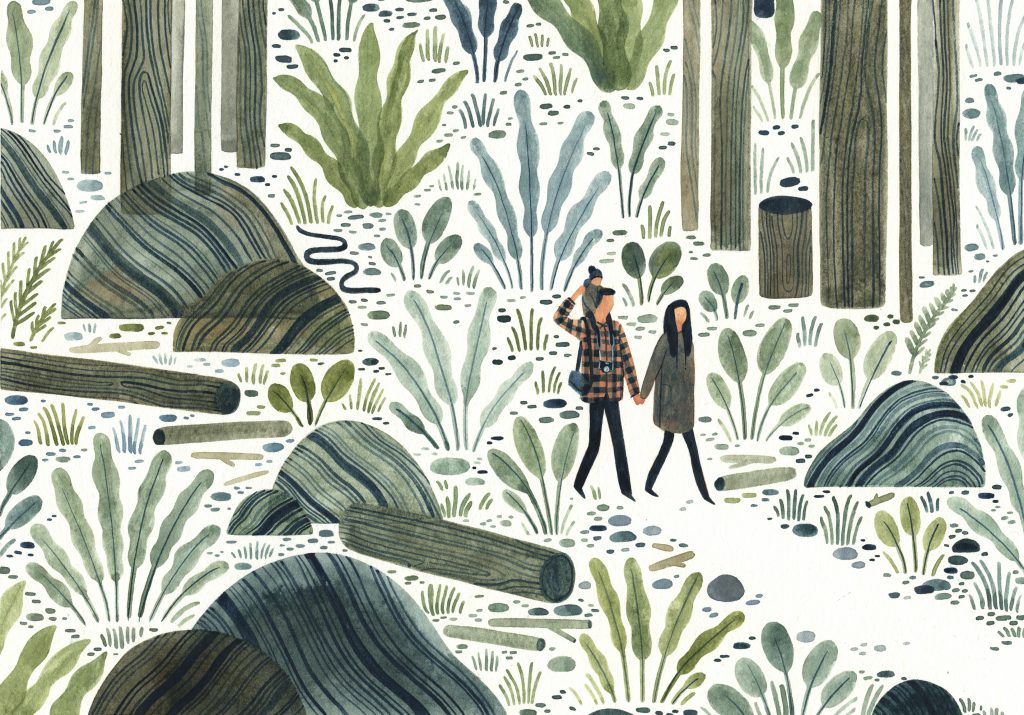 A: It was a pleasure having you! Do you have any tips or ideas you would like to share with our readers?
M: Thank you, it was my pleasure!
I still have a lot to learn, but what I've learned so far is that art isn't easy, but it can be fulfilling ~ so keep pressing on!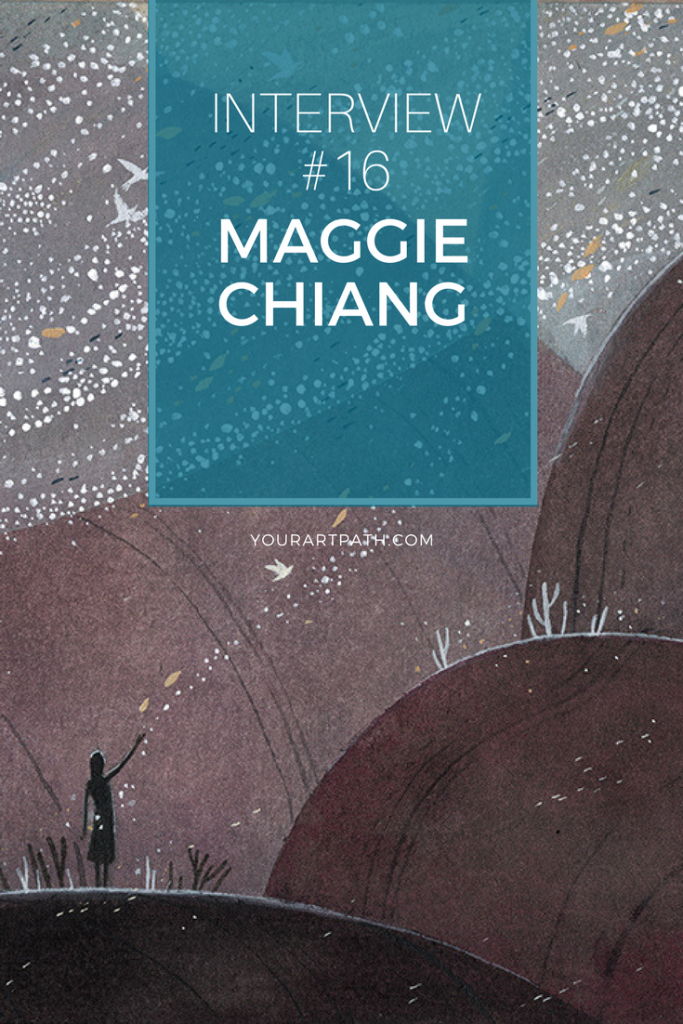 Did you guys enjoy the interview? Comment down below what's your favorite art piece by Maggie!
Don't forget to subscribe to our email list and follow us and Maggie on social media:
Facebook, Twitter, Pinterest, Instagram.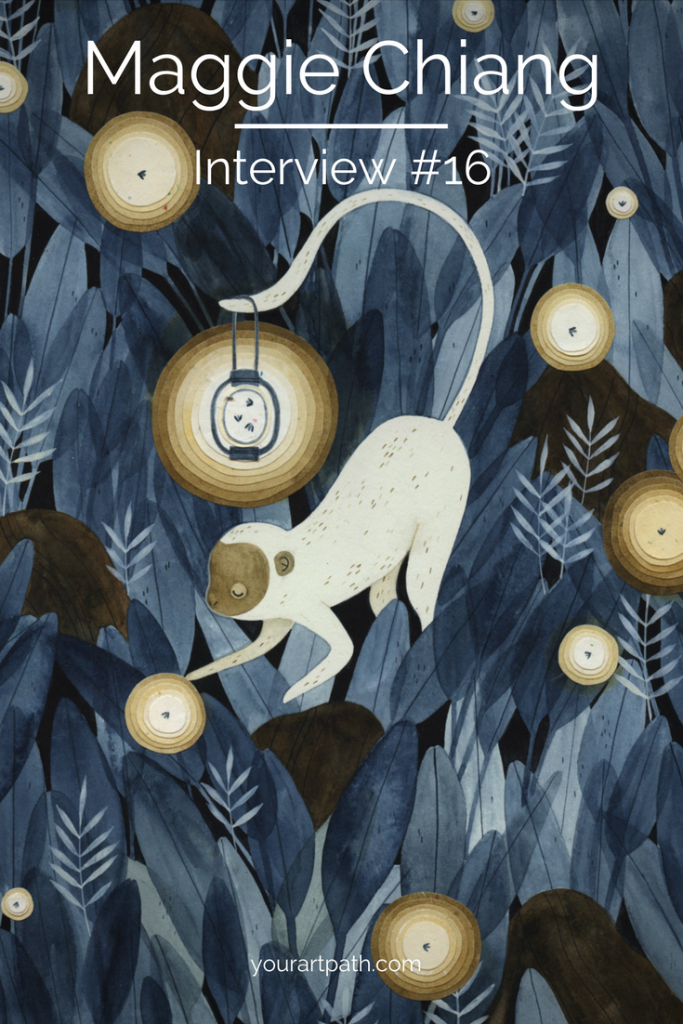 And, don't forget to check out these other amazing inspirational interviews!
* " Artist Interview #15 – Kenneth Anderson "
* " Artist Interview #14 – Martina Naldi " 
* " Artist Interview #13 – Egle Plytnikaite "
* " Artist Interview #12 – Cynthia Xing "
* " Artist Interview #11 – George Varodi "
* " Artist Interview #10 – Charringo "
* " Artist Interview #9 – Alex Dos Diaz "
* " Artist Interview #8 – Penko Gelev "
* " Artist Interview #7 – Featuring Zipcy "
* " Artist Interview #6 – Featuring QU Lan "
* " Artist Interview #5 – Featuring Christian Orrillo "
*  " Artist Interview #4 – Featuring Daria Golab "
*  " Artist Interview #3 – Featuring Agnieszka Nienartowicz "
*  " Artist Interview #2 – Featuring B. Blue "
* " Artist Interview #1 – Featuring Kevin Hong " 
Good luck on Your Art Path,
– Your Art Bud 😉