What are Stranger Things?
Before we get started with the Stranger Things Fan Art pieces, for those of you who are not familiar with the show, here is what it's all about:
Stranger Things is an American science fiction-horror TV Series created by The Duffer Brothers. The story is set in a fictional town of Hawkins, Indiana in 1980s. Series begins with a young boy disappearing while mysterious events roll into town. On the other hand, there appears a young girl with psychokinetic abilities calling herself Eleven. She and the missing boys' friend start looking for him and uncover a whole lot of mysterious, paranormal and secret things on their way.
Check out Stranger Things Trailer:
Stranger Things Main Characters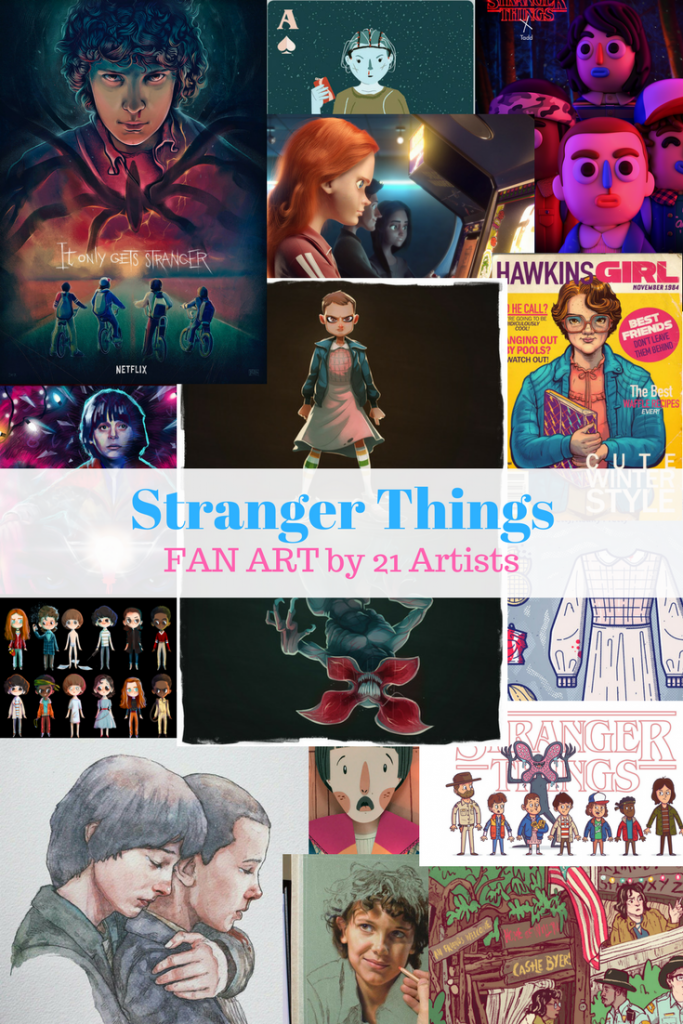 Group of Preteen Friends:
Mike Wheeler – The Leader of the group of friends.
Eleven – Young girl found by the group. Has psychokinetic abilities.
Dustin Henderson – Mike's classmate and close friends. Enthusiastic voice of reason.
Lucas Sinclair – Mike's childhood friend, neighbor and classmate.
Will Byers – The missing boy.
Max Mayfield – Transfer Student to Hawkins.
Teenagers:
Jonathan Byers – Will's brother. Joyce's oldest son. Classmate with Nancy and Steve. Loves photography.
Nancy Wheeler – Mike's older sister. Smart student with surviving skills.
Steve Harrington – has a crush on Nancy. Popular high school boy.
Billy Hargrove – Max's stepbrother and a bully.
Adults:
Joyce Byers – Will and Jonathan Mother. A divorced supermarket cashier.
Jim Hopper – Police Chief of Hawkins and main investigator of Will's disappearance.
(You can read more about all the characters on TVtropes.)
Stranger Things Fan Art
Gorgeous Stranger Things Fan Art From 21 Artists With Absolutely Different Styles!
(You can click on the artists' name to move straight to their piece! 🙂 )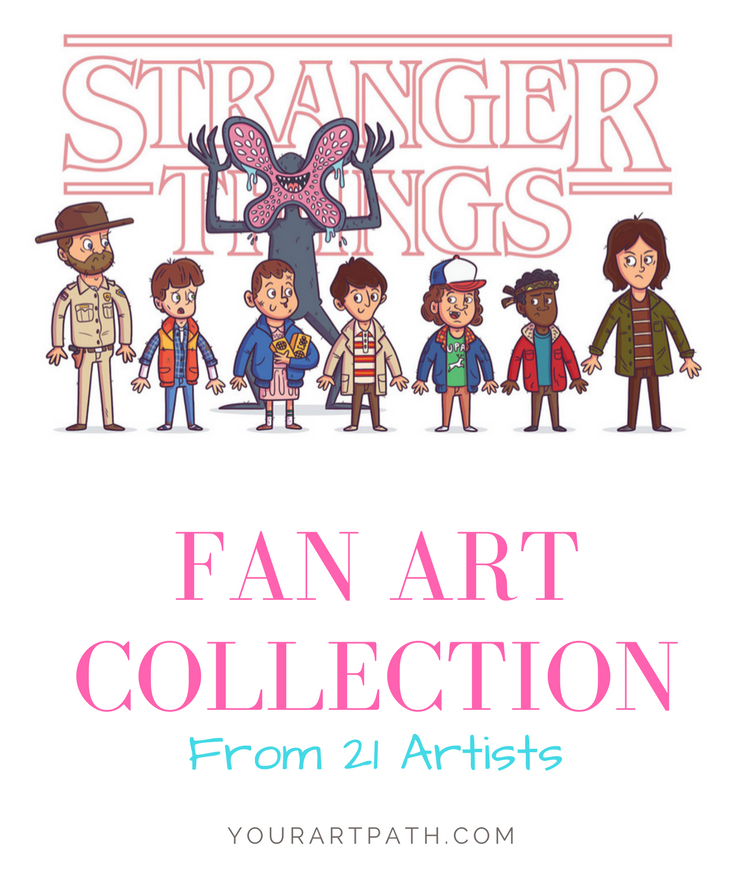 Ladislas Chachignot,
Tadeo Soriano,
Lyss Rachele Engel,
Enisaurus,
Marcelo R Souza,
Jotaká,
Rocky Roark,
Julia Bernhard,
Brenna Thummler,
Dave Collinson,
Akiko Iida,
Sarah Grace,
Anna Andreeva,
BØ.JAM,
Alex Donovan,
Lyn-Hui Ong,
Trishna Gaara,
Rachel Everett,
Dave Porter,
Maaya Kitsune,
Egor Golopolosov.
1. Ladislas Chachignot
is a French Illustrator and Designer. His artworks evolve between "Digital Painting" and "Vector Art". His artworks successfully focus on a variety of mixed colors, lines and details.
Here are his progress shots, initial sketch, final details and the look of a printed poster!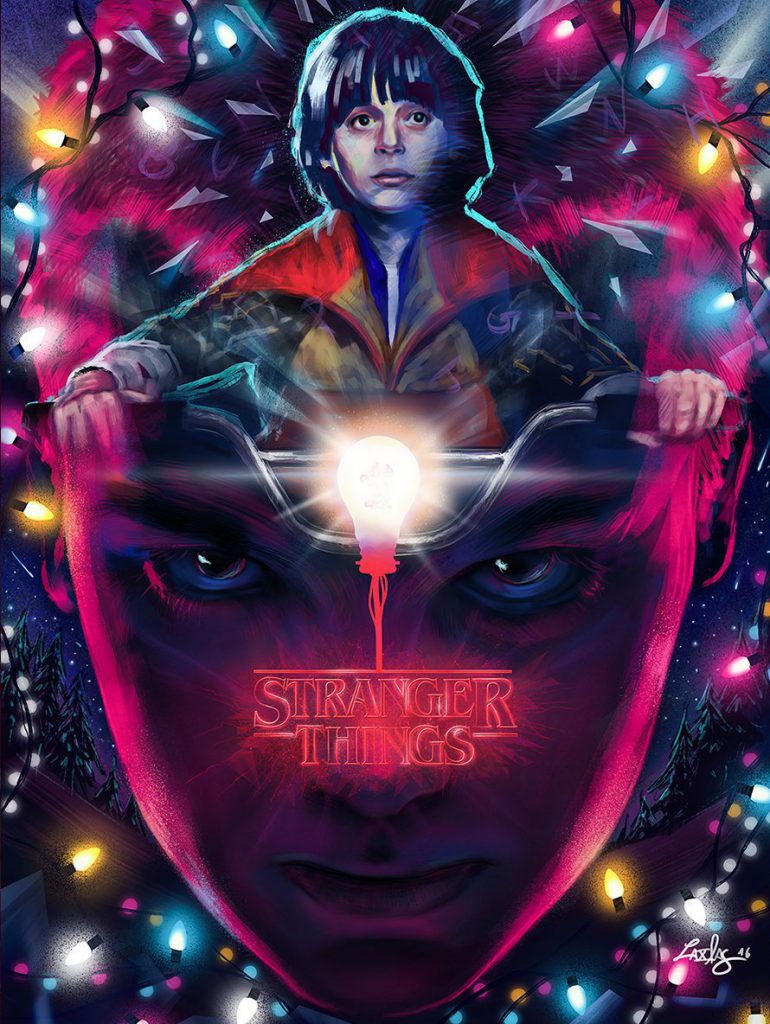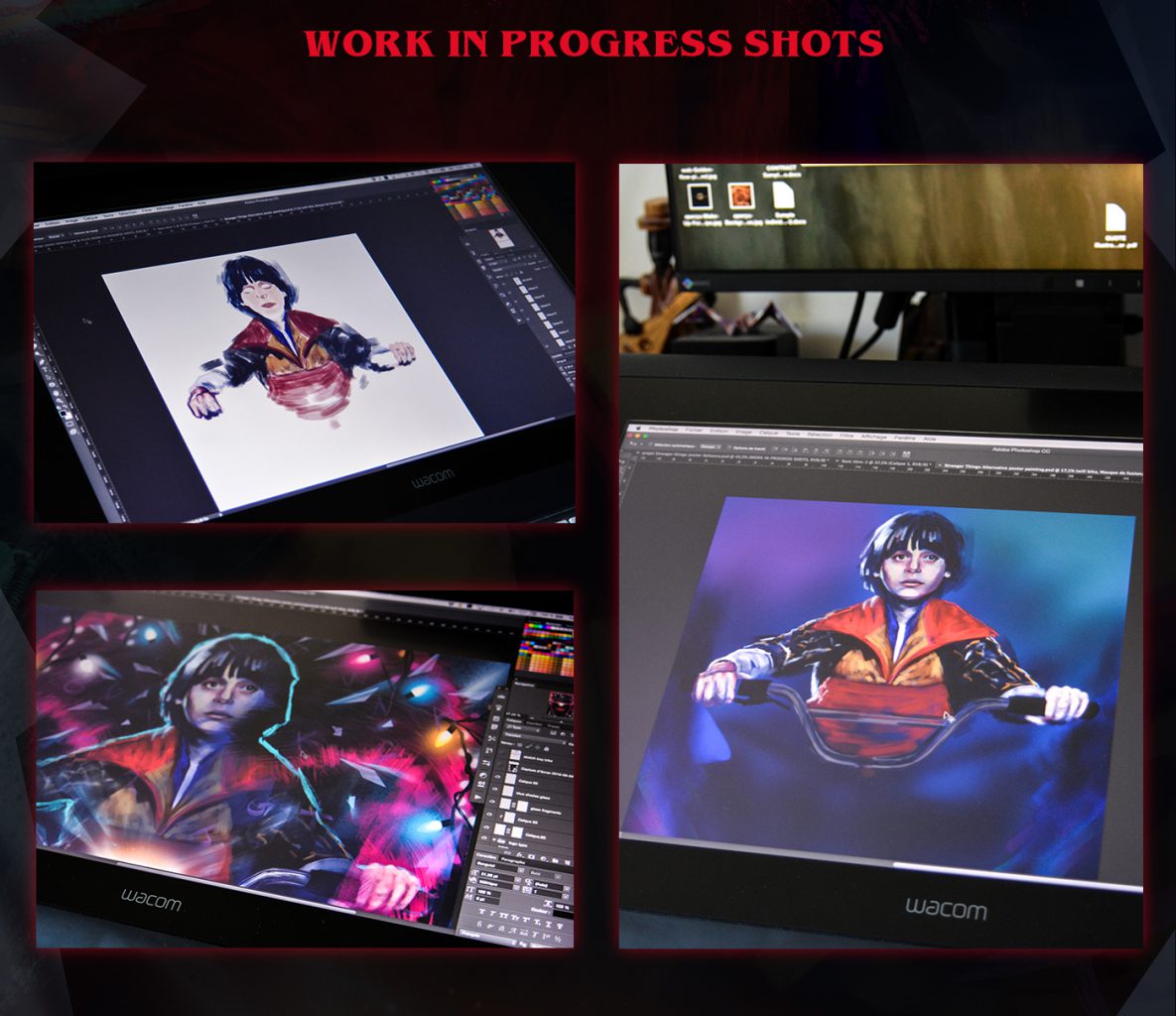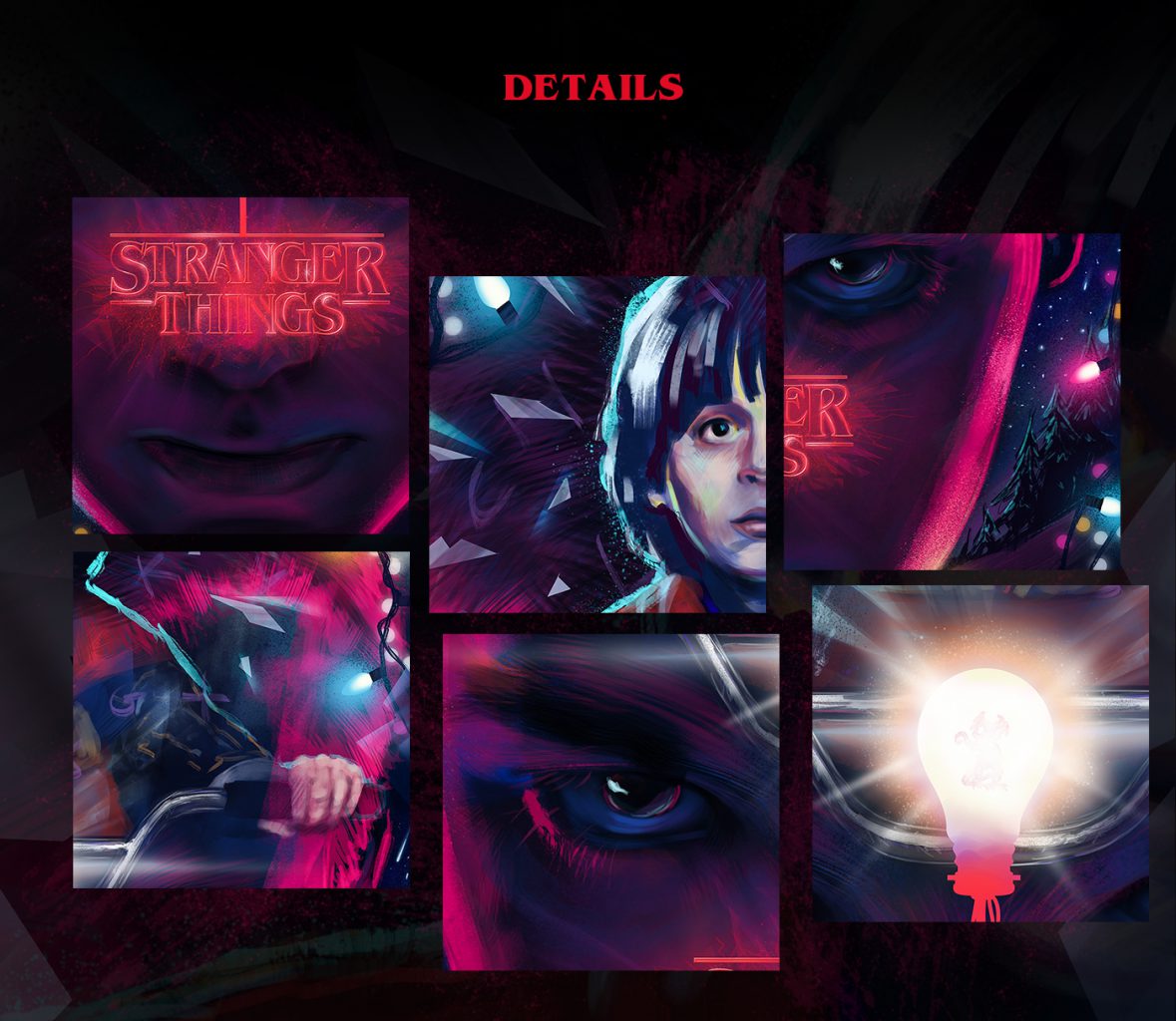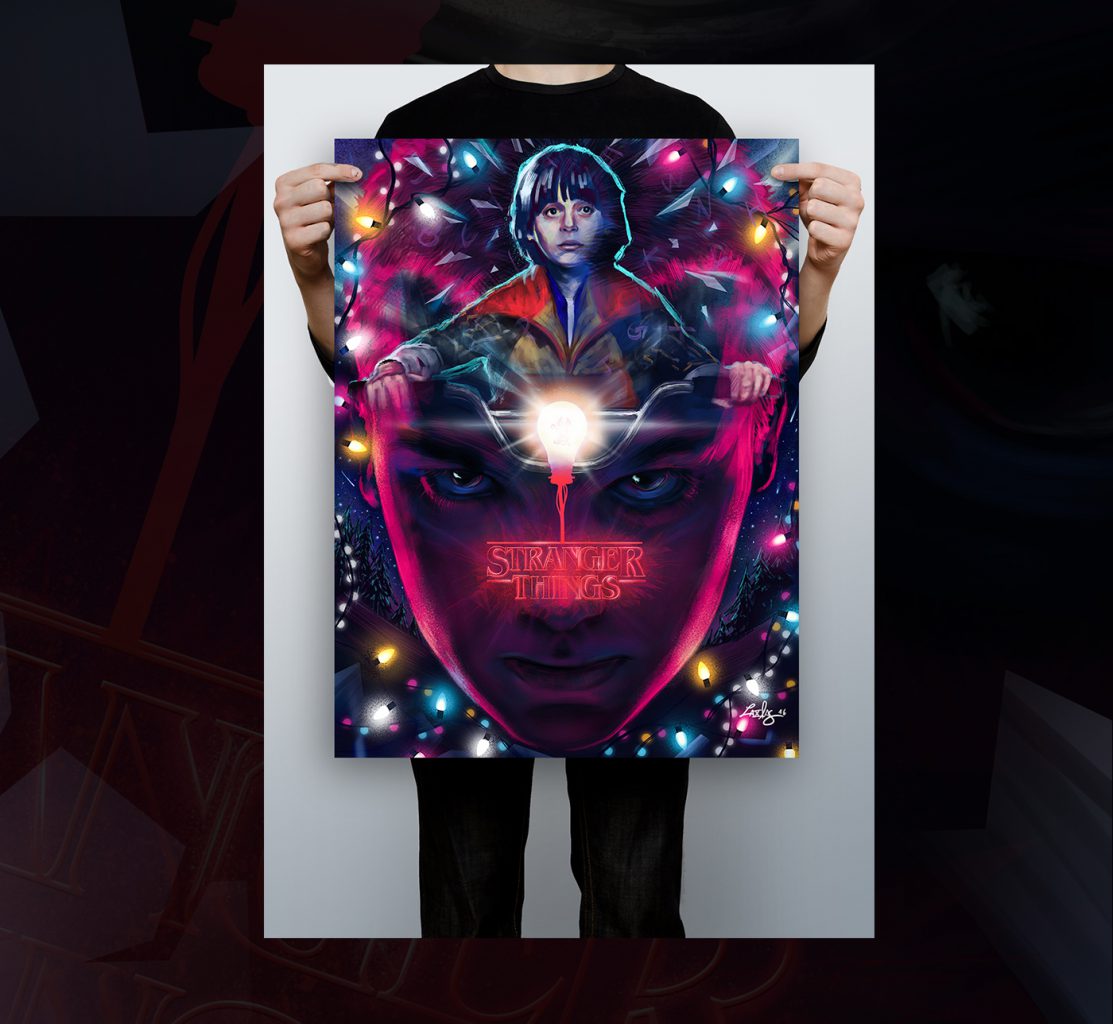 2. Tadeo Soriano
Tadeo Soriano is a Graphic Designer & 3D Illustrator from Lima, Peru. Programs he used for creating the pieces below are Adobe Photoshop, Adobe Illustrator and Maxon Cinema 4D.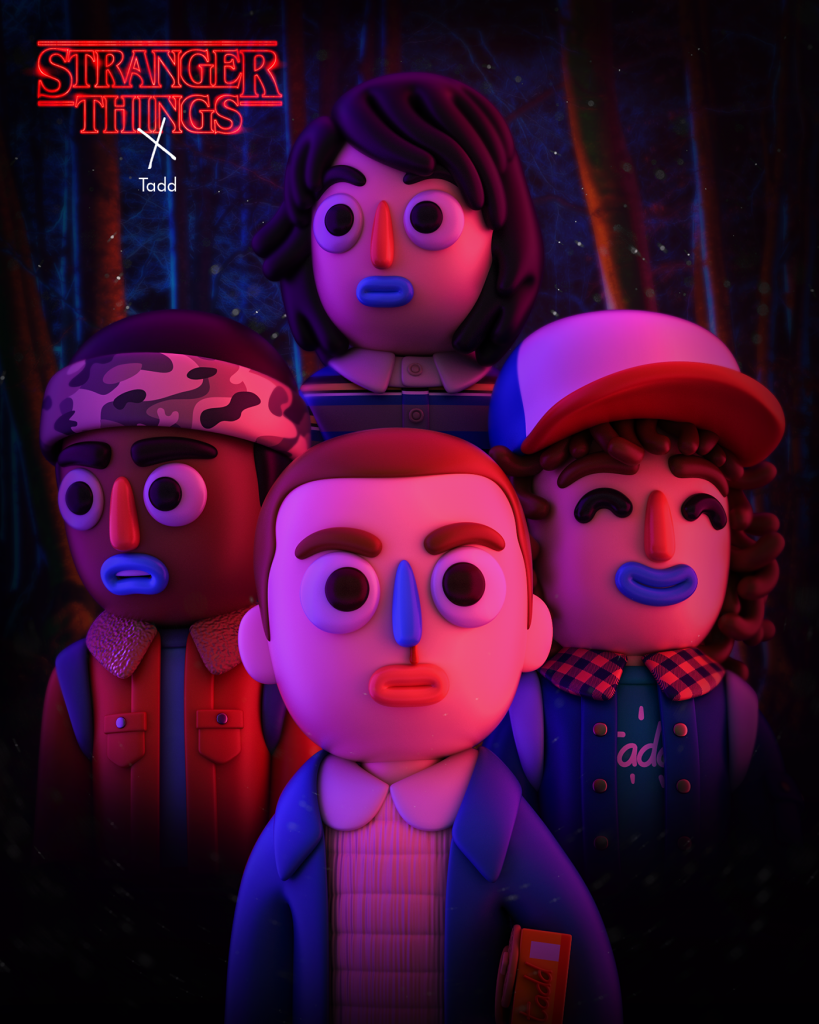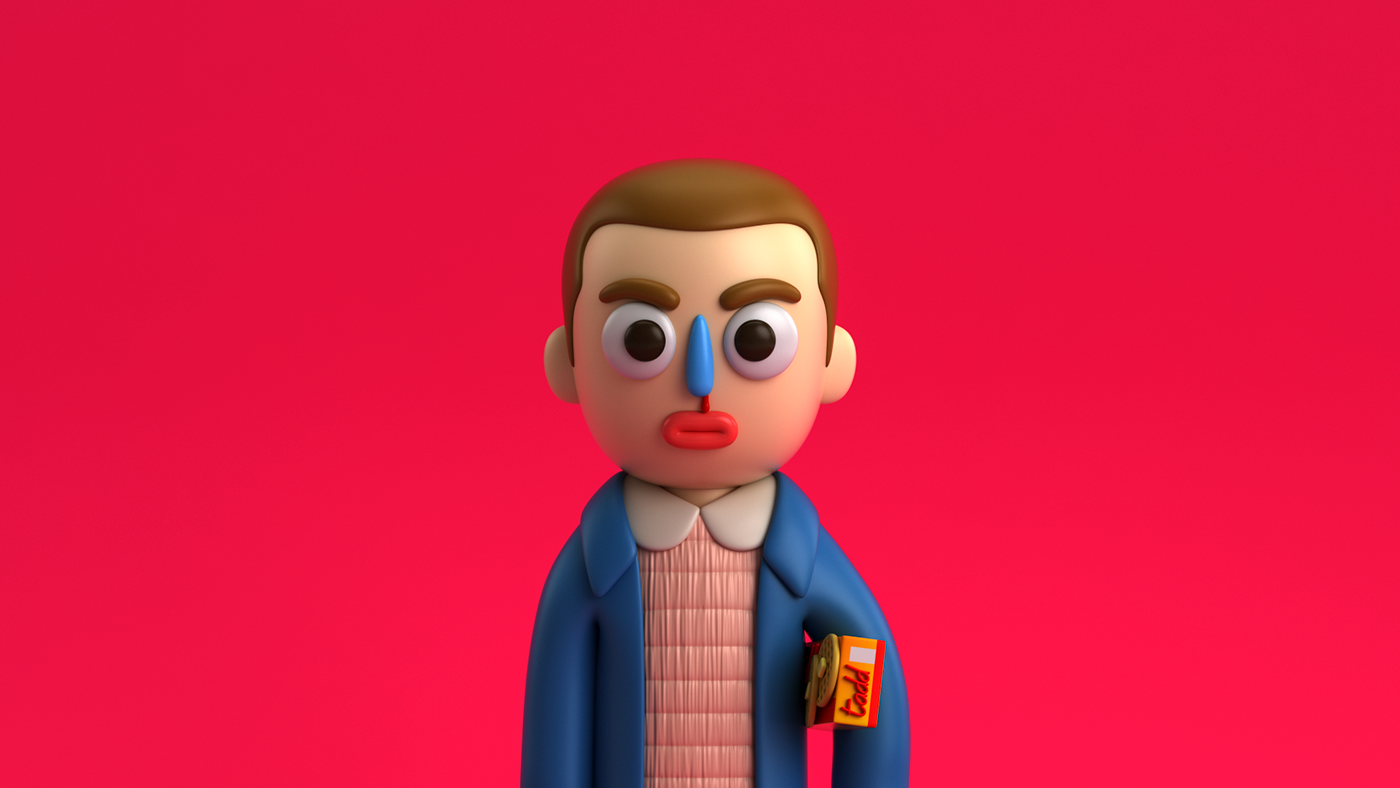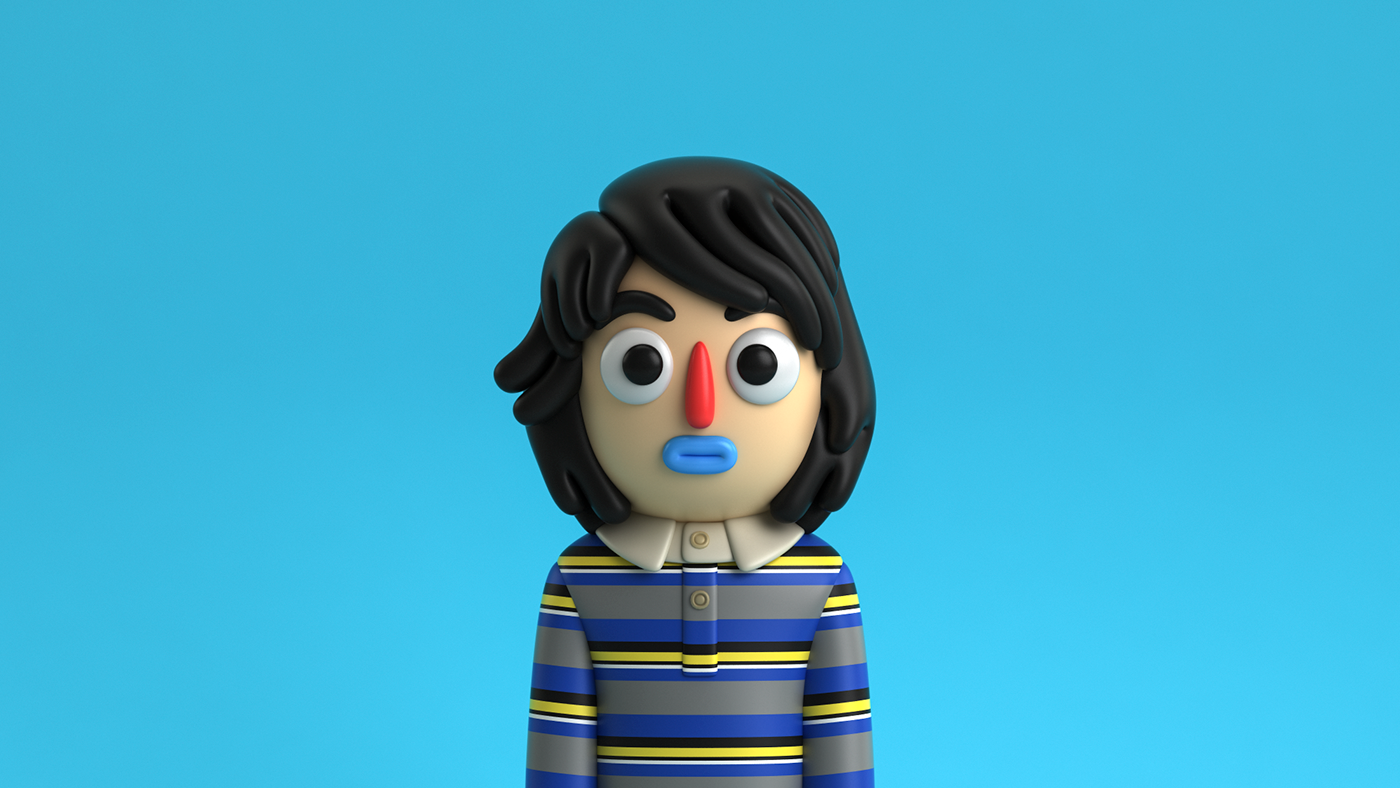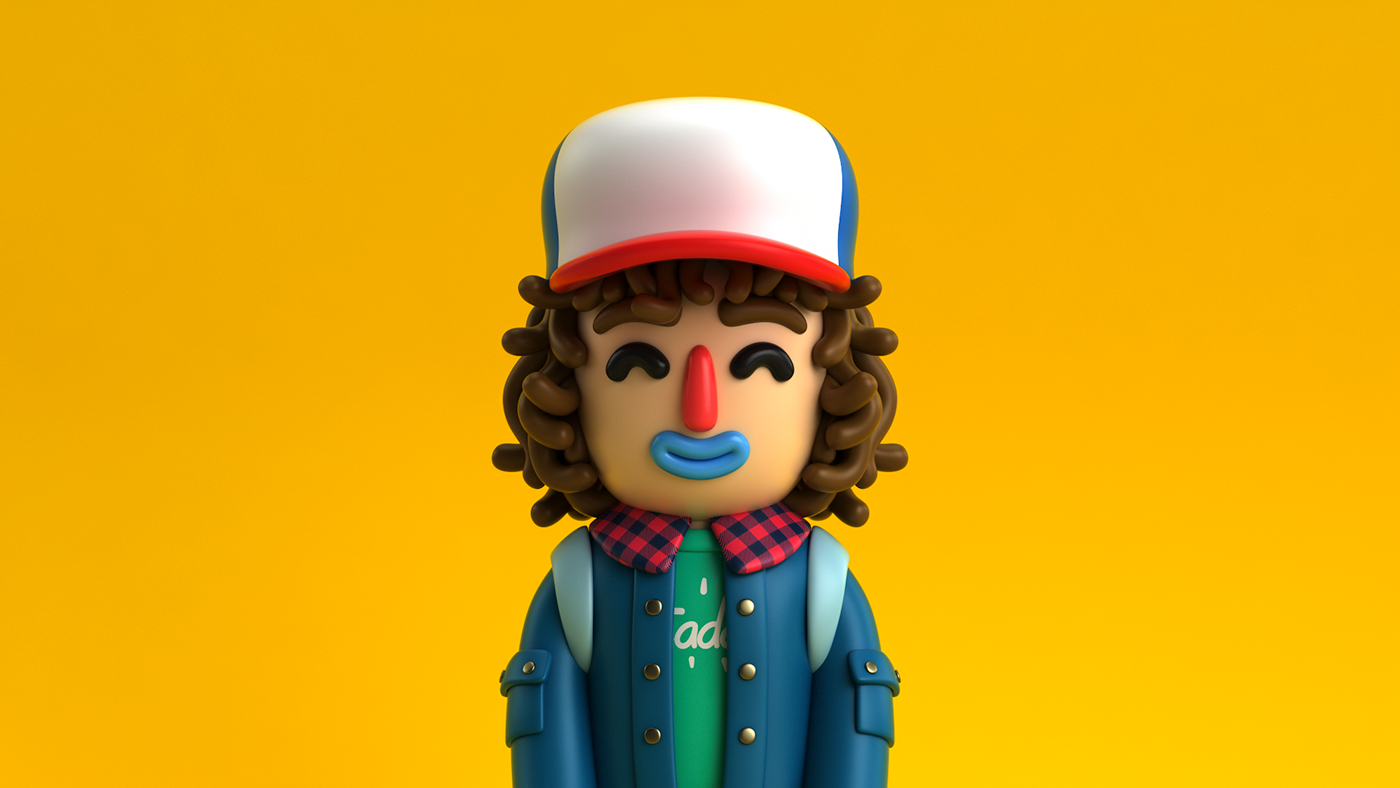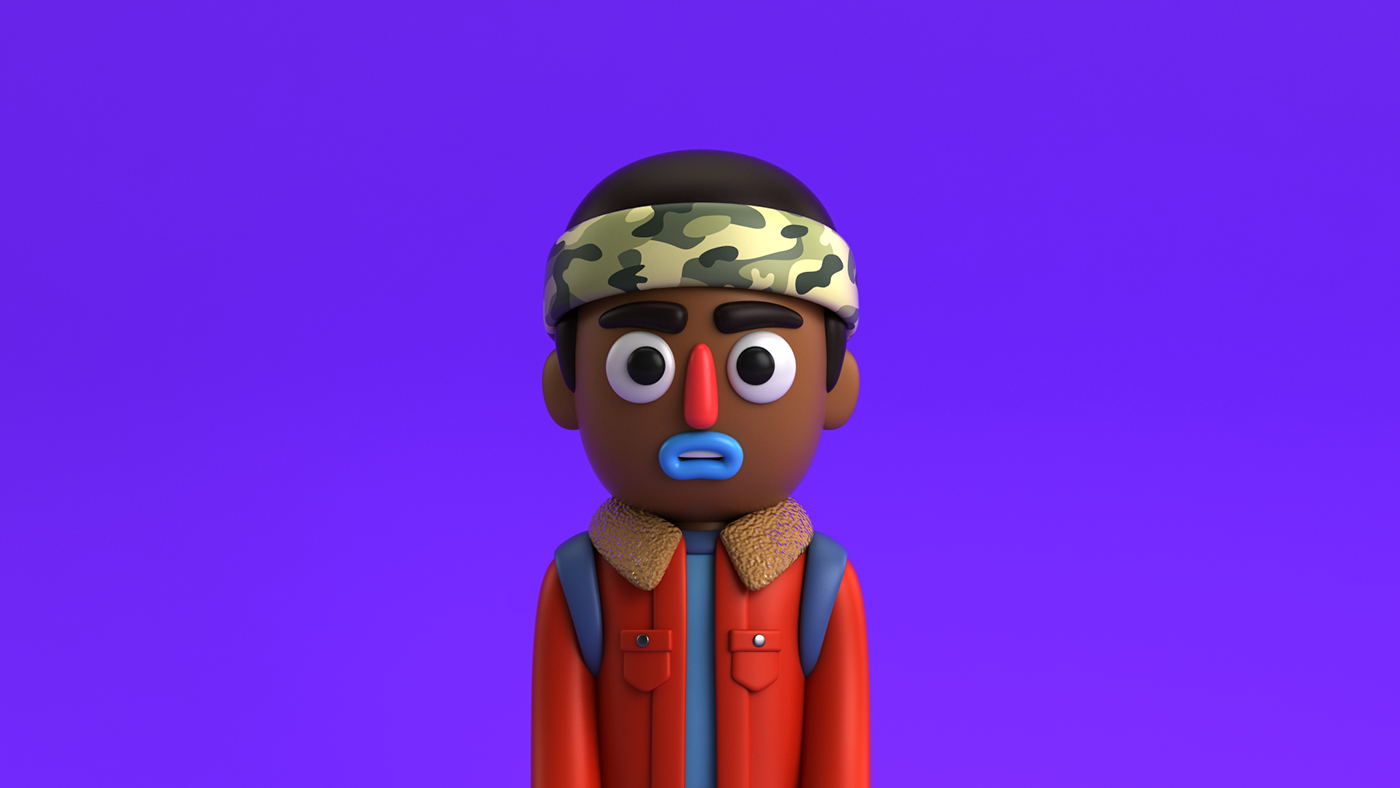 3. Lyss Rachele Engel
Lyss Rachele Engel is a Graphic Design Student at the University of Kansas. At the moment she also works as a Lead Art Director Intern.
She created a beautiful deck of playing cards that are based on Stranger Things Season 1, where the top of the car portrays a character in their normal life, and when flipped – in the UpsideDown world.
She hopes that Stranger Things fans can pick up on the small and memorable details she included in her work.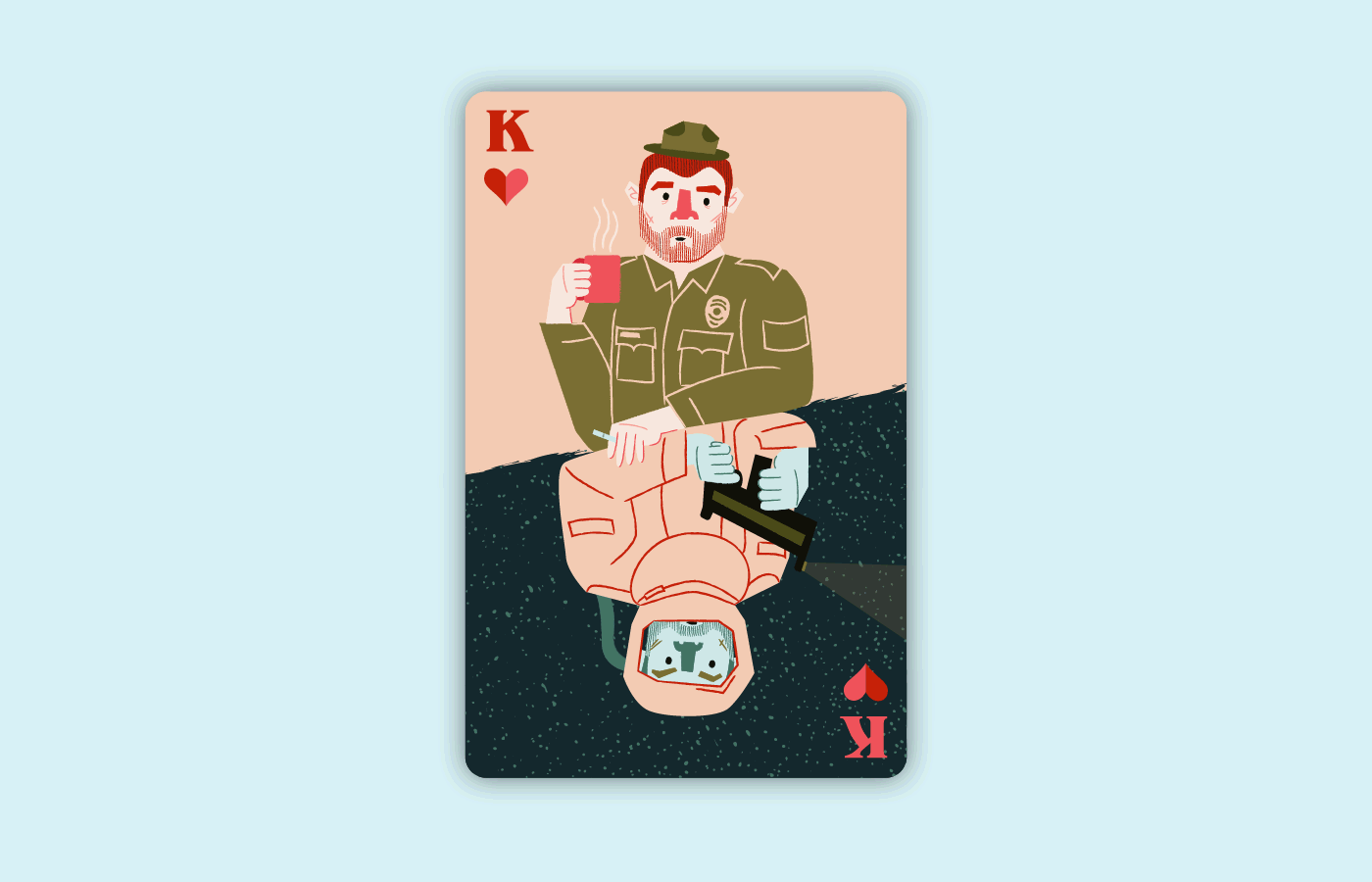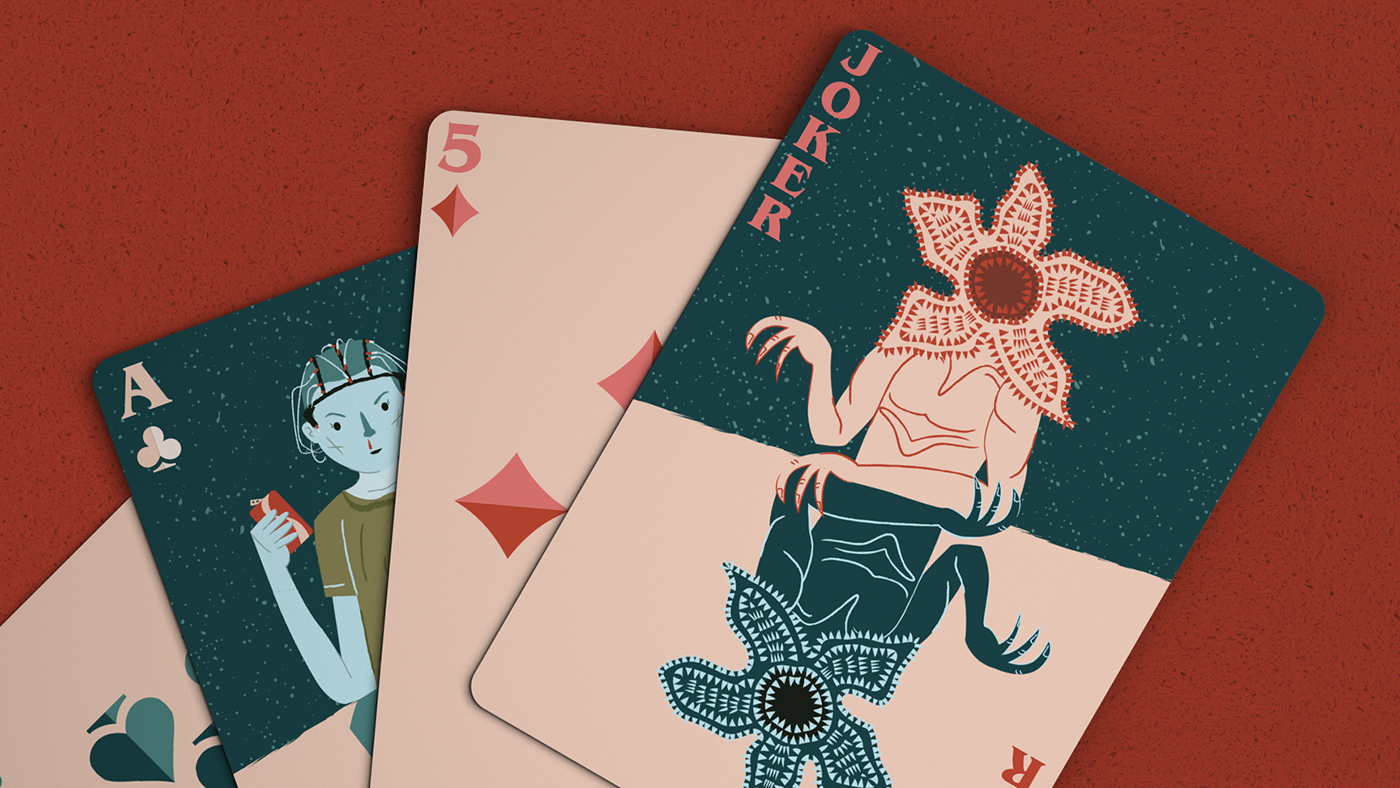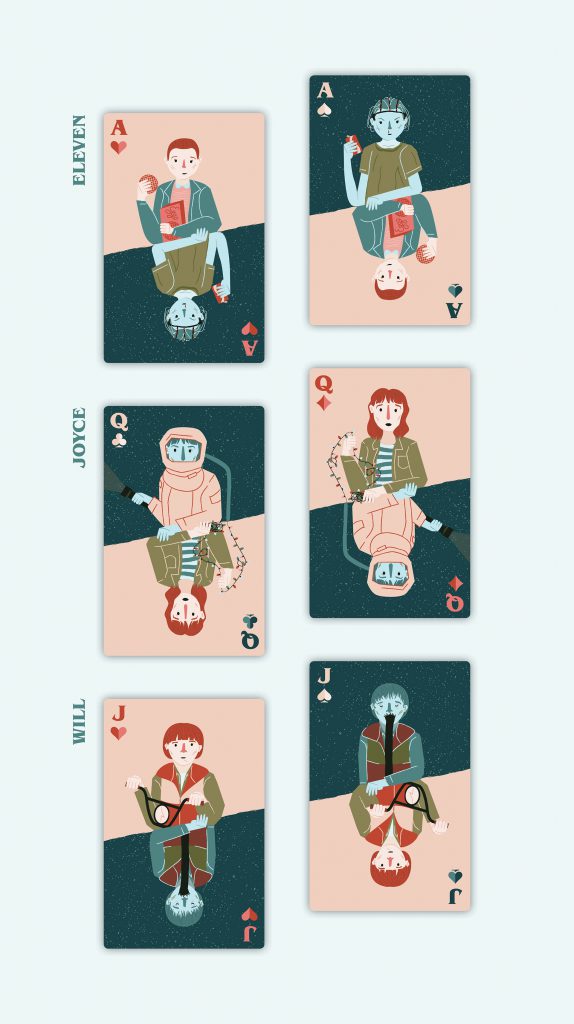 4. Enisaurus
Enisaurus is a full-time freelance Commercial and Editorial Illustrator with a background in Graphic Design. Currently based in Valencia, Spain.
Enisarius says,
"Stranger Things" has all those awesome details from terror and SCI-FI movies of 80's. If you haven't watched it yet, I recommend you do"

Now, let's get to his Tribute Illustration set for one of the greatest Netflix series of Summer 2016:

Stranger Things Fan Art Illustrations by Enisaurus
5. Marcelo R Souza
Marcelo R Souza is an experienced 3D and Motion Designer with 6 years hands-on experience in the video industry currently working as a Character Artist. The artwork below was done in Autodesk 3Ds Max.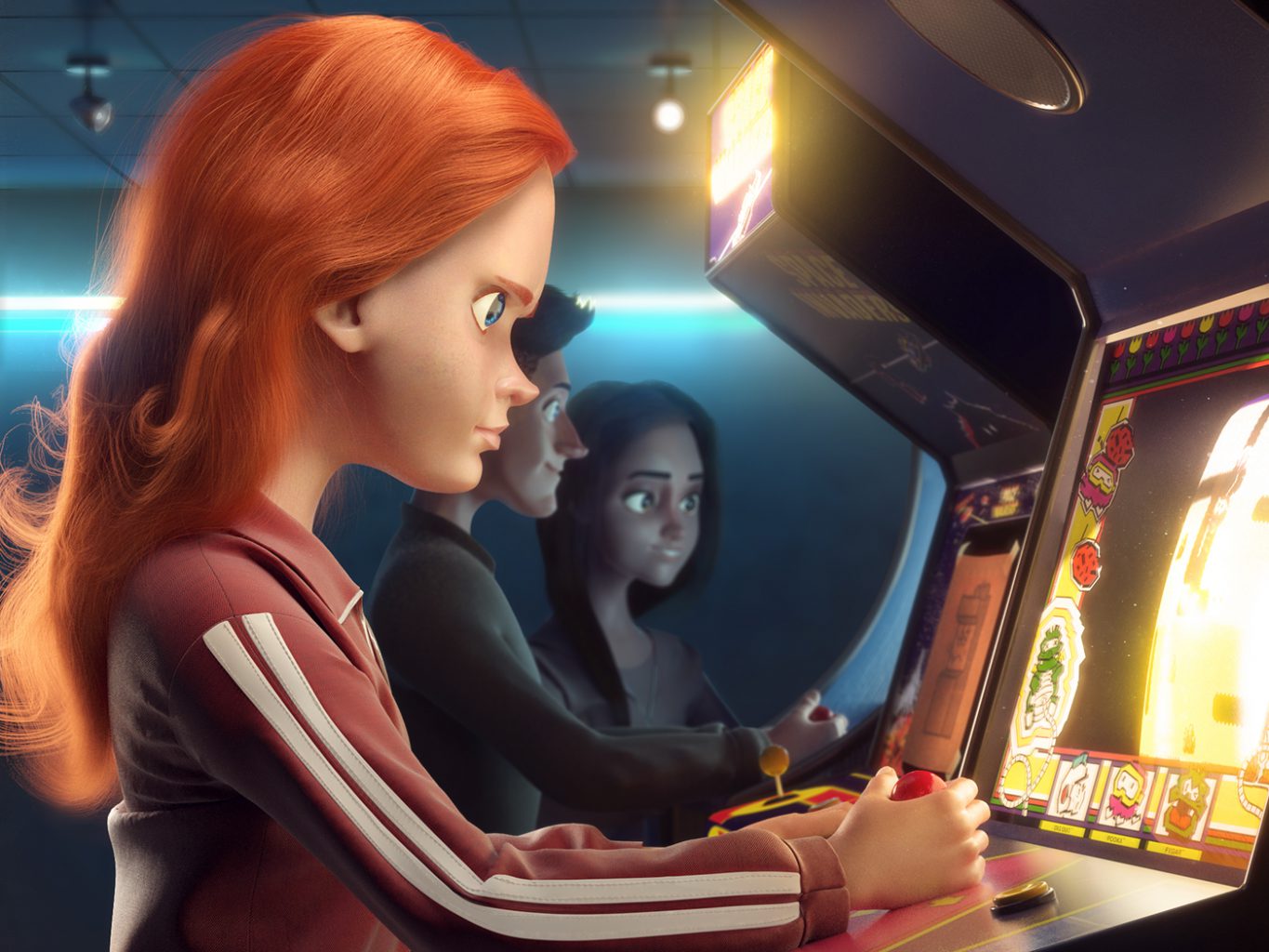 6. Jotaká
Juan Carlos going by the name of Jotaká is a freelance illustrator based in Valencia, Spain. He is amazing at papercraft, check it out for yourself!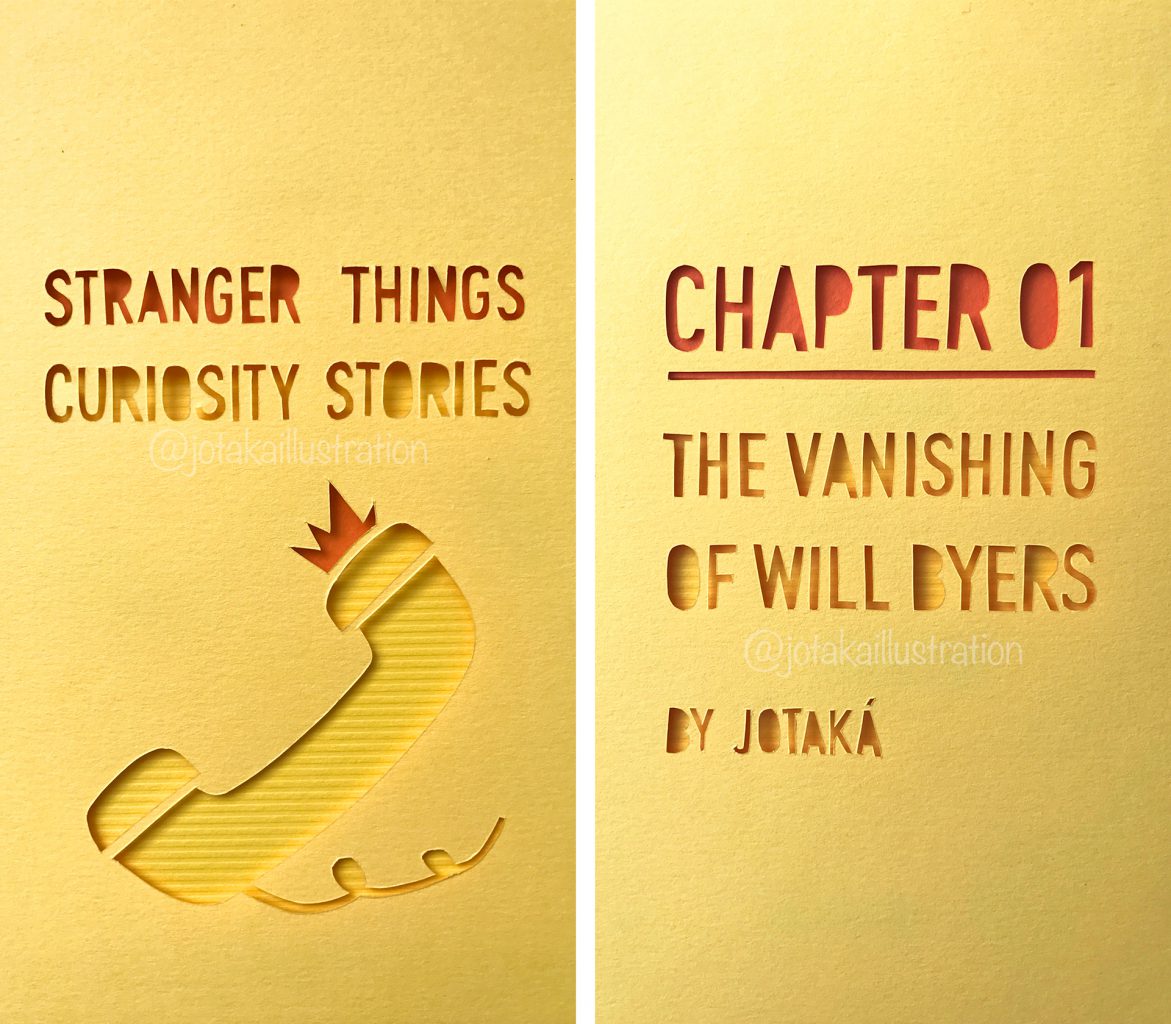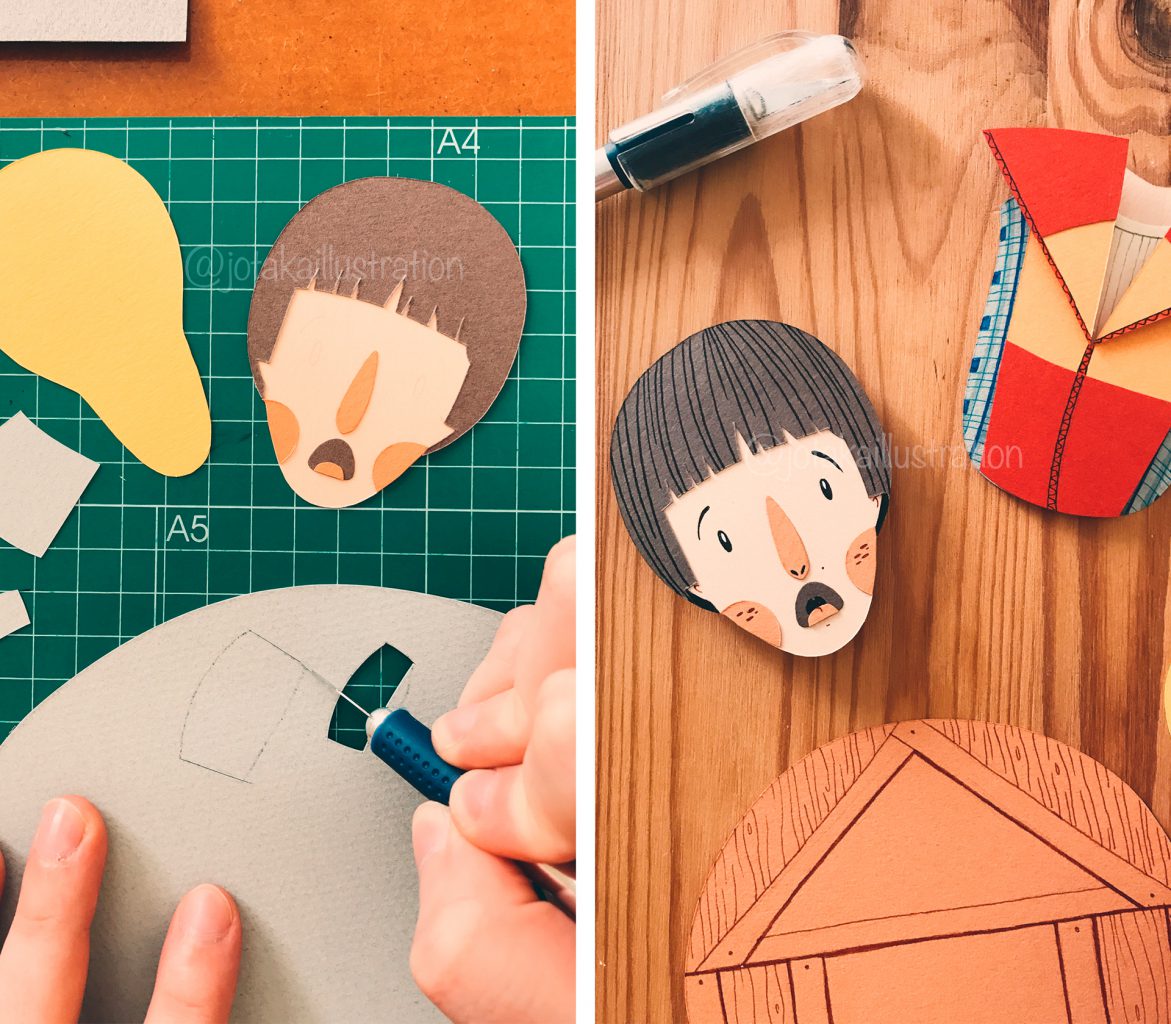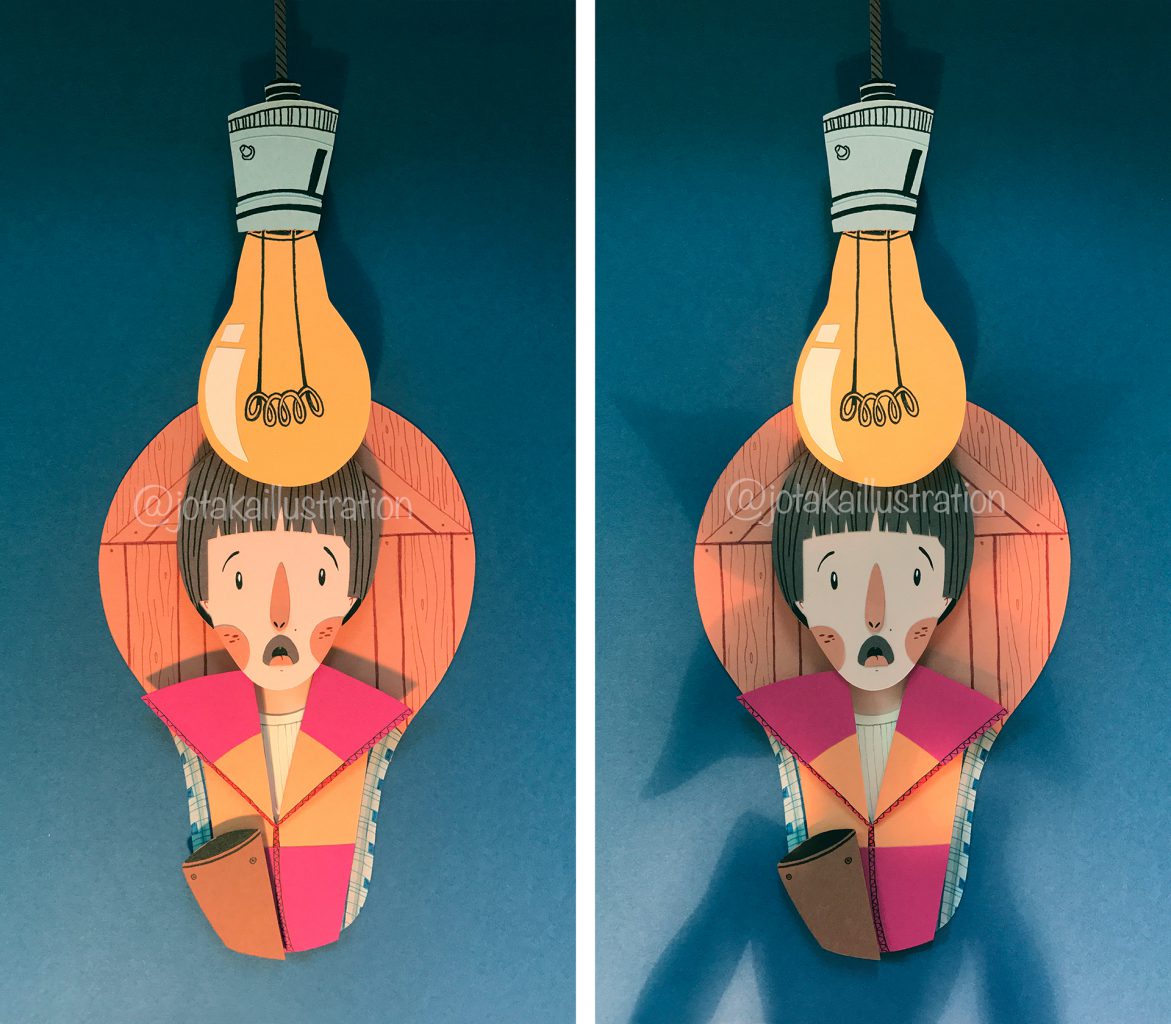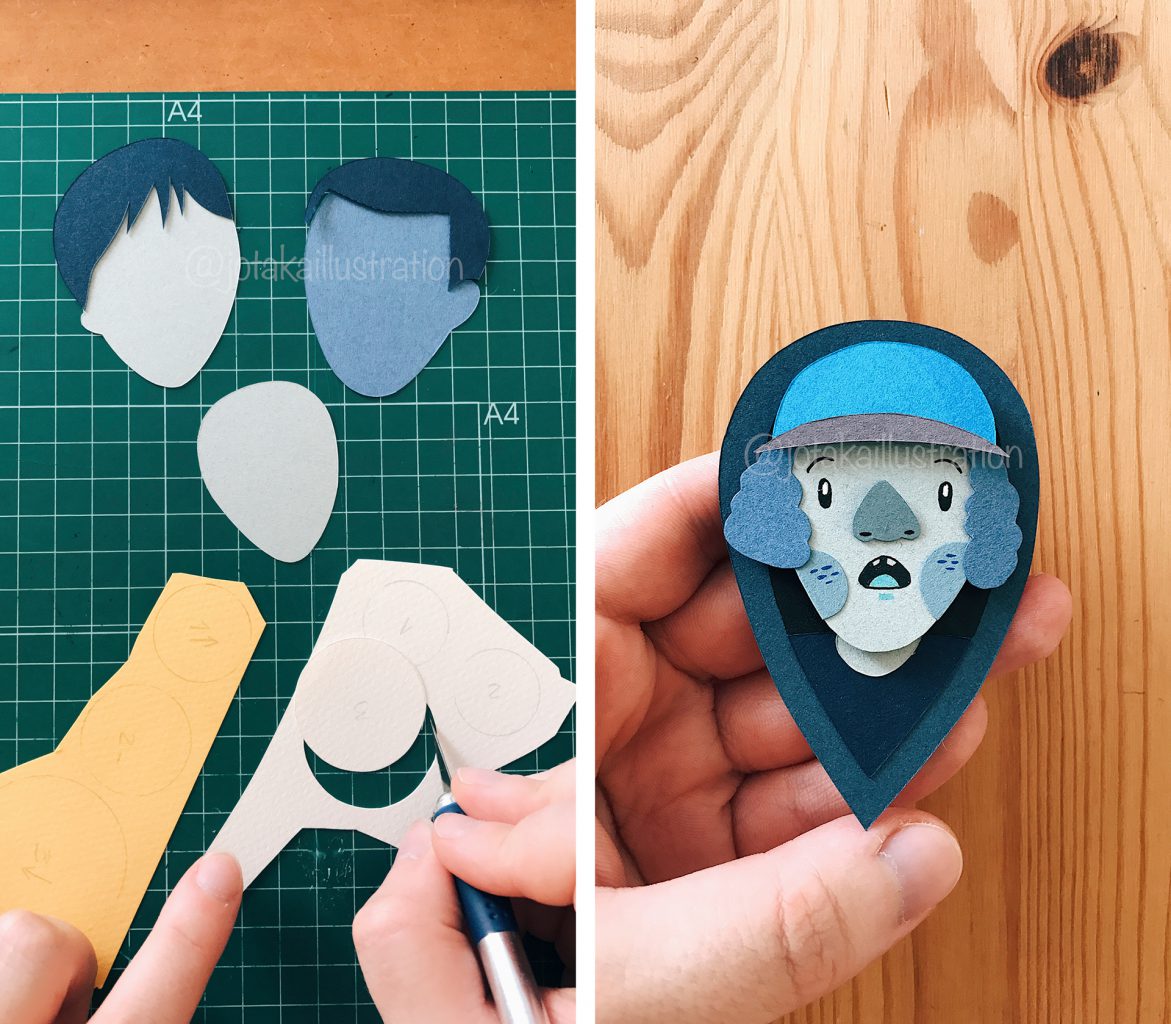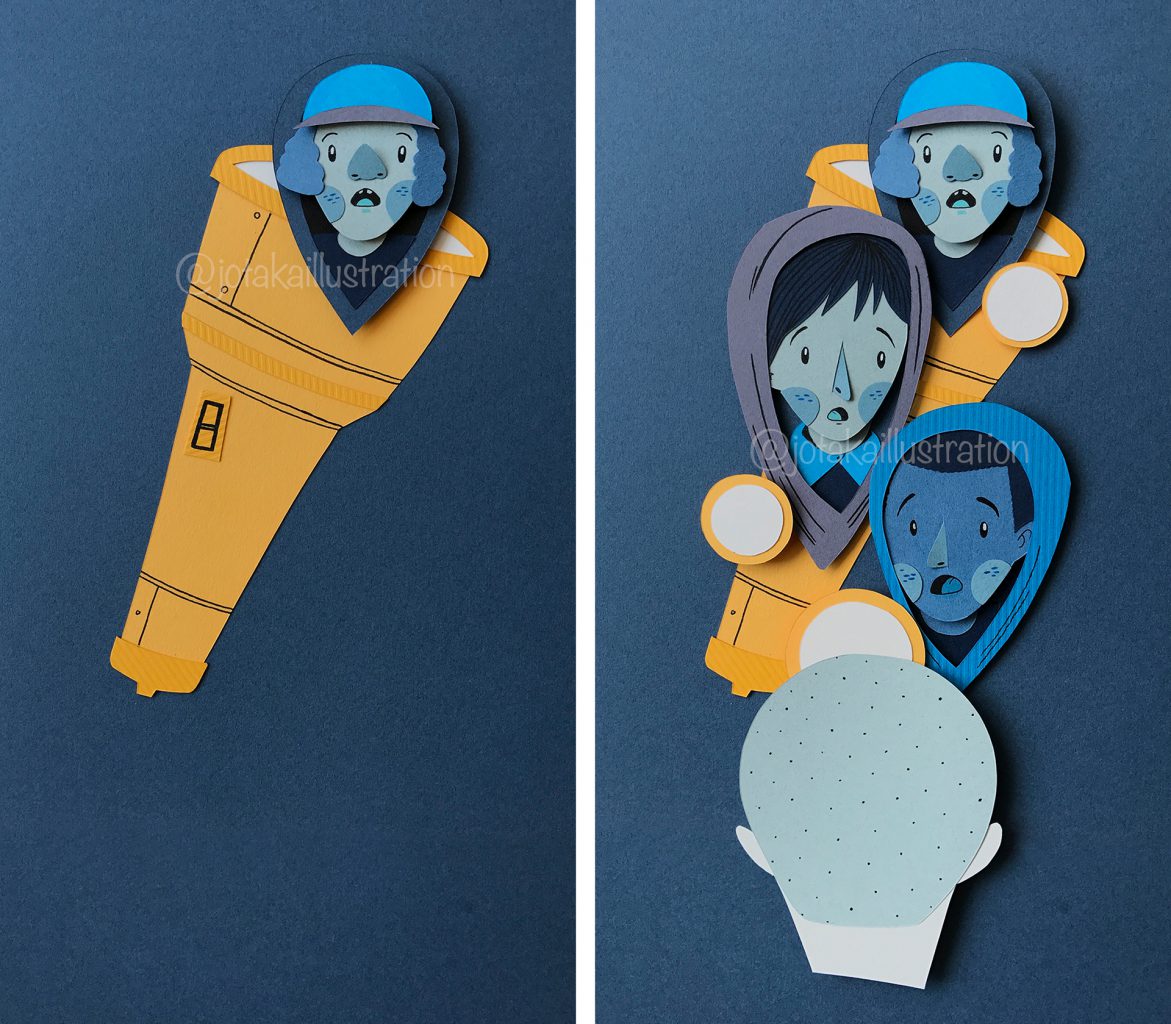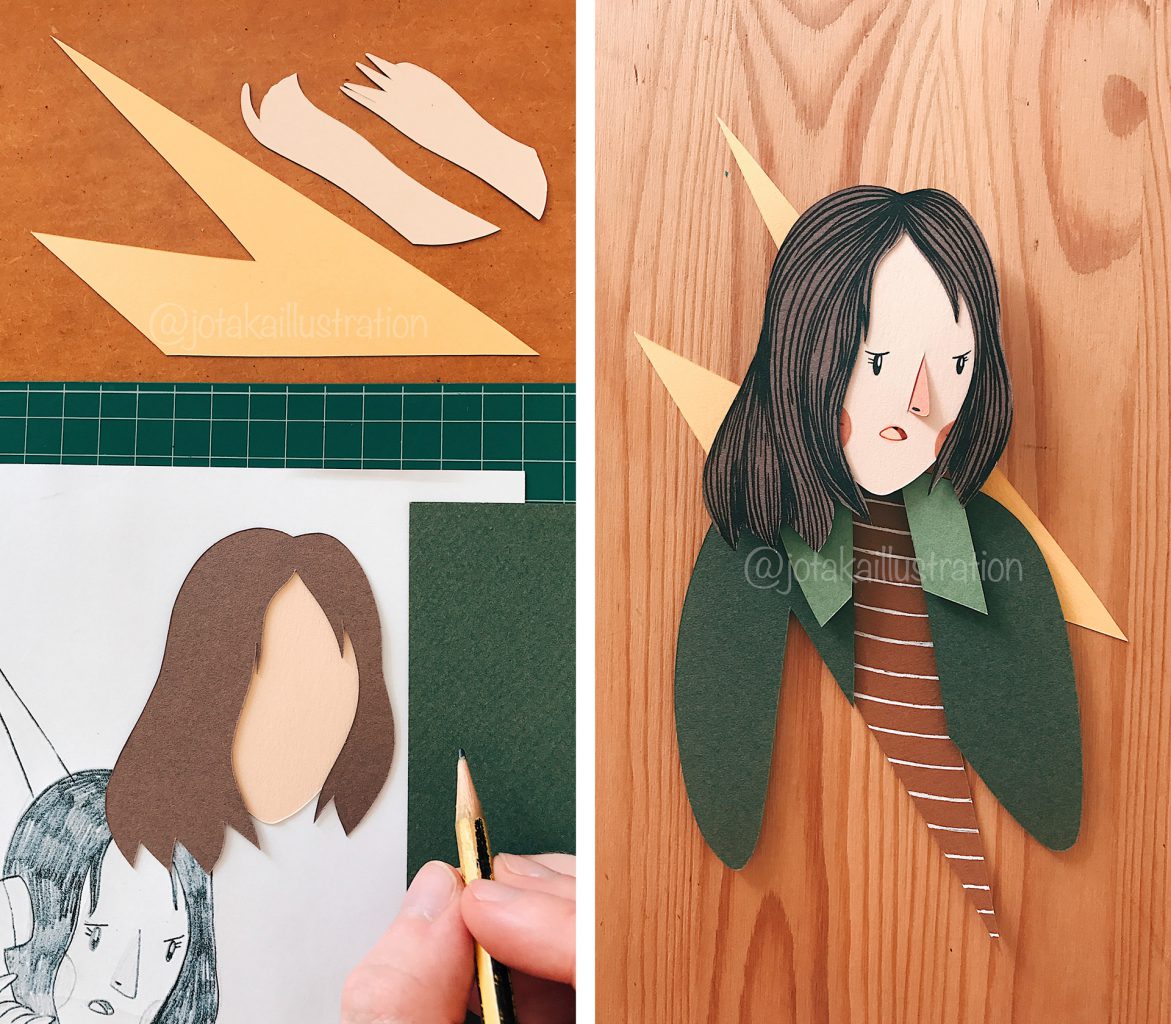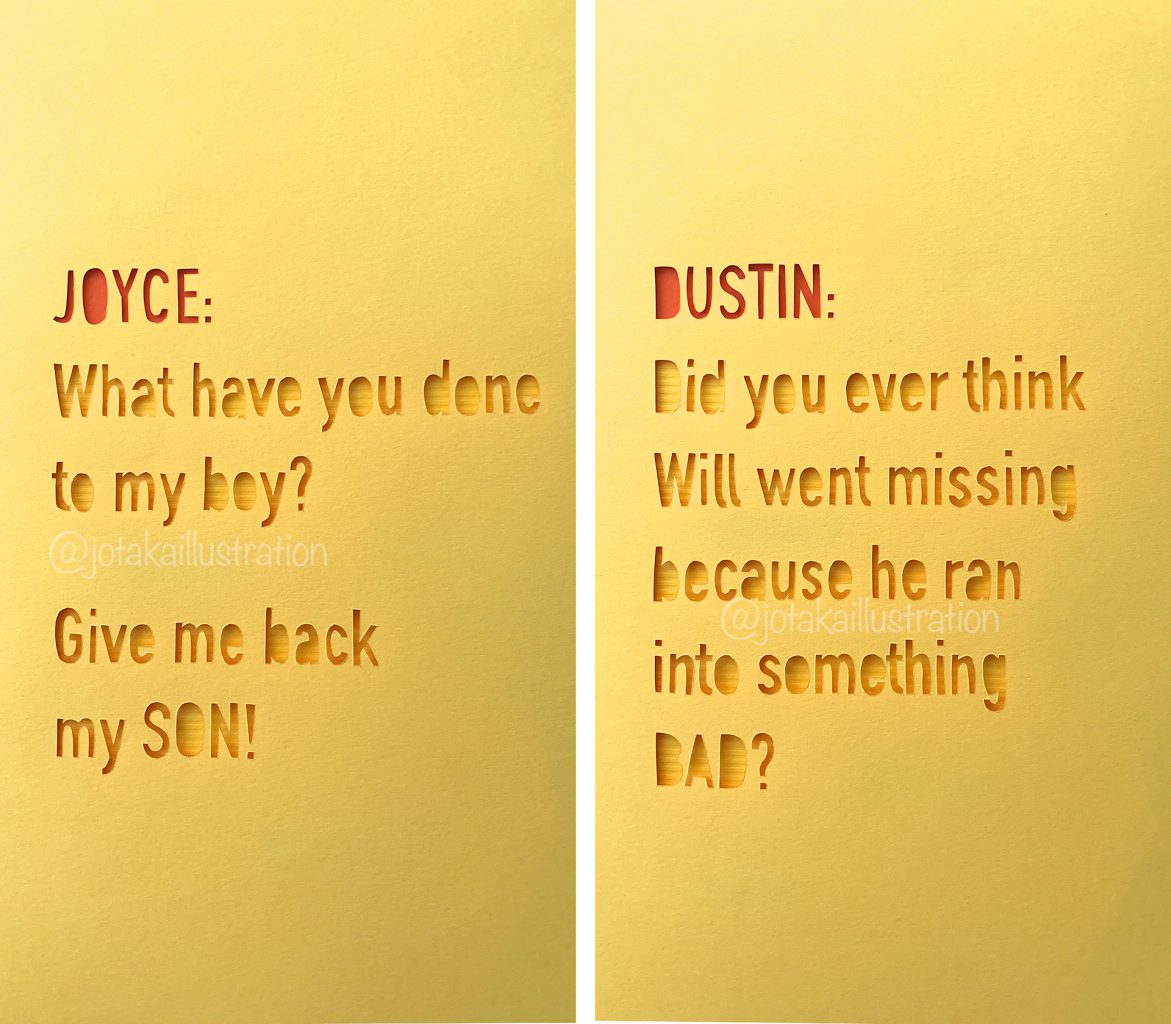 7. Rocky Roark
Rocky Roark is an Illustrator and Designer living in a sunny San Diego. He has worked in print, branding, marketing and UI/UX design.
Shortly after I binged watched the first season of Stranger Things, I found myself working for myself, freelancing full-time. I decided to have some fun and create a fun series of illustrations inspired by my new favorite show.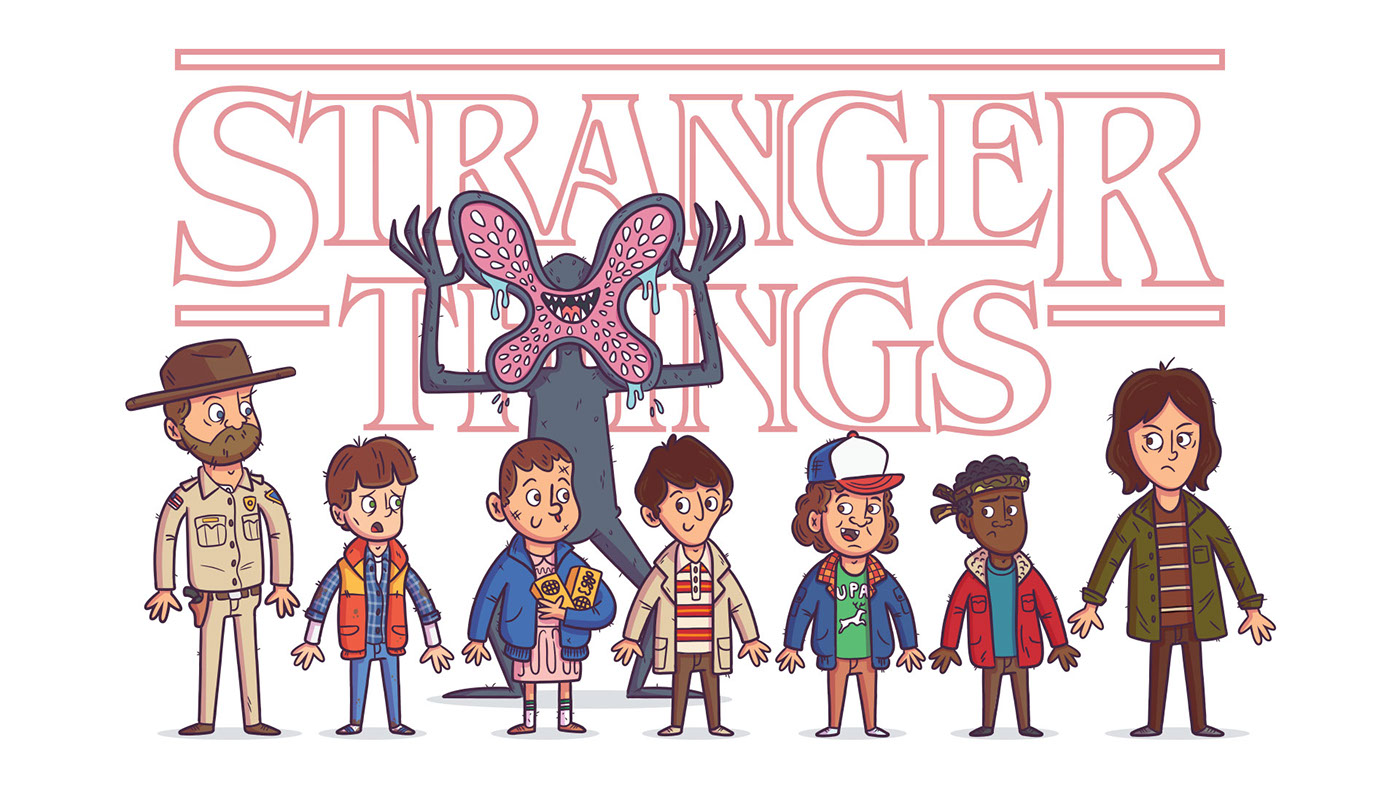 8. Julia Bernhard
Julia Bernhard is an Illustrator based in Germany. She graduated from HS Mainz with a Bachelor's degree in Graphic Design, and now lives near Frankfurt.
When I asked her why she decided to go for this fan art? She said,
I choose to illustrate Stranger Things because I love how there are both fierce male and female leads.
Women are portrayed as autonomous beings and you never get the feeling that they achieve something in spite of being female.
9. Brenna Thummler
Brenna Thummler is a freelance artist and graphic novelist. She completed a BFA from Ringling College of Art and Design and is currently based in Meadville.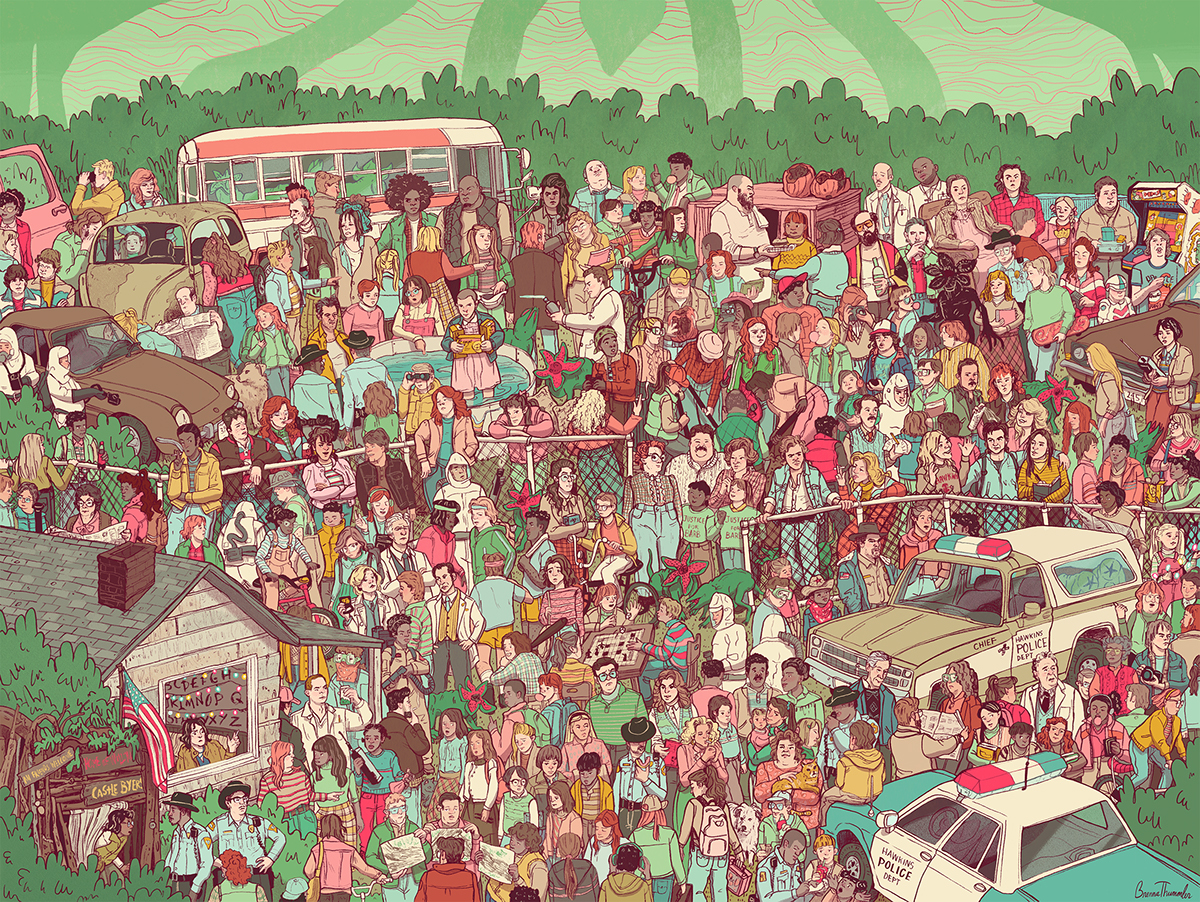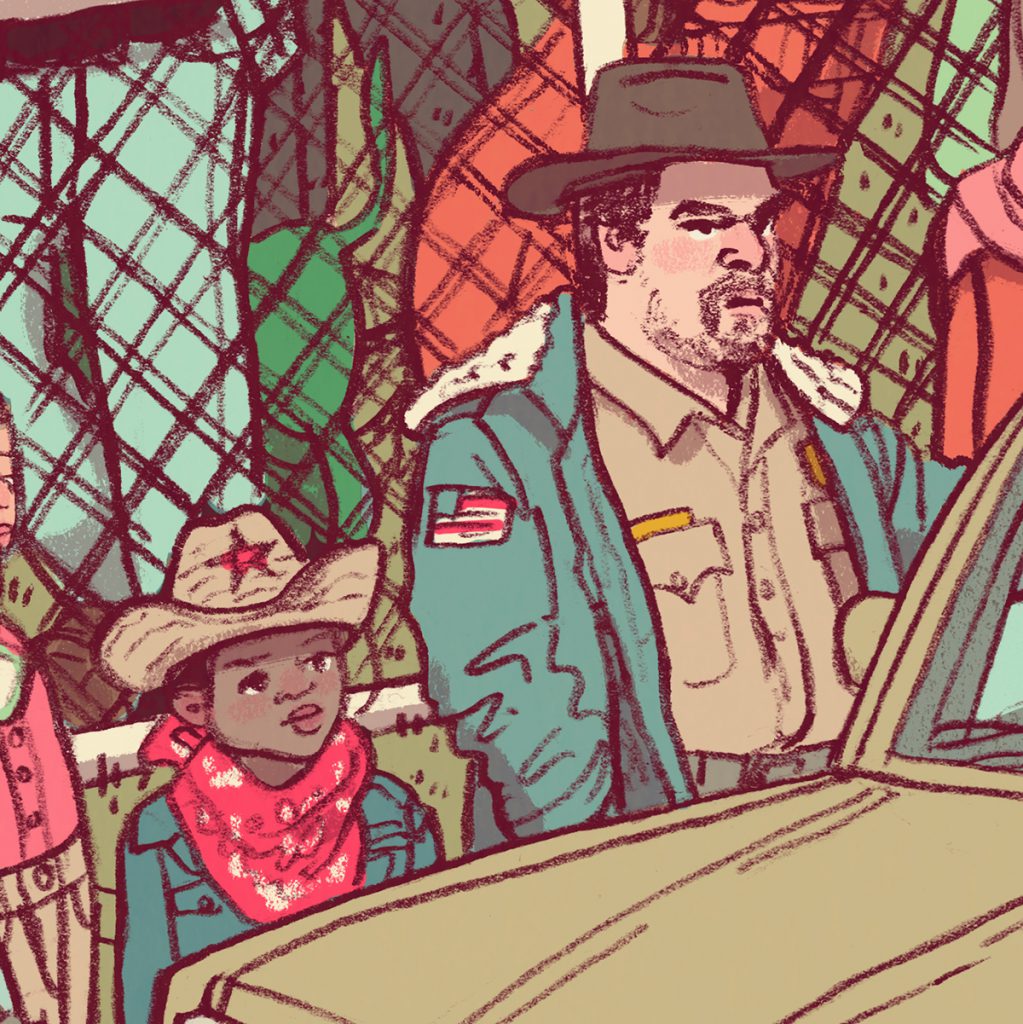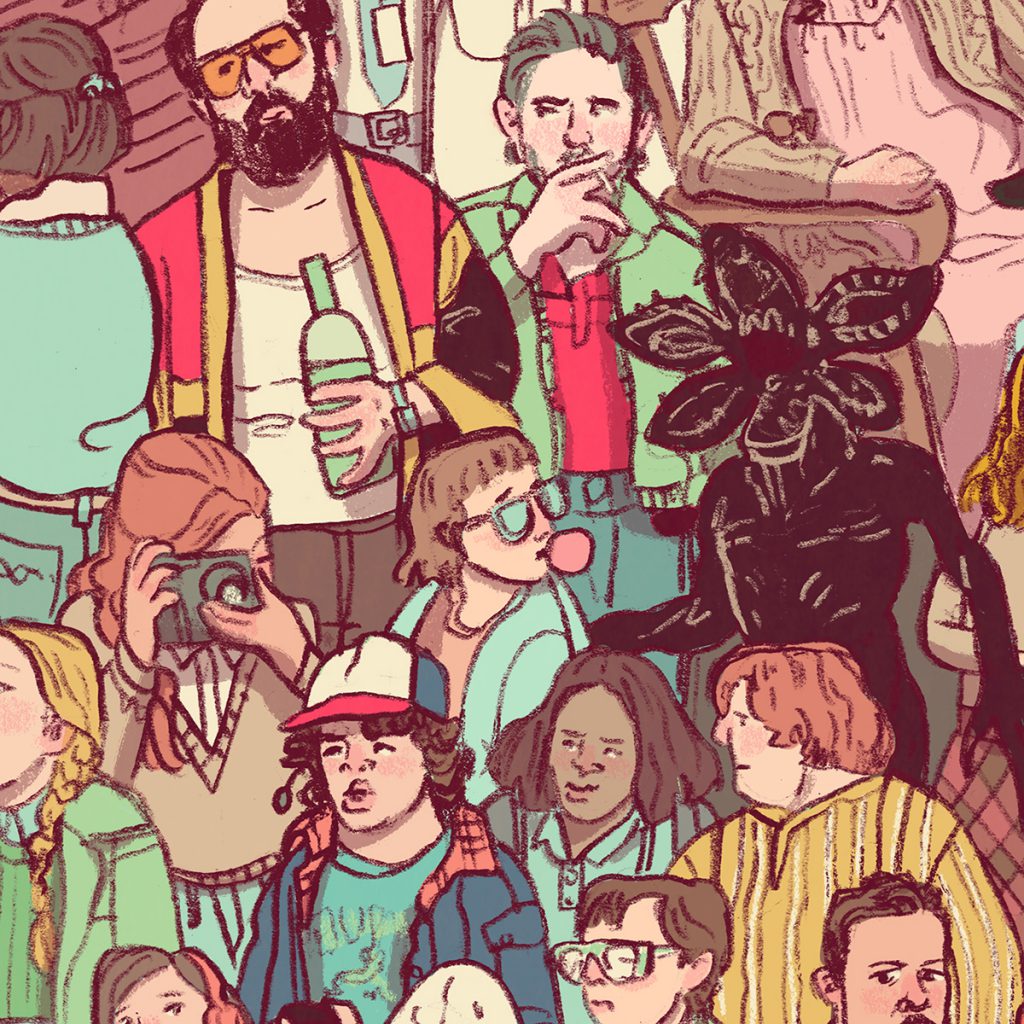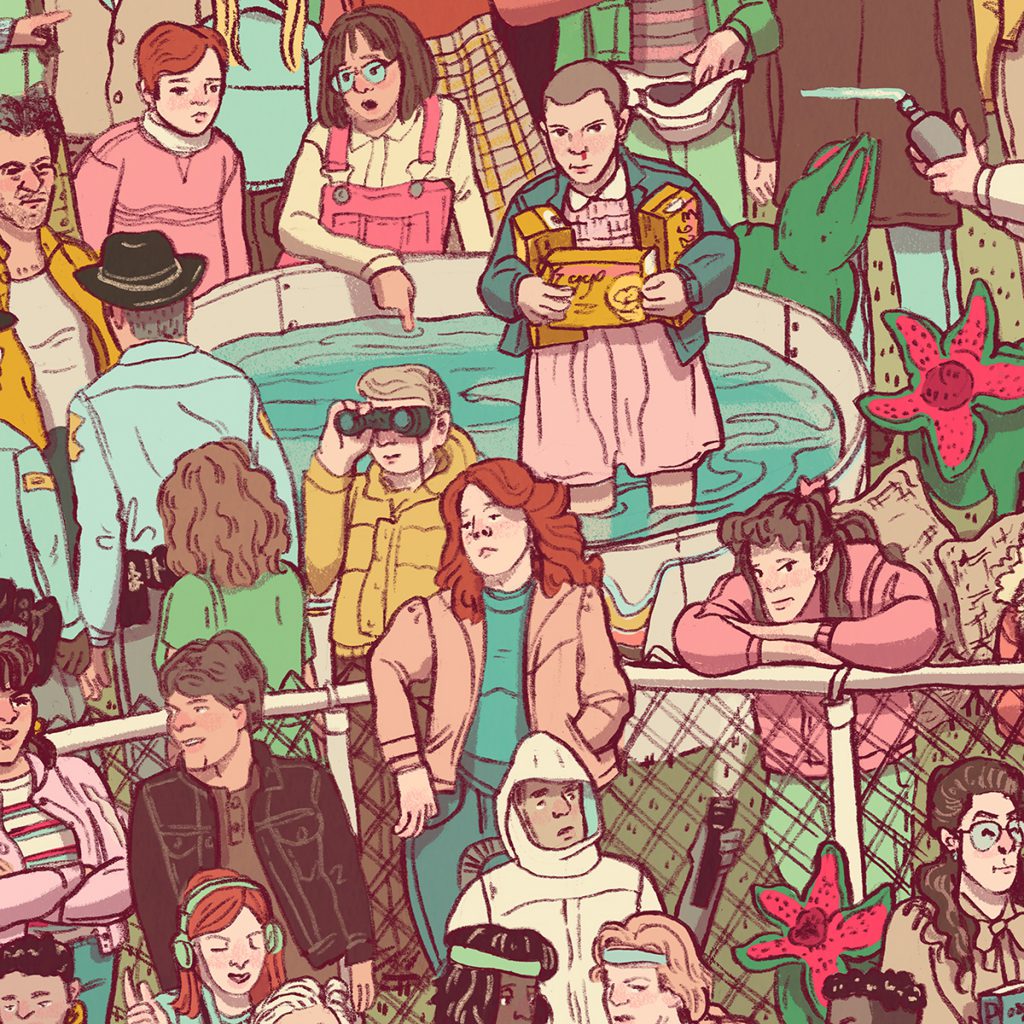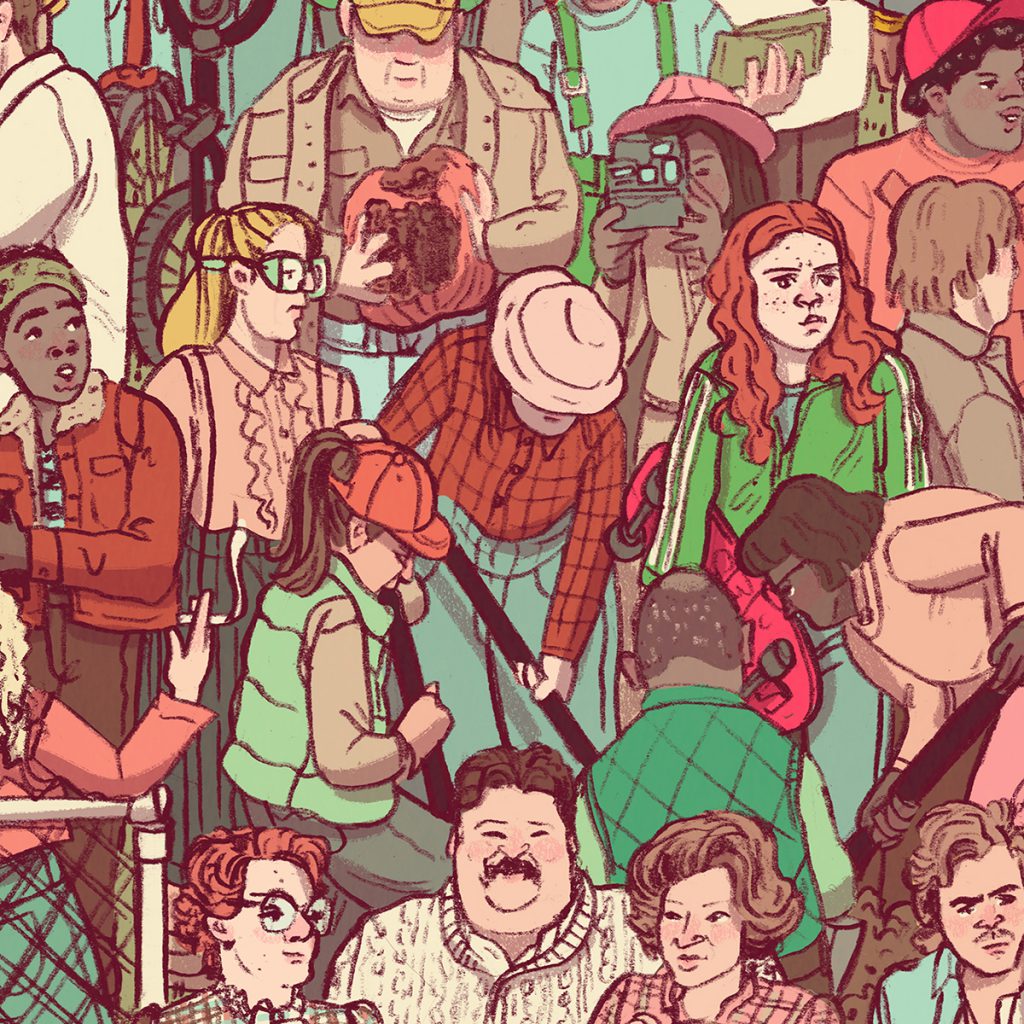 10. Dave Collinson
Dave Collinson is a professional artist who has been working in video games and animation for the past seven years.
He also works as a freelance designer/ TVC storyboard artist for clients such as Bonds, Nickelodeon, Flight Centre and Foxtel.
In his spare time, he paints murals for local cafes, makes his own games and draws comics.
(Source: Dave Collinson Website)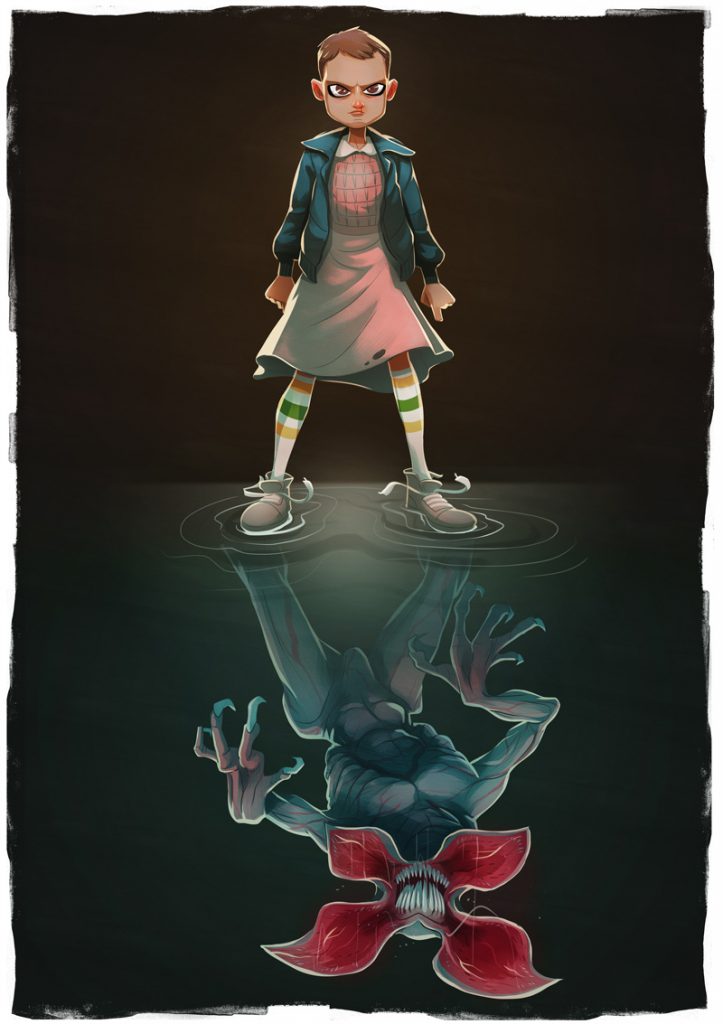 11. Akiko Iida
Akiko Iida is an oil painter based in Tokyo. Check out their Instagram for more art.
12. Sarah Grace
Sarah Grace is a Freelance Illustrator based in California.
She made cute stickers out of our beloved characters! 🙂
13. Anna Andreeva
Anna Andreeva is an artist from Saint Petersburg, Russia. She creates beautiful pencil drawings in a realistic style.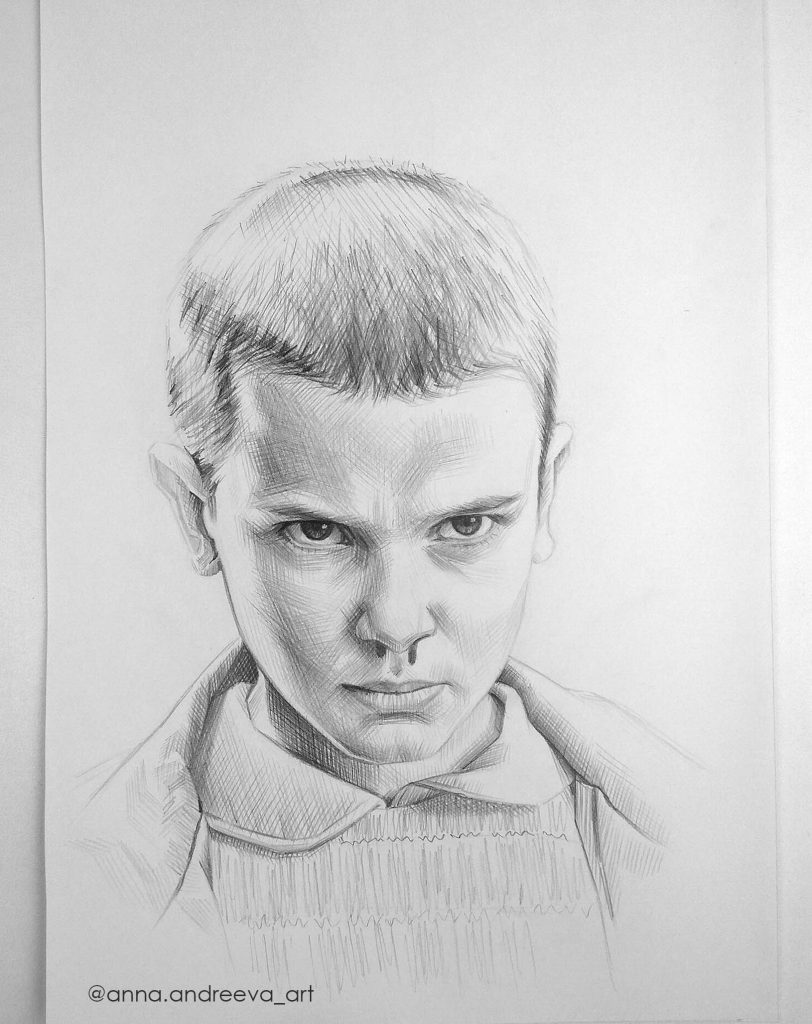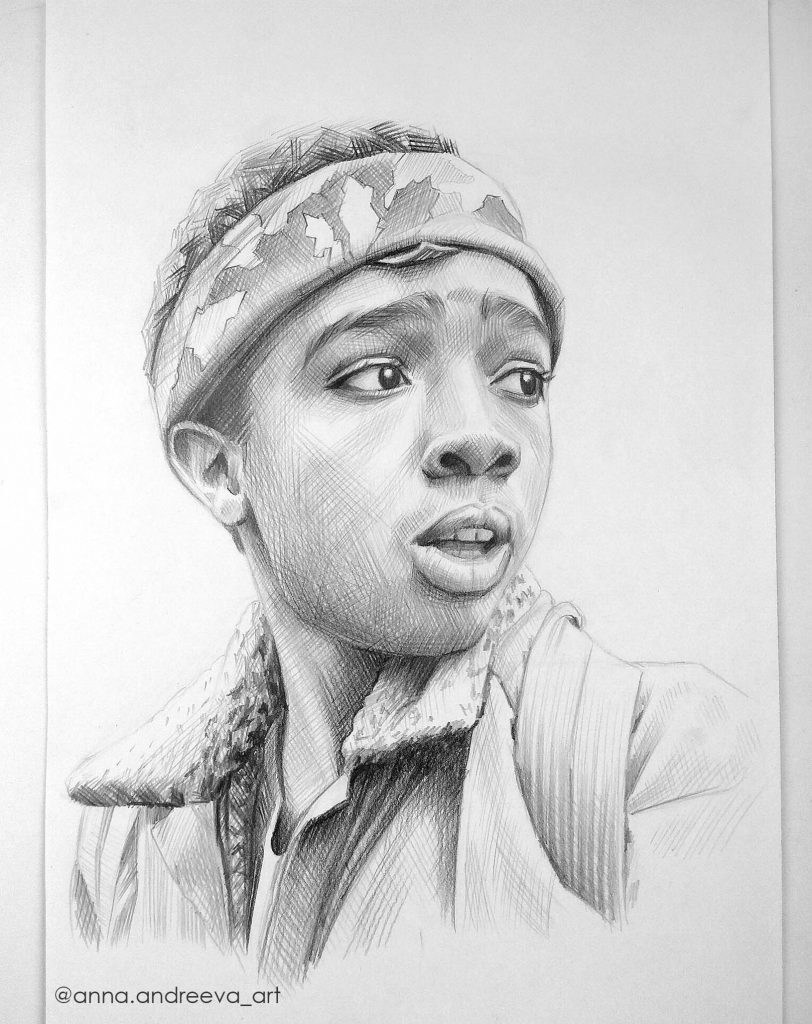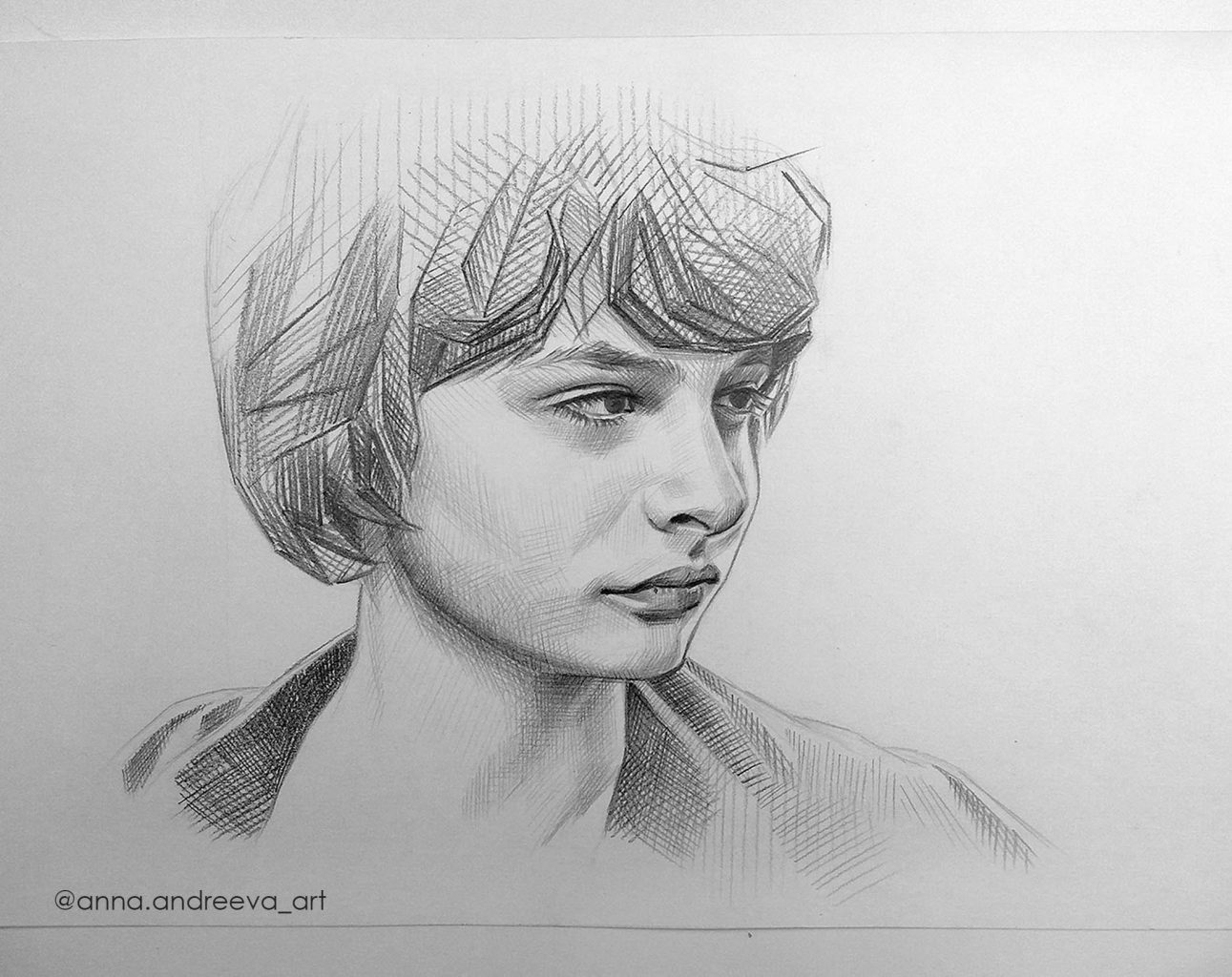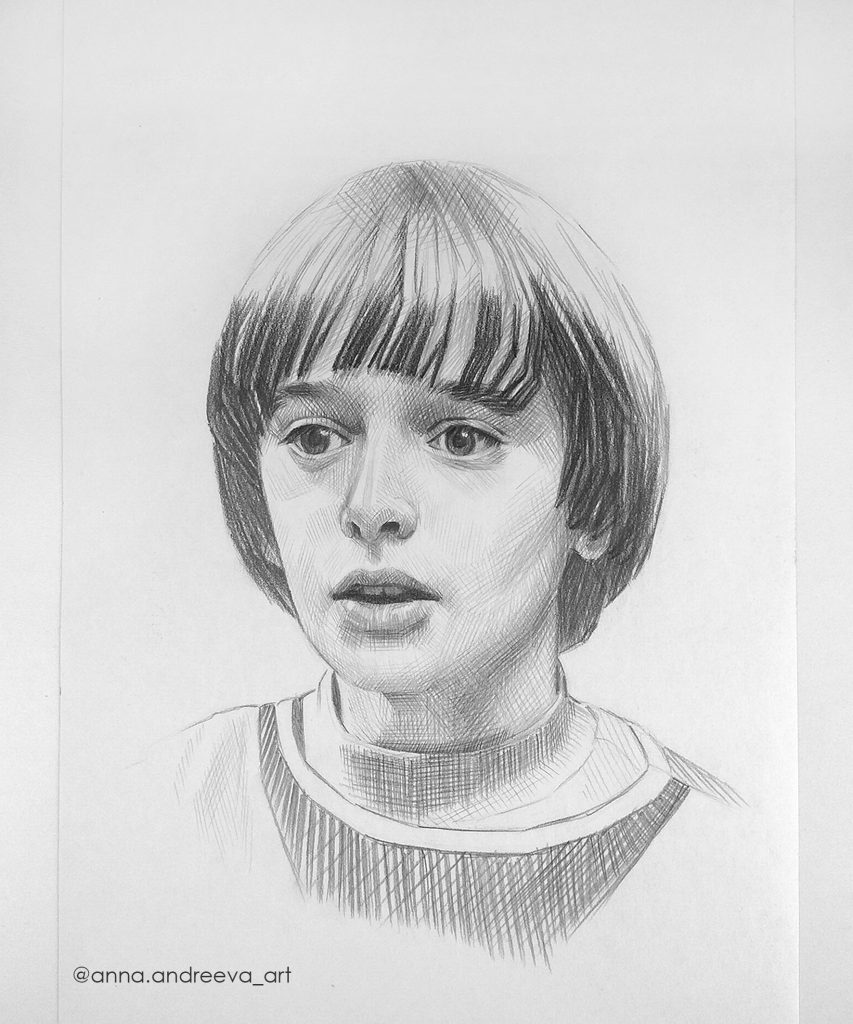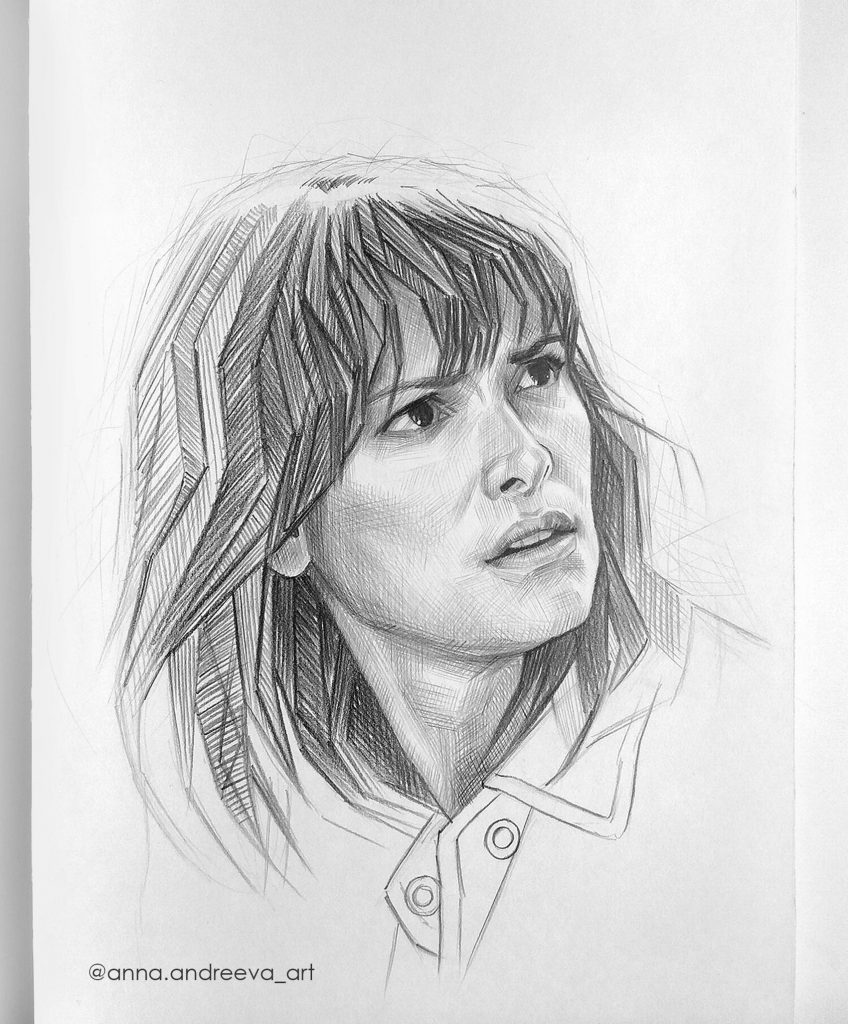 14. BØ.JAM
BØ.JAM is a Digital Artist and a 90's Kid 😉
Let's look at his take on the popular TV Series: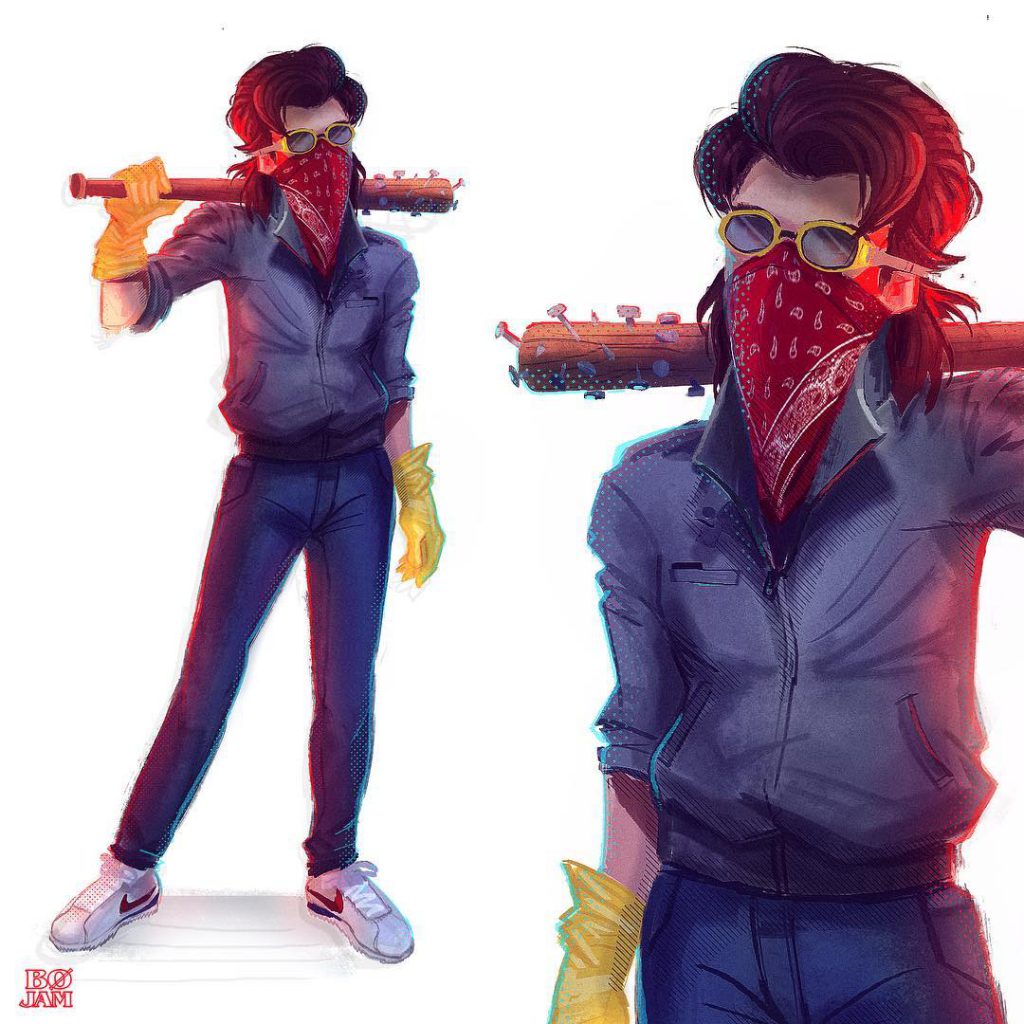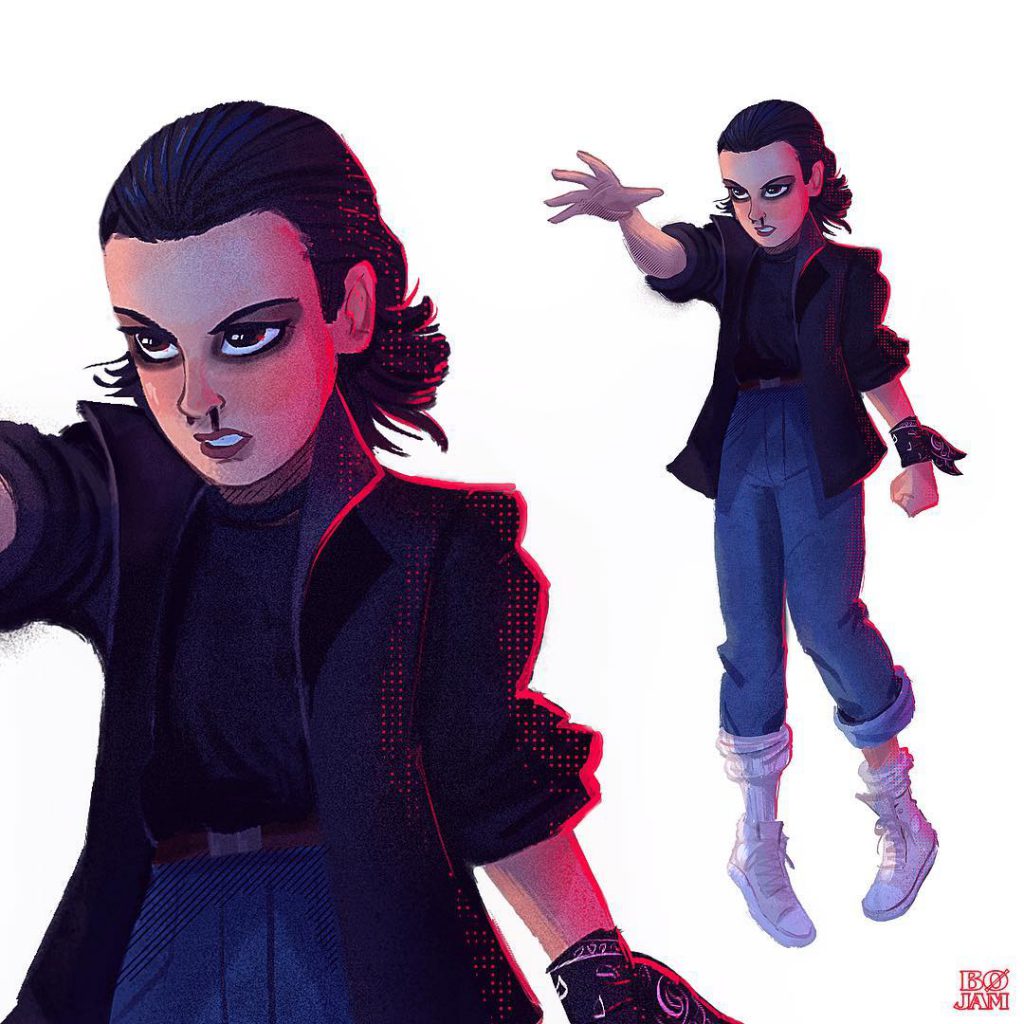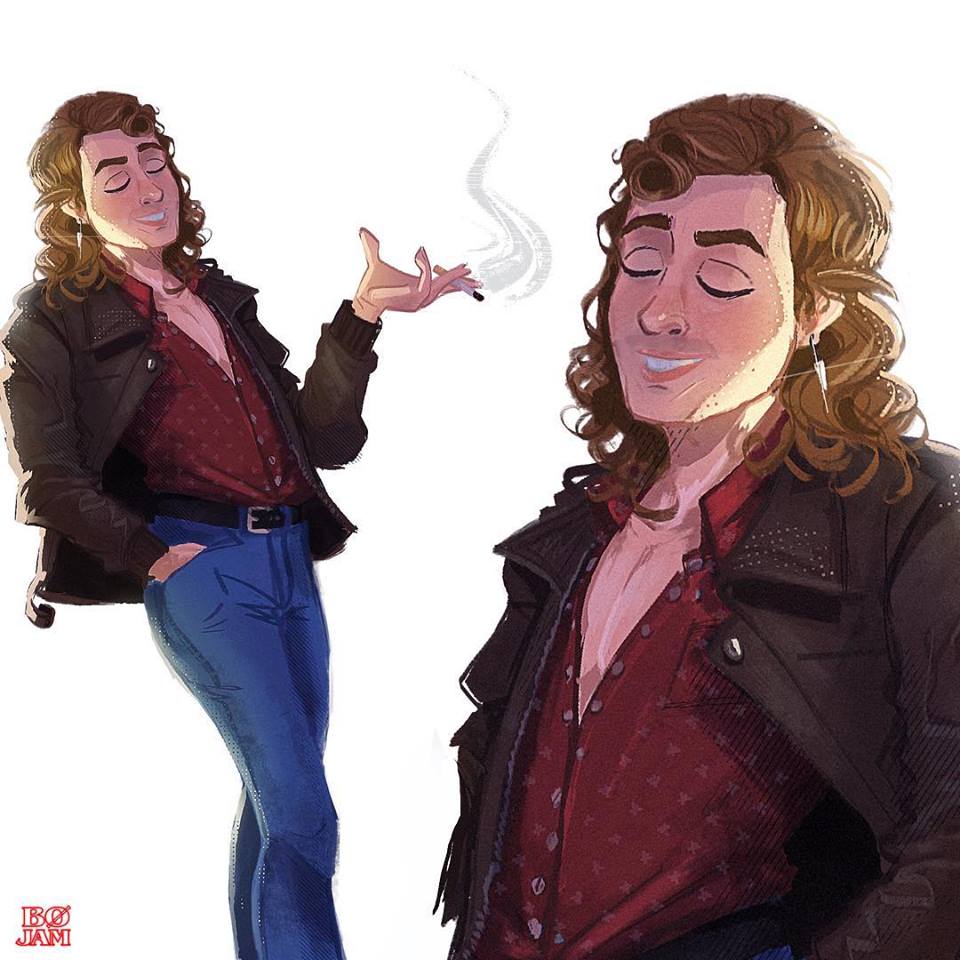 15. Alex Donovan
Alex Donovan is a Graphic artist & musician. Based in QLD, Australia.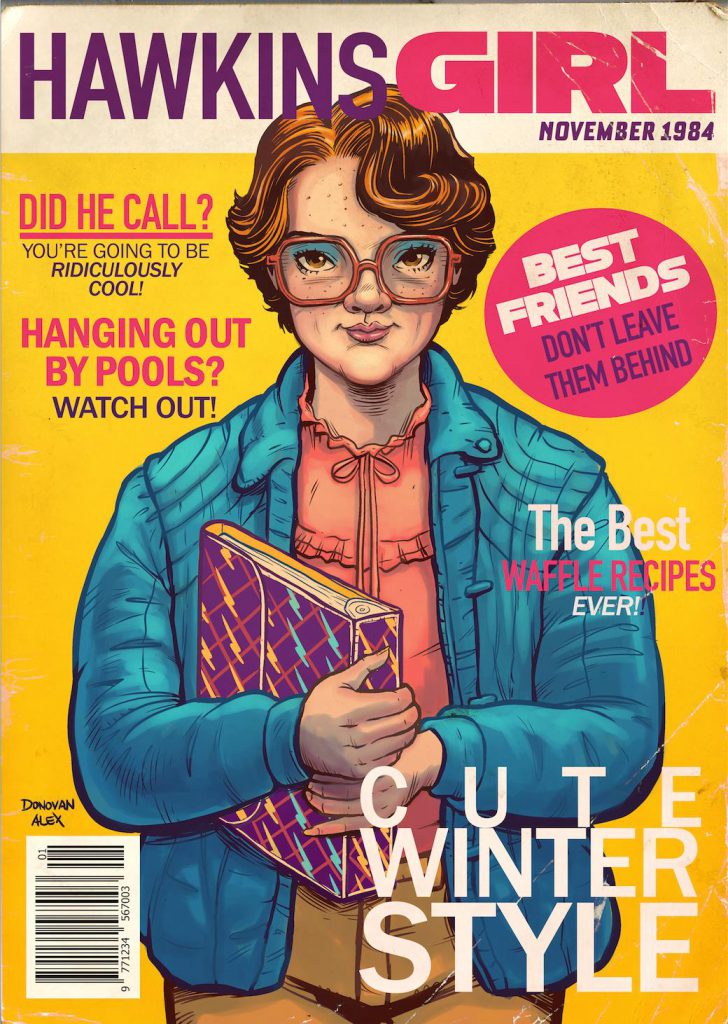 16. Lyn-Hui Ong
Lyn-Hui Ong is an Illustrator and a Graphic Designer from Malaysia.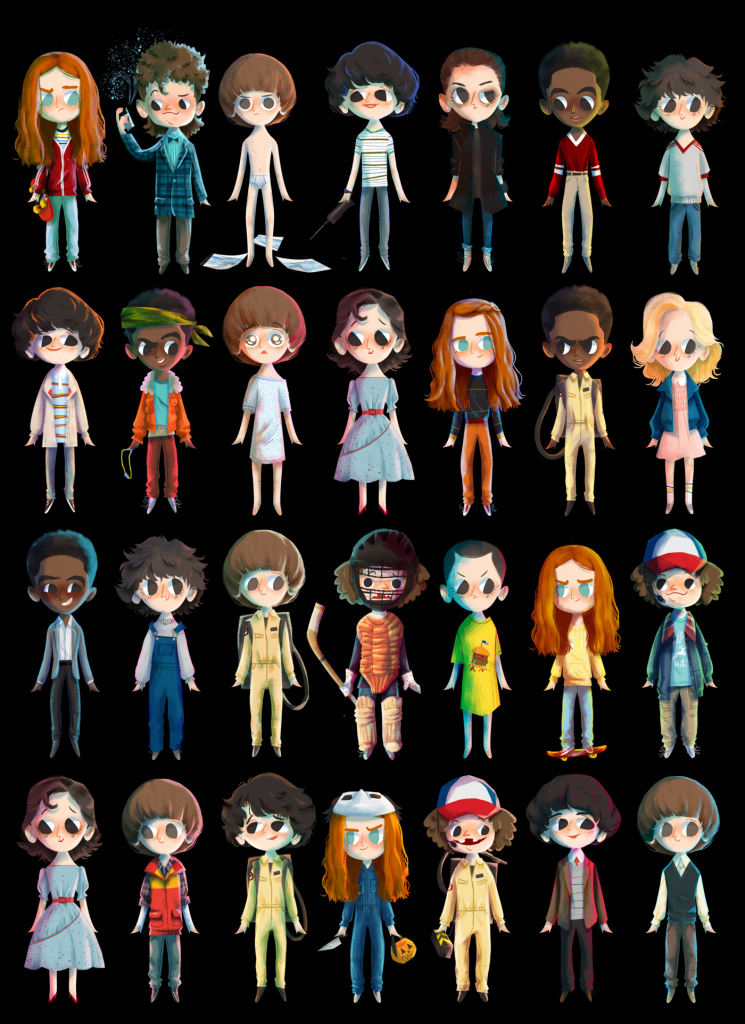 17. Trishna Gaara
Trishna Gaara is a watercolor Illustrator based in Semarang, Indonesia.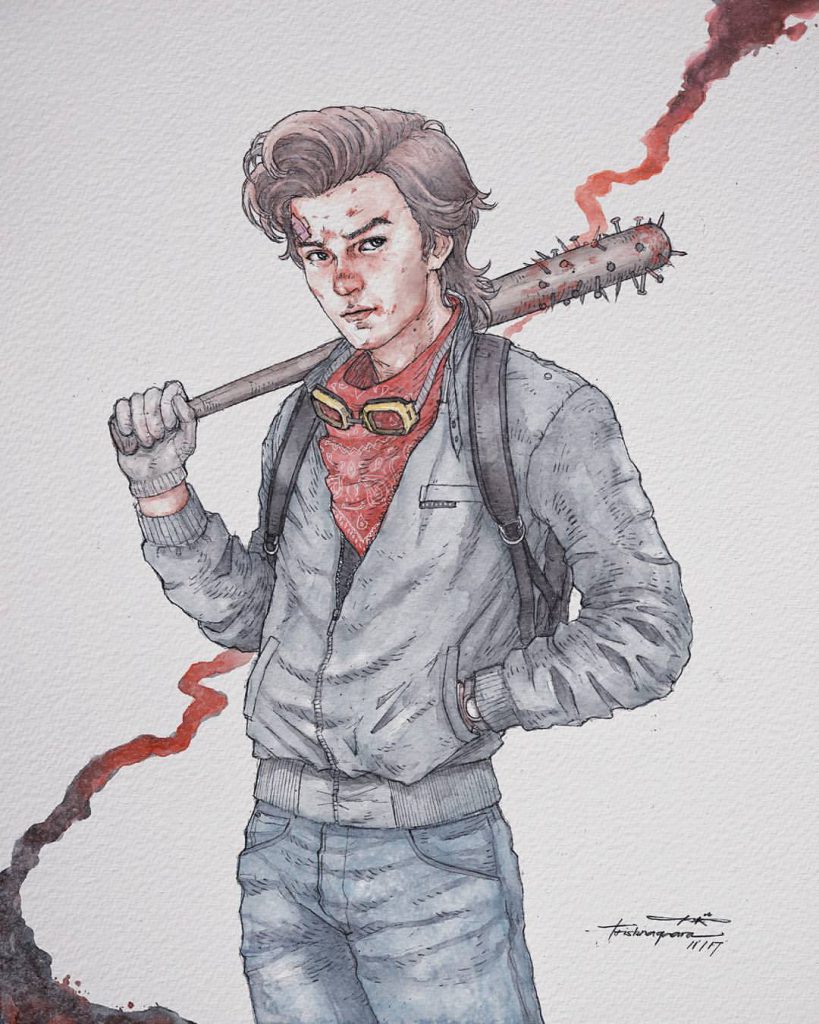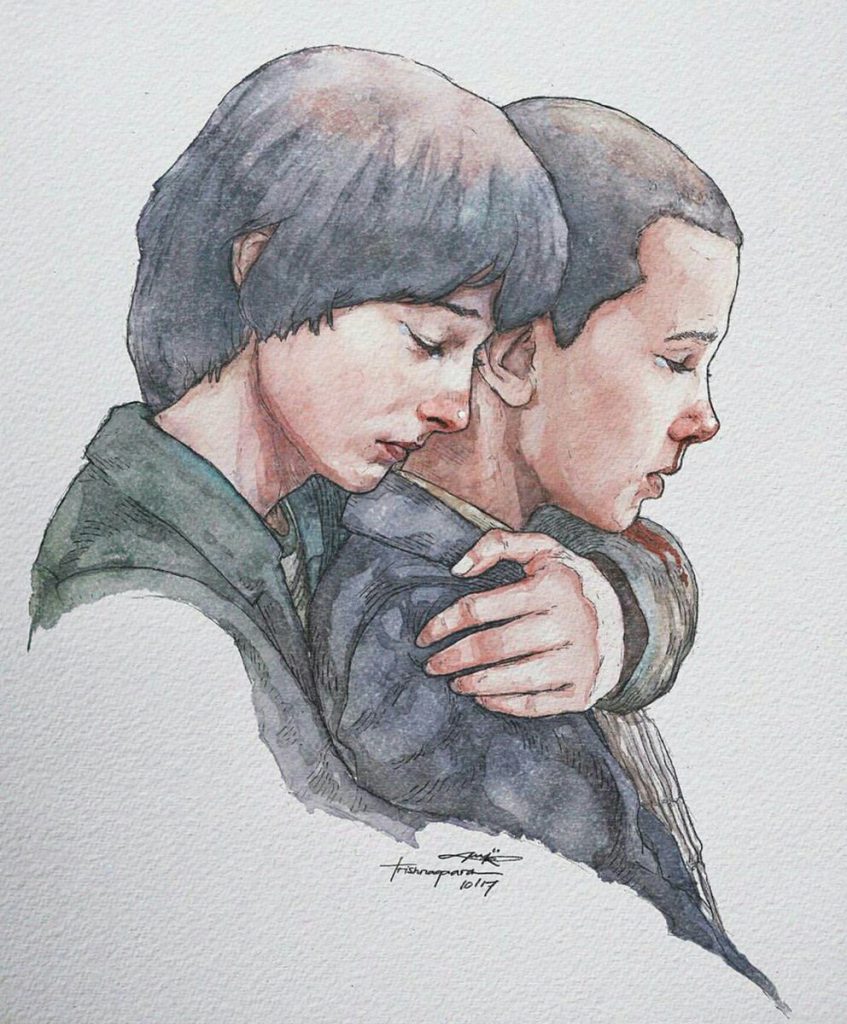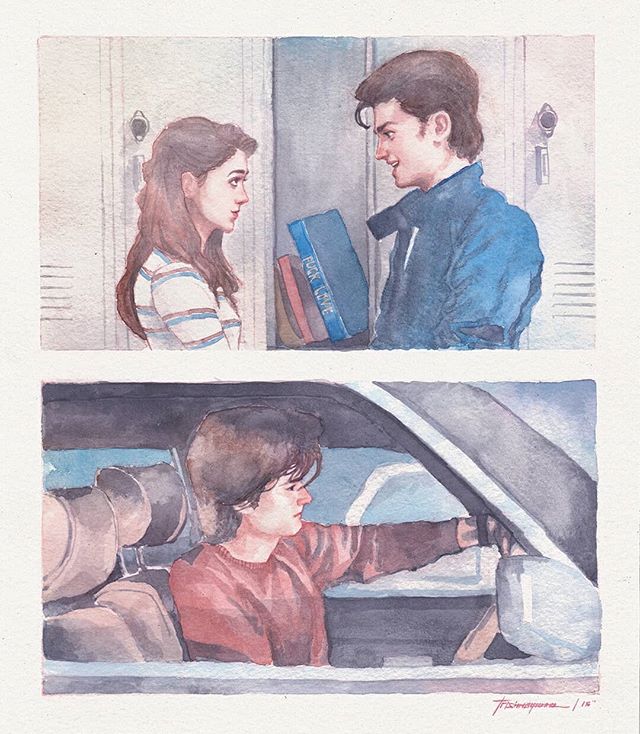 18. Rachel Everett
Rachel Everett is an Illustrator & a Storyteller.
I draw a lot, but it's not enough; I should be drawing much more. I'm a terrible planner, and a big dreamer, and it's my goal to one day find myself making comics for a living.
19. Dave Porter
Dave Porter is a traditional media artist from Nottinghamshire, UK. He primarily focuses on Portraiture/Landscapes with Graphite, Pastel and Oils.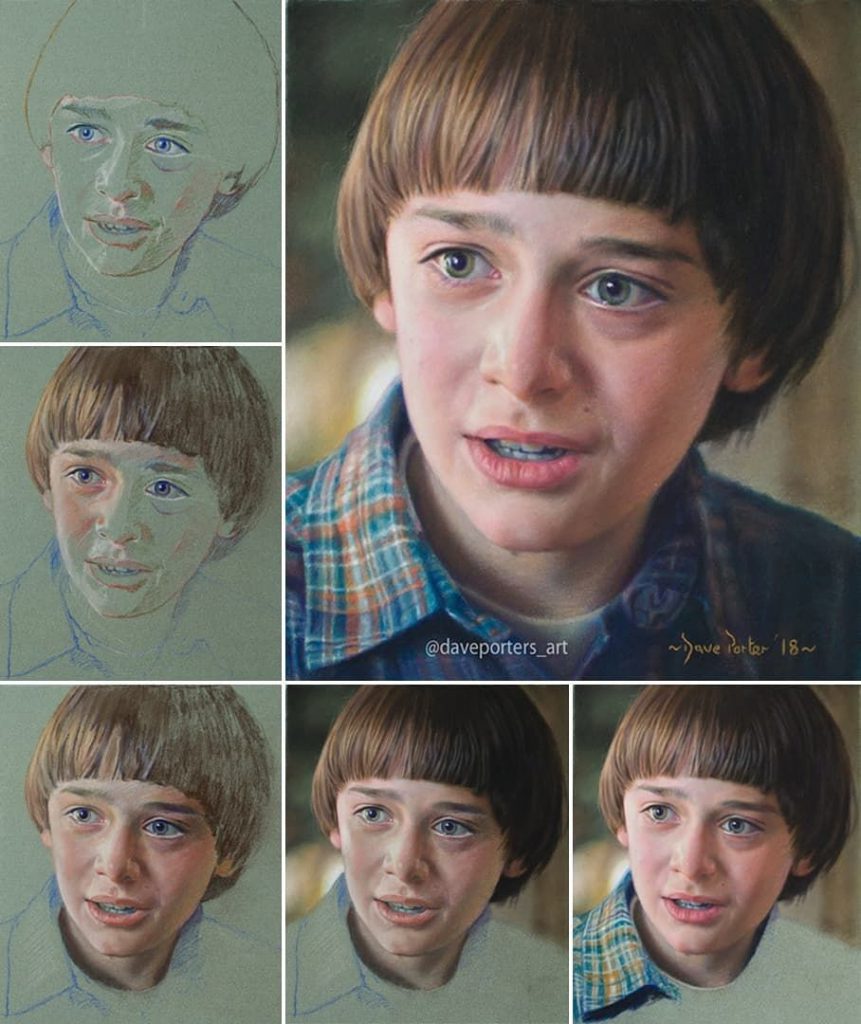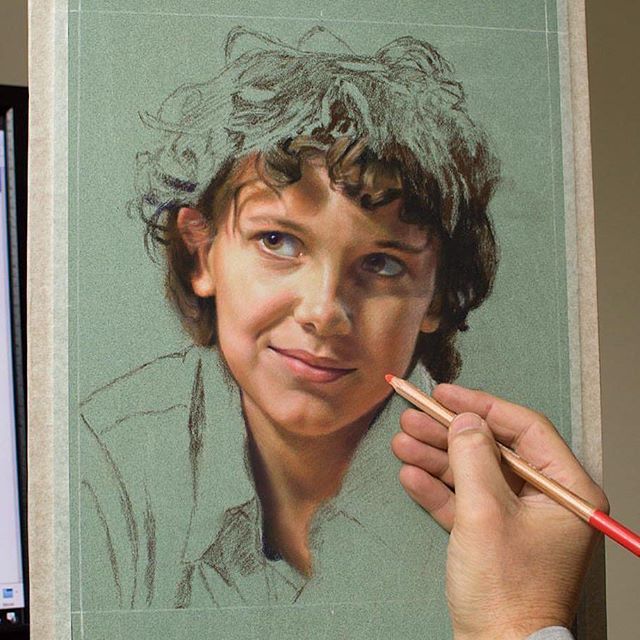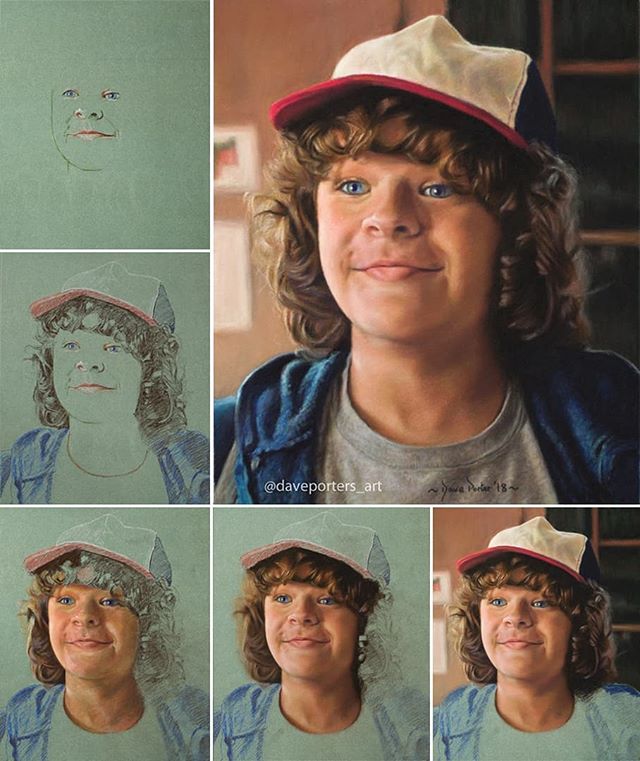 20.  Maaya Kitsune
Maaya Kitsune is a digital artist known online primarily for her variety of Fan Art works.
21.  Egor Golopolosov
Egor Golopolosov is an Illustrator from Moscow.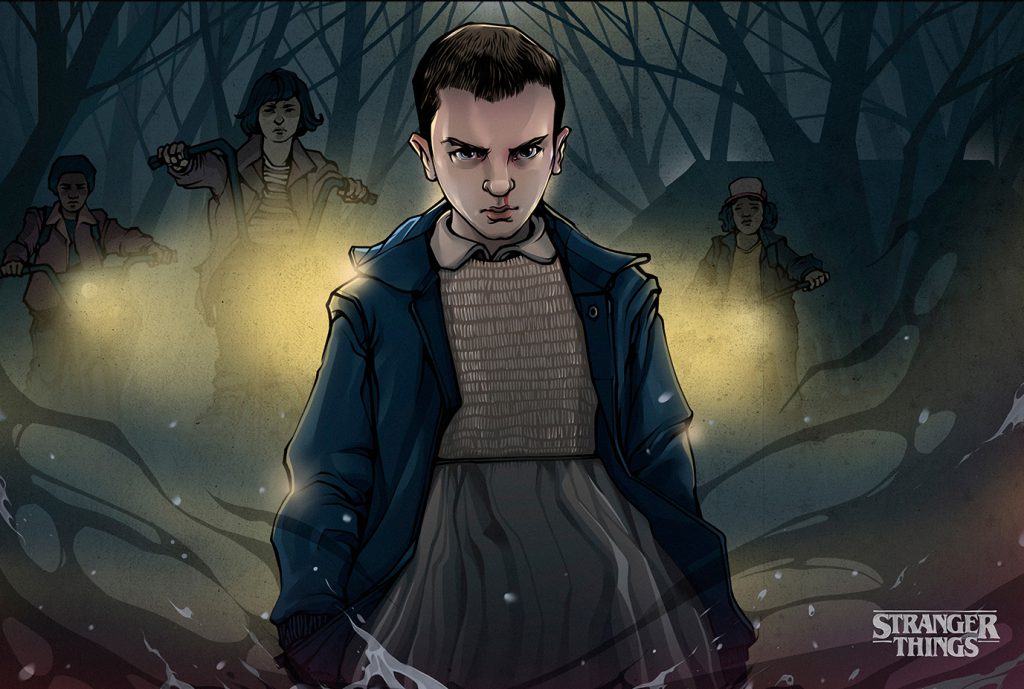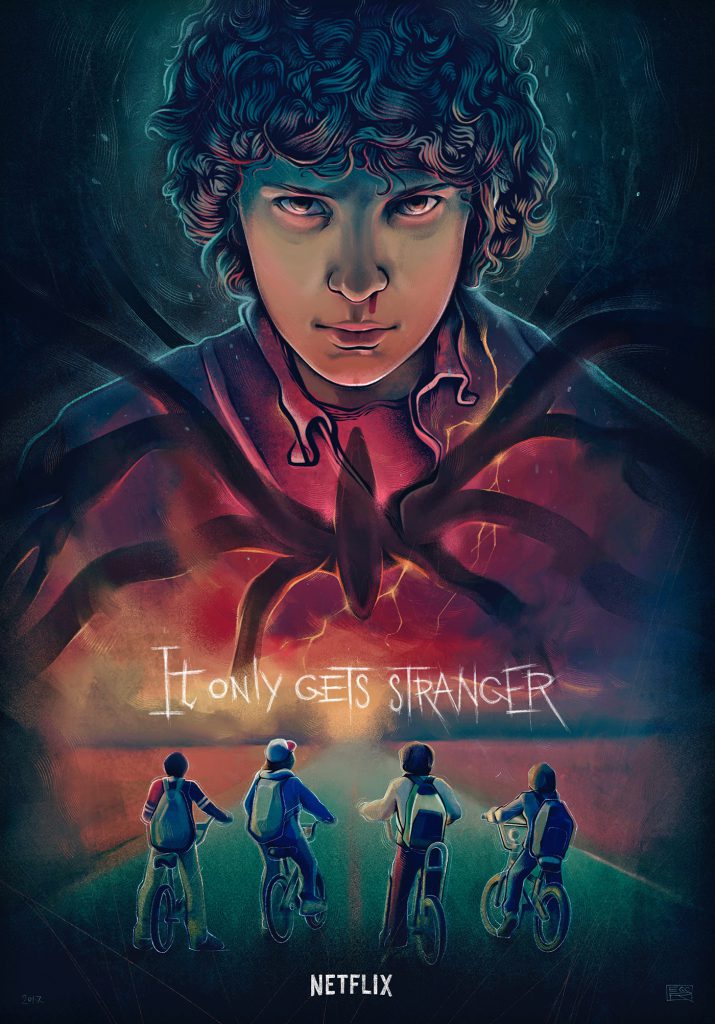 All images are the © copyright of their respective owners.
Final Words
Woah these are inspiring, aren't they?
Comment down below which Stranger Things Fan Art is your favorite? 
And from what other famous movie/TV show/cartoon you would like to see a collection of artworks like this one?
Feel free to Pin these artworks to your Pinterest boards for future inspirations! 🙂
Oh, and don't forget to subscribe to our email list and follow us on social media if you would like to read our future posts!
Good luck on Your Art Path,
– Anna, Your Art Bud 😉
Blog Posts to check out next → "How To Draw A Dragon – Tips From 5 Artists"
and → "How To Practice Drawing Effectively"