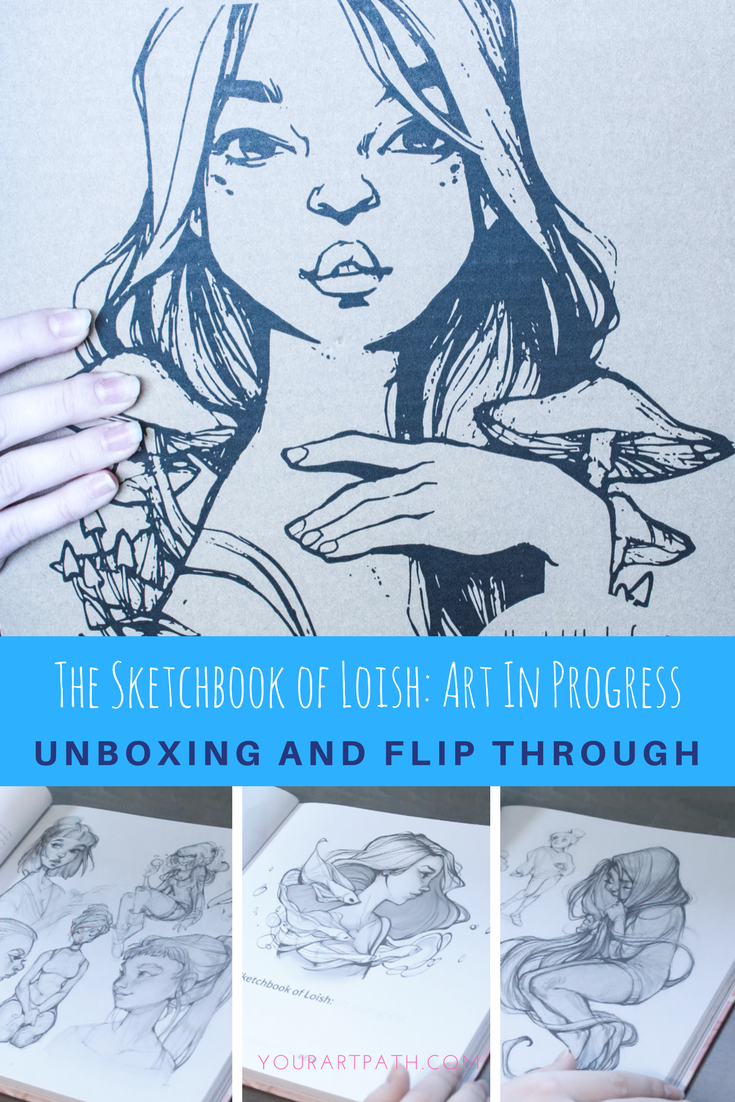 It is so easy nowadays to get inspired by artist's work on social media and watch the endless stream of tutorials on YouTube, Skillshare, and other cool websites.
You can then go ahead and buy prints and merch by favorite artists on Etsy, Society6, Zazzle and so on.
But what's better than one print or looking at an art piece through the glass?
That's right, ART BOOKS!
There is something magical about holding a book full of beautiful pieces, flipping through the pages, again and again, to discover something new every time you look at them!
And there is something stunning about digital work when it finally translates onto a piece of paper.
And that is what the book "The Sketchbook of Loish: Art in Progress" is for me – inspiration, education, and beauty.
Apart from this blog post, I also recorded a video "The Sketchbook Of Loish: Art In Progress (Unboxing And Flip Through)" (in which I rumble a lot), so you are welcome to check it out as well:
About the Artist
Lois Van Baarle, better known as Loish in the online world, is a freelance illustrator/animator from Holland. She is very popular across all social media, and at the time of this post has more than 1 million followers on her Facebook and Instagram Pages.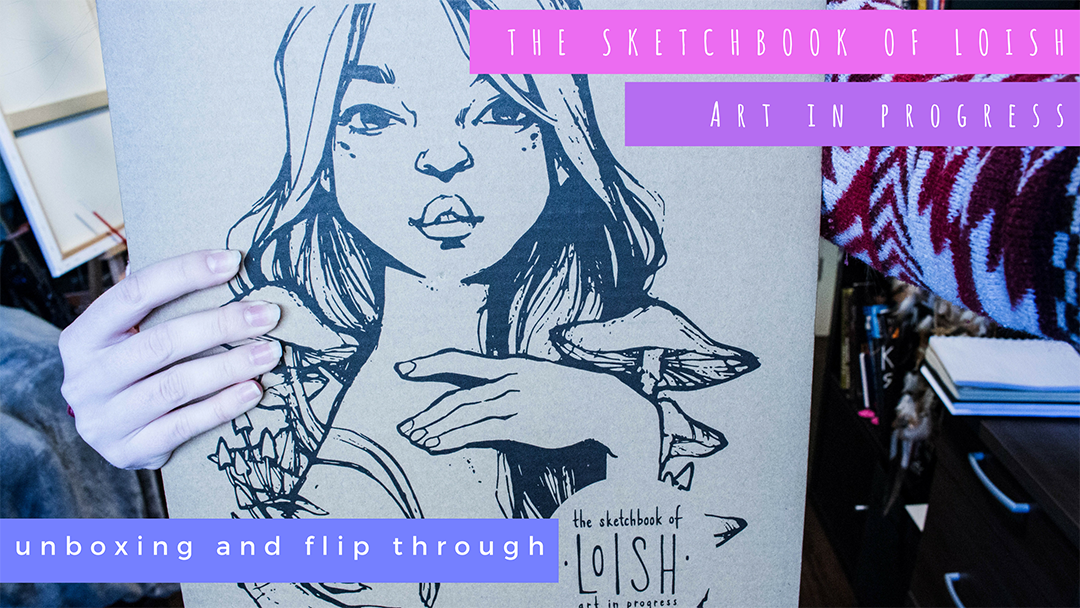 About The Publisher
Both of Loish's books were published by 3dtotal Publishing – one of the most innovative, exciting and up-to-date digital art publishers!
They work with digital artists from all around the world!
Some of their titles include:


About The Book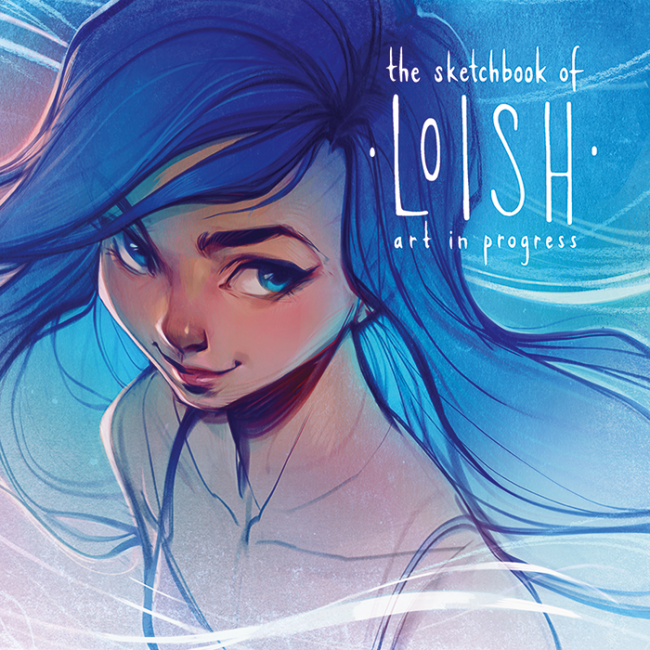 This is the second book by Loish, her first one is "The Art Of Loish: A Look Behind The Scenes" in which she collected a lot of her finished digital work.
This second book is almost a continuation of the first one!
As Loish was collecting artworks for her first book – she came across a lot of sketches and unfinished work that she would love to share. Then the idea for the second book was born.
"The Sketchbook Of Loish: Art In Progress" is filled with sketches and work-in-progress art.
The book was actually launched in a Kickstarter campaign in September 2017. (And the first book was launched in August 2015 on Kickstarter as well).
What's Inside?
Table of Content: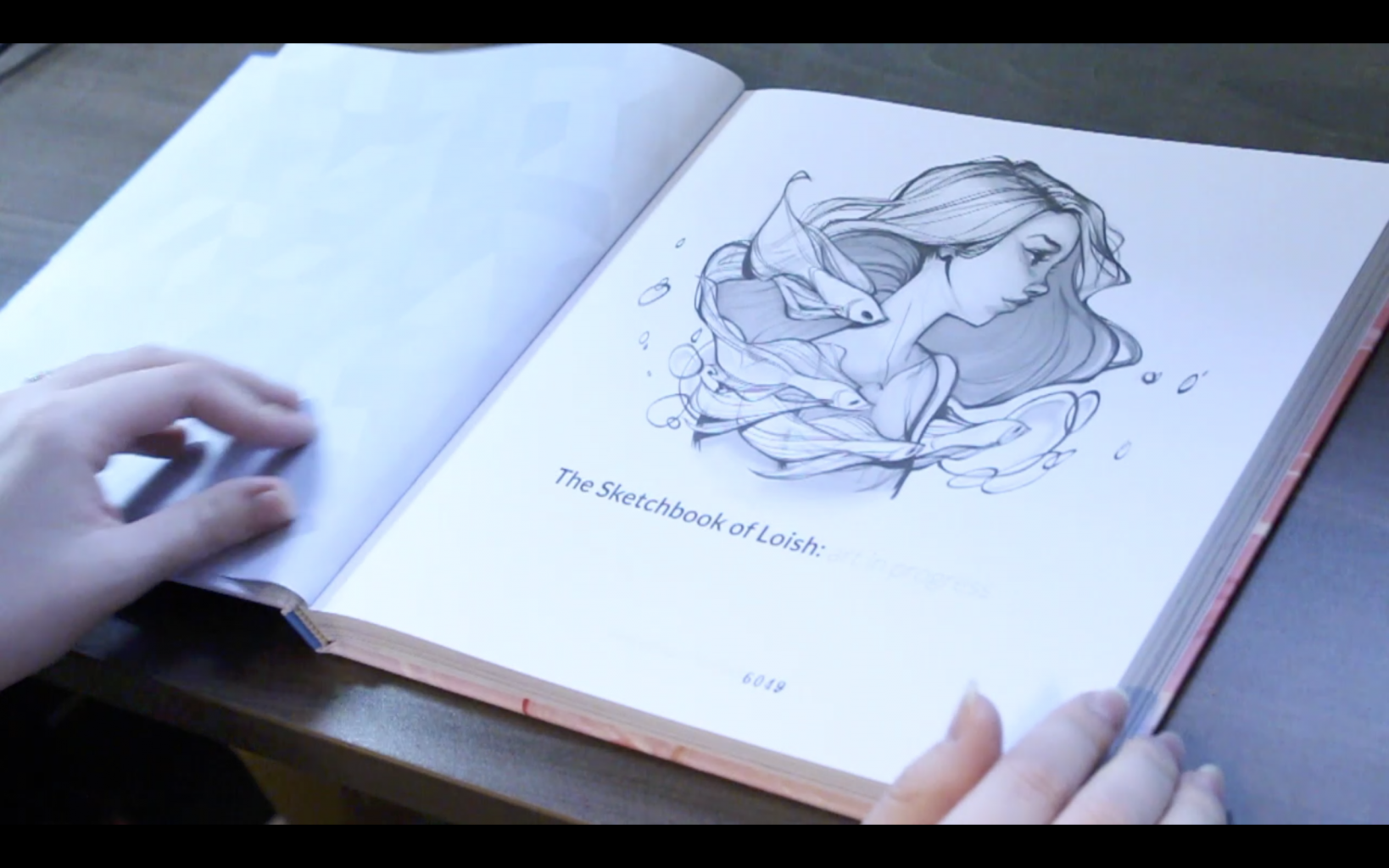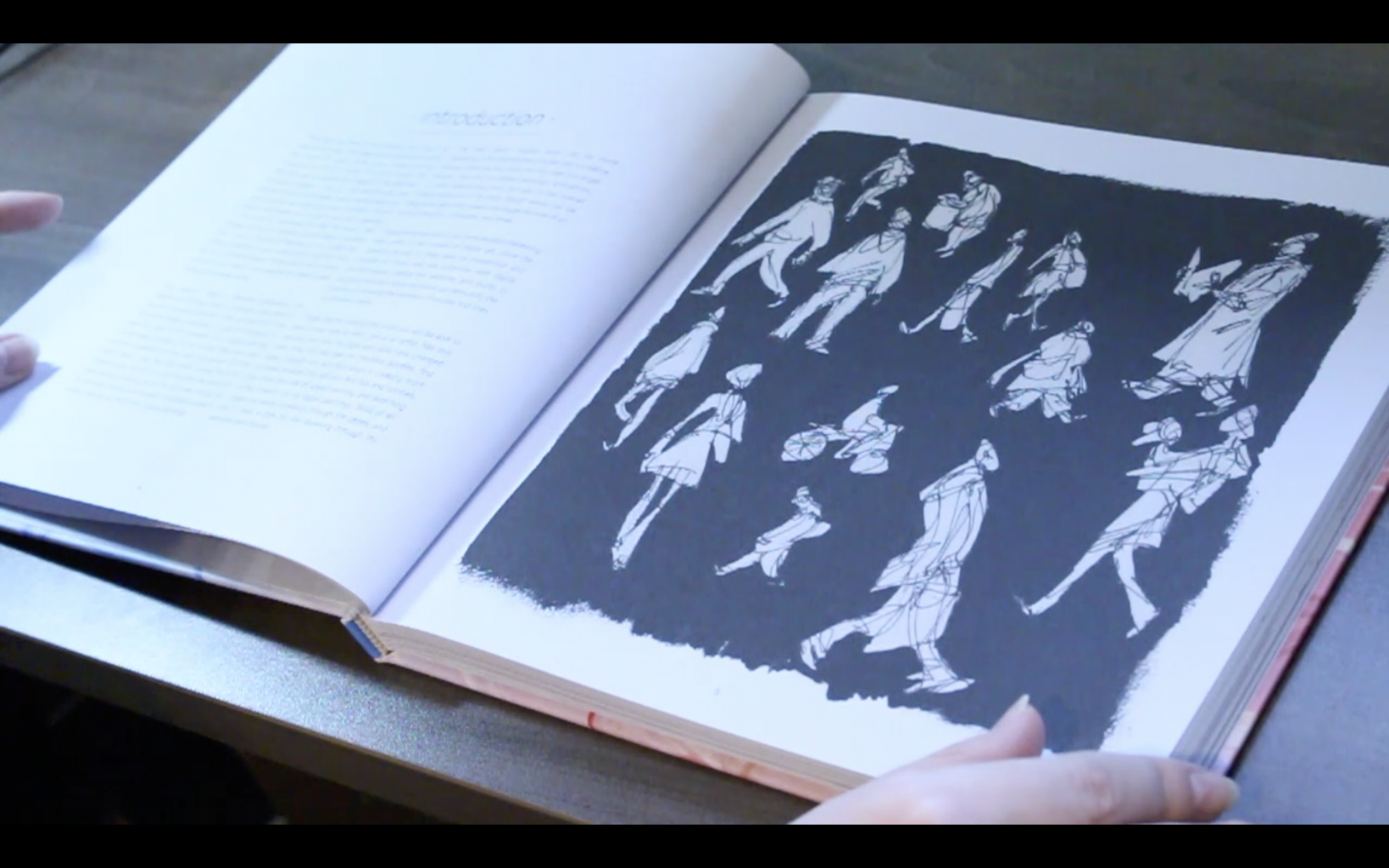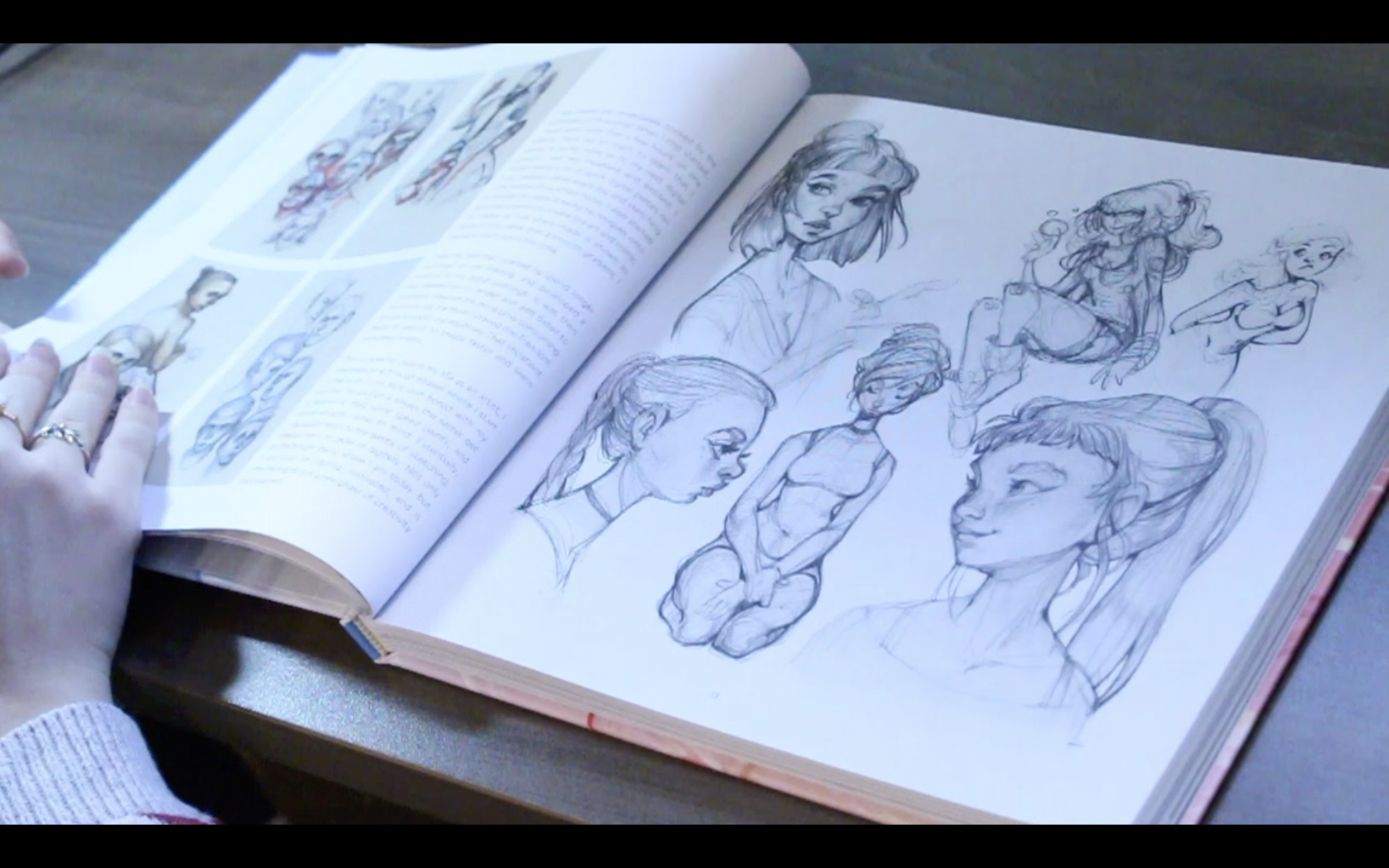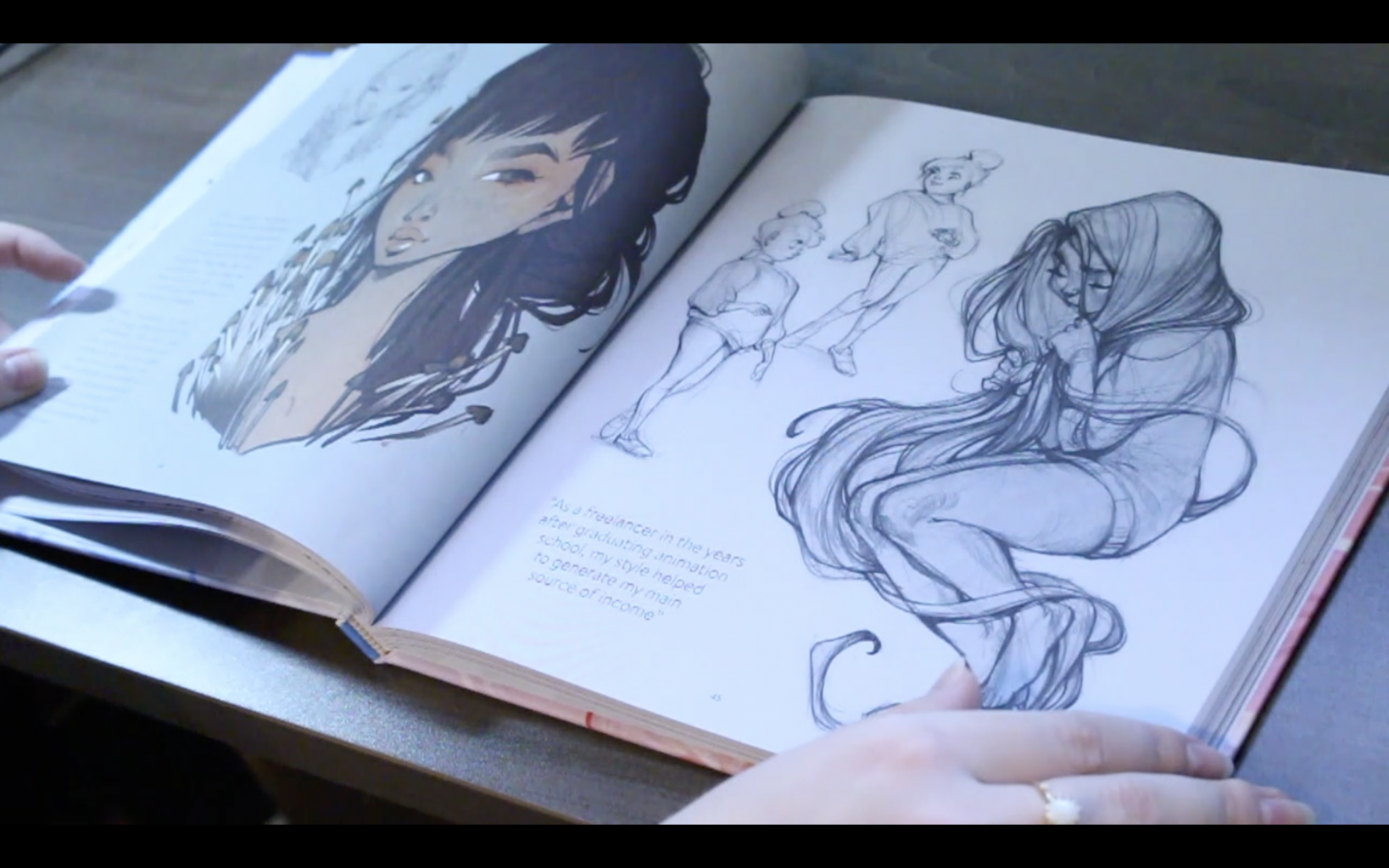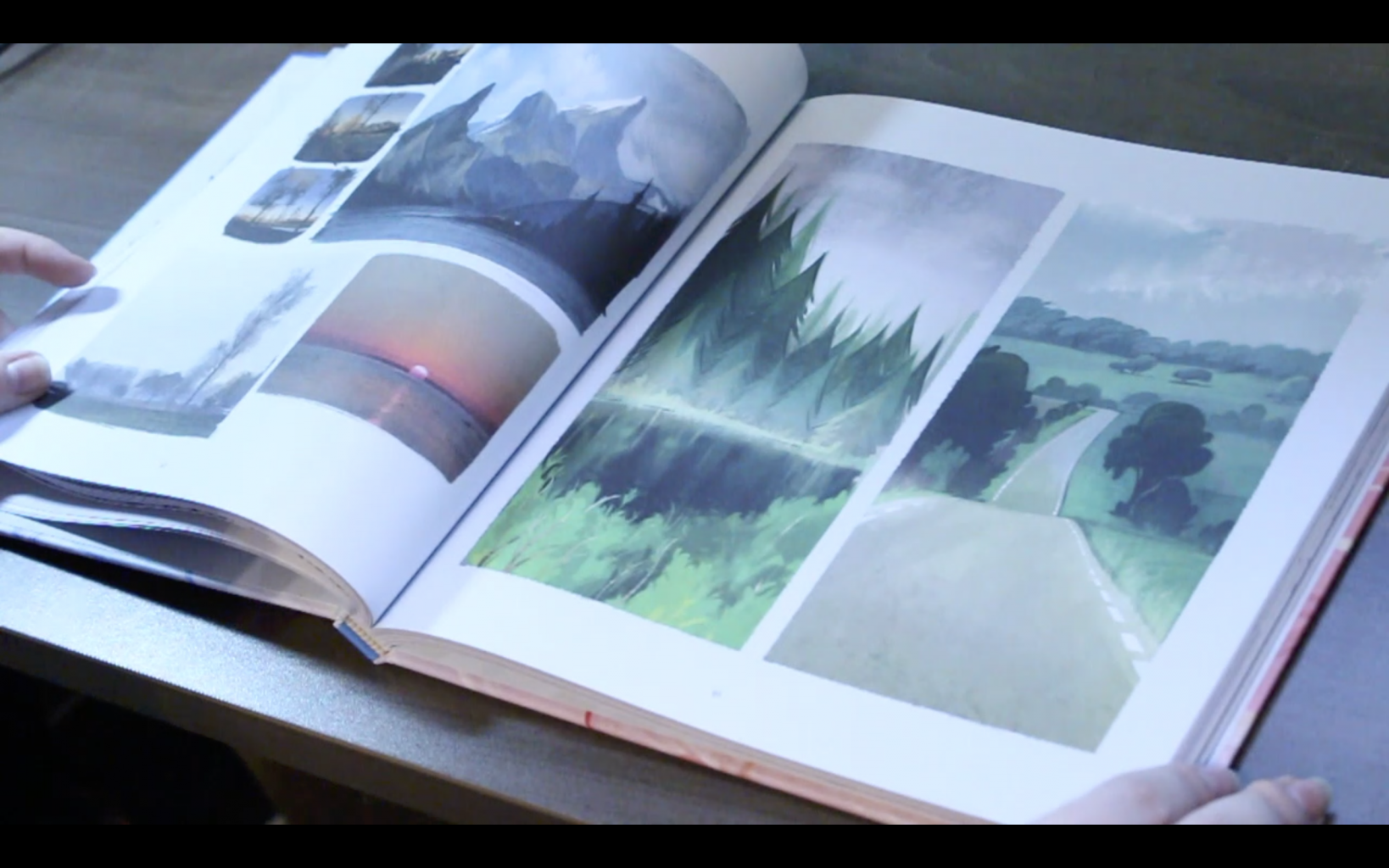 Concept Art;
From Sketch To Painting;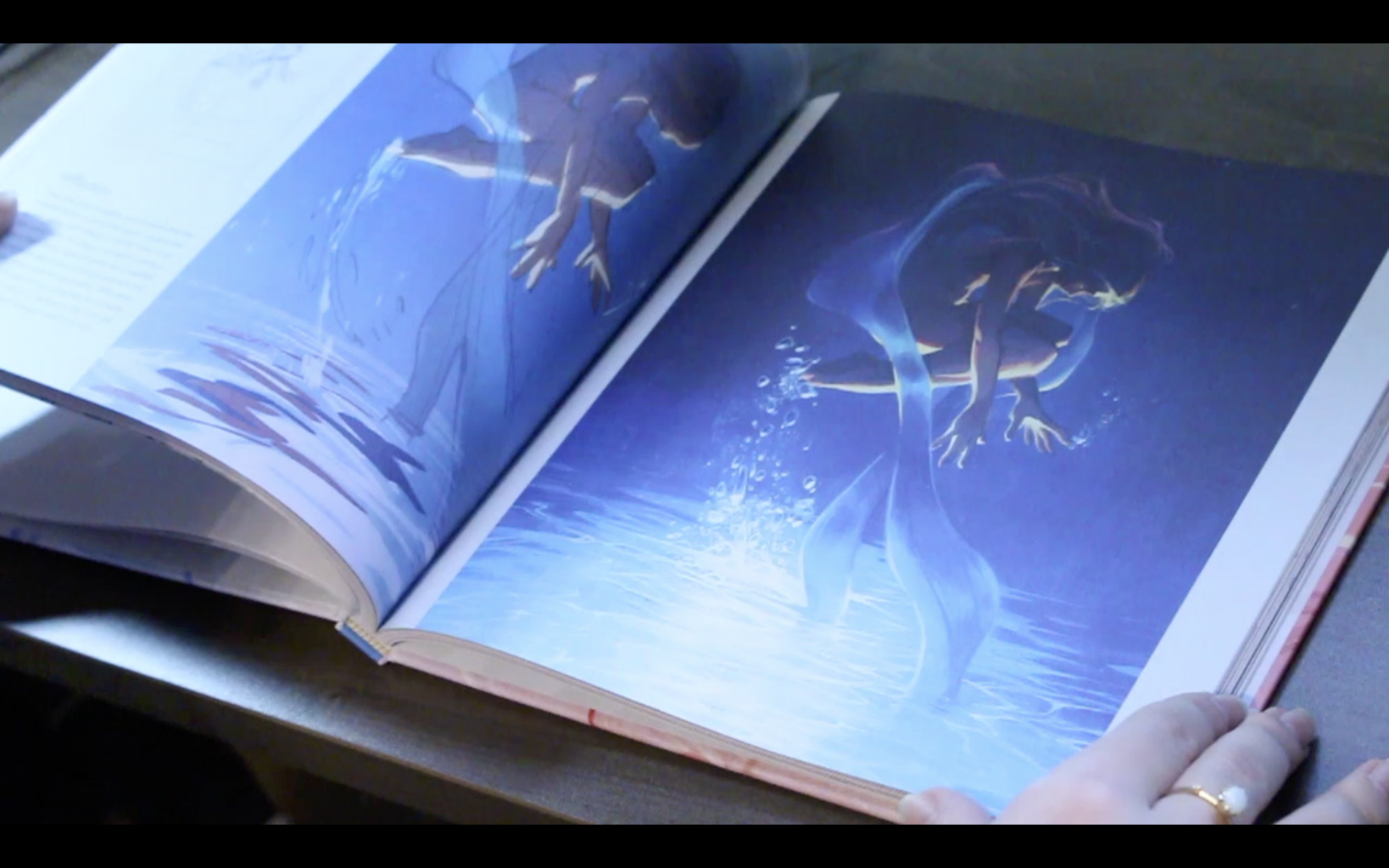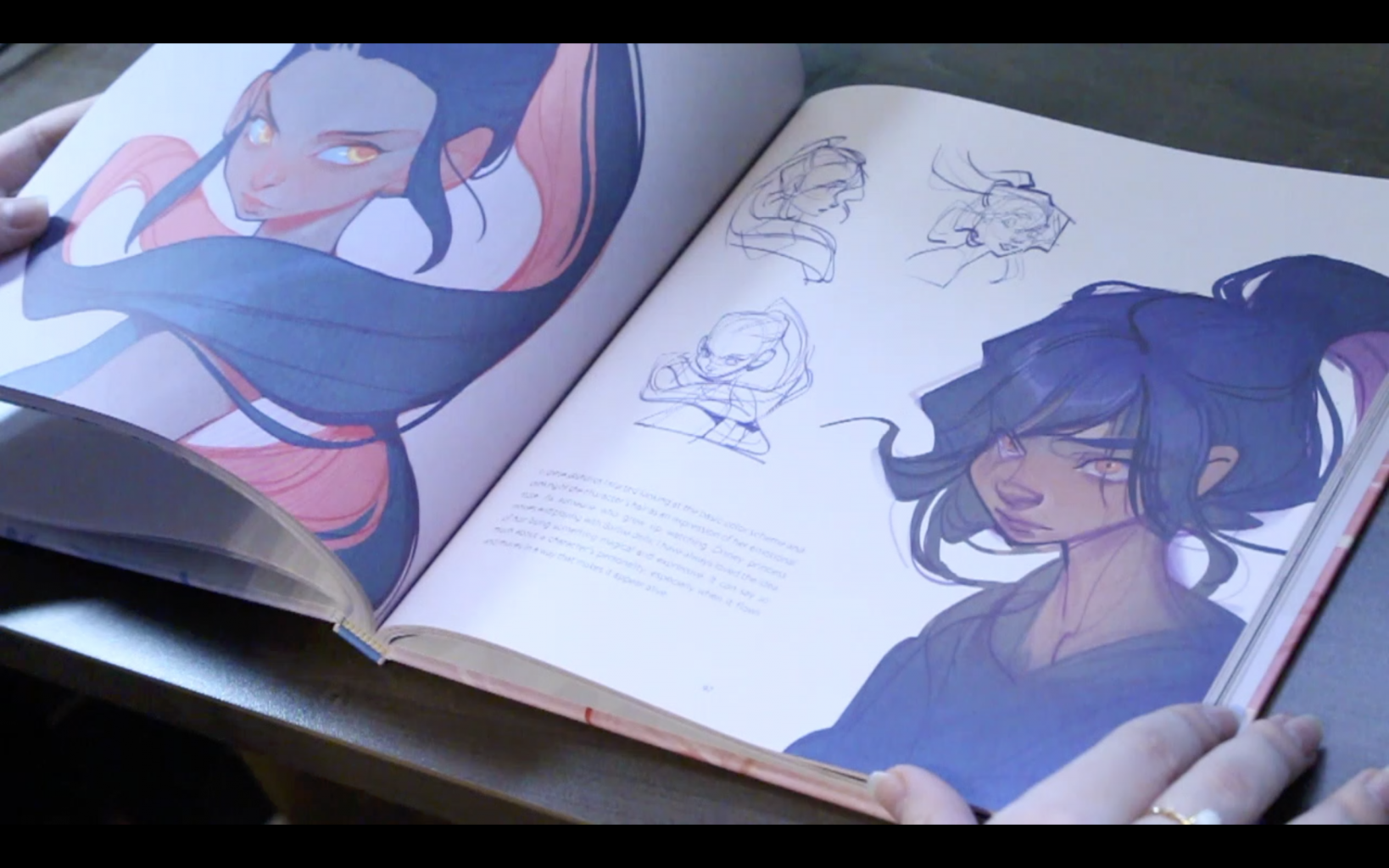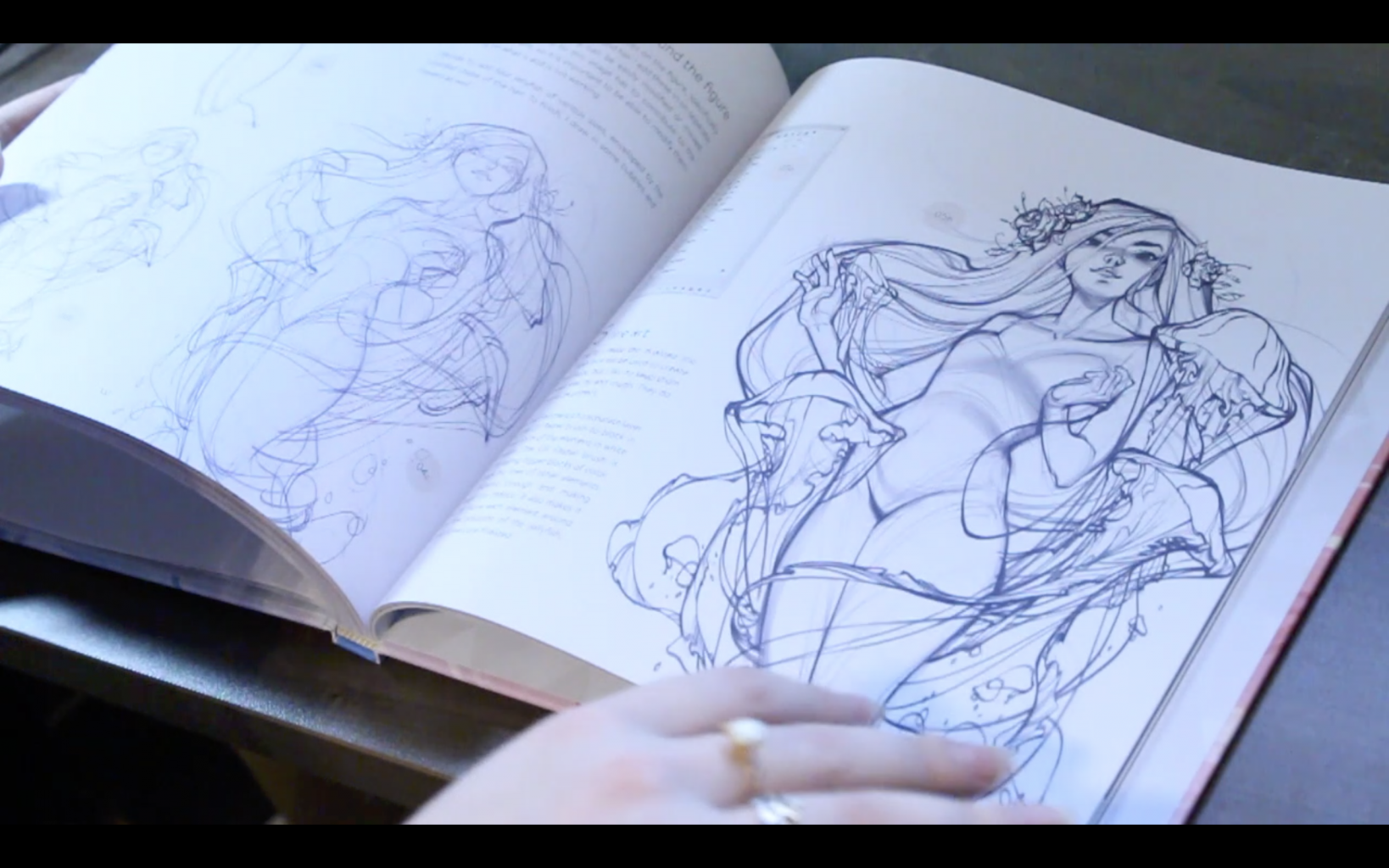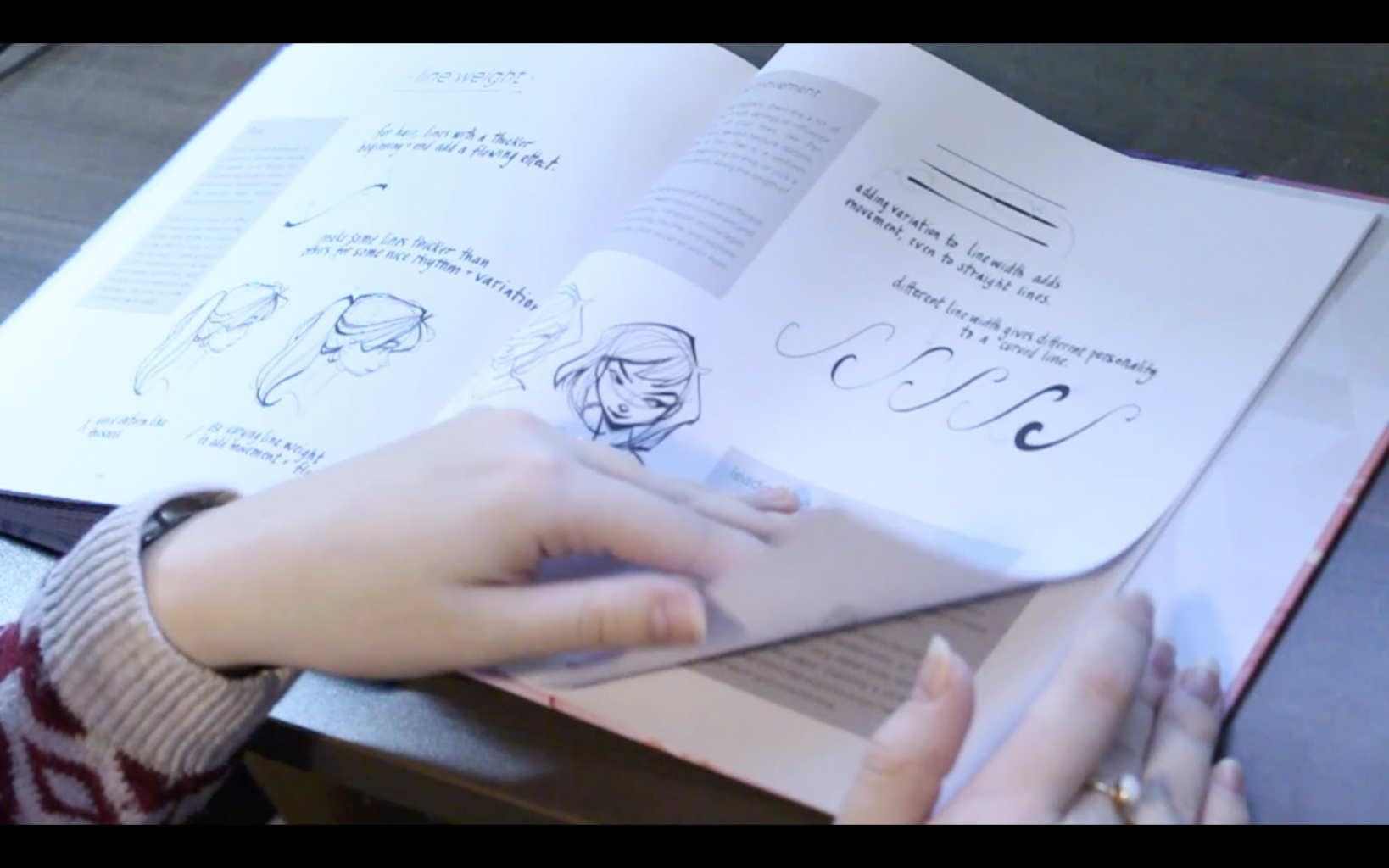 Thank You;
About The Artist;
About 3dtotal Publishing.
Who Is It For?
This book is a great fit for a beginner as well as an intermediate artist.
Especially great for true fans of Loish's work!
Inspiring content;
Artist's story included;
Full of Tutorials and Tips.
Why Kickstart a Book In The Future?
There are two big reasons why you should kickstart a book in the future (like I did with this one):
Supporting the artists you admire.
Freebies!
If you had the chance to watch the video I embedded for you at the top – you already know that I have received a lot of freebies together with this book!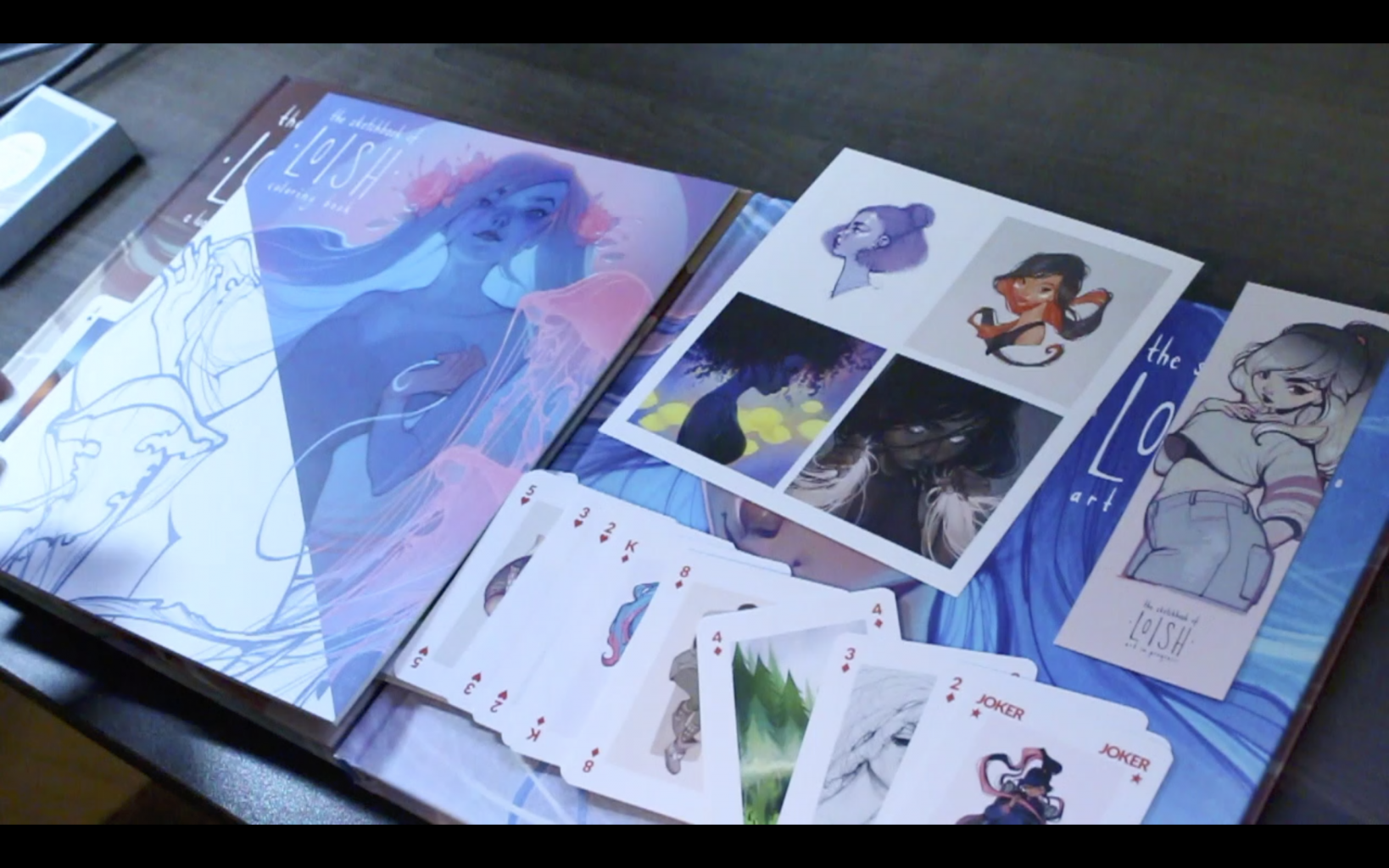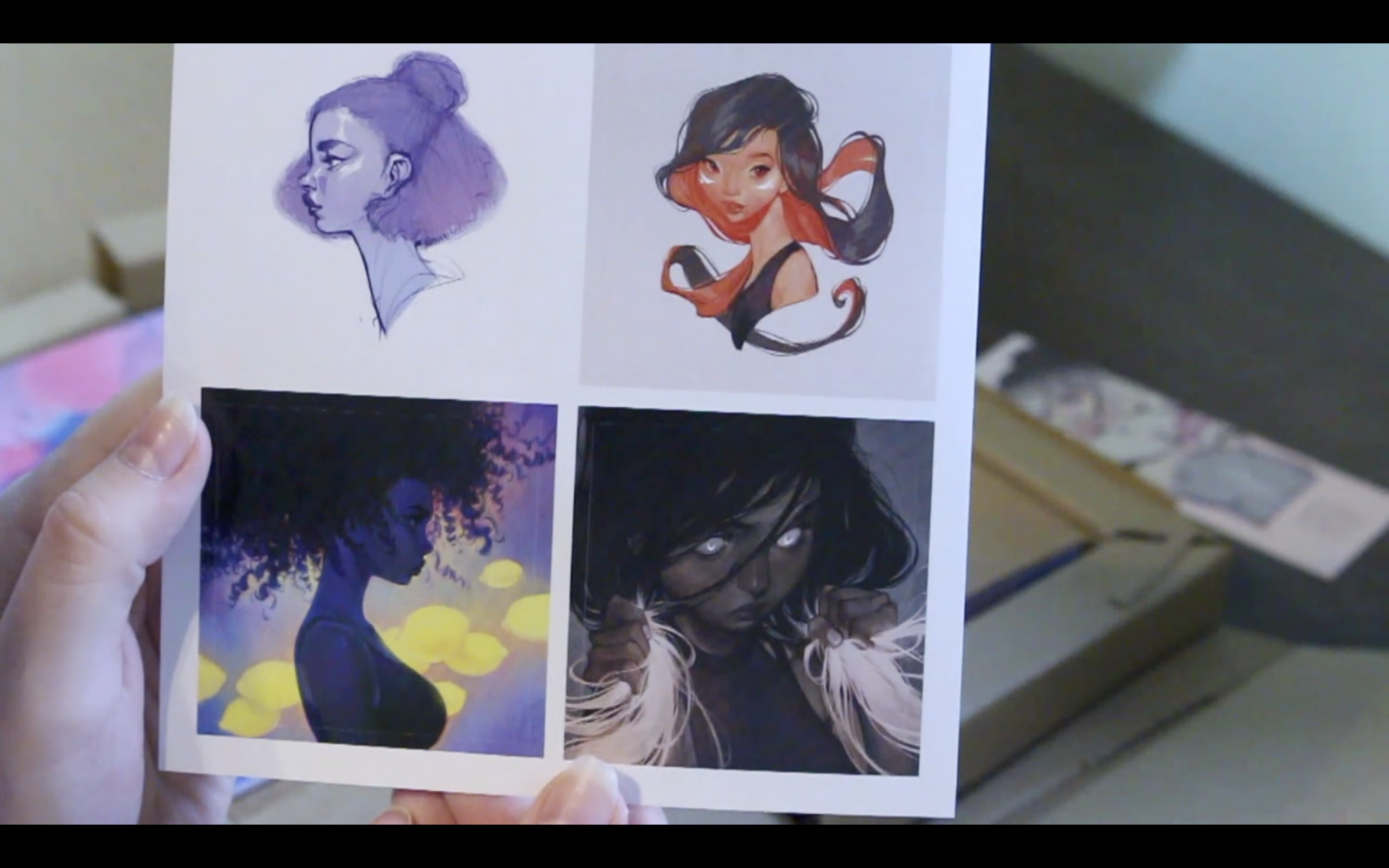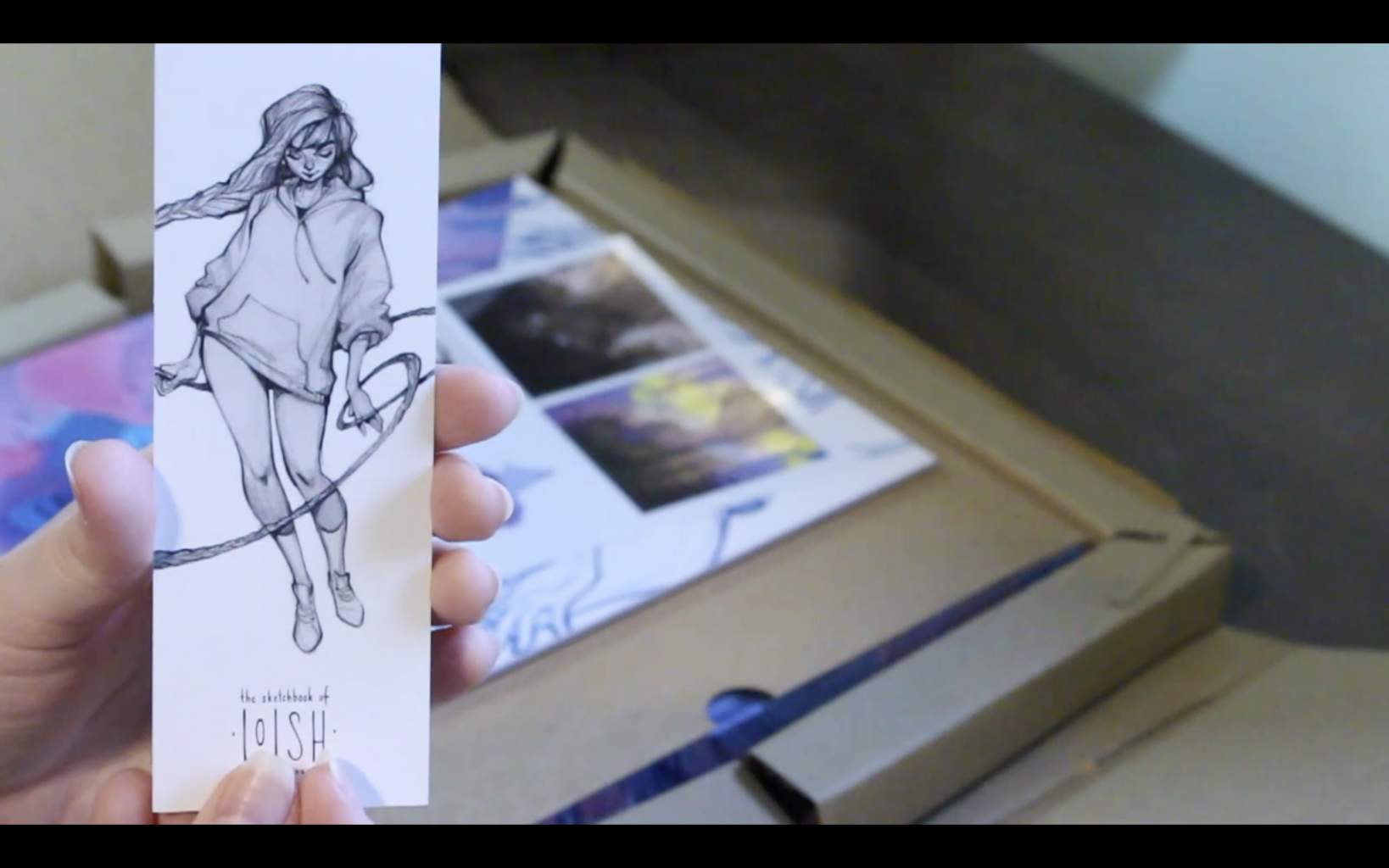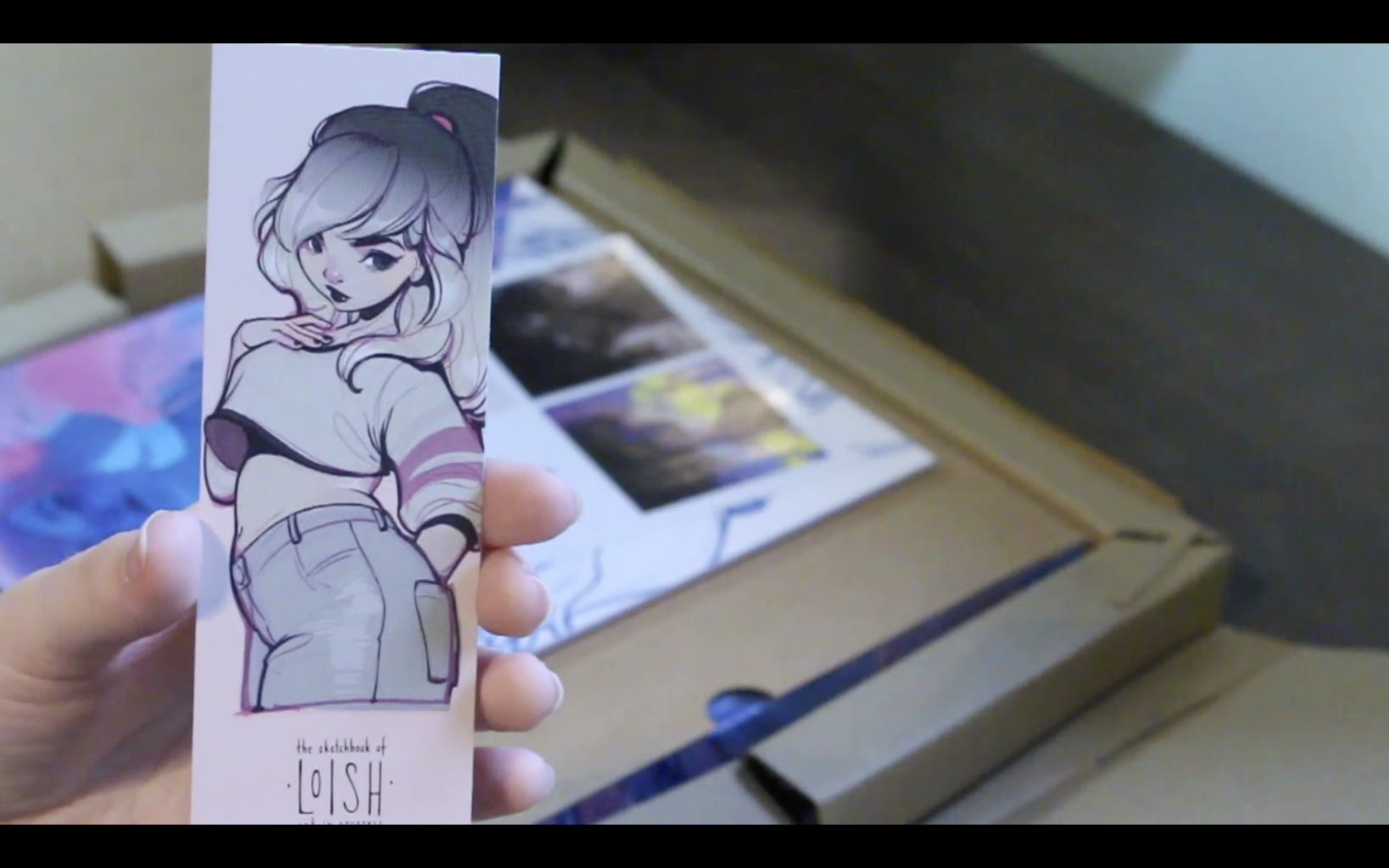 These are not available anymore as freebies when you purchase the book, but you can buy them separately.
For example, you can find some of her stickers at Society6.
Next Steps
Browse Amazon's Art Books collection that I currate, and get this or many other books available!
This way you support the artists you love, and have a beautiful piece of art to hold on to and look at 🙂
Feel free to Pin these images to your Pinterest boards for future inspirations! 🙂
Oh, and don't forget to subscribe to our email list and follow us on social media if you would like to read our future posts!
Good luck on Your Art Path,
– Anna, Your Art Bud 😉
Blog Posts to check out next → "How To Draw A Dragon 7 Awesome Books"
and → "14 Best Figure Drawing Books for Beginners"
This post is for review purposes only, and the content is under a copyright of their perspective owner.