We always have this one friend or a relative that is an artist – question is, what do we get for them as a gift?
So, it might be their birthday, Christmas, New Year's or just a gift because they are so awesome! – and if you get them anything from this list – they will be so so grateful! ( and they might thank you with an art gift of you or your dog they made using one of the supplies!!)
So here is the list of top art supplies they will absolutely love:
What To Buy For An Artist As A Gift? 7 Ideas
Pencils Set
 
Why will they thank you for it?
Faber-Castell produce amazing art supplies with the best quality material for affordable prices!
It's a set of 12 pencils that are different hardness ( if you are not an artist and don't get why do we need twelve? Just trust me, we do!)
They are ideal for any type of artist and at any level of their art career
They are not the scratchy type pencils, so your special person will really enjoy working with them!
They have more than 50+ 5 star Reviews regarding the amazing quality of this product!
Great quality for a very affordable price! 
Browse some other amazing options! :
Colourful Pencils Set
 
Why will they thank you?
Prismacolor is one of the most quality brand that is recognizable around the world.
This specific set is the #1 Best Seller on Amazon in " Wooden Colored Pencils" category.
They offer sets of 48, sets of 72, sets of 132 and sets 150. Pick your own size and show some love to your art person!
They are ultra-smooth and made from richly-saturated pigments. That means that no scratchiness and muddy colors! Only the best from the best!
Much more affordable to buy online!
Browse some other amazing options :
Sketchbooks
 
Why will they thank you?
There are 2 pads for this price, so a total of 200 pages!
Strathmore is a very popular brand with a variety of products ranging in different prices, but all of the great quality.
It's an all-purpose 60-pound weight paper great for experimenting!
Artists LOVE sketchbooks! It's our personal world where we are free to do anything we like, and so we tend to have many of them and they are used on daily basis (even though rarely fully finished). Surprise them with a nice addition to their collection 🙂
The paper has a little bit of texture to it – which is always fun to draw on and the effect is simply amazing!
This particular sketchbook is ranked as Amazon Choice and has over 1 thousand + positive reviews!
 The price is very affordable and it's a nice gift on its own, or as a little beautiful addition to any other gift for an affordable price!
Check out our list of "36 Best Artist Sketchbooks to Buy in 2018" blog post!
Check out other awesome options:
Oil Paints
If you know that the artist you are purchasing for enjoys oil painting – maybe it's worth to check out our new blog post " Top 13 Painting Supplies List " where you can find some more detailed info on a bunch of supplies you can combine together into a very special gift! If you are not sure though, Artists LOVE experimenting with new media! So just give this a shot anyway 🙂
Why will they thank you?
The set of 10 tubes includes all the colors needed for effective mixing of tones.
Quality paints that have over 100+ positive reviews on Amazon.
These are water-mixable oil paints which are easy to use and very effective. Winsor & Newton combine pigments in a specific way that work just like original oil paints. The biggest pros to this are that one doesn't need any hazardous solvents to clean up after painting, and so artists get to work in a fun and safe environment with these paints.
Sold at a very affordable price point.
Check out all the other great options:
Watercolour Paints

Why will they thank you?
One of the most popular watercolor paint sets on Amazon with over 1 thousand+ positive reviews.
You can pick your own set (prices vary) depending on which ones you prefer to get.
The colors in these paints have great transparency, work well even when thinned down and have a great color range.
Very affordable price.
Check out other amazing options here:
Brushes Set
 
Why will they thank you?
The brushes made in great quality with the bristles that stay on the brush instead of becoming a part of one's artwork (trust me, it's super annoying!)
The pack comes with a variety of brush sizes and style + you get a FREE BONUS Painting knife & Watercolour sponge!
They offer a 60-day money back guarantee and a 12-month replacement warranty if you are not satisfied with the product. No worrying buying this awesome set!
They have over 100+ positive reviews on Amazon.
Purchase them for just an affordable price HERE!!
Check out other great options here:
Drawing Tablet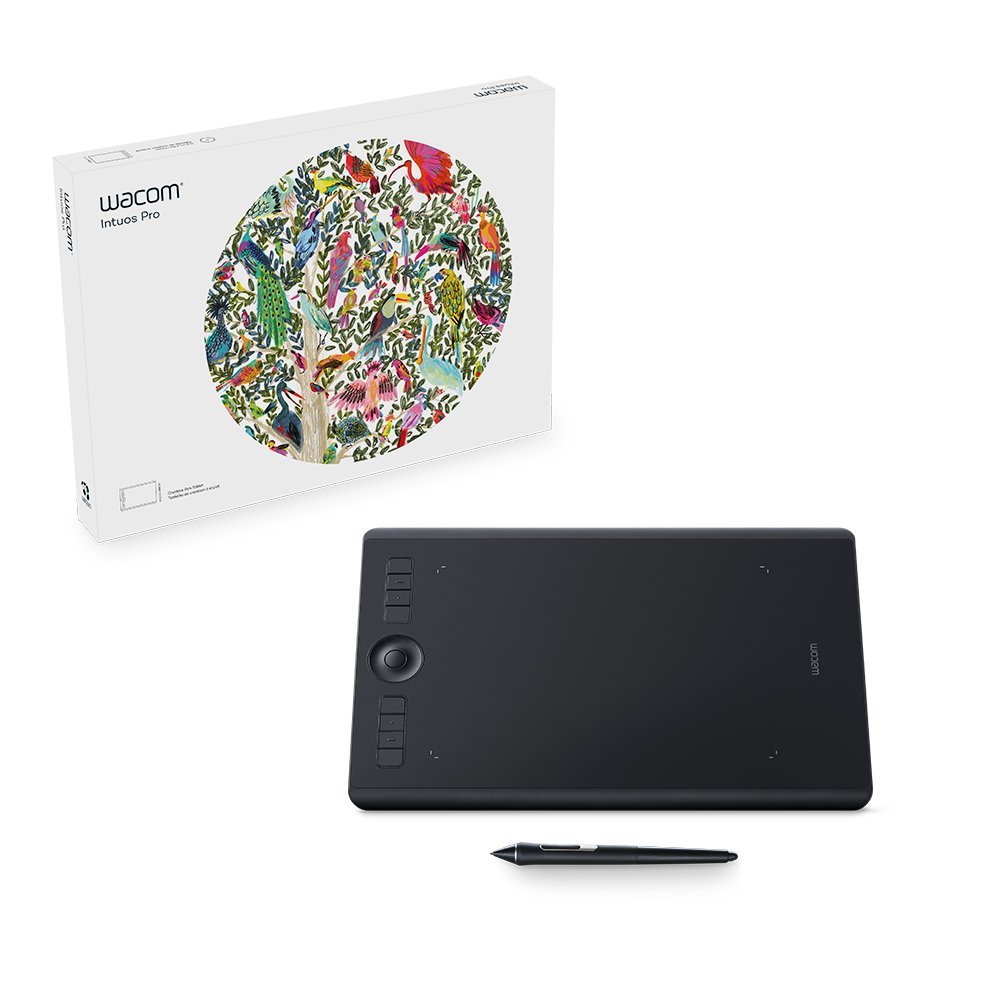 Why will they thank you?
It's a digital age and every artist is etiher doing digital art or thinking of trying! So you can be the one to give them a chance of trying a new way of creating art!
Longlasting – your art friend will be done with the most of the items above pretty soon (running out of paper, used up pencils). But a tablet is somehting that will stay with them for a long while! ( Mine for example I've had for 4+ years. I have the same Wacom Intuos Pro Medium but the older model which I will link down below.)
Great gift for a big ocassion, so you get to treat your special art person with a luxurious and useful gift.
Wacom is a proffesional grade company that creates one of the best tablets out there, and are the most known amongst all the professional digital artists.
Check out more great options below:
So, here is the list! I hope you found the perfect Christmas gift (since I'm writing this when the Christmas time is approaching) – or a gift for any other occasion! I'm sure they will love it <3 because I would 😉
Thank you for reading and don't forget to subscribe to our email list at the top of this page for many more other amazing weekly updates with tricks, tips, and motivational content!
Check out these relatable amazing blog posts here:
"Top 13 Oil Painting Supplies List"
"How To Art – 7 Beginner Steps to Improve Your Drawings"
"Figure Drawing Lessons (3 Steps) – The Secret Course"
"Step-by-Step How to Draw People (stylized)"
"How To Draw Portraits Step by Step"
Stay Inspired!
-Your Art Bud 😉