For this week's interview, we are super excited to have Penko Gelev with us – a Freelance Illustrator from Bulgaria.
You can find him on: Behance, Art Station, Facebook.
Let's show him some love !! <3 <3 <3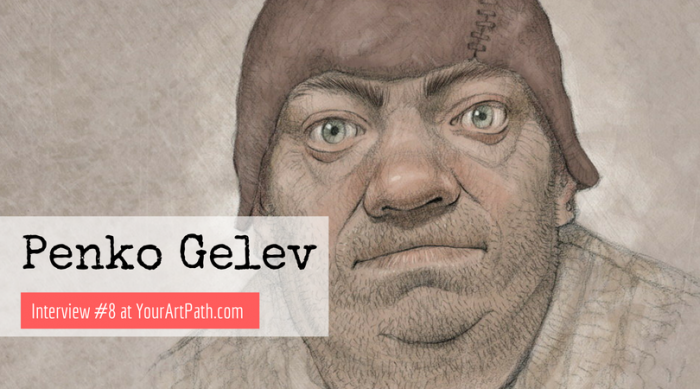 Anna (Your Art Bud): Thank you so much for being here with us today!
 At what age have you started making art and did you finish any art schools?
Penko Gelev: Hello, I'm glad to be here with you.
I've always drawn.
Some time ago, I found a piece that I drew when I was four. And this definitely was not one of my first drawings. That is to say, that I did not turn to drawing. I've always known that drawing has been all to me.
I started to learn methodical drawing when I was about ten years old. My classes were at my hometown, Asenovgrad. At twelve I became an apprentice at the studio of an elder artist.
I learned there in a course of four years. Then I studied and graduated from an art school. In meantime, my elder brother, who is an artist, too, gave me lessons.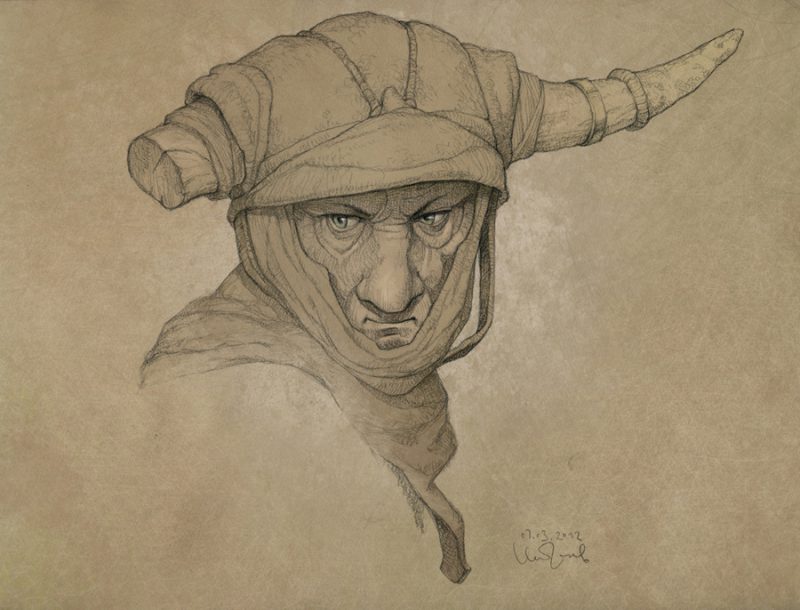 A: Do you think in order to become an artist you need to go to an art school?
P: I'm sure that long, consecutive, and consistent education helps a lot. An art school, or individual preparation – I think it all comes to one's choice.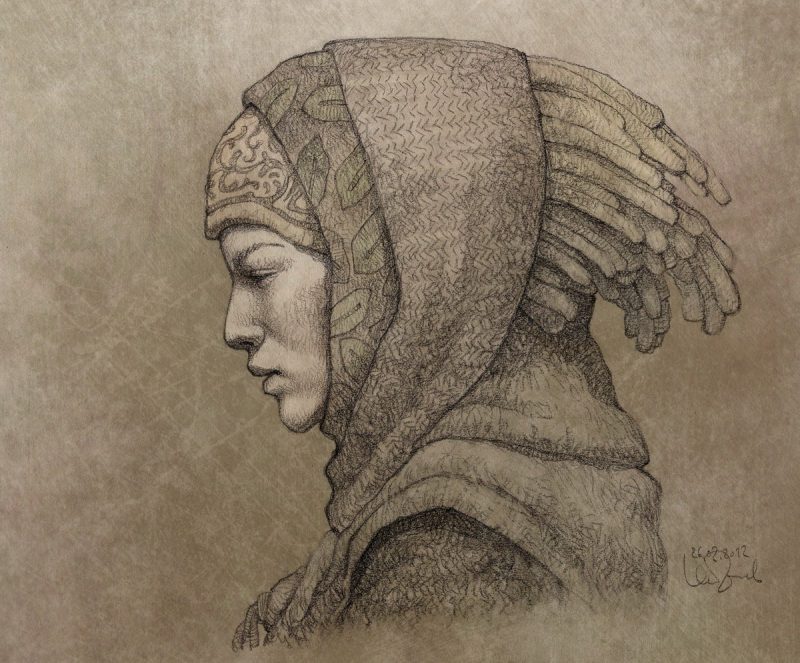 A: What are the biggest influences on the style and the topics of your art pieces?
P: Almost each book that I've read, a film that I've watched, and many, many artists. Here's a small bunch of them: The Star Beast  by Robert A. Heinlein, Karlsson-on-the-Roof by Astrid Lindgren, all novels by Charles Dickens and Robert Louis Stevenson, Newromancer by William Gibson, Hadgehog in the Fog, directed by Yuri Norstein, Tim Burton's Nightmares before Christmas, El Greco, Vermeer, Hugo Pratt, Moebius…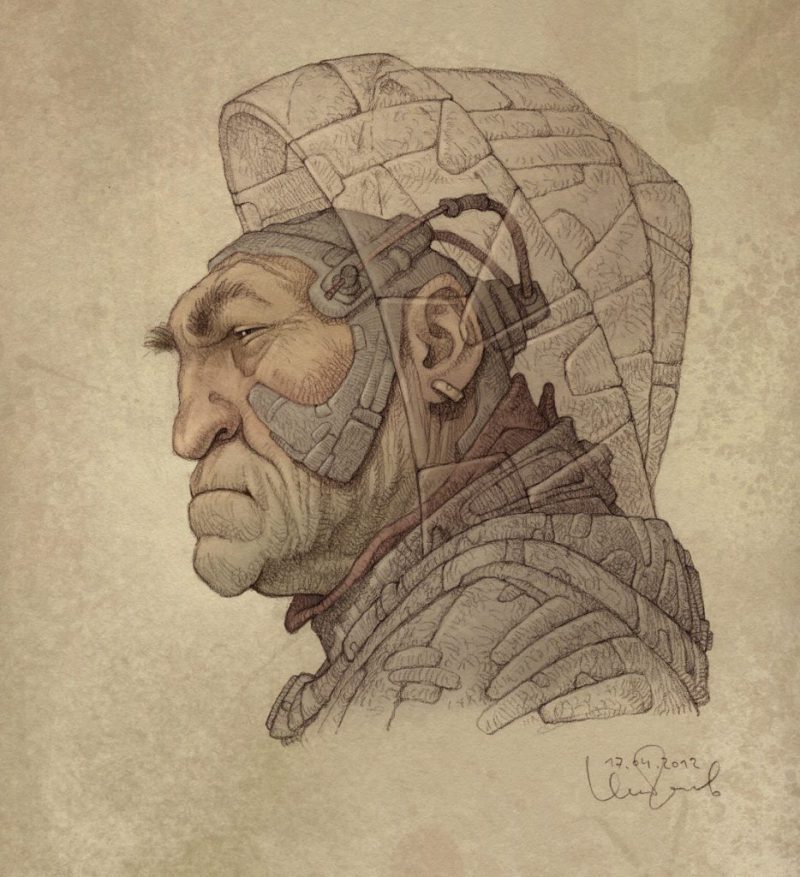 A: What does your work process usually look like? Where do you start?
P: When I illustrate, I first read the book carefully (or the comics' script). I develop the characters in details. If I have to study the epoch, I draw many costumes, hairstyles, houses, weapons, and all necessary stuff. If something is fantastic – I think it up. I dedicate much time to the preparatory work. Thus afterward drawing is easier.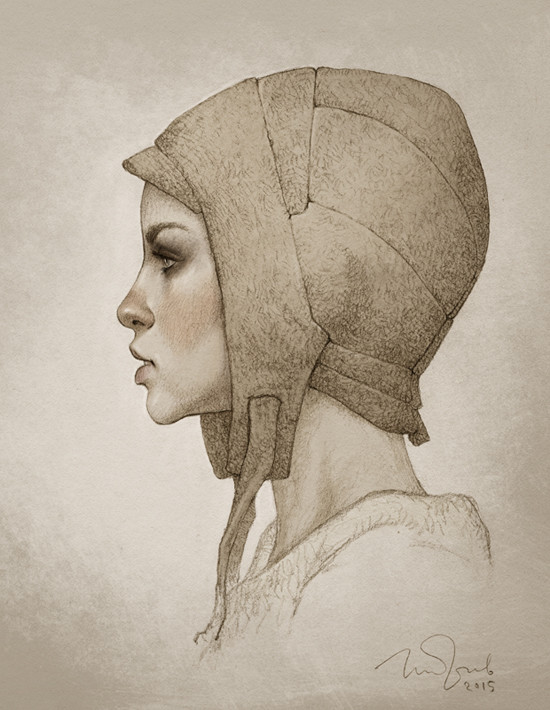 A: What are your favorite tools that you use when making art?
P: A pencil and a piece of paper, most often. Recently I've been drawing only on my Wacom Cintiq. The software that I use is Corel Painter.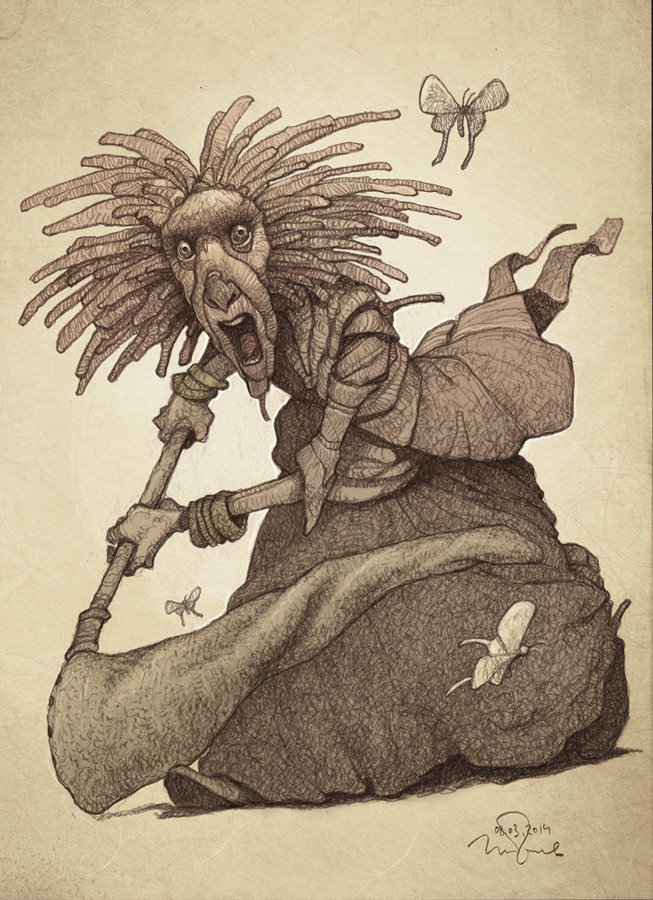 A: How long does it take for you to finish one art piece? And how many hours per week do you draw on average?
P: I don't have statistics. Sometimes I'm done in an hour or two. Sometimes I draw one picture in the course of few days till the end. I work about 10 hours every day, which means about 60-70 hours per week.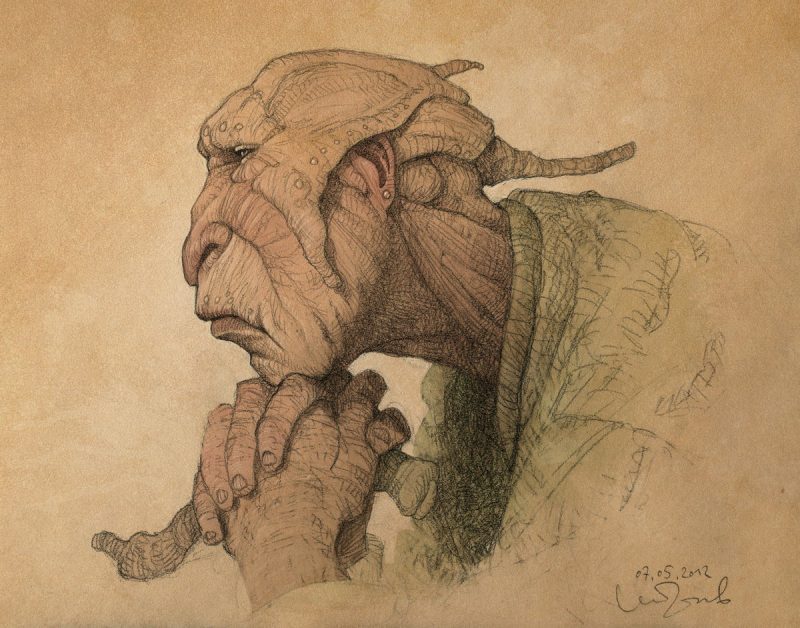 A: Who are your top favorite artists?
P: I can try to make a chronological list. No, I actually can't – from Praxiteles to David Hockney.
And here are the names of some comics' authors: Raymond Poïvet, Albert Uderzo, Hugo Pratt, Marcel Gotlib, Jacques Tardi, Moebius (Jean Giraud), Paul Gillon, Alfonso Font, Enki Bilal , François Schuiten, Dino Battaglia , Jordi Bernet, Daniel Torres, Hayao Miyazaki , Mike Mignola, Miguelanxo Prado.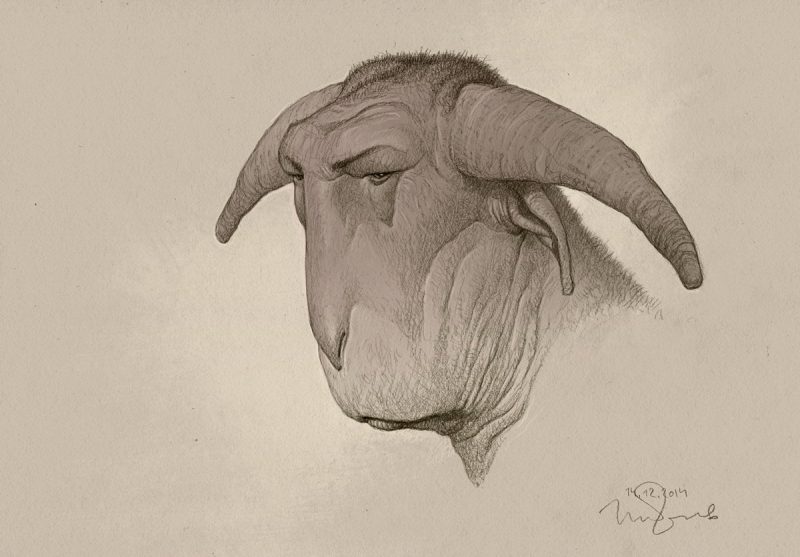 A: What is your big art dream?
P: To live to a great age, to have a huge, light studio, in which I paint big oil pictures, wearing a dressing-gown all day long.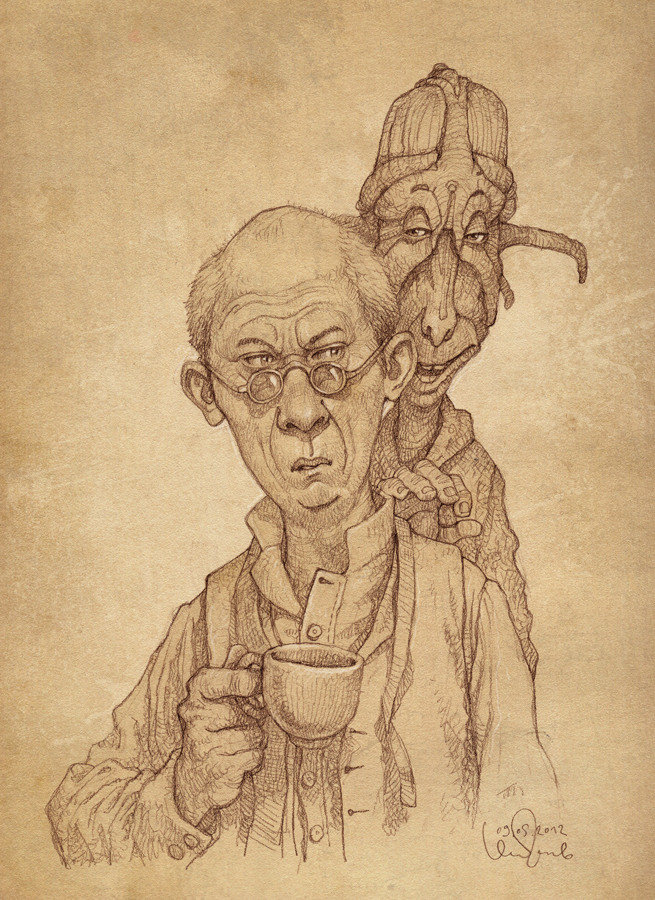 A: Anything else you would like to share with our readers? (anything at all! It could be something motivational, some more tips or info, ideas or wishes.)
P: Give yourself time. Our craft cannot be learned fast. You need time to learn your hand to create your ideas. It's all about anatomy, perspective, and movements.
You need time to get to understand people. To go through happiness, sorrow, love, and disappointment. And just as the time's passing by, you're getting better in what you're doing. In the end, the best of all is that you have the time.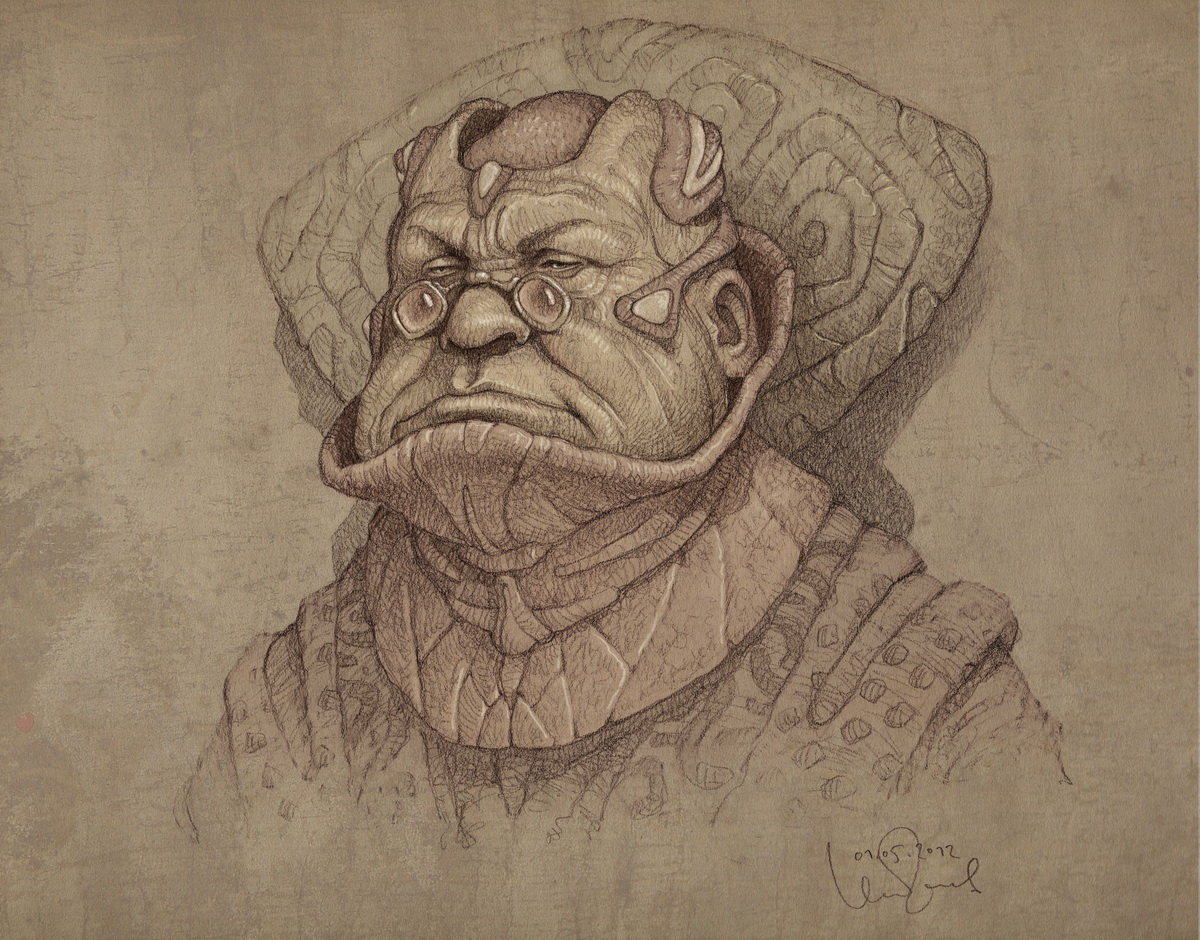 Woah what a great interview!! Thank you so much Penko Gelev for letting us into your thought process! There is definitely a lot to absorb and think about ! 🙂
If you guys liked it, please share on social media, subscribe to our newsletter and leave a comment below!
Also, check out other awesome interviews we have here at YourArtPath.com!
* " Artist Interview #1 – Featuring Kevin Hong " 
*  " Artist Interview #2 – Featuring B. Blue "
*  " Artist Interview #3 – Featuring Agnieszka Nienartowicz "
*  " Artist Interview #4 – Featuring Daria Golab "
* " Artist Interview #5 – Featuring Christian Orrillo "
* " Artist Interview #7 – Featuring Zipcy "
Good luck on Your Art Path,
– Your Art Bud 😉