Why Oil Paint?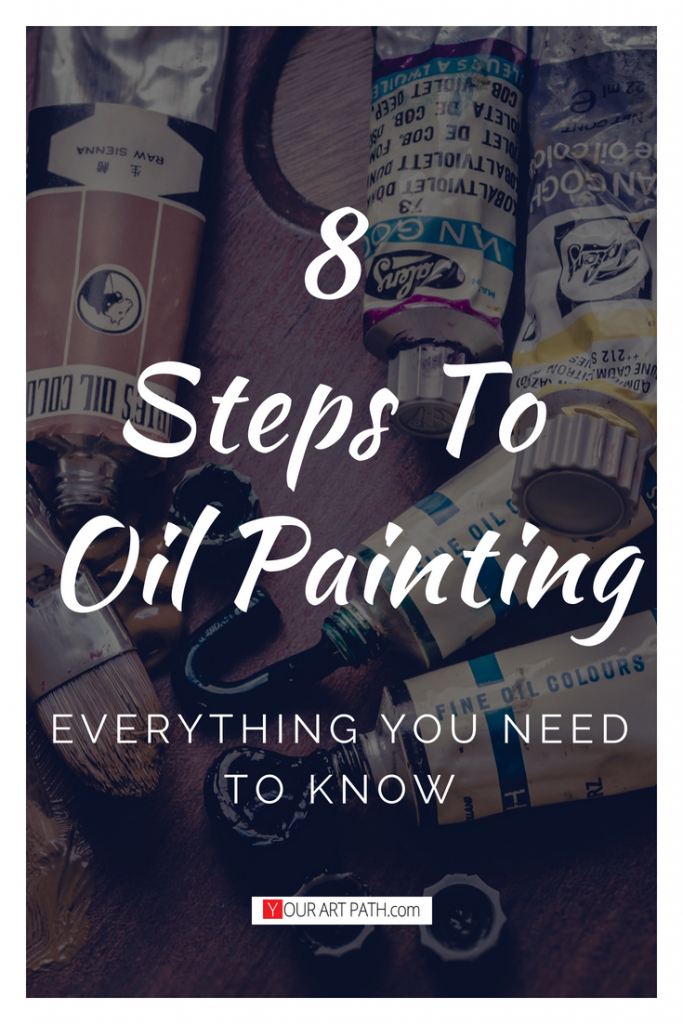 Maybe because we want to feel like the Renaissance Masters, or it's the slow-drying process, or the longevity it allows or just the feel of it?
No matter what your answer is, we are all here to learn!
When one can't afford or simply doesn't want to go to art school to study, 21st century offers a simple answer – YouTube it!
Nowadays, people build houses, self-develop, study all sorts of interesting stuff in one large community of people/teachers that the platform gives us.
However, there are so many videos and so little time. In order to save you a few hours of your life and a bunch of struggles finding some useless material – I've collected the most helpful (in my opinion) Oil Painting Tutorials from YouTube, and sorted them out as a step by step learning process.
Now, you can treat it as if this is was an outline of your Oil Art course 🙂 Feel free to jump in and start from any point though, it's all up to you!
Top Oil Painting Tutorials on YouTube
Step 1: Know Your Supplies!
There are a couple of things that will make your life easier when you paint, and here is a list that Robin Clonts mentions in her "Beginner Oil Painting – Supplies" video :
1. Pallet
2. Pallet Knife
3. Paints (she uses Grumbacher and Winsor & Newton )
4. Medium: Liquid (speeds drying, improves the paint movement and adds glossiness!)
5. Surface to paint on it!
6. Rag
7. Brushes
8. Razor Pallet Scraper
9. Silicoil Brush Cleaning Tank
Step 2: Learn Colour Mixing!
In this "How To Match Any Color With Oil Paint"  video by Draw Mix Paint, he goes into detail on how to get exactly the color you need for your artwork! He also explains how to use Colour Wheel in order to stop the guessing game and get right to the colour you want!
Even though the video is half an hour long, I believe that if you watch it – you will learn amazing tips and rules along the way (and you won't have to watch another long video of an artist mixing colours ever again! :)) ) .
STEP 4: Techniques!
The next video " Oil Painting Techniques with Jonathan Hardest " found on Bobby Chiu channel will provide you with all the basic techniques you need to have in order to start painting!
Moreover, Jonathan will walk you through the process of painting a portrait of a beautiful lady from start to finish! Along the way, he mentions how to mix skin tones, get the right consistency of oil for each step and other useful tips, tricks, and techniques you need to know in order to paint successfully with oils.
( Also, due to the logo, I believe the video originally belongs to an online art school at https://www.schoolism.com )
STEP 5: Blending and Brushwork!
This step is very intertwined with the previous one, but it certainly deserves the attention of its own.
Beginner artists tend to OVERblend a lot, but it is important to remember that everything has parts that blend into each other mixed with sharp edges and shapes! In this short video "Oil painting techniques: Blending and brushwork" by Lorent Farges – arts, the artist goes over mistakes to avoid when blending.
STEP 6: Building Layers!
If you ever painted digitally before, you know of the amazing feature – layers!
Guess, what? They are also very important when painting in oils! If you haven't painted digitally and don't know what I am talking about – don't worry! Once you figure out the importance and benefits of layers in oils – getting into digital painting will be super easy 🙂
In the "Oil Painting Basics | How To Build Layers" video by the beautiful Lena Danya you will discover what is an underpainting and how to make use of thinning down your oil paint in the beginning stages! Also, she walks you through the process of creating this beautiful rose painting and you can follow her along the way!
STEP 7: Learn From Different Artist's Process (in order to find your own)!
From reading books and looking at old master's painting to watching videos on YouTube done by people who know what they are doing – there is always something unique to learn from each process. In order to find what you are most comfortable with you must learn from many.
"Beginners guide to oil painting and demonstration w/ Lachri" by Lachri Fine Art is a video worth your time! This is an overview of everything you already learned in previous sections and a guide to painting. Lachri goes over supplies, techniques, tips and lets you watch her speed paint video while going over what she is doing right now.
The next-in-line video to watch is by a guy you met already – Draw Mix Paint and his video named simply "how to paint in oil". This is the longest video I picked for you guys, but it is the one that will substitute you a very good class in any art college/university.
The reason I say this, is because this video is in real time speed (you can follow it no problem), artist explains his process along the way ( you don't have to try and figure out what he is doing using your guessing skills) and he also gives multiple tips on textures, colors, measurement, mood, techniques while giving you the ability to look over his shoulder and follow his entire process! And that is pretty amazing, let me tell you!
Throughout the years I had attended multiple painting classes, but they weren't nearly as effective as what this guy gives you in such a short amount of time (you read it right, short based on the value you get)! Let's get to it!
STEP 8: Doing The Work!
You watched all the videos and learned along the way, now you need to apply all the knowledge! Practice is the best way to learn after all, while learning from others will speed up the process!
If you want to get even more inspired, you can also check out this last video I'm going to mention by one of my personal favorite youtube artists – Happy D. Artist. It's a very short time-lapse "OIL PAINTING TIME LAPSE || space and water "Daydreamer".
Final Words:
I believe in you! 🙂
If you would like to learn more about painting and drawing,
These are the sites I recommend the most:
The Best platform with a variety of art tutorials;
Can Create your own tutorials and make money on them!

I also made a few.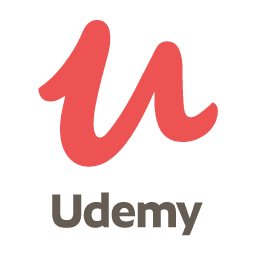 Platform for learning any skill;
Video courses with tasks;
Can create and sell your own.
Platform for learning drawing fundamentals;
Lots of courses, apps and merch.
Free lessons available as well.
Related Articles: "Gesture Drawing Tips And Things To Avoid" , "Top 13 Oil Painting Supplies List"
If you know any awesome videos that people can benefit from or want to share your art with us-  you can do all that in the comments down below.
Also, if you liked this blog post and don't wanna lose it, or simply want to share it with people who would also like it – please do that!
The more we share with each other, the more we learn ourselves!
Don't forget to subscribe to our email list and follow us on social media!
Facebook, Twitter, Pinterest, Instagram.
Good luck on Your Art Path,
– Your Art Bud! 😉
–
Blog Posts to check out next →  "How To Draw A Dragon 7 Awesome Books"
and → "How To Practice Drawing Effectively"