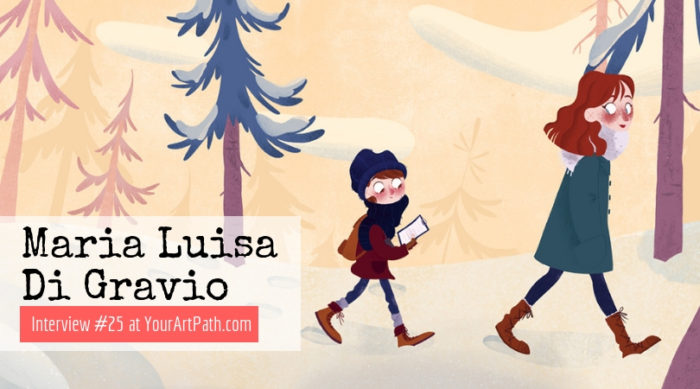 Welcome back to YourArtPath.com Artist Interview series!
Today, it's my pleasure to interview an amazing Illustrator from Rome – Maria Luisa Di Gravio!
She is one of the artists who submitted their work to " Harry Potter Fan Art in 12 Magical Styles "
Be sure to check out the artist's Instagram for more art!
Now, let's get to it!
Welcome back, Maria Luisa! Can you tell our readers a little bit about yourself?
Hello Anna, thanks for having me 🙂
I'm an Italian illustrator, I was born in Rome, where I currently live and work. I've worked as a freelance illustrator for 3 years.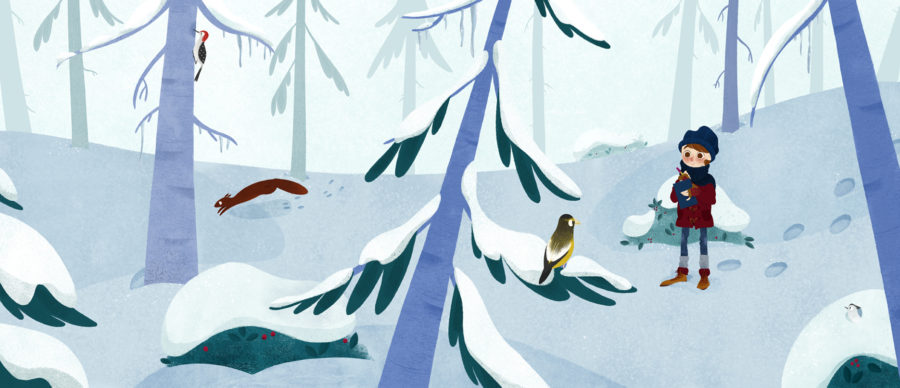 I had the pleasure of collaborating with you on "Harry Potter Fan Art Collection"! And your artwork was such a great addition to the collection! 🙂
What inspired you to create this piece? And how did you go about picking the particular scene from so many awesome ones?
I've always deeply loved the saga: I literally grew up with Harry.
The very first time I read the first book I was eleven, just like Harry. Then every year a book came out and I shared the age with Harry until the seventh book.
So I shared with him the psychological and emotional growth, too. This created a deep connection between me and those books, especially with Harry who also shared with me some common characteristics (unfortunately not the one of being a wizard :D).
Having said that, I've always wanted to do some Harry Potter's themed illustrations, but I was scared my illustrations weren't going to be up to my expectations so I waited until a couple of years ago.
Despite being attached to them I'd like to do a brand new series of illustrations (and I'm actually working on it on my spare time).
The first illustration I chose to do was the one with Harry in front of the Mirror of Erised. To me, it's the most emotional part of the book, and for sure it's one of the most dramatic scenes in the whole saga. So I had no doubt, I had to draw that scene.
Then what was left to do was a couple of illustrations: the ones about Ron and Hermione.
The second illustration, the one with Hermione, was chosen because I wanted to depict Hermione in an unusual and particular way: I wanted to show her struggling with the making of the Felix FeliciS potion.
The illustration of Ron it's the only one that was actually superficially chosen. I just wanted to draw him with Scabbers.
A few time later I added a last illustration to the others: the boat trip to Hogwarts. That scene was chosen because it's the actual beginning of the events.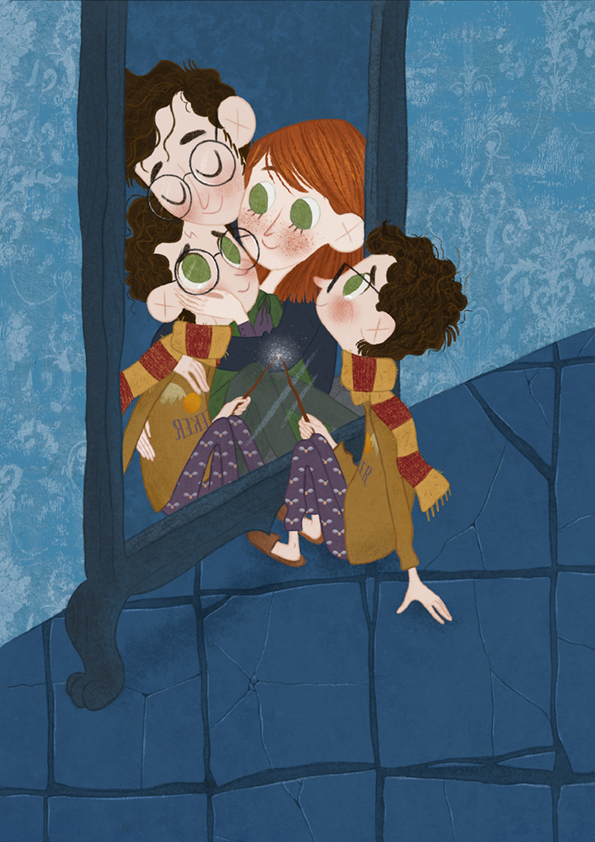 From what I know, you prefer sketching a concept in pencil, and then working on it digitally. What do you find works best about this process? Have you always worked like this?
Yes, I've always worked in this way. But lately I changed the process a bit: I do every step digitally. It's easier when you need to change the illustration (and the clients ask for changes very often).
I like to sketch the illustration on the paper when I work on my personal projects, sometimes it's relaxing to change the media.
Anyway, what works best about this mixed process is, in my opinion, the real size of the illustration. When you totally work in a digital way it's quite difficult to have the real and actual size of the illustration in your mind.
This process helps you to understand the size of the illustrations so it helps you to understand what composition is better for that specific illustration.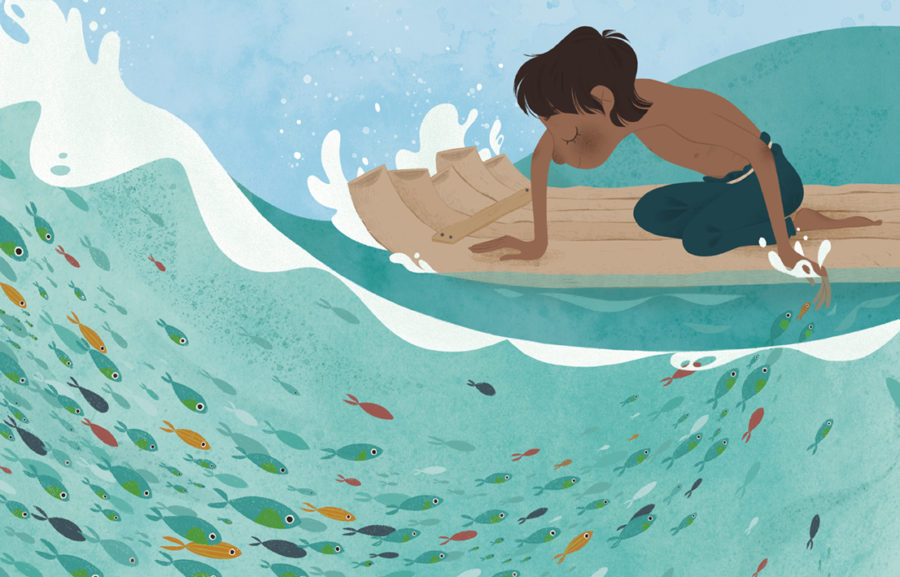 How long have you been drawing for? Was being an artist always your dream job?
That's a complicated question.
I've always loved to draw, since I was a little girl. When I was 13 I wanted to study at an art oriented high school but I was forced to go to a science-oriented high school.
During my teenage years, I was "the one skilled at drawing" in the class, but it had become an occasional hobby.
Then I started studying Architecture at University but I was unhappy with my choice. So I decided to try to start again from my actual dream and I started studying illustration at an art school.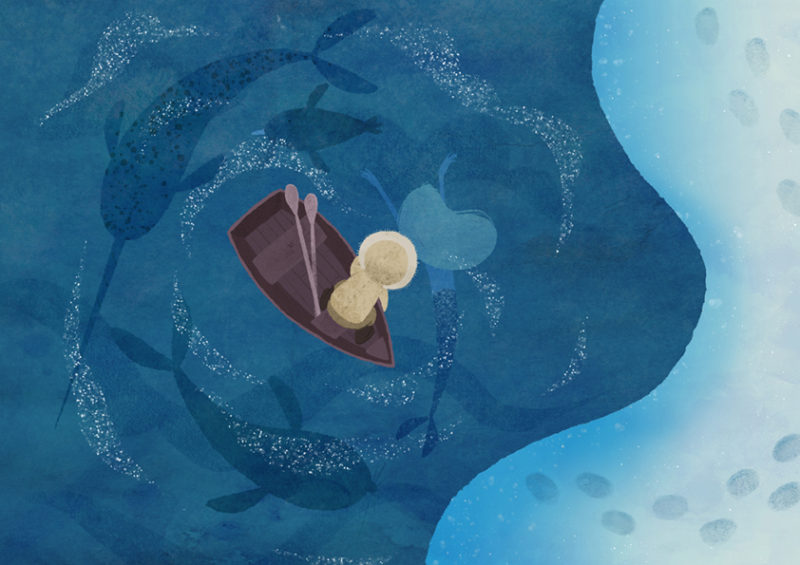 Did you go to an art school? How important do you think they are?
Yes, I went to an art school: Officina B5. I spent two formative years in the heart of Rome, surrounded by illustrators, learning techniques and tips from professional illustrators.
The school was very useful: I started to understand what an illustrator is meant to do and I finally understood what I wanted to become: an illustrator.
And, of course, an art school is important.
I don't think they are the most important thing for an illustrator, but a great starting point.
But art schools can be totally useless if the illustrator doesn't try to improve his/her skills on their own too.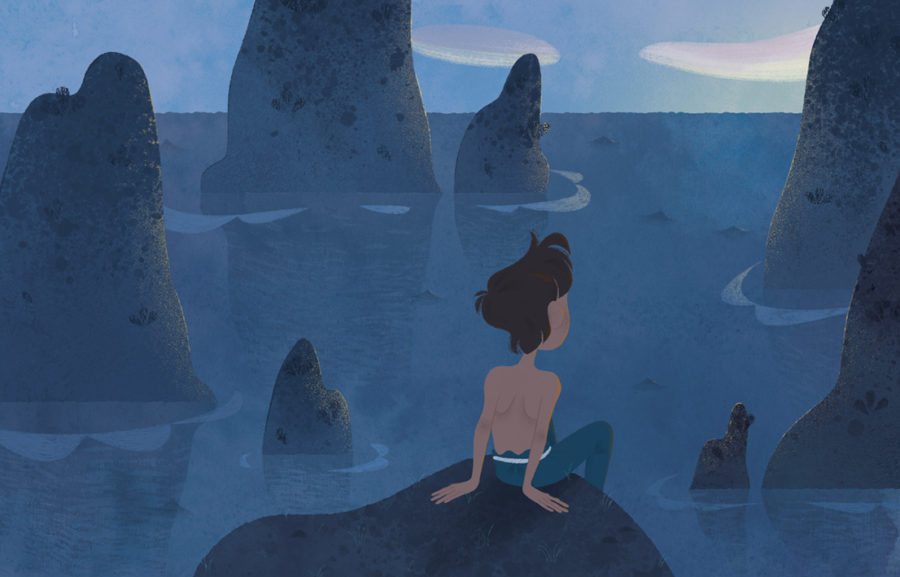 Do you think it's important for an artist to constantly improve their skills?
It's probably the most important thing for an illustrator.
I always search for the opinion of my colleagues, I read articles online and, when available, I go to workshops.
I've never had the pleasure to study at online courses but I'm curious, as several colleagues suggested them to me, to try some online classes at Skillshare and Schoolism.
I don't feel I'm able to give very wise advice but for sure it's very important to never give up (even when the frustration doesn't go away and the rejections keep coming) and to practice everyday, to make every effort to improve the skills.
If you had to recommend 1 book to a beginner artist – what would it be? 🙂
It would be: Steal like an artist by Austin Kleon . It's small but very inspiring and useful book.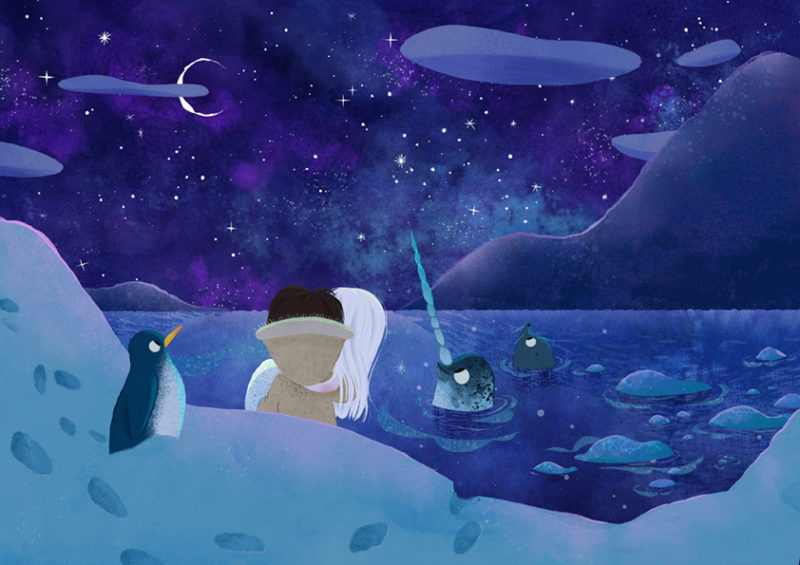 What do you wish you knew about a life of an artist before you got started?
I'd probably wished to know that the struggle for self-improvement never ends! This is actually both a positive and a negative thing.
It's a positive thing because the dissatisfaction pushes the illustrator towards better illustrations.
But it's also a negative thing because it's mentally exhausting being below his own expectations.
The dissatisfaction is a sort of an annoying roommate the illustrator has to live with and yet, despite everything, needs to live with.
And in the end, even if it's frustrating, you love it.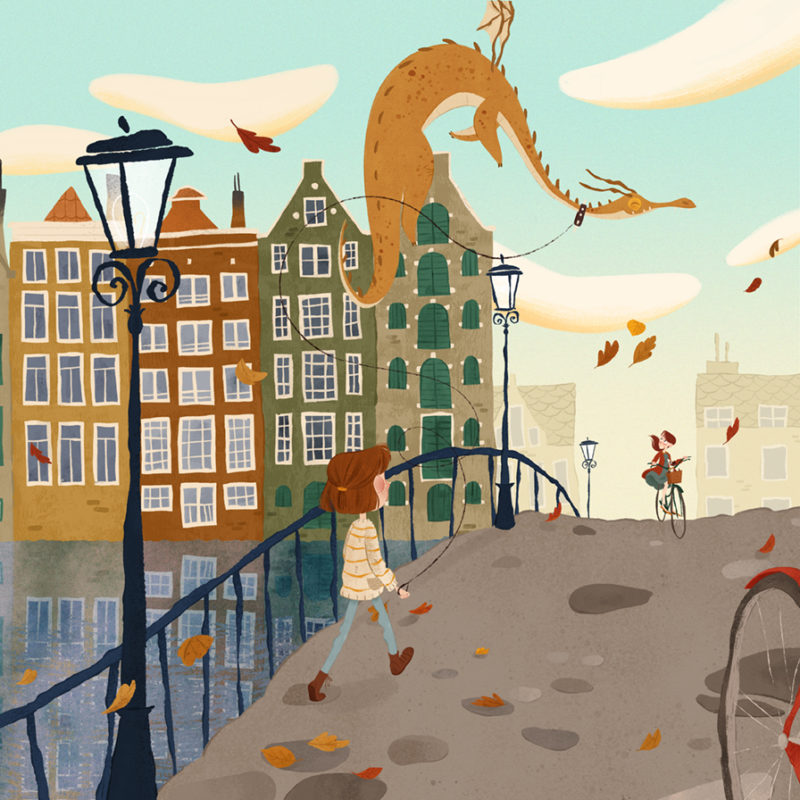 It was my pleasure interviewing you, Maria! I just have one last question for you – What is your Big Art Goal/Dream?
Oh, another difficult question! I actually haven't figured it out, I guess 🙂
Thank you for having me, it was a pleasure!
Call To Action
Did you enjoy this interview as much as I did? I love Maria's story!
And so you can also learn how to become a professional artist with the right tools in hand!
One of the sources used by many artists is Skillshare! And even though it's a paid platform, you can follow my link to grab your first two months for free. 
Because everyone has the right to learn!
OTHER HELPFUL RESOURCES:
Proko – is a website full of tutorials you can choose from!
Figure Drawing Books!

I have a list of Top 14 Figure Drawing Books, that will help you understand human anatomy forms better.

CreativeLive – A platform with 1,500+ creative classes in all artsy fields!

I recommend the first class to take on "Drawing and Illustration" topic – "Color Fundamentals"

PluralSight – a learning platform where they offer you a FREE trial! Which is how you can start learning awesome content for free right away.

They offer courses in these fields: Software Development, IT Ops, Creative Professional, Data Professional, Architecture & Construction, Manufacturing & Design, Business Professional, Information & Cyber Security;
One course's average is about 20 hours!
Becoming a master at art takes time, practice and guidance. And if you don't start today – tomorrow you will wish you started yesterday!
Also, comment down below what's your favorite art piece by Maria Luisa Di Gravio?
Don't forget to subscribe to our email list and follow us on social media:
Facebook, Twitter, Pinterest, Instagram.
Past Interviews:
* "Female Character Design With Didi Esmeralda (Interview #24) "
* " Illustrator's Jana Heidersdorf Fantastical World Of Art (Interview #23) "
* " Giada Gatti | Illustrator from Italy who is still waiting for her Hogwarts Letter (Interview #22) "
* " Freelance Illustrator And College Instructor Samantha Mash (Interview #21) "
* " French Digital and Traditional Artist Ladislas Chachignot (Interview #20) "
* View The Full List Of Participating Artists Here.