In this article, I will go over the benefits of using soft pastels, what materials you need to get started and some tutorials I found useful.
What are Soft Pastels and The Benefits of Using Them?
Pastels are essentially a mix of pigment, chalk and a binder that together form a thick paste.
Then the paste is put in form of sticks and is allowed to dry.
There are multiple benefits of using pastels, but the ones I find to be the most important are:
bright colours;
works in layers;
allows spontaneousness;
can produce a realistic drawing;
can be combined with other mediums (oil, watercolor, acrylics etc).
Materials:
Best Soft Pastels For Beginners
Here I picked out the 3 brands of soft pastels I enjoyed the most 🙂
The best part is, that you get to choose how many colors you want, and with a larger variety, you will be able to produce the most realistic art!
However, if you work in a stylized way, don't worry about the size and just get a smaller pack to experiment with the medium before you move on to upgrading.
Best Paper For Soft Pastels
Soft pastels are so awesome that you can use them on pretty much any surface!
One thing to keep in mind is that paper that's more textured will be able to keep more pastel and therefore have richer colors and allow for more layering.
For these reasons, textured paper is more popular for pastel artists, and so brands began making "pastel sketchbooks".
And while I think that almost any 'mixed media' sketchbook will do, I picked out these 3 sketchbooks for you guys that I think are one of the best out there for pastels!
Where do I Start? Step by Step Guide:
Before you begin, it is a good idea to look at other masters' drawings.
You can simply search on Google, Pinterest, Tumblr (or whatever you prefer) for some professional pastel drawings. This way you know what style you personally like and what look you are going for!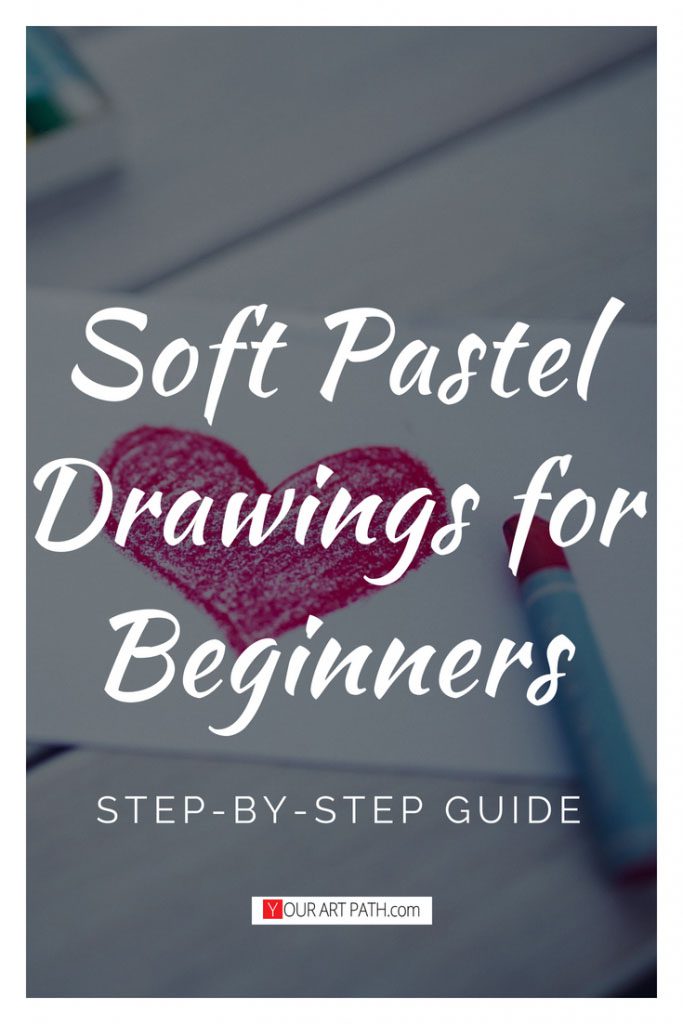 1. Find a reference photo.
2. Create a rough sketch.
You can find more information on how to create a proportional realistic sketch for beginners here
3. Fill in the basic colors.
you can smudge them with a brush or your hands if you want – depending on what style you are going for
4. Next layer will be more color – but now you can look at smaller and smaller shapes. Start with a big idea first!
5. Begin adding details.
6. You Are Done! 🙂 Don't be afraid to get your hands dirty – it's a messy but very fun process!
you will want to cover your piece with something as simple as a clean sheet of paper so it doesn't smudge by mistake
Best Soft Pastel Books To Help You Learn: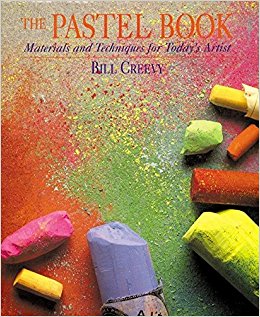 One of the top books on pastel drawing is, "The Pastel Book: Materials and Techniques for Today's Artist" by Bill Creevy.
It's 176-pages of tips and tricks!

Click here to read reviews on it and even look inside a few pages for free 🙂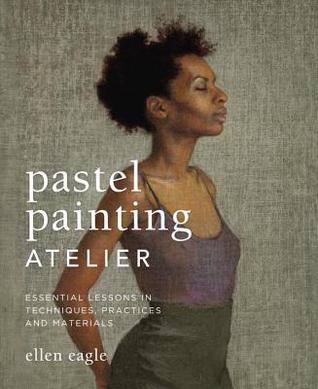 Another amazing and a more contemporary book is "Pastel Painting Atelier: Essential Lessons in Techniques, Practices, and Materials" by Ellen Eagle.
This book focuses a lot on the how-to aspect, but also reminds you that your final goal is to capture the life in your works.
You can also look inside the book and see what it has to offer for free by going here.
For the price of 3 Starbucks lattes, you can get yourself an amazing gift! The book will be your best guide and you will see how fast you improve :))
Hope you find one that you like! And if not, there are many more you can choose from!
Top YouTube Tutorials on Soft Pastel:
Learn the differences between different kinds of pastels; find out what they are made out of; different techniques for using them in the "A Beginner's Guide to Soft Pastels" by ArtTutor.com:


Follow an experienced artist while he draws and Apple using Soft pastels. It's a great video to work along with as it goes in real-time speed! A lot of tricks to learn along the way! 🙂 The video's name is "How To Begin Painting With Soft Pastels?" by Sennelier Colors

.
Also, you can simply get inspired by watching this speed-up process video of how Leontine draws a galaxy! Gets me goose bumps all the time (nice music choice!). "Drawing a galaxy with soft pastels | Leontine van Vliet" by Leontine van Vliet :


I truly hope you learned something interesting here or at least enjoyed the videos! 🙂 Pastels are different from other mediums, but once you practice and learn – your drawings will become unbelievably beautiful!!
Is there anything I didn't mention here that you would be interested in reading about? If so, let me know! Also, feel free to share your own personal soft pastel works in the comments below – to be seen and to inspire others!
Don't forget to subscribe to our email list and follow us on social media!
Facebook, Twitter, Pinterest, Instagram.
Good luck on Your Art Path,
– Your Art Bud!  😉
Blog Posts to check out next → "How To Practice Drawing Effectively"
and → "Best Resources For Artists"